Over the past three weeks, a jailer, two police officers, and a field training officer died in the line of duty in Kentucky, Texas, Missouri, and Georgia.
They bring the number of law enforcement officers who have died in the line of duty in 2021 to 469.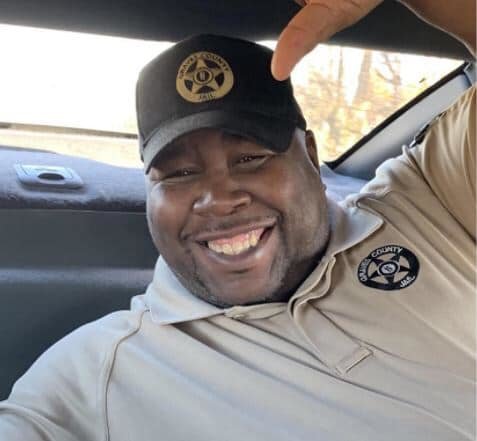 Robert Daniel
On Dec. 10, a tornado ripped through a candle factory in Mayfield, Kentucky, killing eight people, including Deputy Jailer Robert Daniel, 47, according to the Graves County Jailer George Workman.
In a statement released three days after the twister, Workman praised Daniel for saving the lives of the seven jail inmates he was supervising during the late shift at the Mayfield Consumer Products facility. The work-release program he was overseeing began only three days before the roof collapse killed him.
"Like my savior, he too gave his life for others," Workman said in a prepared statement. "This is so much for me to process."
A Mayfield native, Daniel was born Oct. 21, 1974, to Robert Lee Daniel and Ruby Jean Saxton Slaton.
He was preceded in death by his mother. He's survived by his father; sister, Ethelina Daniel; brother, Alonzo Daniel; daughters, Darci Hayes, Brittany Daniel-Whittemore, Jenna Daniel, and Kadence Daniel; sons, Zachery Daniel, Trevonte Whittemore, and Tyce Daniel; and seven grandchildren, according to his obituary.
Daniel's funeral service is slated for 2 p.m., Dec. 18, at Brown Funeral Home in Mayfield. Burial follows in the Oak Rest Cemetery.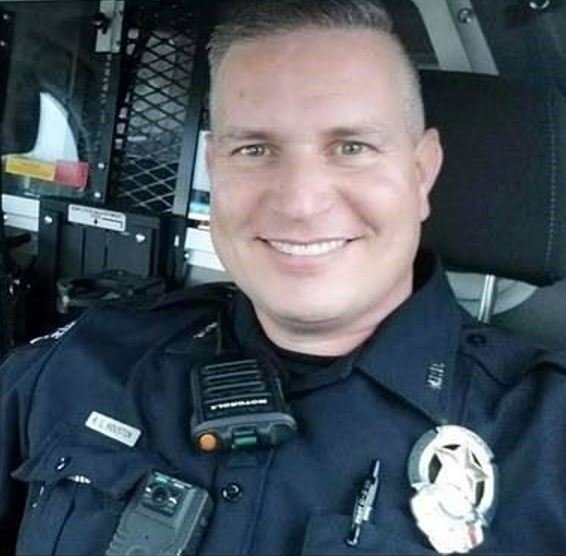 Richard Lee Houston II
Mesquite Police Department Officer Richard Lee Houston II died Dec. 3 at Baylor University Medical Center in Dallas from gunshot wounds. He was 46.
Texas authorities have charged Jamie Jaramillo, 37, of Balch Springs, with capital murder of a peace officer for allegedly shooting Houston in the parking lot of an Albertsons grocery in Mesquite. Houston had responded to a disturbance call there, according to a Mesquite Police Department release.
Officials suspect Jaramillo was arguing with his wife, Juventina Vazques Bences, 43. Their dispute triggered her arrest for aggravated assault.
After shooting Houston, Jaramillo allegedly turned the handgun on himself. He's been discharged from Baylor University Medical Center in Dallas. He's being held on a $4 million bond in the Dallas County Jail for both the homicide charge and a federal undocumented immigrant detainer.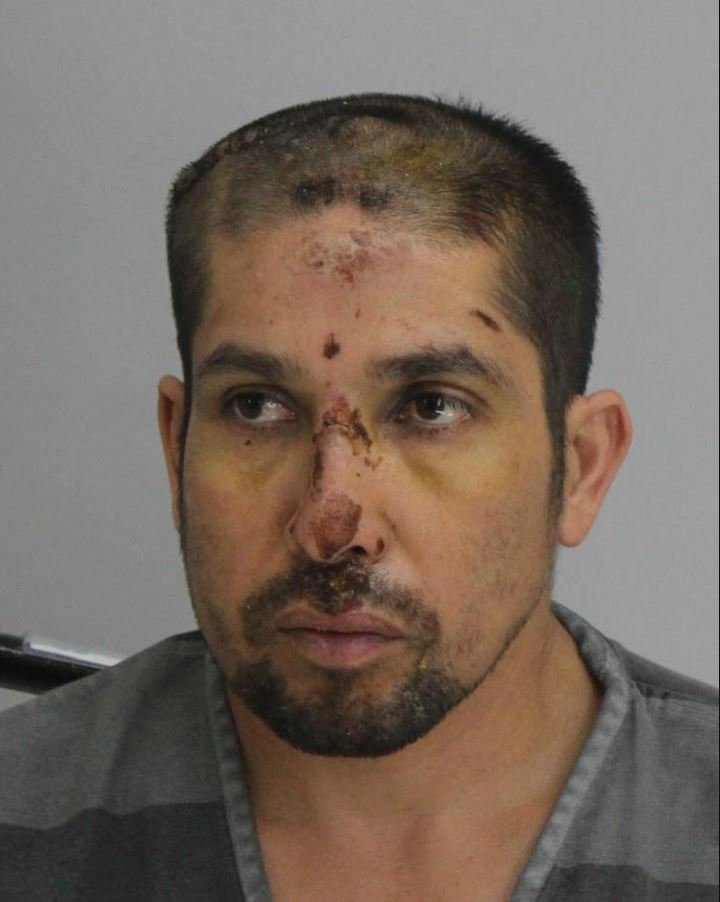 A 21-year veteran of the department, Houston also served as a patrol officer of the SWAT team for more than a decade.
"Richard always wanted to be a police officer, but most he always wanted to be a Mesquite Police officer," said Mesquite Police Chief David Gill during a funeral address at Lakepoint Church-Rockwall on Dec. 9. "His father was a Mesquite Police officer, and he told me he never wanted to be a police officer anywhere else."
Gill called Houston an "all-in kind of person" who excelled as a police officer.
Houston was born Sept. 27, 1975, in Dallas to Richard Lee Houston I and Debra Houston (née Myers).
He was preceded in death by his father.
He is survived by his mother; wife, Shelley Houston (née Penn); children, Shelby, Hannah, and Lucas; sisters, Julie Quain, Melissa Frajkor, and Dannett Houston; and brothers, Kenny Houston, Drew Allen, Zach Houston, Aaron Houston, and Travis Myers, according to his obituary.
He was buried Dec. 9 at a private ceremony at New Hope Cemetery in Sunnyvale.
Mesquite Police Association Charities is accepting donations in his name.
Antonio Antoine Valentine
St. Louis County Police Department Detective Antonio Antoine Valentine died Dec. 1 at Barnes-Jewish Hospital after being fatally injured in a crash in Bellefontaine Neighbors, Missouri.
Authorities say Valentine was in an unmarked police Dodge Grand Caravan assisting Bureau of Drug Enforcement detectives during the pursuit of Alfred Mayes, 33, on Dec. 1. Mayes allegedly was operating a stolen black Volkswagen Jetta.
Mayes crossed the center line and collided with Valentine's van. Both drivers died in the crash.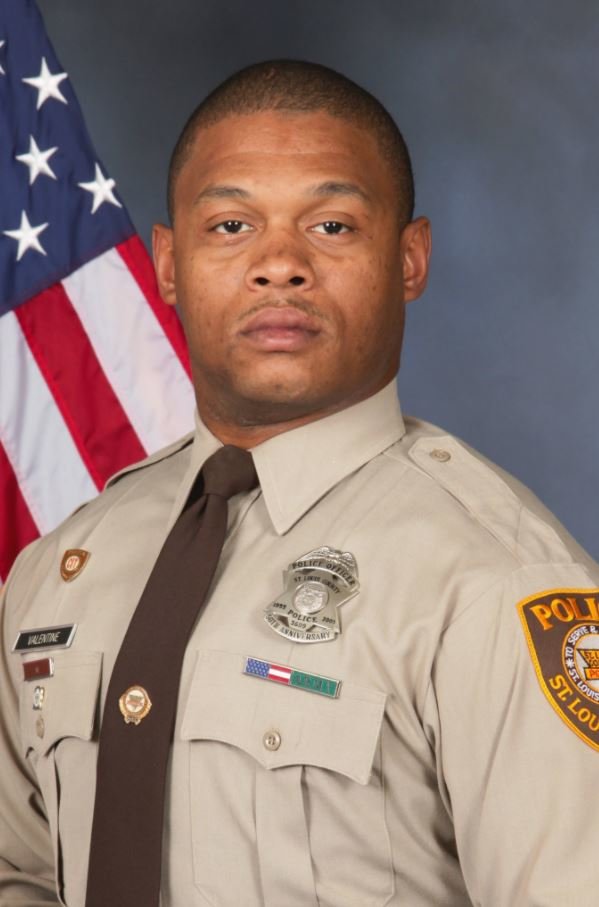 A US Army combat veteran who also served in the US Air Force Reserves, Valentine, 42, had spent 14 years with the St. Louis County Police Department.
"Our department has lost a good comrade; our department has lost a good officer," Lt. Col.Gregory, the department's acting chief of police, said during Valentine's Dec. 10 funeral service at Cathedral Basilica of St. Louis.
Detective Valentine was born April 30, 1979, in Florissant, Missouri.
He is survived by his four children.
He was buried at Jefferson Barracks National Cemetery.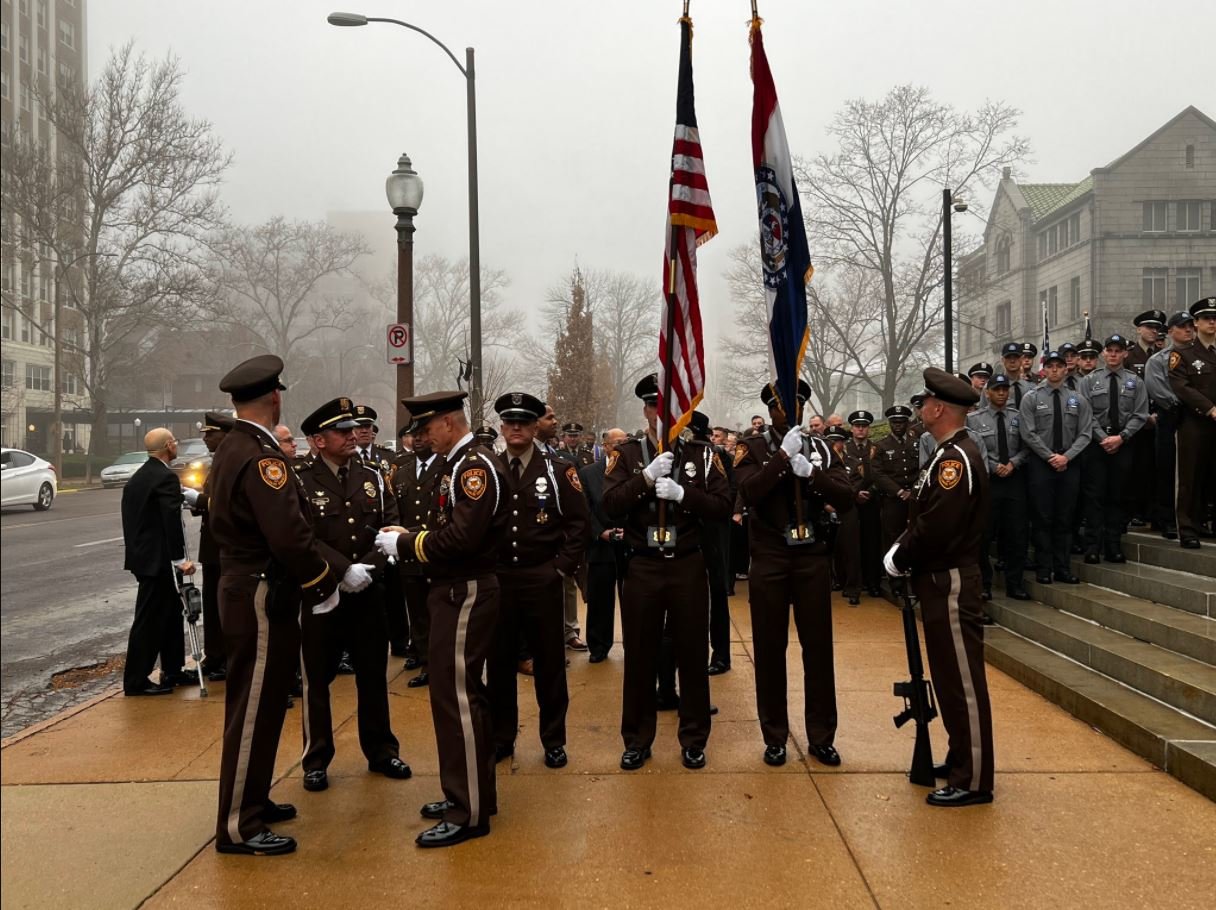 Henry Laxson
Clayton County Police Department Field Training Officer Henry Laxson died Nov. 30 after responding to a domestic violence and shooting call in Rex, Georgia.
Laxson and a fellow officer, Alex Chandler, arrived in the 3600 block of Jervis Court late on Nov. 30. They found a 12-year old boy who had been shot and an unconscious woman on the ground.
Arthur Allen Gilliam, 35, opened fire from inside a building, wounding both officers. They returned fire, killing Gilliam.
Laxson and Chandler were transported to Grady Memorial Hospital, where Laxson died. Chandler had been shot in the hand and was later discharged from the hospital.
Authorities later announced that two other victims died in the incident, which remains under investigation: Mary Gilliam, 70, and Dominique Bibbins, 32. The 12-year-old boy was hospitalized in critical condition.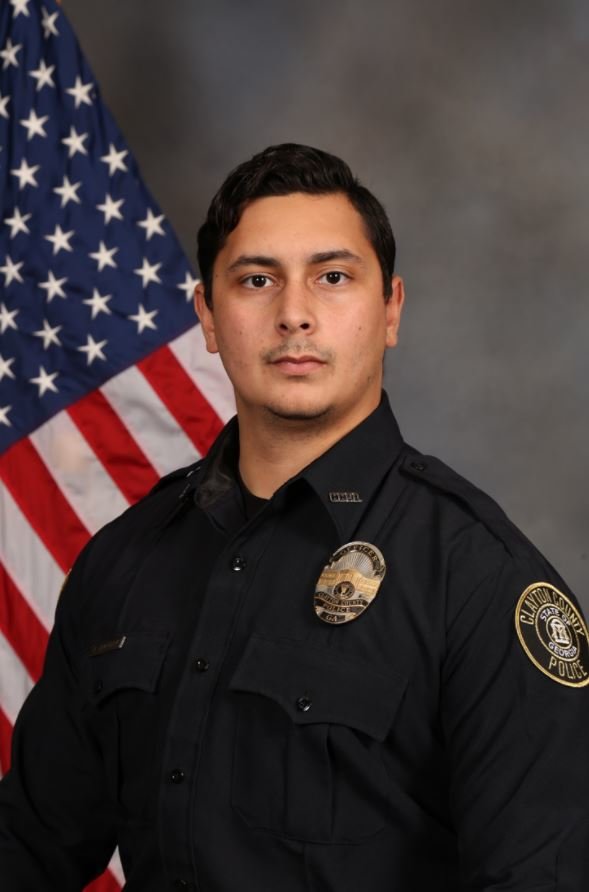 Laxson, 27, had served four years with the Clayton County Police Department. In October, he was named the department's "Employee of the Quarter."
He was born April 1, 1994, to Denise and Perry Laxson. He is survived by his parents; sister, Samantha; and fiancee, Stephanie Marino.
Laxson's casket was transported by caisson Dec. 7 for his funeral service that day at First Baptist Jonesboro.
Arrangements were handled by Hope Funeral Home.
Read Next: