In David Fincher's 1999 cult classic Fight Club, the Pixies' "Where Is My Mind" adds a hallucinatory magic to the climactic final scene as Edward Norton and Helena Bonham Carter stand hand in hand in a high-rise building, watching an entire cityscape explode around them. Tyler Durden's anarchist fever dream is realized as an evil consumerist society crumbles. It's an epic end to the psychological mindfuck that blew everyone away in 1999.
But in China, government censors have made sure anyone streaming the film on the country's Tencent Video service will never see that ending.
The Chinese government altered the ending of Fight Club to comply with the country's strict censorship policies, which ban films that contain any disruption of public order or undermine social stability. In Chinese movies, criminals must always be stopped so "societal harmony" can be restored. Before the Pixies get a chance to strum that first chord and the explosions begin erupting, a black screen emerges with a message:
"The police rapidly figured out the whole plan and arrested all criminals, successfully preventing the bomb from exploding. After the trial, Tyler was sent to lunatic asylum receiving psychological treatment. He was discharged from the hospital in 2012."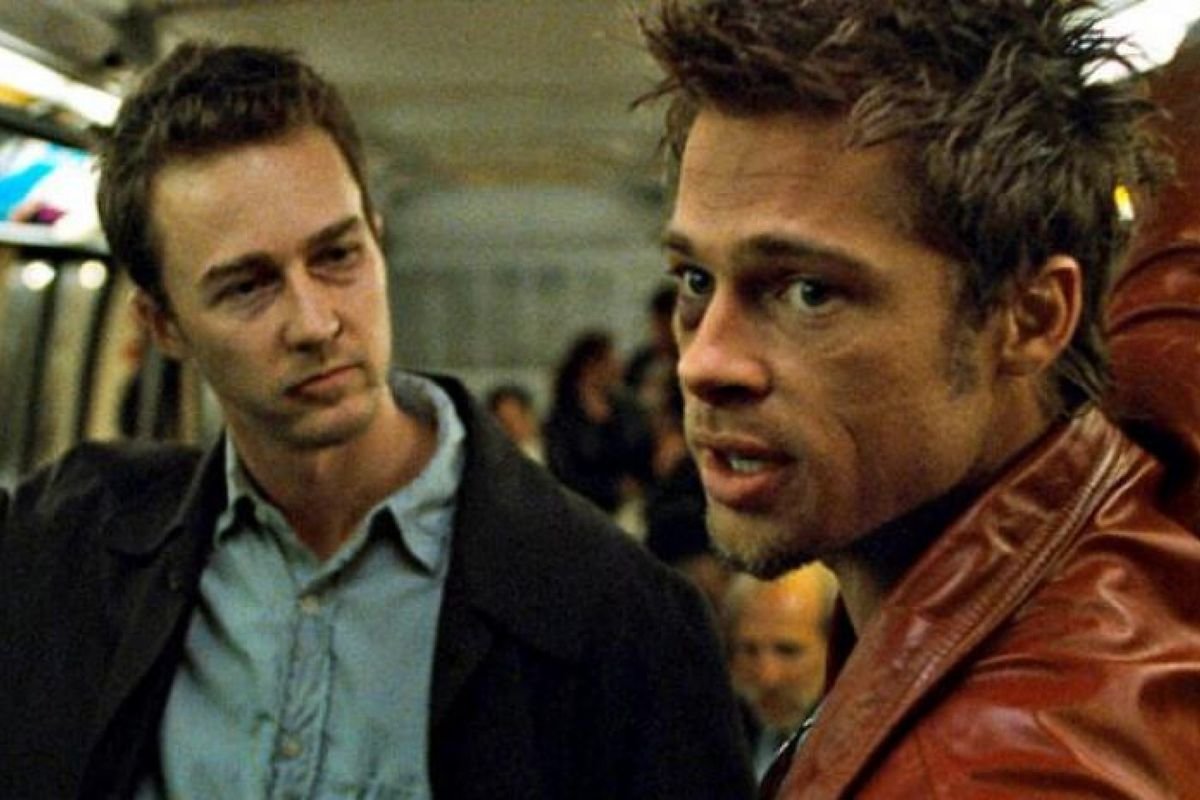 This Don't worry! Nothing to see here! state-sponsored message has to be the most Chinese thing China has done since practically bullying John Cena into apologizing in Mandarin.
While the anti-anarchy ending completely changes the film, novelist Chuck Palahniuk, whose book the film is based on, made light of the strange censorship.
"Have You Seen This Sh*t? This is SUPER wonderful! Everyone gets a happy ending in China!" Palahniuk tweeted.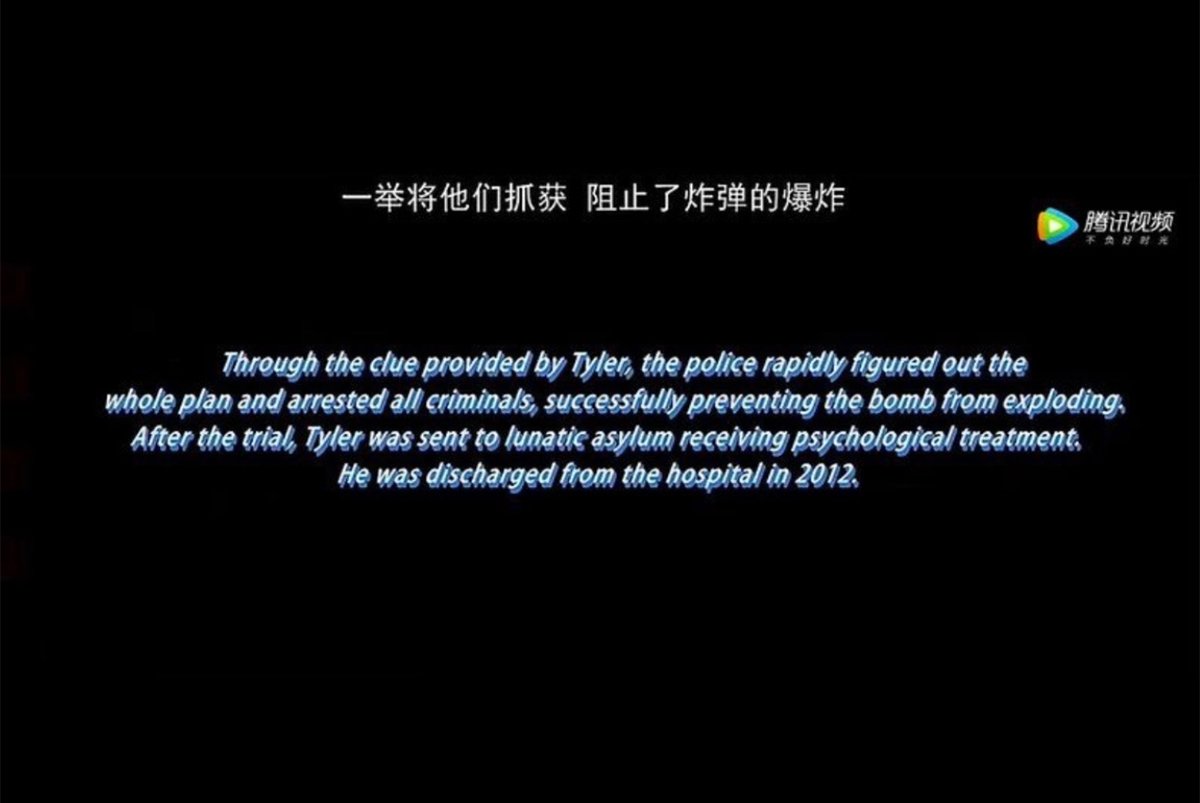 In a recent interview with The Hollywood Reporter, Palahniuk said he's not surprised by China's censorship and he's used to having his works banned, even in the United States.
"What I find really interesting is that my books are heavily banned throughout the U.S.," he said. "The Texas prison system refuses to carry my books in their libraries. A lot of public schools and most private schools refuse to carry my books. But it's only an issue once China changes the end of a movie? I've been putting up with book banning for a long time."
If history tells us anything, it's that a government hellbent on controlling what its people consume will consider even the smallest crack in the facade a direct threat to stability. Something as harmless as a Picasso painting rattled Hitler's Germany enough to get the artist's work banned. A 1990s Brad Pitt movie appears to be equally menacing to China's authoritarian government.
Read Next: Chosin Movie Is Latest in String of War Dramas To Dominate Chinese Box Office