America was late to join World War I compared to the rest of their European allies who were in the midst of desperate trench, chemical, and air warfare. As the U.S. military crossed the Atlantic to enter the fight, wood was still considered a prized war material despite the latest innovations in 20th century warfare.
At home, loggers, mill workers, railroad men, and soldiers filled the ranks of the U.S. Army's Spruce Production Division (SPD) to manufacture lightweight and reliable sitka spruce to make warplanes that would fly overseas. German U-boats earned a fearsome reputation for targeting merchant ships in unrestricted warfare, killing Americans and sinking all of the shipped war materials and supplies.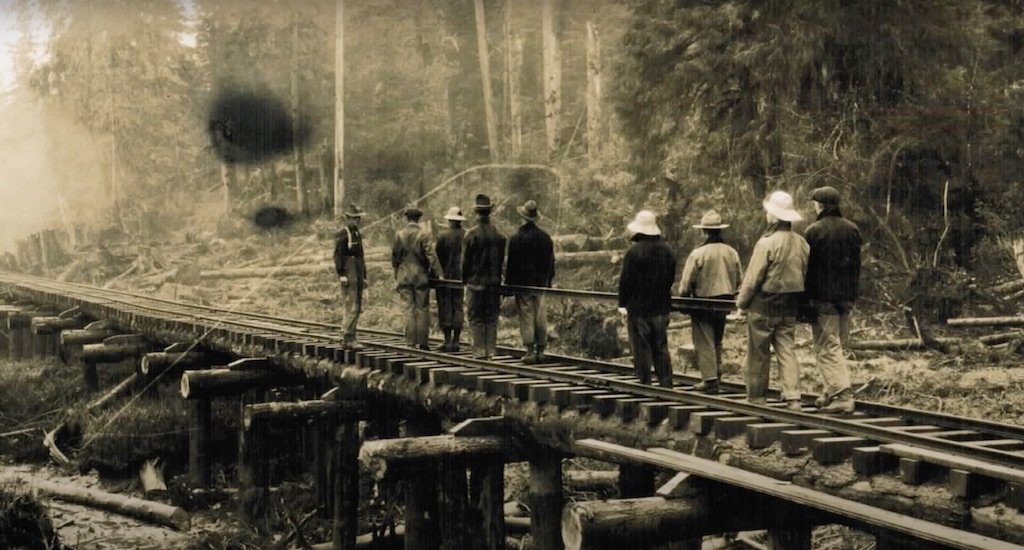 Since shipping wood across the ocean was no longer a feasible option and realizing the capability of their European allies, the U.S. Army formed the 10th Engineers (Forestry) to swing axes, run sawmills, and produce wood from French forests. The demand, however, proved too great for one regiment to handle, so a second regiment called the 20th Engineers was formed.
The 20th Engineers (Forestry), nicknamed the "Fighting Foresters," grew to be the largest U.S. Army regiment in U.S. history — after the 10th and 20th combined with other engineer regiments and battalions, the force totaled 8,200 officers and soldiers. The 10th Engineers and 20th Engineers were trained at American University in Washington, D.C., and learned the ropes of combining soldering with the needs of logging, timber work, and milling.
The infamous training grounds taught soldiers to become combat lumberjacks, and some were even recruited to join the "Hellfire Boys" — the U.S. Army's First Gas Regiment. Those within the ranks of the 20th Engineers were pulled from the U.S. Forest Service or were trained as new recruits, including African Americans who were drafted into the war effort.
The wood was mostly used for constructing trenches, building railroads, and assembling field stations and hospitals. "Miscellaneous Round Pieces," typically discarded and turned into wood chips, were used to construct telephone poles and telegraph lines, props for mines, and dugouts within the trenches.
Even though these lumberjacks operated away from the front lines, their dangerous work within or en route to war zones had dire consequences. Soldiers from the "Fighting Sixth" (6th Battalion of the 20th Engineers) were torpedoed by a German submarine in the North Channel between Scotland and Ireland in 1918. The survivors aboard the Tuscania scrambled into lifeboats, but they lost 95 men.
The enormous manufacturing effort following the signing of the Armistice to end World War I saw 81 timber, saw, and lumber mills in operation, the production of an estimated 218 million board-feet of lumber, over 4 million railroad ties, and 340,000 cords of firewood. The combined effort from these combat lumberjacks earned the unit an impressive reputation as "not a regiment, except in name, but a great manufacturing establishment."