The body of a slain Georgia deputy will lie in a carriage drawn by a team of Friesian horses for her final journey to her Monday, Nov. 15, funeral service.
Authorities announced Wednesday that the casket holding Jackson County Sheriff's Deputy Lena Nicole Marshall would travel roughly four blocks from Memorial Park Funeral Homes & Cemeteries in Braselton, Georgia, to the nearby Free Chapel Church.
Funeral services will begin at the church Monday at 2 p.m.
Marshall, 49, was shot around 9:20 p.m. Friday shortly after responding to a domestic disturbance call at a residence in Hoschton, about 50 miles northeast of Atlanta.
According to the Georgia Bureau of Investigation, the homeowners had asked a woman who didn't live in their house, Jessica Worsham, to leave, but she'd refused.
When Marshall and her partner arrived at the front door and ordered the 43-year-old woman to depart, she pointed a firearm at them and refused orders to drop it. Worsham then fired, striking Marshall three times, investigators said. Marshall's partner, who hasn't been identified by authorities, shot back, killing Worsham.
Marshall died shortly before 4 p.m. Monday at the Northeast Georgia Medical Center.
Memorial Park Funeral Homes & Cemeteries in Braselton is handling funeral arrangements.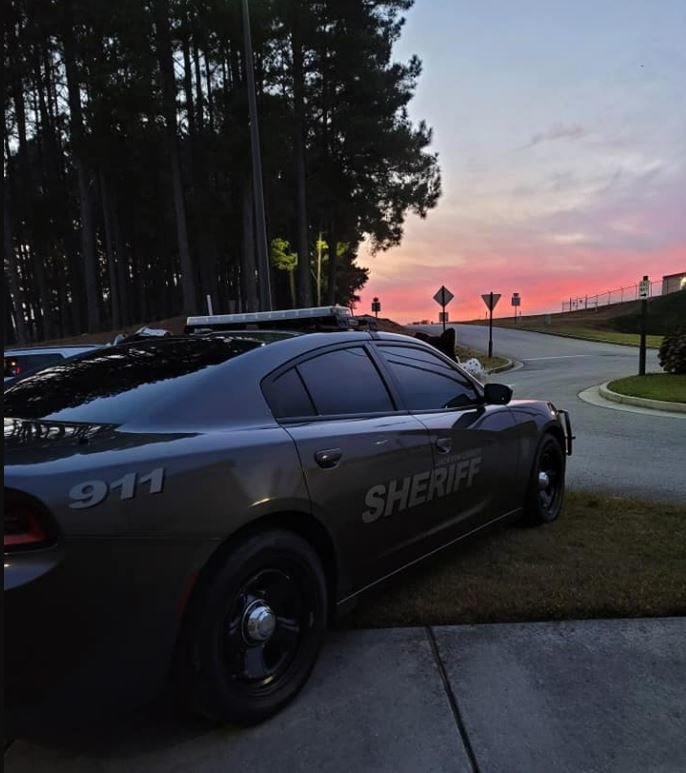 Jackson County Sheriff Janis Mangum vowed on social media Tuesday that Marshall's patrol vehicle would remain outside the sheriff's office until her funeral.
"As I went out tonight, the light on the side of the building was flashing, like a blue light," Mangum wrote. "We will wait about fixing that light."
Led by Mangum's deputies, a different funeral procession to the church is slated to begin at their headquarters at 555 Stan Evans Drive in Jefferson around noon on Monday. The caravan will travel down Highway 15 and Highway 11 before turning onto Highway 124 until it reaches Highway 53 and the church, a roughly 16-mile trip.
The Deputy Lena Nicole Memorial Benefit Fund has been established at the Northeast Georgia Bank in Jefferson. Donations may be made at any of the bank's branches throughout the Peach State.
Read Next: