A body-camera recording obtained by The Associated Press caught a Louisiana State trooper talking about severely beating a Black man after a car chase in May 2019, the AP reported Thursday.
The AP did not publish the 27-second audio clip, but it reported that Master Trooper Chris Hollingsworth, who died Sept. 22 after being told he was fired for his role in the case and later crashed his vehicle, can be heard saying, "I beat the ever-living fuck out of him."
The AP report says the audio captured Hollingsworth talking of beating and choking 49-year-old Ronald Greene last year before "all of a sudden he just went limp."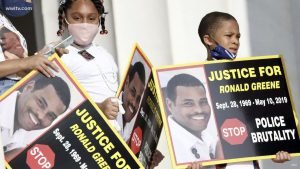 Greene's family filed a wrongful death lawsuit this year alleging state troopers "brutalized" Greene and "left him beaten, bloodied and in cardiac arrest" before covering up his actual cause of death.
State police have resisted the release of body-camera footage from the incident involving six troopers, which they described as a struggle to take him into custody following a car chase north of Monroe, Louisiana, after Greene failed to stop for an unspecified traffic violation.
Federal authorities have opened a civil rights investigation into the case.
"Greene's family said authorities initially claimed Greene died after crashing into a tree but omitted what State Police now acknowledge was the 'struggle' preceding his death," the AP reported Sept. 14. "The lawsuit, drawing on witness accounts, alleges officers pinned Greene to the ground and used a stun gun on him even after he apologized for leading them on a chase."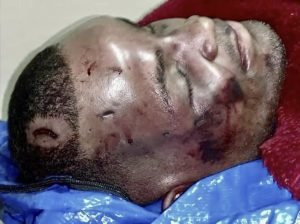 Lee Merritt, a prominent civil rights lawyer representing Greene's family, said, "The physical evidence we've been able to review is inconsistent with the manner of death that they've described."
Laurie James, first assistant district attorney in Union Parish, told the AP that local prosecutors did not bring charges against the responding troopers but referred Greene's death to the US Justice Department for a civil rights investigation.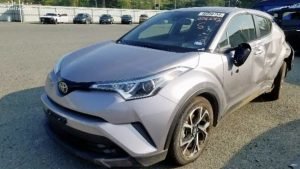 The report says "Greene was taken into custody after resisting arrest and a struggle with Troopers" and that he "became unresponsive" and died on the way to a local hospital.
Greene's family's lawsuit contends his vehicle "did not make impact with a tree and his airbag did not deploy" and Greene "was not injured and could walk, speak and otherwise function in a healthy manner after the crash." The lawsuit, which says an autopsy found cuts and "blunt-force injuries" to Greene's head and face, contends that the crash could not have caused his fatal injuries.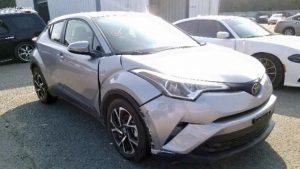 The family released graphic photos of injuries on Greene's face and head, as well as photos of his damaged car.
Even after Hollingsworth's death, state police — citing an ongoing investigation — refused to comment on the trooper's use of force or say which policies he was accused of violating.
Mark Maguire, a Philadelphia attorney who is also representing Greene's family, told the AP, "Obviously the body cam footage is critical."