Over the past week, a wildfire consumed a missing Oklahoma firefighter; two personnel collapsed in their fire stations; one died in his fire engine; and a truck flipped over and crushed a Missouri EMT on his way to battle a blaze.
The five firefighters bring to 30 the number of personnel killed while on duty so far in 2022, according to the US Fire Administration.
At this time last year, 34 firefighters had died.
April Lynn Partridge
Shortly after Edgewater Park Volunteer Fire Department volunteers April Partridge and her son, Brian, arrived at a structure fire along NE Kings Road in Oklahoma's Comanche County on March 20, they realized the blaze had ignited a sea of dry grazing grass.
"It was the underbrush that was burning so hot and so fast that they, they couldn't get it under control," Partridge's daughter, Schuyler Wilken, told Coffee or Die Magazine.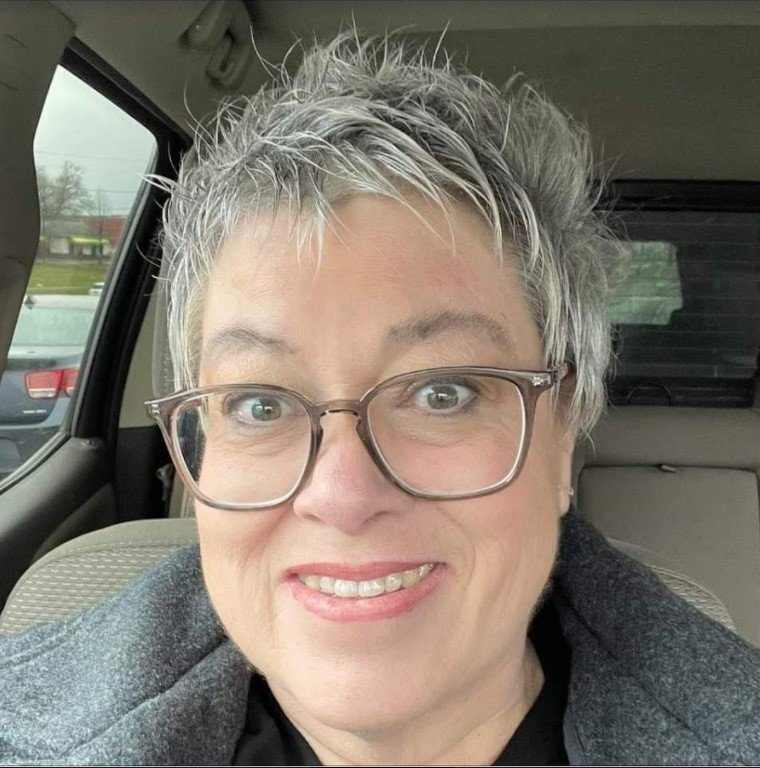 Her brother and fellow firefighters told Wilken that the wildfire was sweeping the range at no less than 15 feet per second. Although the fire captain urged April Partridge to hop inside the truck, she wanted to ride in the back.
"When the captain of the department came to a stop, he realized she wasn't there anymore," Wilken said.
Firefighters believe she'd become separated from her crew around 12:25 p.m. They found her around 1 p.m. Wilken remembers her brother calling her shortly after that.
"I need you to get down here," he said. "Mom's been severely hurt. They're doing CPR. They're trying to resuscitate."
But Wilken was at her home in Springfield, Missouri, roughly six hours away by car. She started packing her bags to leave.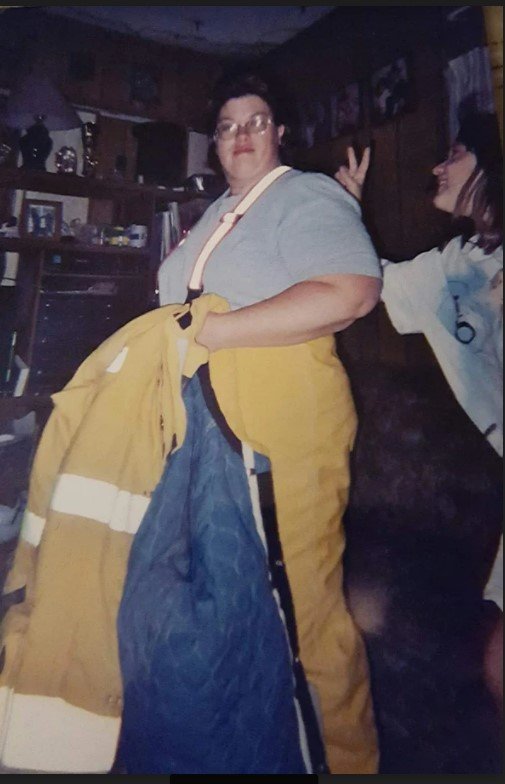 Then another call came shortly before 2 p.m.
"Mom didn't make it," her brother told her. "They couldn't get her back. They couldn't resuscitate her. She didn't make it."
Wilken was told her mom suffered burns over more than 80% of her body. Although five first responders tried to save her life, she died at the scene. She was 55.
The Oklahoma State Medical Examiner's Office is probing her death.
State Fire Marshal investigators estimate the wildfire swept across 200 acres, threatening cattle and multiple nearby residences. After 14 agencies and more than 70 personnel pitched in, the fire was 90% contained by March 20, according to Comanche County Emergency Management.
A procession of first responders were escorting Partridge's body on March 21 when they neared an Interstate 44 underpass. In the spitting rain, Wilken stood on the bridge. As the emergency lights and sirens approached, so did a sudden squall.
"The skies opened up in torrential downpours, thunder and lightning," Wilken told Coffee or Die, and the mourners took the storm as a sign from her mom, who was warning them to get indoors before they caught pneumonia.
"You know, we're kids. We don't listen to what mom tells us," Wilken said with a laugh.
She recalled thinking, "We're not gonna listen this time either, Mom."
Wilken said her mom always volunteered in the local community. She'd joined multiple departments over the past two decades, including in New Mexico. And if she couldn't give her time, she took food, water, and Gatorade to the station houses.
Partridge, a civilian Department of Defense employee, also took in all the strays she could help, Wilken said, "animals and people."
"My mom was a very giving person, a very caring person," she said. "She loves taking care of people."
Breast cancer forced Partridge to give up firefighting for a while, but she "rang the bell" in October to tell everyone she'd beaten it and wanted to get back to battling blazes.
"It's what she loved to do," Wilken said.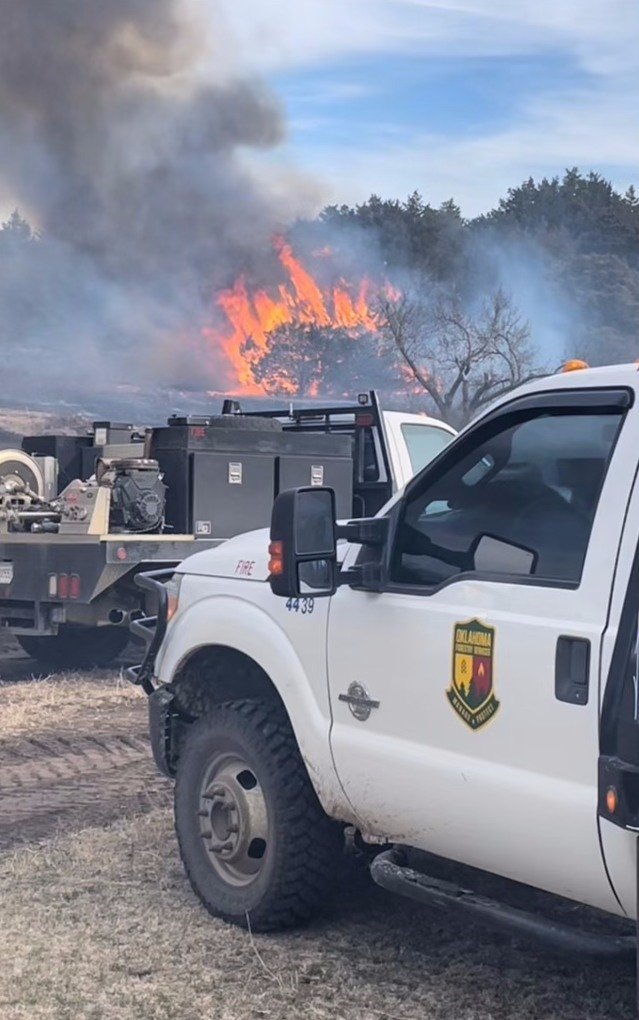 April Lynn Partridge (née Ward) was born May 1, 1966, to C. Alvin and Cecilia Ann (Ames) Ward. She grew up in Las Cruces, New Mexico, but journeyed across the globe, her daughter said.
She was preceded in death by her parents, and her husband, retired US Army Staff Sgt. David Bullock. She's survived by her daughter; her sons, Brian and Albert; her stepsons, Michael and Beck Bullock; her brother, Alvin; and her sister Cecilia.
Partridge's funeral service is slated for 11 a.m. on March 29 at the McMahon Auditorium in Lawton. Becker Funeral Home is handling arrangements.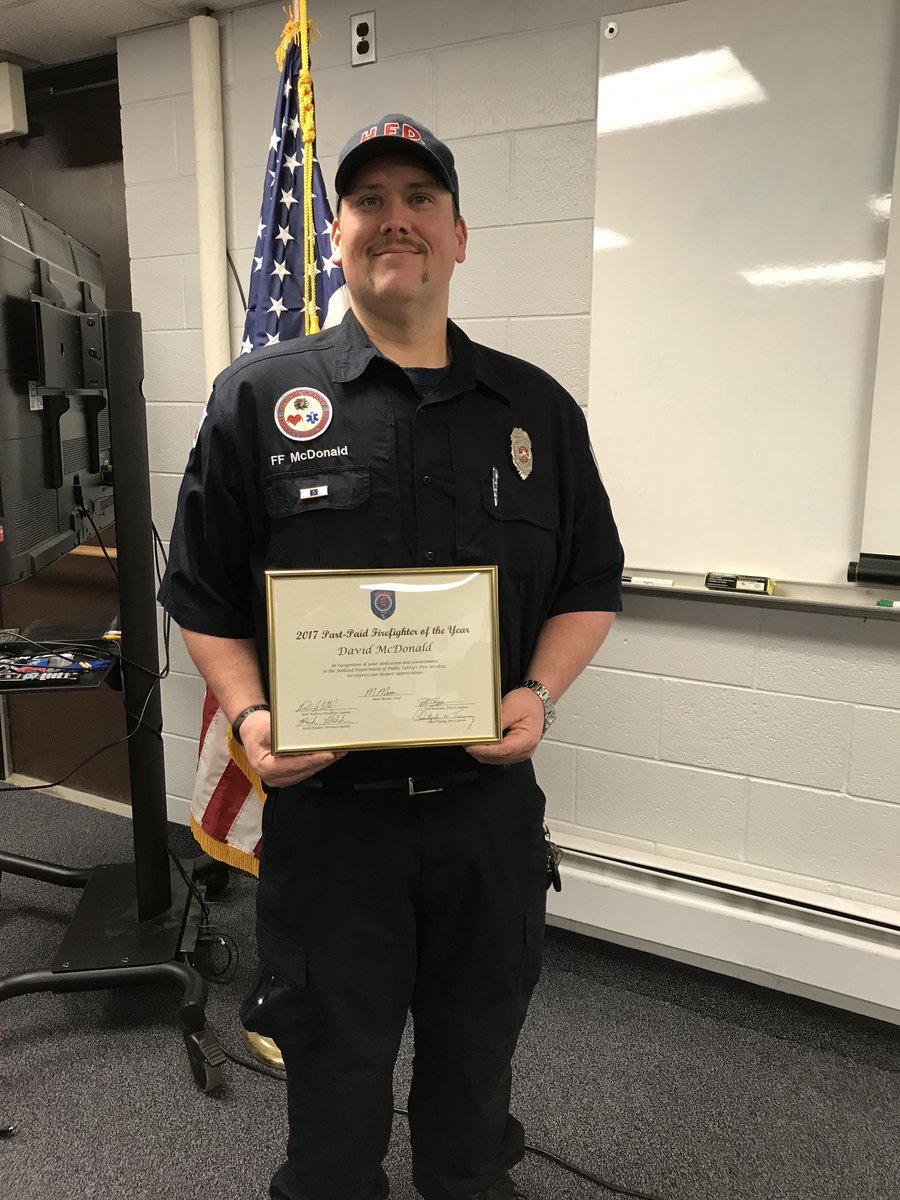 David Wayne 'D-Mac' McDonald Jr.
On March 17, a Grand Traverse Band Fire Rescue firefighter found David McDonald Jr. collapsed on the Michigan station's bay floor.
First responders took McDonald, a firefighter and emergency medical technician, to the South Georgia Medical Center Berrien Campus, where he was pronounced dead. He was 58. Grand Traverse Band Fire Rescue Fire Chief Garrett Fairchild said the cause of death remains under investigation.
Located in Peshawbestown, Leelanau County, Fairchild's department safeguards the people living on the Tribal land of the Grand Traverse Band of Ottawa and Chippewa Indians. In 2018, McDonald was honored as the 2017 Paid On-Call Firefighter of the Year in his community.
McDonald previously served as a lieutenant with the Pleasant Plains Fire Department in Baldwin and with the Holland Department of Public Safety.
"During the time that Firefighter McDonald served our community, he touched many lives," said Fairchild on his department's official social media. "His memory will live on through his brothers and sisters in the fire service."
David Wayne McDonald Jr. was born July 17, 1963, in Jacksonville, Arkansas, to Junior "Mac" and Katie Mae (née Spires).
He was preceded in death by his father; his sister, Kimberly; and his brother, John. He's survived by his mother; his wife, Jenny; and his brothers, David and Darrell.
McDonald's funeral service was held on March 22 at the Chapel of Lovein Funeral Home, where the Rev. Chris Martin officiated. Interment followed at Nashville Memorial Gardens.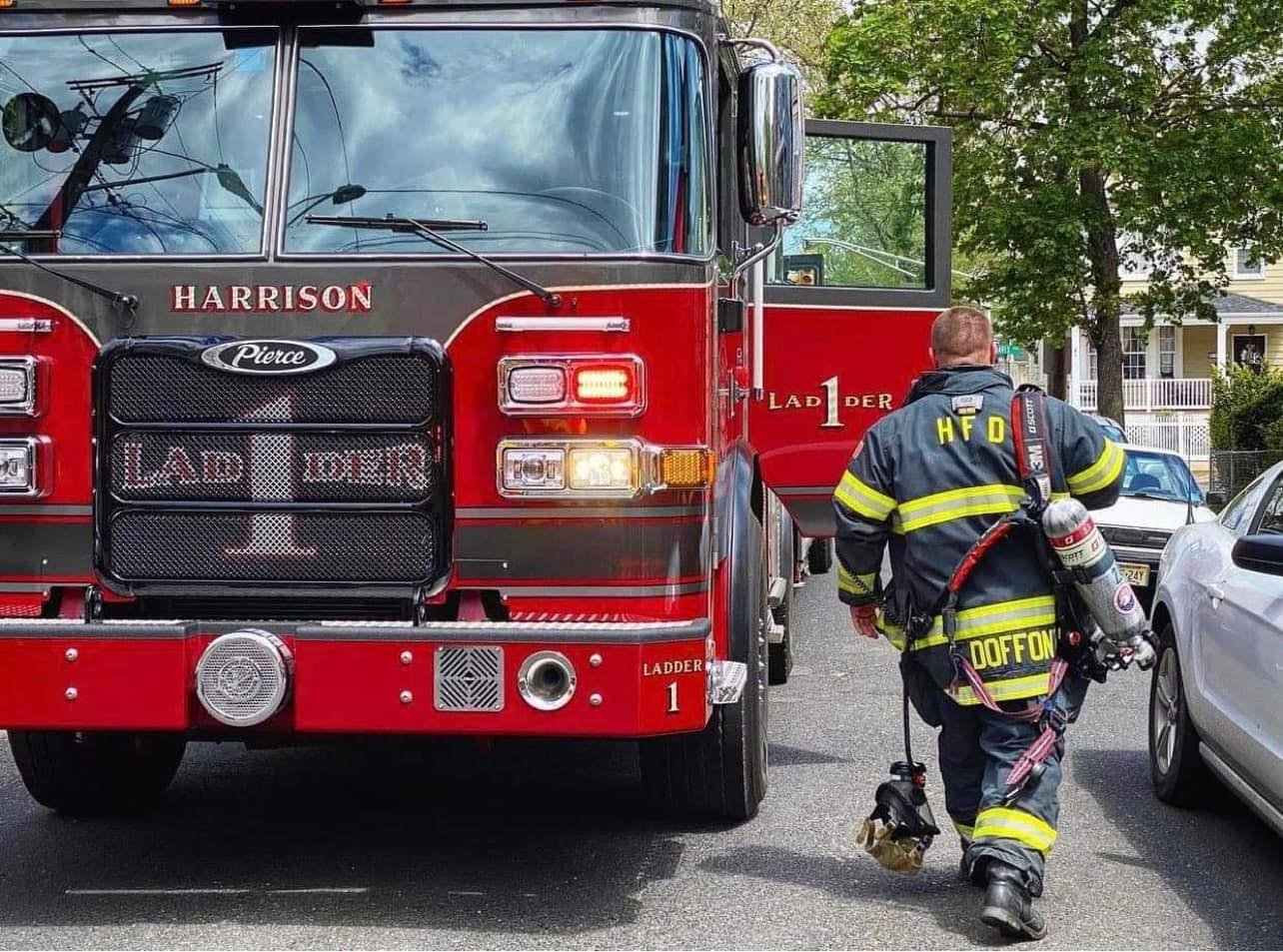 Vincent J. 'Vinny' Doffont
Fellow Harrison Fire Department personnel found Vincent Doffont unconscious at their New Jersey station house on March 19. First responders took him to University Hospital in Newark, where he was pronounced dead.
Doffont was 37. Investigators continue to probe the cause of his death.
He'd returned to the station after helping to train new firefighters on structural roof venting and was taking a shower when he collapsed.
Wounded in combat, Doffont had served as Marine 0311 rifleman in Iraq and Afghanistan. He returned home to join the Harrison Police Department and the Hudson County Sheriff's Department but dreamed of becoming a firefighter.
In 2017, he joined the Harrison Fire Department, where three of his uncles also served.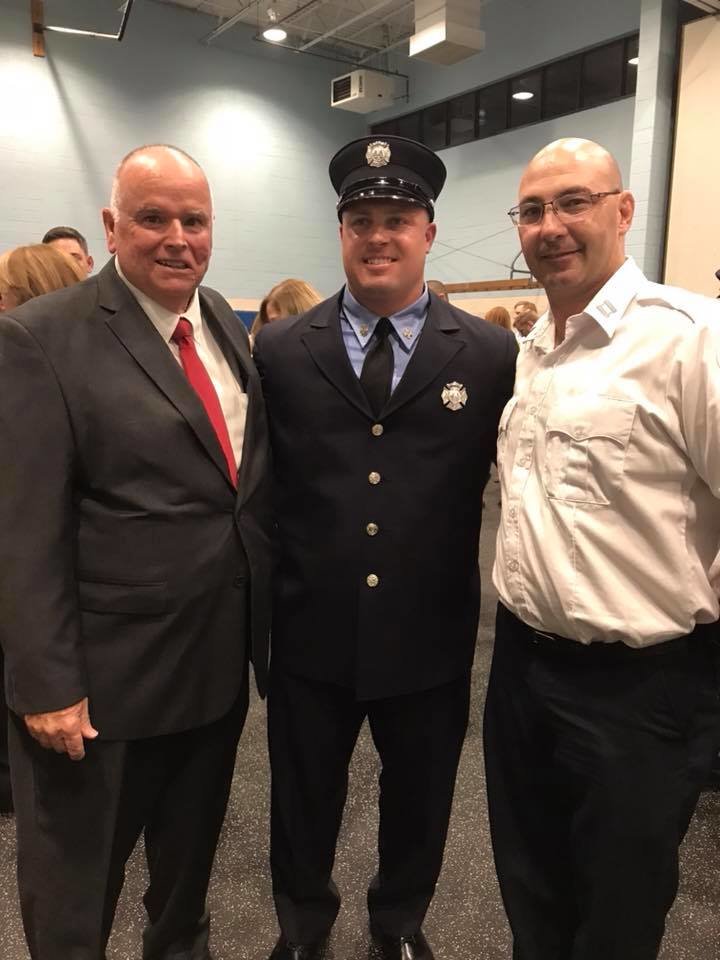 "Anyone who knew Vinny knew he was an absolute force to be reckoned with," said Matthew Nicastro, fellow Harrison Fire Department firefighter and the organizer for a GoFundMe for the fallen firefighter's family.
Doffont's obituary described the firefighter as "one-of-a-kind and one-in-a-million," the sort of man who was known for a "good-hearted nature" that paired with "his magnetic personality."
A star running back at St Mary's High School in Rutherford, he was inducted into the Gaels' Hall of Fame in 2015. Playing as a defensive back and place kicker for Montclair State University, he was twice named All-American, according to his obituary.
Vincent J. "Vinny" Doffont was born in Harrison to Vincent and MaryLynn Doffont. He's survived by his parents; his wife, Brighid; his son, Liam; his daughter, Leighton; and his sister, Tara.
His funeral is slated for March 26 at Holy Cross Church in Harrison. Burial follows at Holy Cross Cemetery in North Arlington.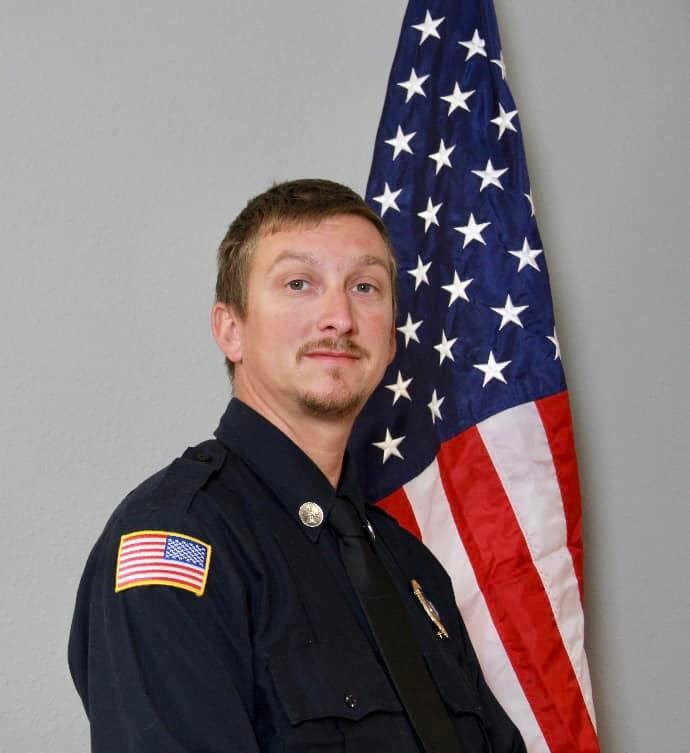 Dustin Wayne 'Cowboy' Brandhorst
Ebenezer Fire Protection District Volunteer Firefighter Dustin Brandhorst was driving a 2007 International fire truck to a March 18 structure blaze when the vehicle left the right side of the roadway around 8:48 p.m.
According to a Missouri State Highway Patrol crash report, the truck overturned about 7 miles north of Springfield, Missouri. Brandhorst was pronounced dead at the scene at 9:12 p.m. He was 35.
According to his obituary, Brandhorst had served as a volunteer firefighter for three years. In 2019, he was honored by the department for volunteering the most hours.
"Dustin believed there were 24 usable hours in a day and it was his job to be busy for all of them," his obituary stated.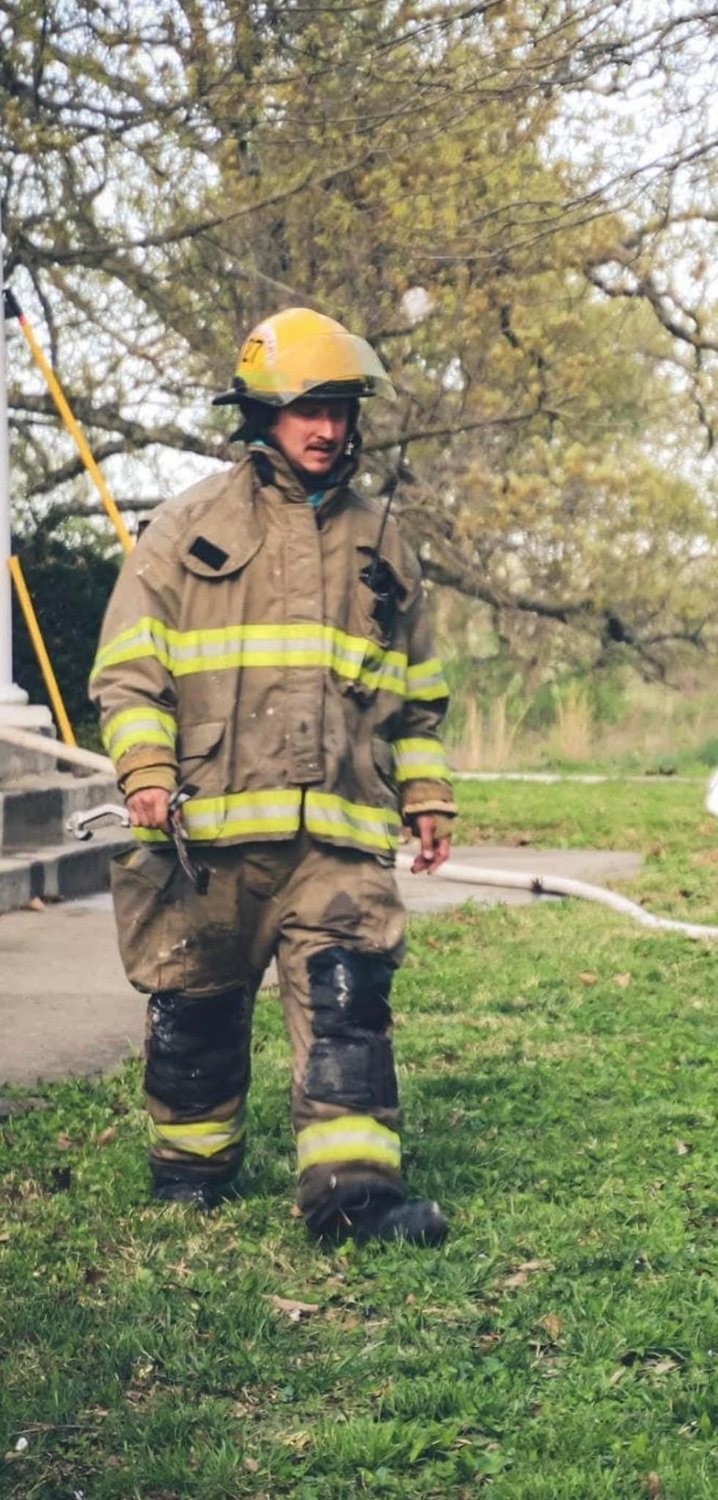 "Cowboy" Brandhorst owned two businesses — Southwest Missouri Remodeling and DWB Services. He also had been nicknamed "The Kid" and was rarely seen without cowboy boots on.
Dustin Wayne Brandhorst was born March 30, 1986, in Springfield to Dianna (née Redshaw) and Marc Brandhorst.
He was preceded in death by his father. He's survived by his mother; his wife, Erin; children, Landon and Lillianna; his sister, Marci; and his brother, Jeff.
His funeral service is slated for March 25 at Praise Assembly in Springfield. Burial follows at Greenlawn Memorial Gardens.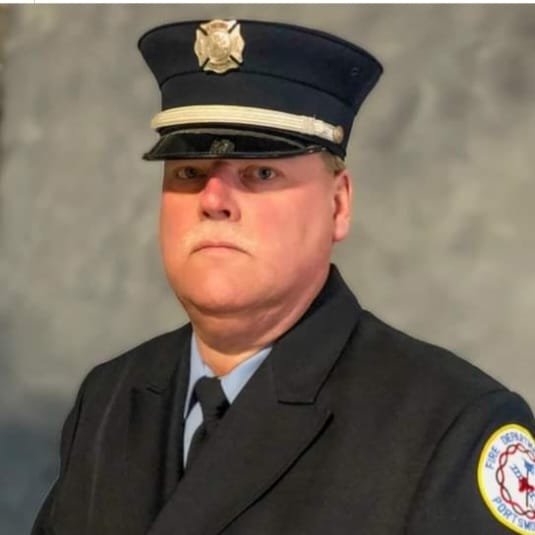 Edward Long
Portsmouth Fire Department Firefighter/EMT Edward Long was returning from a March 22 call as the Engine 2 engineer when he suddenly became unresponsive.
Fellow firefighters tried to save his life, but he was declared dead at 11:30 a.m. at the Emergency Services Department of Southern Ohio Medical Center in Portsmouth, authorities said.
Long was 55. A week before his death, he celebrated his 27th year at the Portsmouth Fire Department. He joined it on March 17, 1995.
A resident of Wheelersburg, Long left behind a wife and three children. Investigators are still probing the cause of death.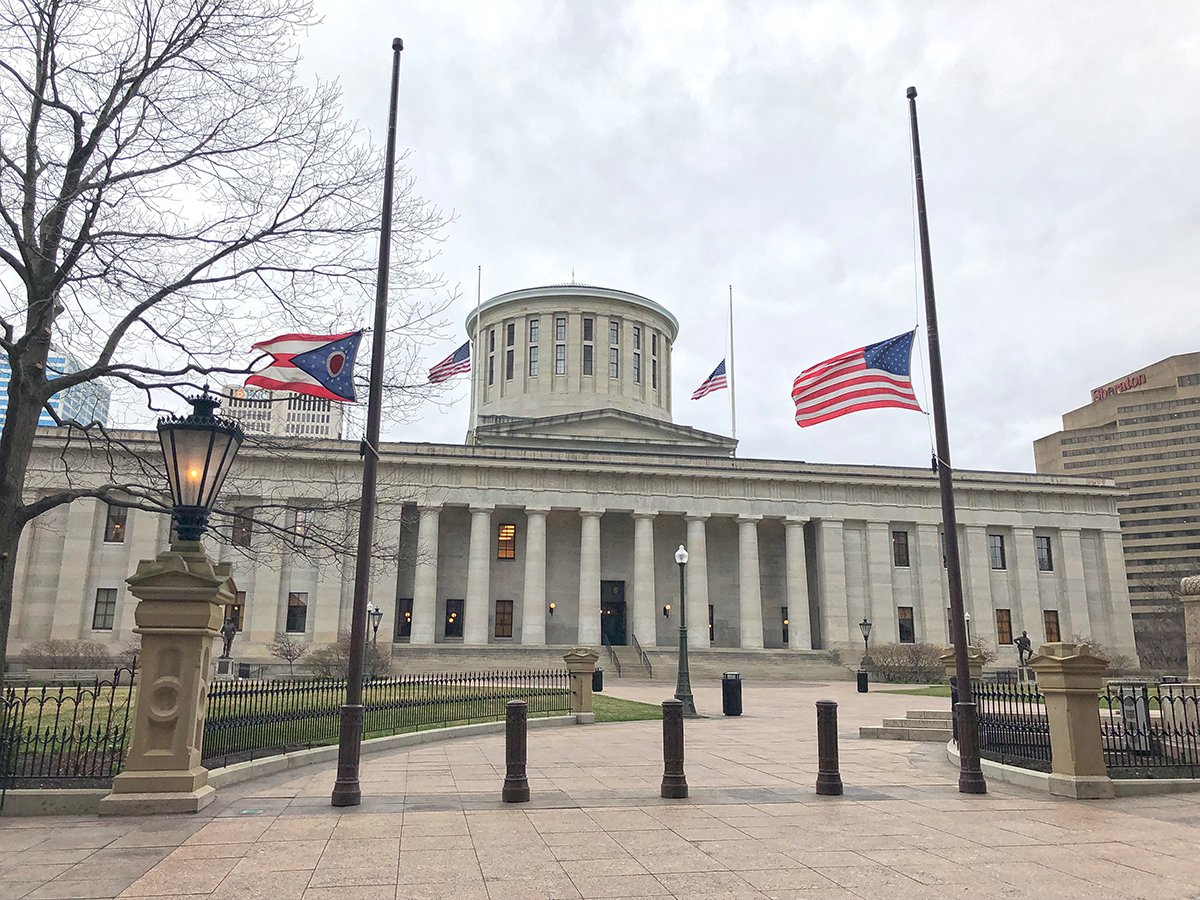 In a prepared statement, union leaders of International Association of Fire Fighters Local 9 lauded him for his tireless devotion to maintaining and operating trucks. His fellow firefighters knew him for his great stories, the strong love he had for his family, a penchant for steak well done, and very loud snoring, IAFF Local 9 officials added.
A US Army veteran, Long also had served as a special deputy with the Scioto County Sheriff's Office. He was a member of St John Lutheran Church and was a 32nd Degree Scottish Rite Mason and a 3rd Degree Mason with the Western Sun Masonic Lodge, according to his obituary.
He also served as packmaster and scoutmaster for the Boy Scouts of America.
Long graduated with an associate's degree in math and science from Marshall University and a bachelor's degree in English literature from Shawnee State University.
Long was born on May 29, 1966, in Cherry Point, North Carolina, to Paul Edward and Jeanette Faye Long (née Mains).
Long was preceded in death by his mother. He's survived by his father; his wife, Lisa Nicole Long (née Coburn); his children, August Cole Long, Colin Jay Long and Calista "Callie" Faye Long; and his sister, Paula Strunk.
Visitation is slated for Saturday from 4 p.m. to 8 p.m. at the Ralph F. Scott Funeral Home in Portsmouth. Funeral services will begin at 3 p.m. Sunday at Shawnee State University's James A. Rhodes Athletic Center.
Burial follows at Sunset Memorial Gardens.
Read Next: