In the waning weeks of December, two firefighters in Illinois and Missouri joined 134 other personnel killed in the line of duty in 2021, according to the US Fire Administration.
MASHAWN JERMAINE PLUMMER
MaShawn Plummer, a Chicago Fire Department firefighter and emergency medical technician, died Dec. 21, 2021, at Loyola University Medical Center in Maywood, Illinois, five days after sustaining unspecified injuries while battling a basement blaze in the Belmont Central neighborhood.
Plummer, a one-year veteran of the department who served with Engine 94, initially was rushed to Community First Medical Center. He was transferred two days later to Loyola University's Burn Center. He was 30.
The fire also claimed the life of building resident Eladio Gomez, 37. Two other people were injured.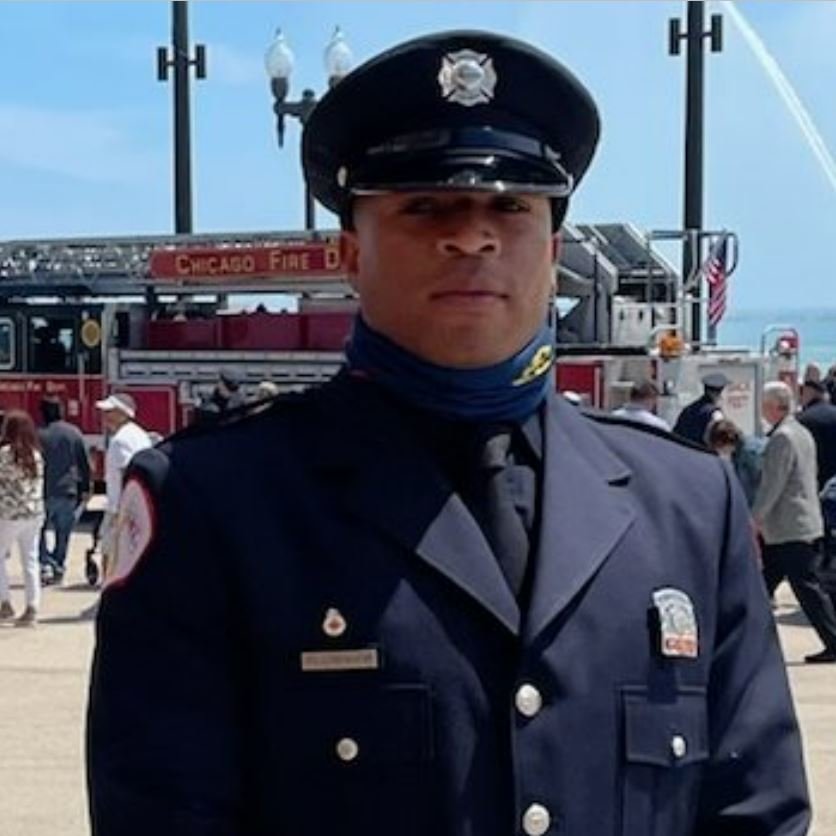 During a Dec. 22 memorial service, the firefighter's mother, Felicia Plummer Townsend, said her son "died doing what he loved doing."
"I have solace in knowing he died with dignity and grace and being of service," she said.
Plummer was born June 21, 1991, to Felicia and Jermaine Plummer.
The first visitation for Plummer is slated for Jan. 5, 2022, at Leak & Sons Funeral Home in Chicago. A second visitation is scheduled for 9 a.m. Jan. 6 at the House of Hope arena, with the funeral service starting there at 11 a.m. Burial follows at Oak Woods Cemetery.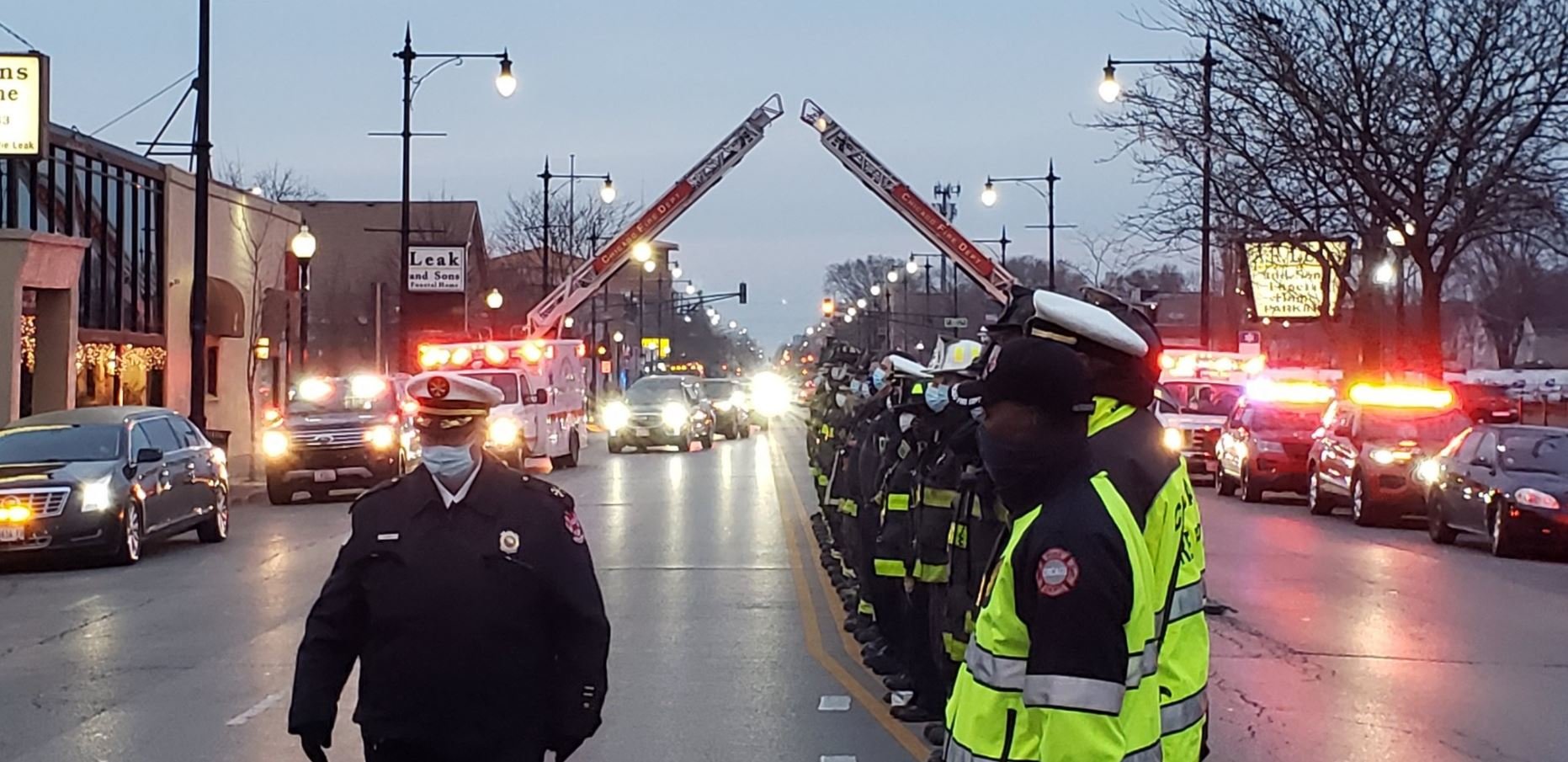 BRYANT EDWIN GLADNEY
Assistant Chief Bryant Gladney of the Training Bureau of Boone County Fire Protection District died Dec. 22, 2021, at University Hospital in Columbia, Missouri, following a four-vehicle pileup on Interstate 70.
Dispatched to a crash near Route Z, Gladney, 58, was parked on the highway in a district 2015 Ford Explorer sport utility vehicle with his emergency lights activated shortly before dawn on Dec. 22 to shield a disabled 2013 Hino box truck from westbound traffic, according to the official crash report.
Just west of Gladney in the right lane was a stationary 2017 Ford F-450 ambulance, its emergency lights also activated.
Missouri State Highway Patrol investigators determined that a 2021 Cascadia 116 semitrailer truck driven by Kevin Brunson, 64, of Kansas City, failed to slow as it neared the scene. Its nose struck the rear of Gladney's SUV before slamming into the Hino, spinning it into the back of the ambulance.
Gladney's Explorer skidded until it came to a rest, facing north. Troopers found the Hino on its right side, facing south. Pushed forward, the ambulance ended up facing west in the right lane of the highway.
Brunson pulled over to the right shoulder to the west of the wrecked vehicles. After being transported to the hospital, Gladney was pronounced dead at 5:19 a.m.
A 25-year veteran of the district, Gladney had served as a Columbia Public Schools teacher and a basketball and baseball coach. He was an original member of Missouri Task Force 1, where he served as a technical team manager.
He deployed to New York City to aid in the aftermath of the Sept. 11, 2001, terror attacks.
"Today, it is my privilege to share in the remembrance of a great man and one of the fire service's best," said Boone County Fire Protection District Chief Scott Olsen at Gladney's Dec. 28 funeral service at the University of Missouri's Hearnes Center. "He is an example of how we should live our own lives, with compassion, sacrifice, and love."
Gladney was born on Sept. 11, 1963, in Tucson, Arizona. He is survived by his wife, Jamie (neé Sapolsky); two sons, Jack and Shaun; and his daughter-in-law, Elizabeth, according to his obituary.
During his funeral address, Shaun Gladney, a firefighter and paramedic with Station 8A in McKinney, Texas, said his father taught him to "never accept good enough."
"My dad was always working to be better: to be a better medic, a better teacher, a better husband, and a better father," the junior Gladney said. "He respected the past, but he loved to challenge the status quo. Good enough was never good enough for him."
Read Next: Deaths of 5 Law Enforcement Officers Close Grim Year for Cops