Families and fellow first responders in Arkansas, New York, and Illinois are mourning four firefighters who recently died in the line of duty.
They join a grim roster of 130 others who have perished on the job in 2021, according to the US Fire Administration.
Wes Adams
Sedgwick Volunteer Fire Department Chief Wes Adams died Tuesday, Dec. 7, a day after he was struck by a vehicle while responding to a crash along Highway 63 near Walnut Hills, Arkansas.
He was transported by helicopter to a hospital in Jonesboro. The Black Rock Volunteer Fire Department's official social media account reported Monday evening that the chief was critically injured in a "dire" incident.
"Rest in peace and know that we have the watch in our hands for now," the department announced after his death Tuesday.
The Arkansas State Police are investigating the incident. Funeral arrangements have not been released.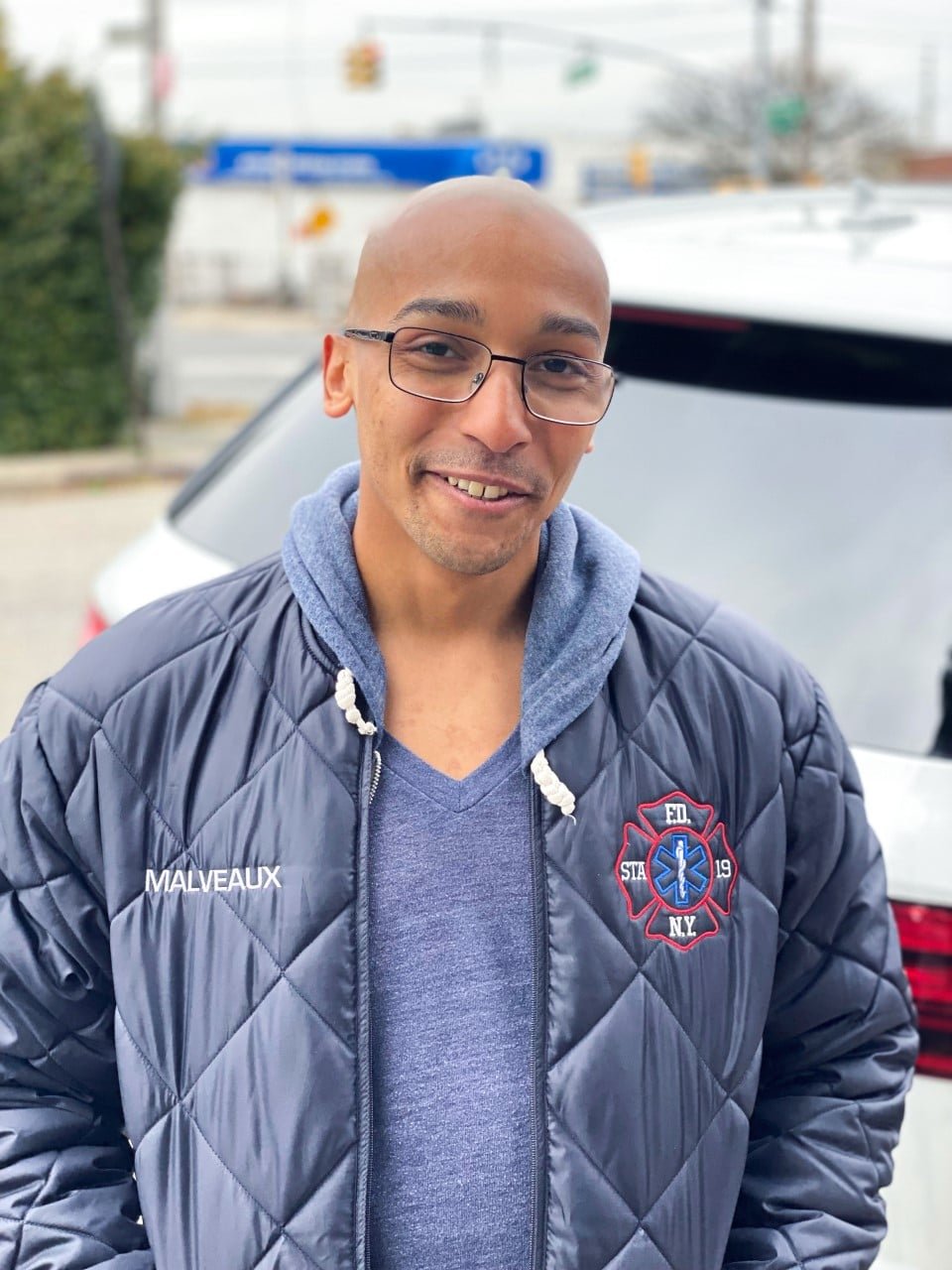 Vincent Lloyd Malveaux
A New York City Fire Department probationary fireman suffered an unspecified "medical episode" at the agency's Training Academy on Randall's Island Thursday and died Friday at the Harlem Hospital Center.
Vincent Lloyd Malveaux, 31, had completed six weeks of the 18-week course when he complained of feeling faint and fell to the ground.
The medical examiner has not issued a cause of death. Malveaux became the 1,154th member of the city's fire department to die in the line of duty, according to the city.
Malveaux was born Nov. 28, 1990, in Manhattan, to Lloyd Malveaux (née Harris) and Vincent M. Malveaux. He's survived by his parents; brothers, Michael and Edward; and sister, Helen Babbin.
He was buried at Maple Grove Cemetery in Kew Gardens, Queens, on Wednesday.
During Malveaux's Wednesday funeral service at the Christian Cultural Center in Brooklyn, his cousin Jonathan Malveaux recalled the deceased man's previous service as an emergency medical technician for Station 19 in the Bronx, adding that Vincent Malveaux had been sworn into the fire department in October.
"We will miss you so much, Vincent," the cousin said. "Words can never say."
During the service, Fire Department of New York Commissioner Daniel Nigro said the world "needs more people like Vincent, those who are committed to helping others."
"He was noble and brave and we will never forget him," the commissioner continued. "His spirit will live on in his 300 brothers and sisters in that probie class who will honor him by fighting fighters and saving others as he dreamed of doing."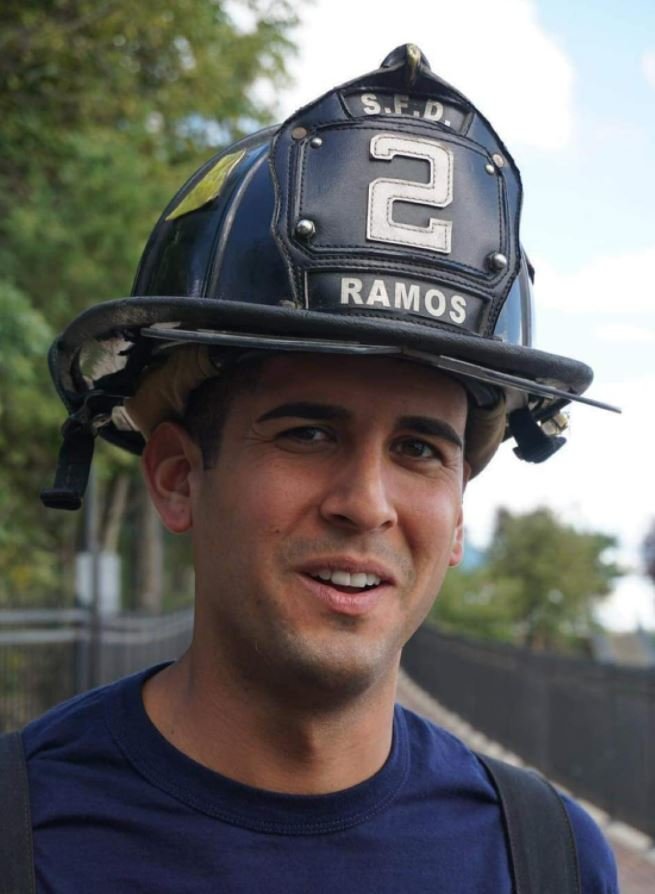 Garrett Ramos
Sterling Fire Department Lt. Garrett Ramos died Saturday, hours after he toppled into a basement while battling a residential blaze in Rock Falls, Illinois.
Ramos, 38, was a 10-year veteran of the department. The department announced he was the first of their firefighters to die in the line of duty.
According to the City of Sterling, Ramos had rushed to 10031 Ridge Road around 11 p.m. Friday night, and the floor collapsed while he fought the fire. He died at the Community General Hospital Medical Center, the International Association of Fire Fighters announced.
The Illinois Office of the State Fire Marshal is investigating the incident.
Ramos had been the acting caption of the department for a year. City leaders posthumously promoted him to captain.
US Rep. Cheri Bustos took to the House floor Wednesday to eulogize Ramos as "an amazing individual of the highest caliber on and off duty."
"Lt. Ramos carried on his family's legacy of service when he became a firefighter just like his father, Ed," the Illinois lawmaker said.
Ramos was born Oct. 27, 1983, in Sterling to Edward Ramos and Jeannie Ramos (née McKee). He began his firefighting career at the North Charleston Fire Department in South Carolina. He returned to Sterling to serve his community's fire department in 2012.
He leaves behind his wife, Brittney Ramos (née Berger), and two daughters, Ruthie, 3, and Kepa, 2.
The Garrett Ramos Memorial Fund has been established by the International Association of Fire Fighters Local 2301 through Sauk Valley Bank in Sterling.
Scott A. Williams
Firefighter/paramedic Scott A. Williams died Nov. 21 in his bunk at Argonne National Laboratory in Lemont, Illinois.
Williams, 46, had returned to the fire station's quarters after investigating reports of smoke in one of the facility's laboratories, and was later discovered unresponsive in his bed, according to the US Fire Administration.
He was pronounced dead at the scene. He had served the department for three years. Williams had also been a member of the Wilmington Fire Protection District in Illinois for the past four years.
A 15-year veteran of the Illinois Army National Guard when he died, Staff Sgt. Williams had completed a deployment to Afghanistan.
Williams was preceded in death by his father, Richard Williams. He's survived by his wife, Jennifer Williams (née DiDomizio); mother, Sharon Williams; brother, Ryan Williams; children, Anthony and Luka Williams; and two grandchildren.
Read Next: