Benjamin Hutchins was working at his family's sawmill in Vander, North Carolina, last month when he saw smoke billowing out of his house. A former volunteer firefighter, Hutchins called 911 and then barreled into the building to rescue his dog, Evelyn Mae. Though he'd battled blazes before, he'd never attempted to do so without protective gear.
"It was foolish, is what it was," he told Coffee or Die Magazine. "The 60 to 80 seconds I was in that house was absolutely terrifying. I could not breathe. I could not see. It's a miracle that I even found my dog."
Though it was his first time running into a fire without protection, it was not the first time Hutchins had rushed toward danger. Over the course of 48 hours in 2009, Hutchins carved his name in the history of the 82nd Airborne when a routine supply drop turned into a disaster and then a firefight.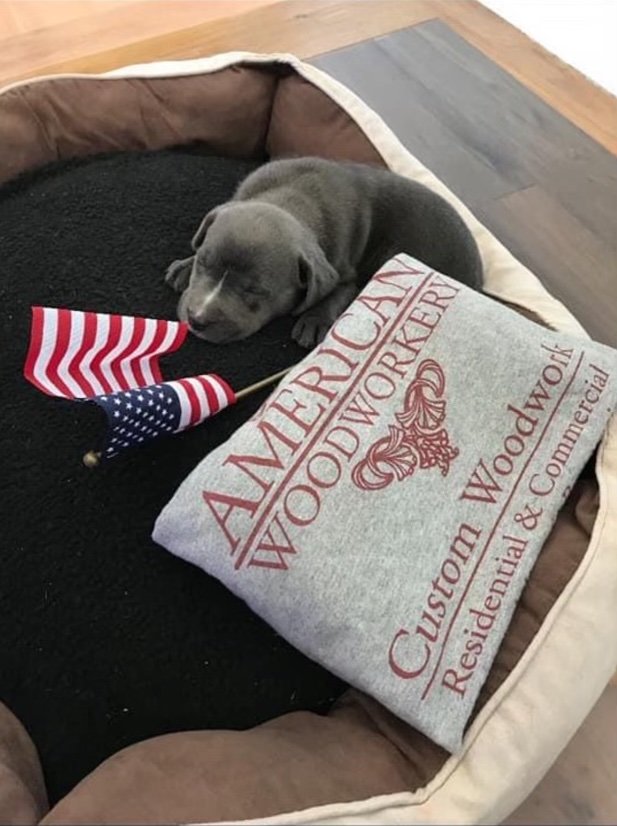 As an Air Force Tactical Air Control Party airman, or TACP, Hutchins was attached to the 82nd Airborne's 4th Brigade Combat Team in 2009 in the Badghis province of Afghanistan, on the country's northern border with Turkmenistan. When a bundle in a supply drop overshot the unit and landed in the Murghab River, two soldiers trying to retrieve it were swept away in the current.
Hutchins immediately jumped in after them, fighting the current to reach them.
As he swam, Taliban fighters emerged on the far side of the river and began firing on Hutchins and his teammates who'd followed him. The ambush became an extended firefight in which Hutchins both fought the enemy directly and called in air support. At one point, he joined a charge against one dug-in enemy position while coordinating with a drone overhead to engage a second position.
He was awarded the Silver Star for his actions in the battle.
But Hutchins, who was medically retired from the Air Force in 2014, shrugs off any attempt to glorify his own actions, either in Afghanistan or at home. Instead, he wants to turn the attention his service might garner after the fire onto the volunteer firefighters in Vander who spent three hours containing the blaze.
"It takes a certain kind of person to do that and at the end of it go home, drink a beer, eat a sandwich, and require no pat on the back," he said. "They're happy to do it all over again with no recognition."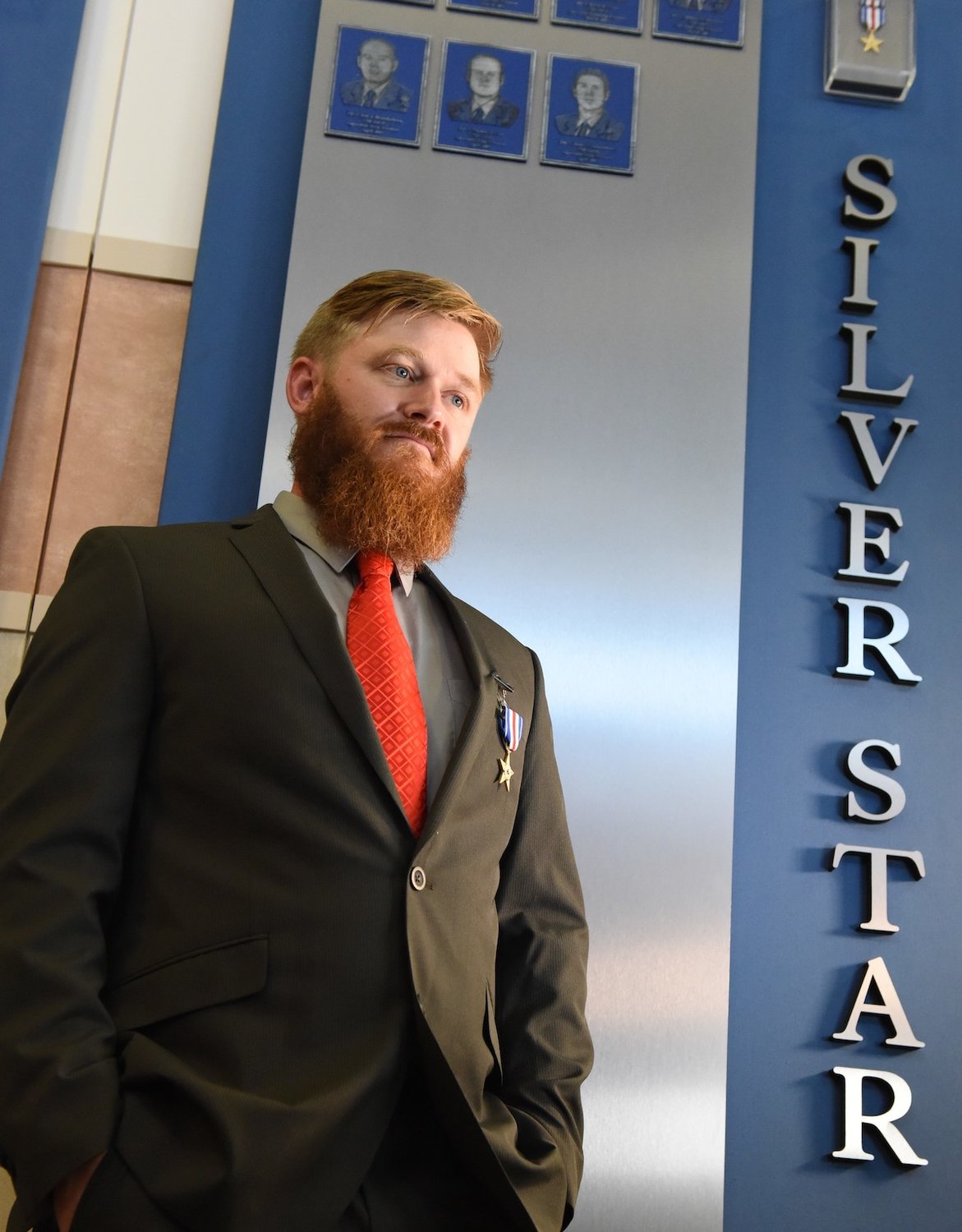 So Hutchins, who grew up in a logging family and now works as a custom woodworker, has taken it upon himself to bring recognition to the department. He plans to raffle off a table and matching stools he built, with the funds going to the Vander Volunteer Fire Department. All the firefighters will sign the table and Hutchins will preserve the signatures on the wood.
"Whoever wins it in this raffle will have an absolute one-of-a-kind piece of work," Hutchins said. He honestly hopes one of the firefighters will win.
Cumberland County, which includes Fayetteville and Fort Bragg as well as Vander, does have a fire tax, so the fire department in Vander is able to staff two stations. But Richard Bradshaw, Vander's fire chief, said they are in need of replacements for much of their equipment, from large apparatuses to protective gear (the kind Hutchins wasn't wearing when he saved his dog).
Hutchins said that, in the aftermath of the fire, he couldn't understand why local volunteer fire departments have to raise their own funds.
"Our community just appeared with everything we needed," he explained. "Why can't other staples of our community have a response like this, to where the fire department is visibly appreciated?"
Bradshaw is as humble as Hutchins is when it comes to that visible recognition. "We appreciate him feeling that way, but we just try to treat everybody like that," Bradshaw told Coffee or Die. "We're here for them in their time of need. We always try to go above and beyond."
The table Hutchins made to raffle off is currently in the fire department's training room. His company, American Woodworkery, specializes in custom rustic wood pieces.
He used to have several employees, but the business has been "brutalized by the coronavirus," Hutchins said.
Now, he focuses on a smaller number of larger projects. But in all of them, he has the ability to go "from a standing tree to a finished product." The donated table was sourced from a tree that was cut down fewer than ten miles from his fire-battered home.
While the interior of the house was destroyed by what the fire department has identified as a kitchen appliance fire, and their cat perished, Hutchins is glad that he, his wife Heather, and their two teenage daughters are all okay. And while he's very glad he managed to save Evelyn Mae, from now, on he'll leave the heroics to the firefighters.
"Adrenaline is something I used to just thrive off of, but it's just not anymore," he said. "You'll never catch me going back into another burning building unless there's a human being in there. That was way too close."
Read Next: How Marine Ethan Nagel Went From Silver Star Recipient To Filmmaker