When she was a child living in Kabul under the Taliban regime, Niloofar Rahmani would spend hours gazing up at the birds and fantasizing about one day sharing their freedom to fly. With no opportunities to receive a formal education, Rahmani never considered the possibility that she might grow up to be a pilot. But thanks to the home-schooling she received from her mother, and the integration of women into the Afghan military in 2009, Rahmani was able to make her dream a reality. She ultimately became the first female pilot in the Afghan Air Force and flew combat missions during Operation Enduring Freedom.
Rahmani now lives in Florida with her family, where she is working toward flying again. We sat down with her to discuss her extraordinary journey, her memoir, Open Skies: My Life as Afghanistan's First Female Pilot, and her current fight to join the United States military.
This interview has been edited for length and clarity.
COD: You were born in Kabul during the chaotic period that followed the Soviet-Afghan War. What was it like growing up in an unstable country and later under Taliban rule?
NR: Due to civil war in Afghanistan, I was only 6 months old when my parents left Afghanistan and we moved to Pakistan. We lived there for six years of my life and we didn't have a home. We had nothing. I grew up in a refugee tent there.
As a little child, I had no idea what Afghanistan looked like. I didn't know where my country was. My parents lived there during the '60s and Afghanistan was a completely different place. Nothing close to when I lived there or how it is now. My parents finally gave up on Pakistan; there were no rights for us there. We couldn't go to school as refugees, my mom had to home-school us. Afghanistan was my family's home, so we moved back before the US came in 2001. But when we came back, it was a nightmare. A real nightmare.
All the stories that my parents used to tell us about Afghanistan didn't seem true because all we saw were these scary people. The whole city of Kabul was scary. I have some horrible memories of me and my siblings being children under the Taliban's control.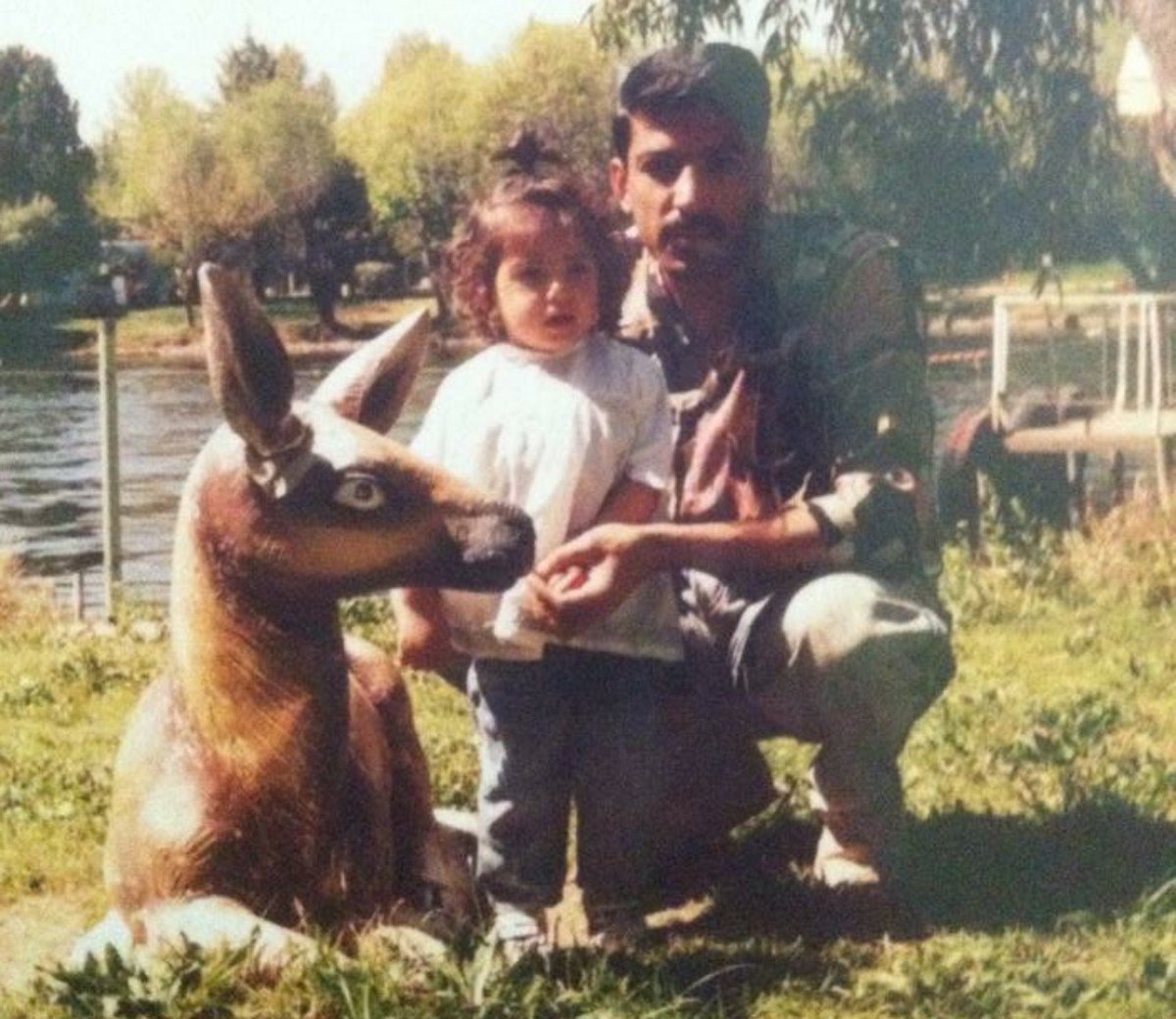 One of my friends lived beside us, and the Taliban took her away. They just took her away. All we could hear was the screaming of her mother and after the screams a gunshot. My friend was gone, and her father was shot in the head. It's just a nightmare that sometimes I can't even think about it. There was so much violence the Taliban have done to women, and every Afghan has had those experiences with them.
I remember them. It just makes me sick to my stomach to think about a time when I saw my mother get beat up by the Taliban because she had to take my sister to the doctor while my dad was at work. My sister was really sick so my mother had to be the one to take her to the hospital. She put her burka on but forgot to fully cover her legs and put socks on. The Taliban started beating her up just because she showed part of her legs. It's just horrible memories. Sometimes it's even hard to put it into words or into sentences. It's almost unbelievable how much a person can go through. And when you reflect on those moments and think about it, it just seems like a nightmare, like not even a reality.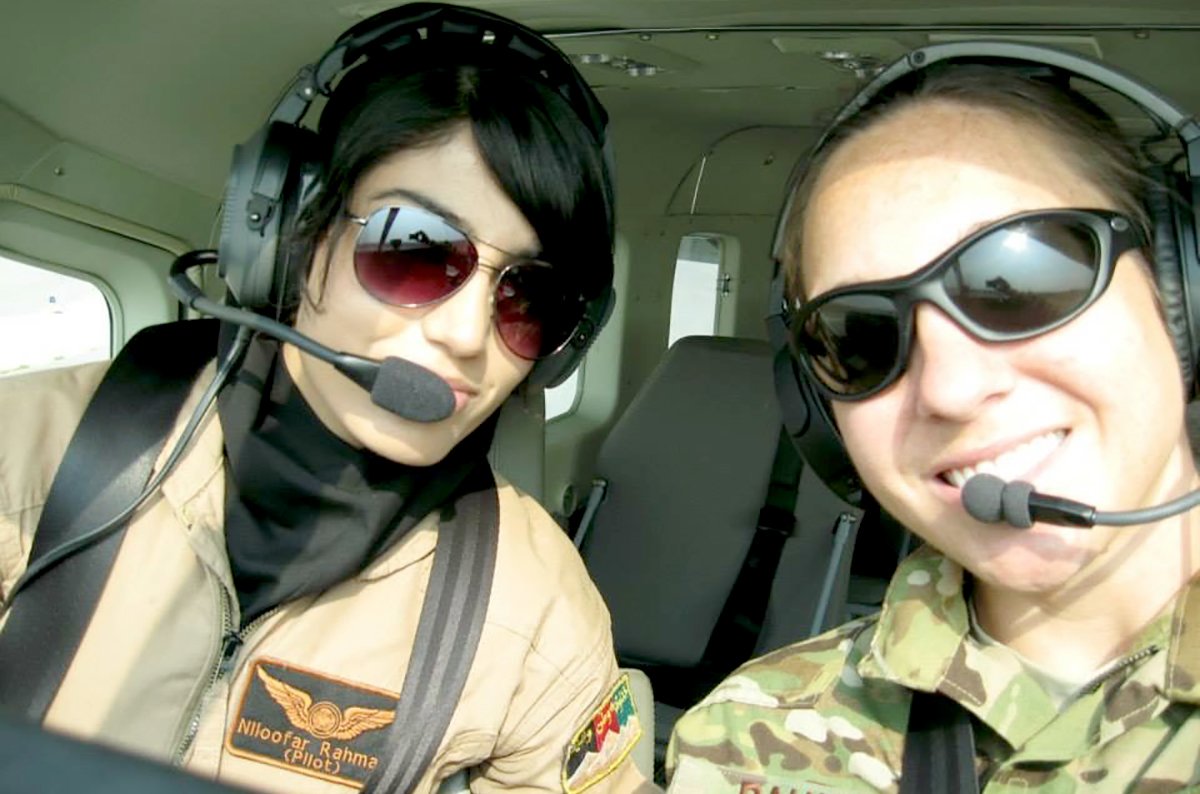 COD: What's your earliest memory of wanting to become a pilot?
NR: My story of becoming a pilot is pretty different. I actually never flew in an airplane until I began my pilot training. I was already an adult when I first sat in an airplane, and I was flying from Kabul to Herat during my pilot training.
Under the Taliban, there is violence against women, women can't even be educated and go to school. If they catch parents teaching their daughters, they kill the parents in front of the children, and then they shoot the child. It's just horrible.
I remember when I was a little girl and we were living in a tent with so many other refugees, surrounded by so much violence I would just look at the birds flying by and be so amazed by them and how free they were. I wished I could fly just like a bird. I would get so excited dreaming of being in the sky and flying away from these violent people.
You know, my dad used to tell me stories about when he grew up, and of course Afghanistan was a completely different place then. It was beautiful. Women had freedom. Everybody was living in peace. But something in Afghanistan that never changed was tribalism. Whoever was in power, whoever had connections with the government, whoever was powerful back then, only the higher-ranking people's sons would get to go be a pilot. My father was denied, even though he was a very intelligent man, and that dream died in his heart. In Afghanistan, if you have a son, everybody believes that your son can make your dreams possible. He's the only one who will make your incomplete dream come true. But my parents never thought like that.
When I first saw American planes I was inspired. I knew there were pilots inside those airplanes, and it was so inspiring for me. It was so fast and I was so fascinated by the sound and speed. My eyes couldn't even catch them. Even though I knew there was a war going on, I was so happy looking at them and just trying to spot where they were. Of course, someone like me, I would have never ever thought I would ever have that dream come true because the military was only hiring male pilots. But seeing those planes really sparked that dream in my mind, and I decided that no matter what, I had to do it.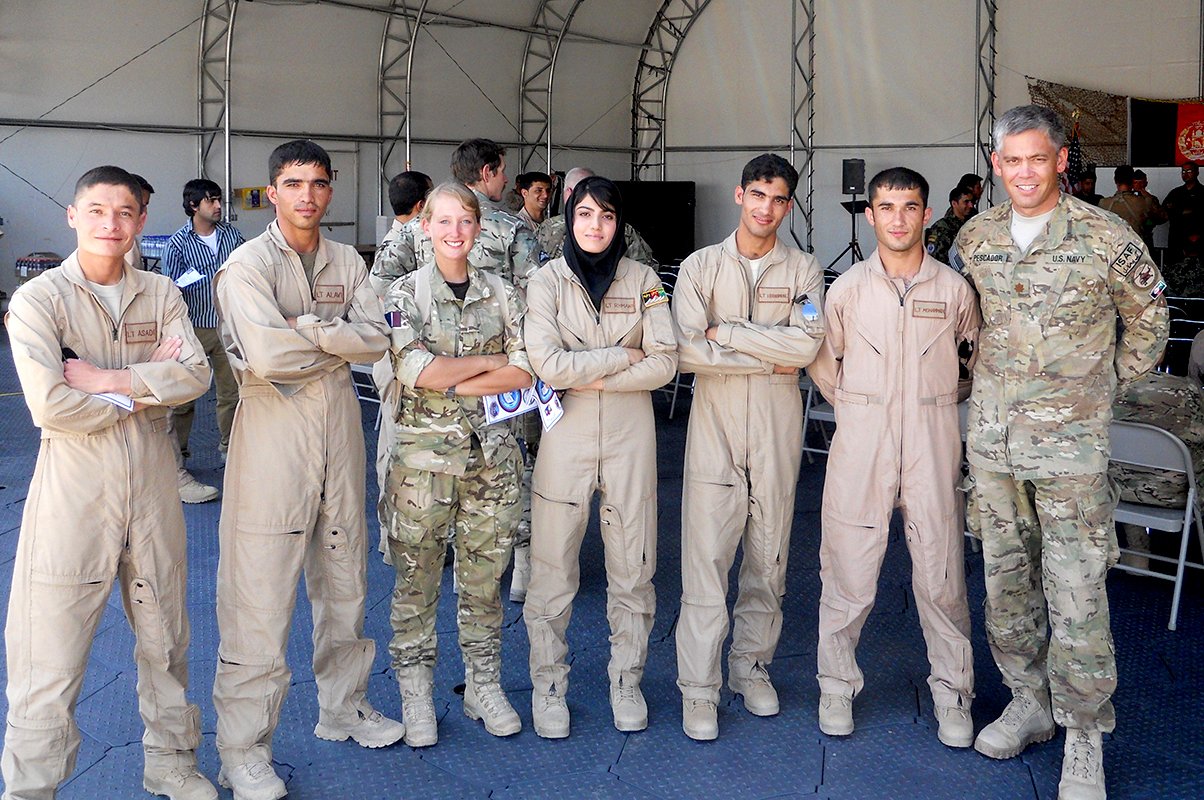 COD: Afghanistan has a history of denying women equal opportunities. What kind of hurdles did you face in your pursuit of flying?
NR: When the US came to Afghanistan, they pushed the Taliban from Kabul and schools started reopening for girls. When the schools reopened, there was a process that every girl can come and take a test, and whoever scored at a high enough level would be able to attend. I took the test and qualified for seventh grade. Then in 2009, I was watching the news with my brother and I saw that advertisement that said the military was now recruiting women in every branch of the military, including the Air Force. Seeing that was like magic. As soon as I heard that I knew I was going to do it. I wanted to wear the uniform and be able to do something bigger. In the past, girls couldn't even go to school, but I was very lucky to have the support of my parents and they agreed that I should go and join the Air Force and pursue whatever I wanted. I knew what the risk was, because I knew Afghan society was not ready because it was so new for them. I was very lucky to have supportive parents that never said no to me, so I was able to go and join.
COD: What aircraft did you fly, and what was flying real combat missions like?
NR: My initial flight training was in the United States, then we returned to Afghanistan for advanced training. I first flew a Cessna 182, then advanced to the Cessna 208 Caravan. I was assigned to Kabul and flew some humanitarian missions, but mostly I was flying [casualty evacuation] and resupply missions. We flew any support that we could to provide for the troops on the ground and give them what they needed, like ammunition, food, and medical supplies.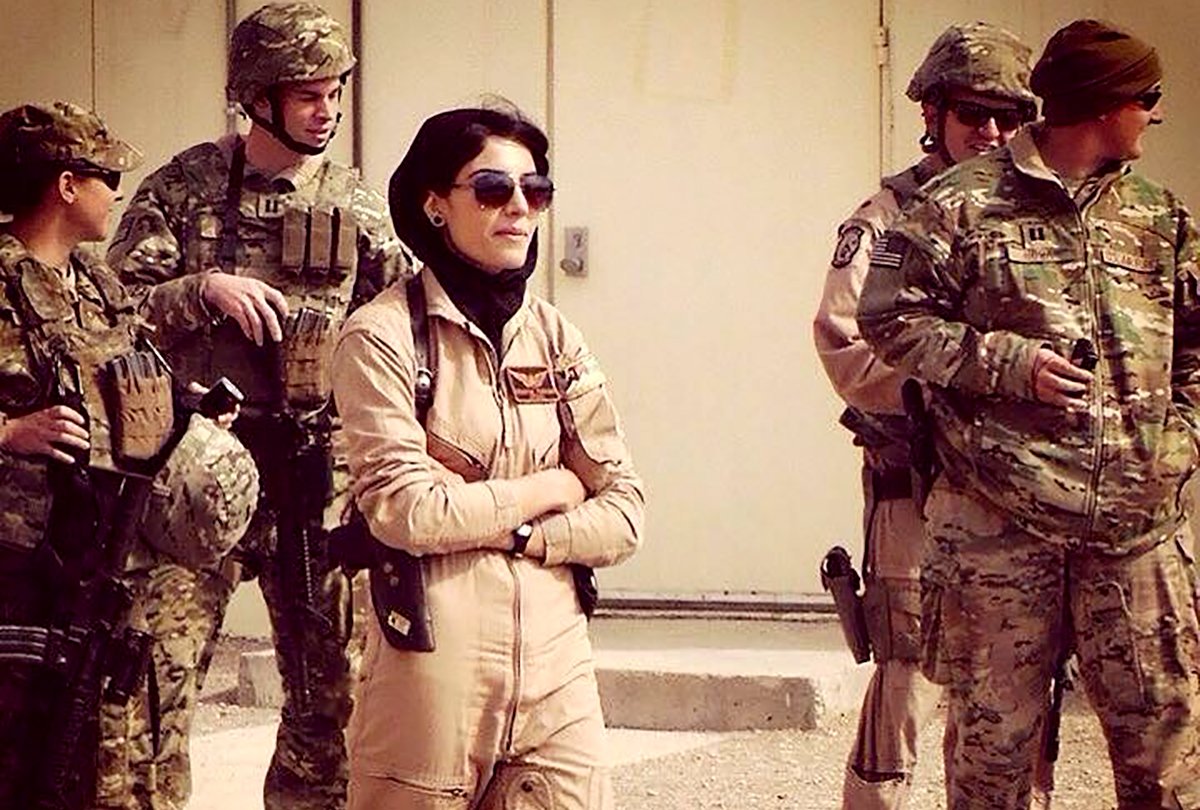 COD: After finally achieving your goals of flying, what motivated you to move to the United States?
NR: I came to the US in March of 2015, when I was given the Women of Courage Award. I was lucky and got to fly with Blue Angels, which was very, very interesting. Then I went back home to Afghanistan, but soon after the US offered five scholarships for Afghan pilots to fly the C-130. Unfortunately, most of the generals and most of the people of higher ranks didn't want a woman to be part of that training. They knew it was expensive training and wanted their sons to be part of it. I had to fight that battle for months and months, and still they didn't want to nominate me for the program. My own Afghan co-workers thought it would bring them shame if a woman could do the same thing as them. They never wanted a woman to grow and to find more success in their career. Finally, I had advisers from the US Embassy jump in and say, 'No, you are going to this training even if you don't have Afghan approval.' Unfortunately, the Air Force generals never approved it. Eventually, in October of 2015, I decided to move to America.
COD: You were able to get your family out of Afghanistan last summer as the Taliban retook control of the country. What was that process like?
NR: In August of last year, the Taliban took over. In the Taliban's eyes, and in the eyes of some of my own extended family, my parents had gone against society and I had gone against what it was to be a good Muslim woman. They shamed my father, asking "How can you raise a girl that is not honorable? She works in the military. She works with Americans and she's not a good Muslim anymore." Your own family is hard to hide from because they know everything about you and that's what we were dealing with. It's just too much to describe. When I left Afghanistan in 2015, I wasn't able to go back, and my parents were still there.
They always believed Afghanistan was their country. That is where they built their life, and leaving would mean they would have to start again, which was especially difficult after 22 years of freedom from the Taliban. They never thought something like a Taliban takeover would happen, and when it did people just panicked.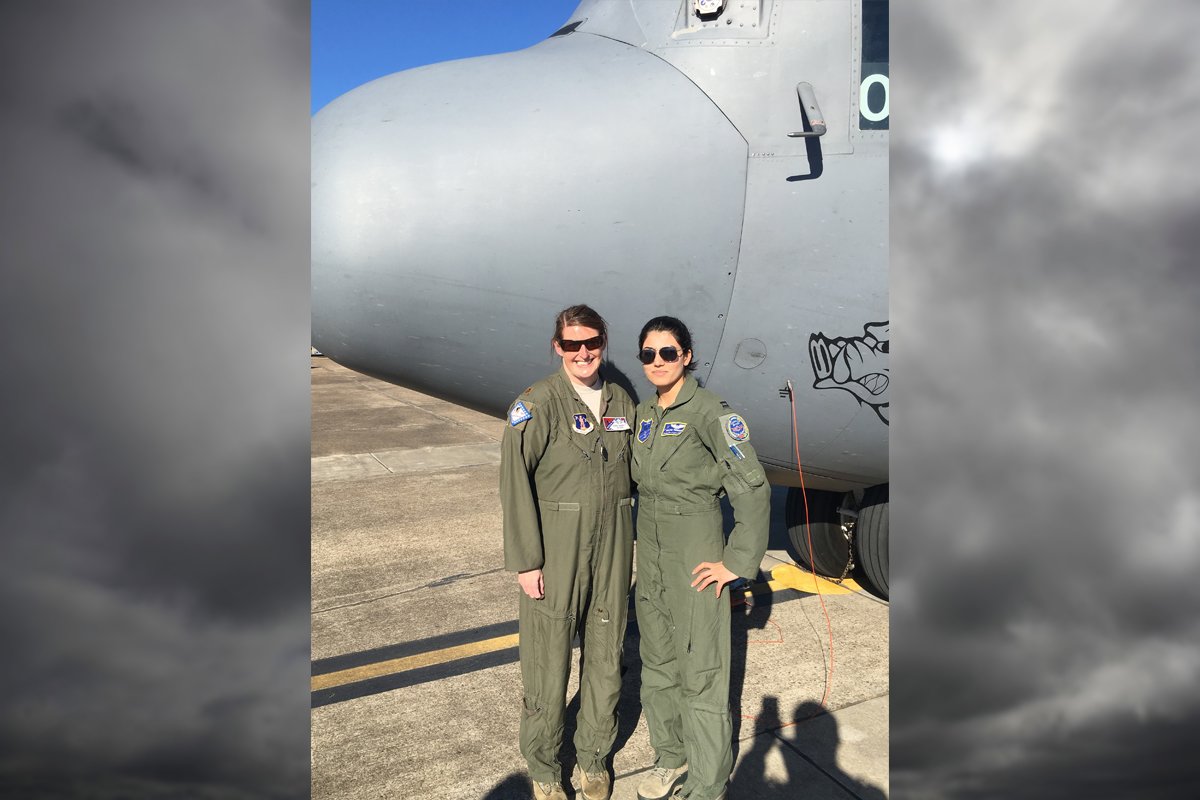 My brother — who had fled to Turkey — called my parents and told them to leave their hiding place in Kabul, and get to the airport. There were Taliban checkpoints everywhere. They couldn't make it to my sister who was elsewhere in Afghanistan because the Taliban were checking passports, and phones, which was their way of communicating with me and my sister. It was a nightmare like that for two weeks just to get them in the airport It wasn't easy, and they saw horrible things that were not shown on TV. They saw dead bodies, kids die, and so many horrible things. And then finally, some of my advisers that were still in Afghanistan were able to pull them through the gate.
They were so kind. I will never forget their kindness. I'm thankful for all those people that worked around the clock to make it happen. We were able to get my parents out and to the United Arab Emirates and then to Wisconsin. Now they are here with me in Florida. I'm trying to figure my new life out as well. Unfortunately, nothing I accomplished in flying was counted. I had to go back to school and had to go get all my FAA ratings. It's been a completely new start for all of us, but I'm thankful that we are all safe. I can do anything I want here. It's not impossible. It's just going to take hard work and effort.
After coming here, I 100% believe this country is a land of freedom and land of opportunities. When I say freedom, I mean a good freedom. It's a place where nobody tells you what your limitations are, or what you can do and what you cannot do. I have waited years and years and years just for a permanent residency, with so many goals and so many wishes and dreams that are impossible without having the right immigration status.
In 2021, I finally got a green card, which is permanent residency. I want to go back to the Air Force, I want to go back to the military — this time the US military. I want to give back to the people that saved me and saved my family. I'm really thankful for them because if it wasn't for them, I wouldn't be alive and my peers wouldn't be alive. For years, I have been trying so hard to be part of the military again, no matter which branch it is. I just want to wear that uniform and be able to fly and serve the country that gave us a home and didn't give us up. It's a new start of life.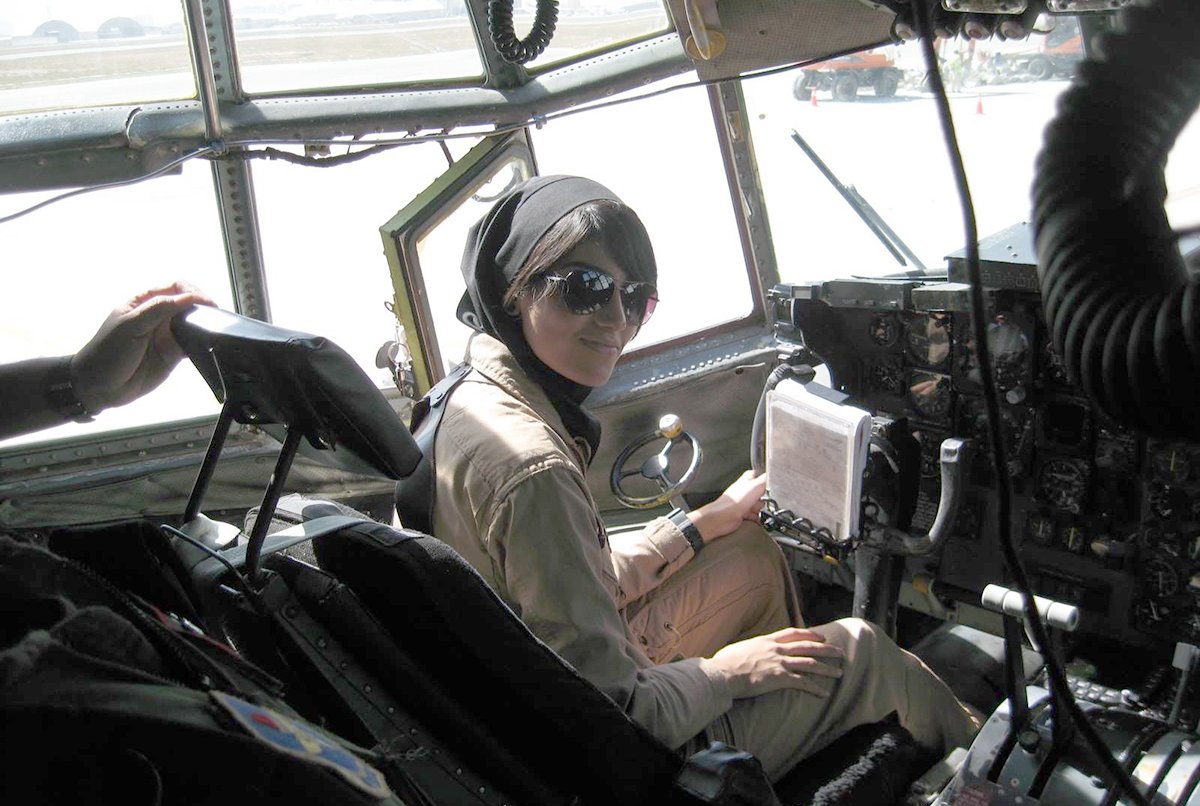 My immigration status never allowed me to join, but I just won't take no for an answer. I have to do something, but at the same time my hands are tied. All of my training was with the US Air Force. I got my wings and all my instructors were Americans. All the flight hours and all the combat missions I flew, none of them were counted. They told me basically you have to start from zero. For someone that just moved to a country where you don't know much of the culture, you don't know much about the education system, you're still trying to live, getting a private airplane license is not easy. It's very, very pricey in the US, so I started interpreting. I interpreted for hospitals, insurance companies, banks, law enforcement agencies, courts, and law offices. That's how I started building my life again, because I couldn't fly.
I was very lucky and one of the schools in Florida offered me a scholarship, and I was able to pass a check ride, because I already knew how to fly. I knew a lot that most of the civilian pilots didn't know. I got my flight instructor license, and very recently I was invited to the Gathering of Eagles, which is an annual convention that celebrates aviation. Every year the Air Force Staff College nominates several people they then call eagles, and they highlight their story and accomplishments. I got to meet former Air Force Combat Controller Dan Schilling and Gen. [David] Goldfein, the former chief of staff of the Air Force.
After I shared my story, I told them how badly I wanted to go back into the military and I didn't want to just be an airline pilot. Since meeting them, they have been working hard to help me get into the military. I'm very thankful for everyone and can't wait for the day that I actually go and start the journey. It would be amazing. I'm very excited and looking forward to it.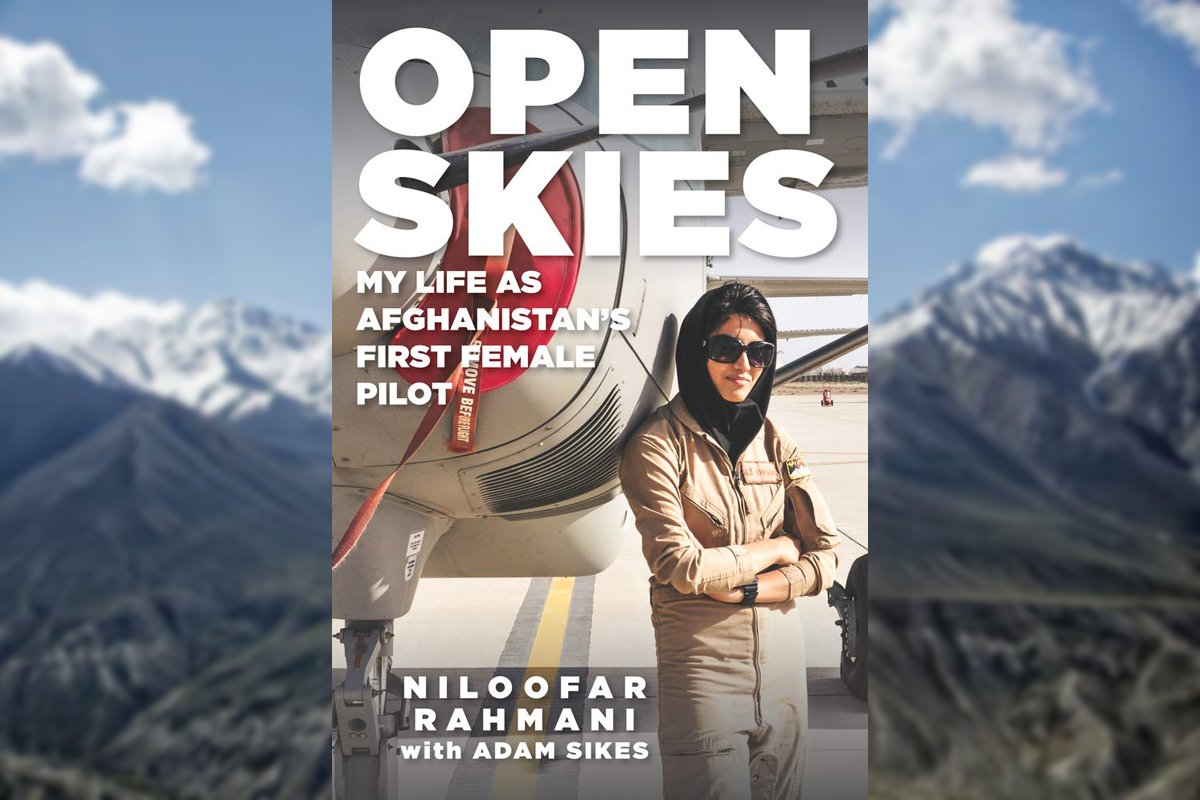 COD: You have a new book about your inspiring journey. What do you hope readers will take away from your story?
NR: As humans, when life gets easy, we start taking everything for granted. We think it's supposed to be given to us, but that is not the case. I want people who read my story — especially young girls and boys — to know how fortunate they are to have all these freedoms. Access to education, clean water, even just turning on a light, those are dreams for someone else who isn't as fortunate. The most important thing is that we should never, ever take life for granted, especially when everything gets easy. We have to use those gifts the best way possible.
When they look back 10, 15, 20 years from now, I want them to be proud of what they have done in their life. I want them to realize that no matter which country we live in, we can't take things for granted. Most importantly, if you have a dream, always go for it. No matter what age you are, it's always okay to dream. I never thought any of my dreams would come true, but they got me to where I belong. I dreamt of being a bird and to be on those fighter jets. My dream was not to be educated, but it all happened because I fought for the chance to fly and I never gave up.
Read Next: Secret Mission to Kabul: The C-17 Crew That Helped Launch the Afghan Airlift