In another first for women in the military, Command Sgt. Maj. Veronica Knapp will become the first female senior enlisted adviser for a US Army division on Thursday.
Knapp, who is the command sergeant major for the 16th Military Police Brigade at Fort Bragg, North Carolina, will assume her new role as command sergeant major of the 101st Airborne at Fort Campbell, Kentucky. She will take over the job from Command Sgt. Maj. Bryan Barker during a ceremony that will stream live on the 101st Airborne's Facebook page at 2 p.m. CDT.
A native of Big Prairie, Ohio, Knapp enlisted as an MP in 2000. She "is the first leader in this historic division to have led both men and women at every level, from team leader to squad leader, all the way through brigade command sergeant major," Lt. Col. Kari McEwen of the division's public affairs office said in a news release.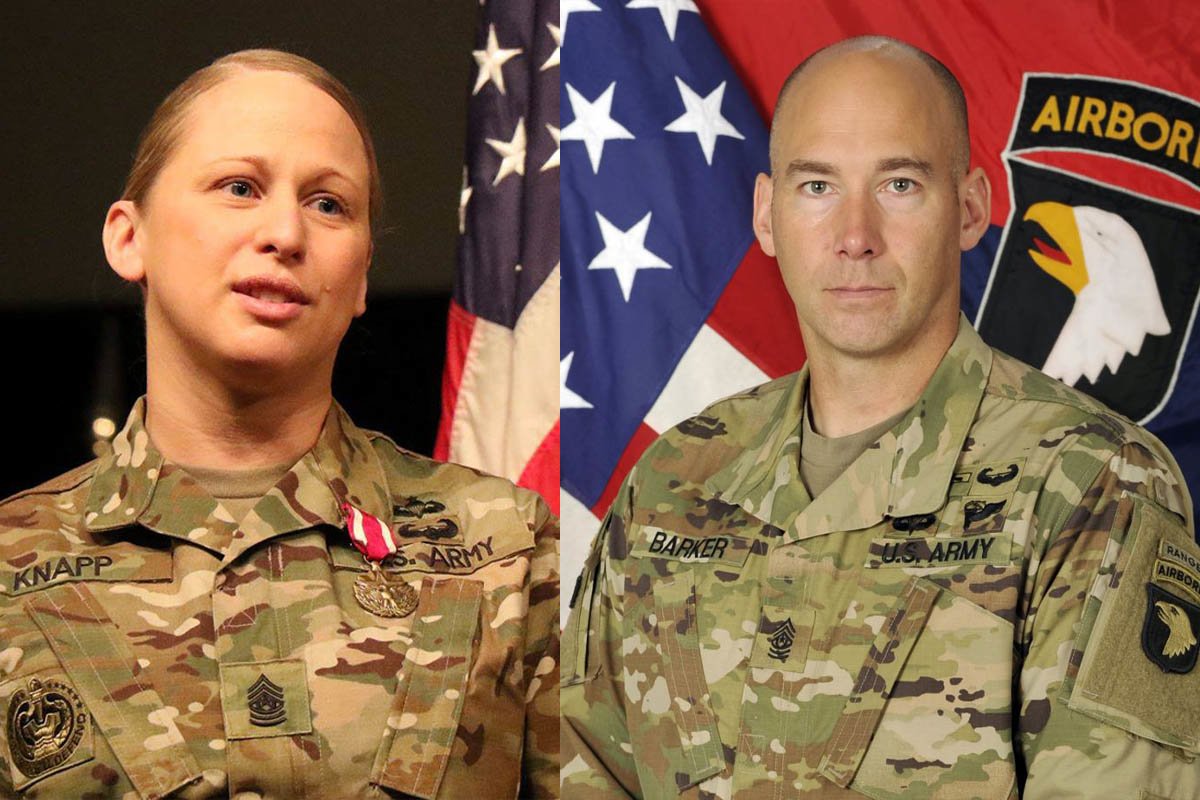 Retired Command Sgt. Maj. Jeff Mellinger, a Ranger known for being one of the last enlisted draftees in the Army and a former command sergeant major of US Army Materiel Command, has particular insight into both the job Knapp will fill and the backlash she may face as both a woman and a noncombat-arms soldier in a position that has never been occupied by either.
"Typically the ones who holler first and loudest are the ones who have no understanding of the process," Mellinger told Coffee or Die Magazine. "They're just offended because a woman got it."
But Mellinger said he thinks that sort of reaction is misguided. "This doesn't have anything to do with being 'woke,'" he said. "This is about right job, right soldier, right time. I have trust in that division commander, that he knew what he was doing when he looked at the slate he was offered and selected the best-qualified candidate."
Mellinger wished Knapp the best of luck. "I hope she does great things because there's a lot riding on that decision," he said. "If she does well, all the people who squawk will find something else to squawk about, but if she fails, they'll all point and say, 'I told you so.' I suspect she understands that pretty well, and she's going to do what she needs to do to be the professional, competent senior NCO that she's already proven herself to be."
Read Next: The Korean American Woman Who Taught The US Navy How To Fight