More than two years after Elijah McClain died in custody, a Colorado grand jury returned a 32-count indictment against two firefighter medics and three police officers, one of whom is no longer an officer.
McClain, 23, died Aug. 30, 2019, six days after a motorist called 911 about a man wearing a ski mask and "acting strangely," according to court documents.
Three Aurora Police officers restrained McClain while the paramedics injected him with ketamine, a powerful sedative.
The unarmed McClain was black. The officers and paramedics who encountered him were white. McClain's death triggered widespread protests over allegations of racial injustice.
Filed Wednesday, Sept. 1, the grand jury indictments level manslaughter and criminally negligent homicide charges (among others) against Aurora Fire Rescue paramedics Jeremy Cooper and Peter Cichuniec, Aurora Police officers Randy Roedema and Nathan Woodyard, and ex-Aurora Police officer Jason Rosenblatt.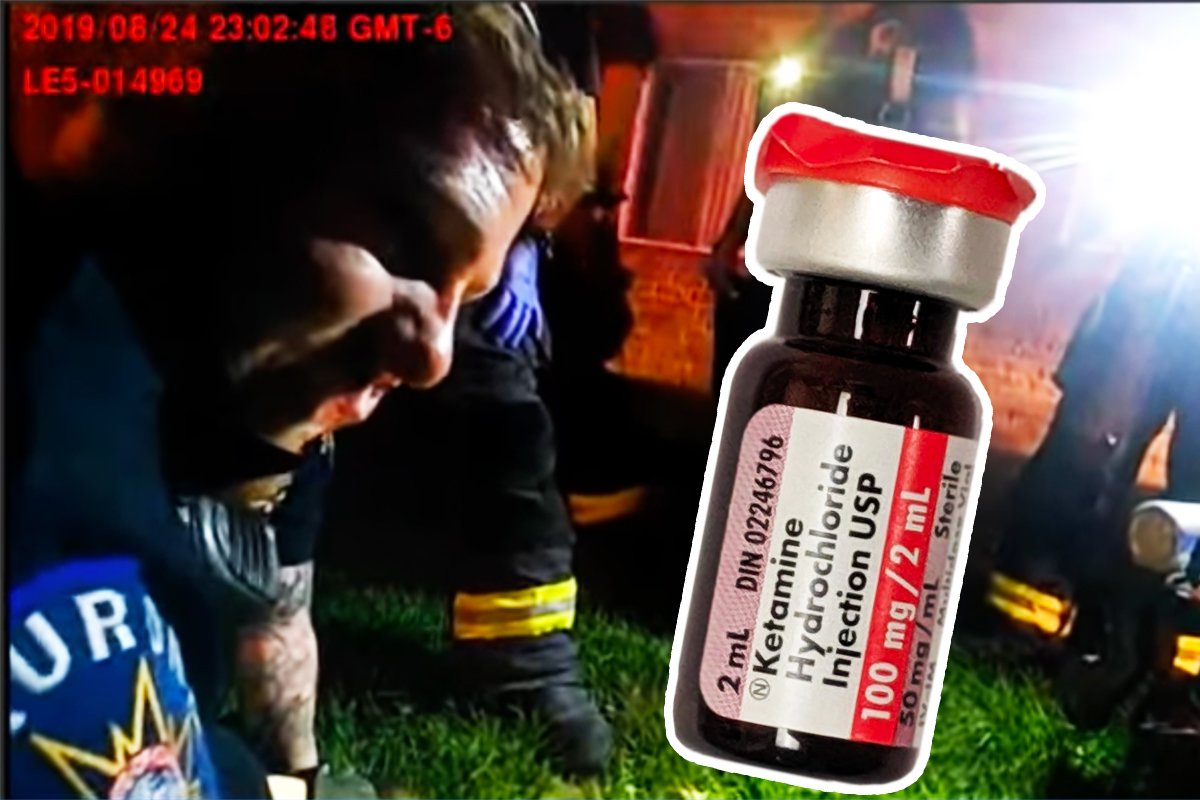 All except Woodyard also face assault charges.
Only the paramedics received assault with deadly weapon charges for their handling of the ketamine.
"After we were appointed to take on this important responsibility, we took it very seriously," Attorney General Phil Weiser said after announcing the indictments. "We have the solemn duty to prosecute this case and recognize that it will be difficult to prosecute — these types of cases always are.
"Our goal is to seek justice for Elijah McClain, for his family and friends, and for our state. In so doing, we advance the rule of law and the commitment that everyone is accountable and equal under the law."
Aurora Firefighters Local 1290 blasted the decision to charge the paramedics. Citing a previous probe that cleared Cooper and Cichuniec of wrongdoing, the union's Wednesday statement insisted the paramedics "properly followed all applicable department policies and procedures in place at the time of the incident."
The Aurora Police Association took to Facebook to mention a similar internal investigation that ruled the officers didn't murder McClain. "Nothing has changed," union leaders wrote. "Our officers did nothing wrong."
The union argued that a preexisting heart condition and exertion from resisting his arrest led to McClain's death.
"The hysterical overreaction to this case has severely damaged the police department. Inevitably, the public are the ones who've paid the price," the statement reads. "This fall, the public has the opportunity to restore sanity to this situation in the City Council elections. They should not take a return to normalcy for granted."
The grand jury indictments paint a much darker picture of what transpired on that summer night in 2019.
McClain, an introvert who was wearing a ski mask, had done nothing unlawful when he exited a convenience store. He toted a plastic shopping bag while listening to music through his earbuds, according to the filing.
But Woodyard deemed the grocery bag "suspicious," the indictment states. A physical struggle ensued between the officers and McClain.
The grocery sack contained cans of iced tea. At one point, however, Roedema allegedly yelled to Rosenblatt that McClain had grabbed Rosenblatt's gun.
Rosenblatt later said he never felt McClain try to take his pistol.
Woodyard then applied a carotid hold on McClain, which left McClain unconscious.
The officers sprawled McClain out on the ground and handcuffed him.
All three officers stayed on top of a splayed McClain "despite pleas that he could not breathe," according to the indictment.
McClain vomited multiple times in his mask, choking on the vomit, according to the charge sheet.
The paramedics arrived on the scene. Two minutes later, without doing a physical examination or talking to McClain, they injected him with a dose of ketamine far larger than what their protocols advised.
Cooper, the medic in charge at the scene, misjudged McClain's size, believing he weighed 200 pounds, though that estimate was 57 pounds too heavy, according to the filing.
The paramedics injected 175 milligrams more ketamine than was needed to sedate McClain, the grand jury determined.
The National Center for Biotechnology Information warns that a ketamine overdose can trigger altered consciousness, shallow breathing, a slow heart rate, and low blood pressure.
Shortly after being loaded into the ambulance, McClain went into cardiac arrest, according to court records.
A lack of oxygen caused brain damage, and he died in hospital six days later.
The grand jury found McClain's physical altercation with police, the aspirated vomit, and the ketamine dose combined to cut off the flow of oxygen to his brain.
The grand jury indictments arrive in the wake of multiple probes into patterns of misconduct within the Aurora Police Department.
In July, Colorado enacted a new law that clamped down on the administration of ketamine. It also bars police from attempting to influence paramedics when they're choosing sedatives.
Colorado also passed laws preventing carotid holds.
Read Next: