Across the US, first responders are responding to natural and manmade disasters. Police have been inundated with rising murder rates, attacks on their precincts, and assault during riots. Emergency Medical Service providers have been subjected to dangerous environments amidst the civil unrest and, in some instances, have been blocked from responding to 911 calls. In addition to fighting massive wildfires along the West Coast, firefighters have been working alongside EMS to provide emergency medical care during natural disasters and civil unrest.
First responders typically work anywhere from eight- to 24-hour shifts, serving and caring for people in often terrible situations. Here's a snapshot of what they've been up against this week:
Minneapolis
The National Guard, Minnesota State Patrol, and neighboring police departments were all called in to support the Minneapolis Police Department Wednesday after looting and rioting broke out downtown. The unrest erupted after MPD officers investigated a homicide in which a man shot and killed another man during a domestic dispute. As officers closed in on the suspected murderer, the man shot himself in the head. Rumors that police had killed the man quickly spread, setting off looting and riots.
MPD Public Information Officer John Elder said in a press conference that the department released a video of the murder suspect shooting himself in the head to quell rumors that MPD had shot the man. Elder said police were attacked with various projectiles, including bricks and fireworks. One MPD officer was hospitalized.
California
California firefighters have been battling wildfires all over the state since early July. CalFire, the official California firefighter website, has recorded more than 1.6 million acres burned, 7,099 fires burning currently, seven casualties, and 2,262 structures damaged or destroyed.
"More than 15,600 firefighters today are battling over two dozen major fires and lightning complexes across California," CalFire said in a press release Thursday. This fire season in California and on the West Coast in general has kept firefighters, police, and EMS in the area busy as they attempt to contain the fires, evacuate thousands of people, and treat injuries.
Seattle
Seattle Police were attacked in the East Precinct around 9 p.m. Monday. A group of rioters inflicted minor damage to the East Precinct before moving to the West Precinct approximately a mile away. Around the same time, three Molotov cocktails were used to set the Police Guild's Office on fire in a separate part of Seattle. The rioters at the West Precinct returned to the East Precinct and used sledge hammers to disable proximity card readers. They used fast-drying concrete in an attempt to seal personnel doors.
Seattle Police Department Public Information Officer Randy Huserik said the attackers then started a fire that burned the east wall of the precinct. Seattle police had to break their way through the doors to put out the fire. They then secured the area around the precinct.
Louisiana
Hurricane Laura made landfall in southern Louisiana Thursday as a category 4 with peak wind gusts of up to 150 mph.
"Downtown Lake Charles, La., took a heavy hit, with widespread destruction from Laura's devastating winds," the Washington Post reported. "Roofs were peeled off, buildings were destroyed, and lampposts were tossed into the streets. An industrial plant that makes chlorine-based products nearby was on fire, sending caustic smoke throughout the area and leading to a shelter-in-place order."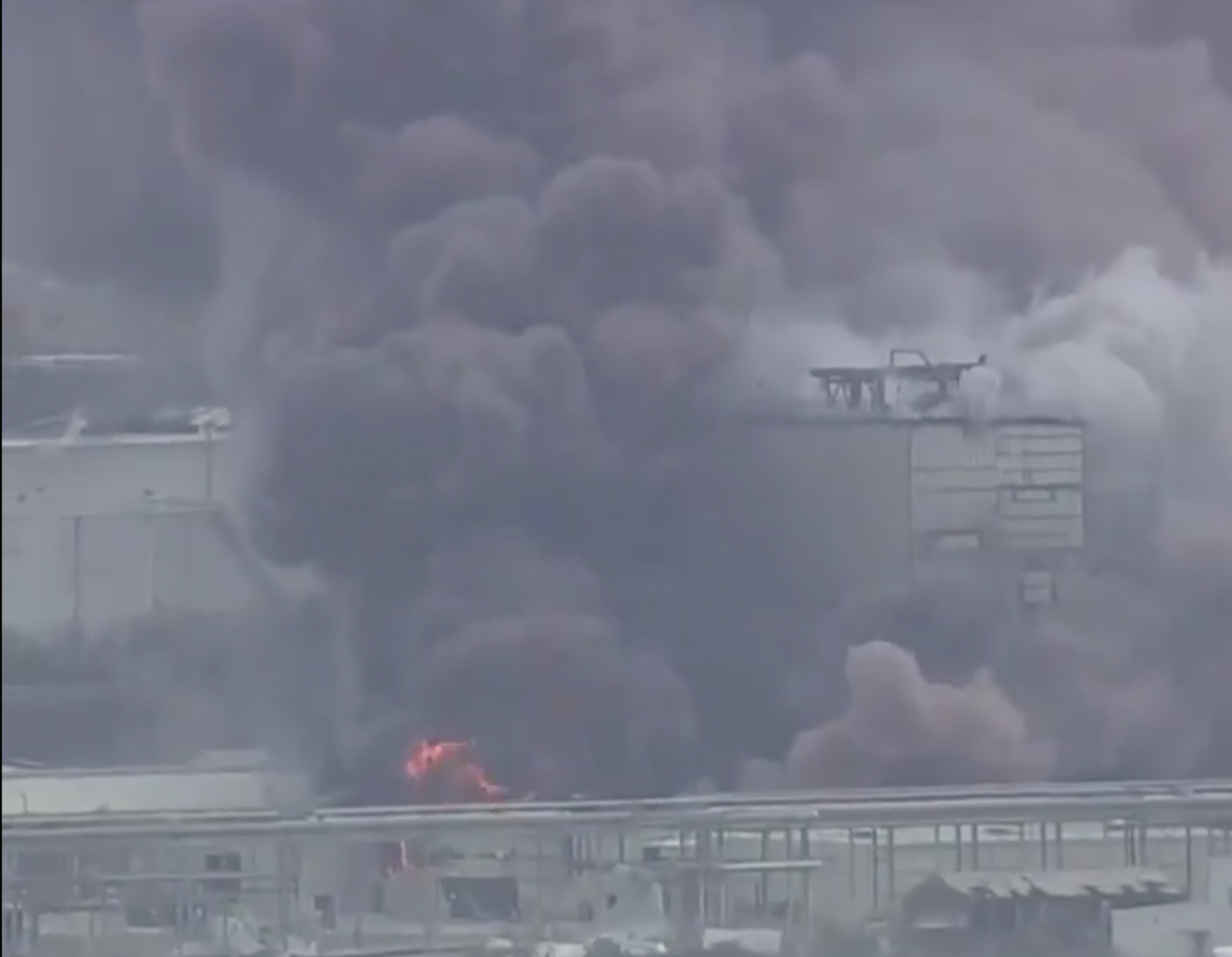 After the hurricane moved inland, it caused a fire at a BioLab chlorine lab, sending billowing clouds of chlorine gas into the air. Louisiana State Police helped technicians control the leak as firefighters attempted to control the blaze.