On July 9, a female National Guard soldier became the first woman to graduate from U.S. Army Special Forces training since Capt. Katie Wilder did so in 1980, earning the coveted Green Beret. The woman, whose identity the Army is withholding for personnel security purposes, joins more than a dozen women who have completed elite schools that were only available to men until the Pentagon opened all combat jobs, including special operations positions, to women in 2016.
Coffee or Die spoke with several men who served in special operations units alongside women in combat to get their thoughts on the historic event.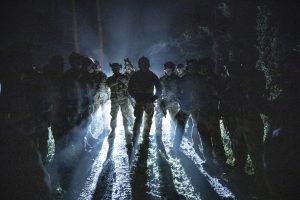 Retired Army Master Sergeant Jariko Denman served with the 75th Ranger Regiment for 16 years.
"In Afghanistan, women in Cultural Support Teams (CSTs) attached to us and other special operations forces, including Green Berets and [U.S. Navy] SEALs. CSTs were enablers, just like explosive ordnance disposal techs or others whose specialties we needed to support our missions.
"On my last four deployments as a task force senior enlisted advisor, we had CSTs with us, so I've been in firefights with women, chasing down bad guys alongside them. There was never a case in my experience of women weighing us down. I can't say that for every other enabler who attached to us. Women coming into that job realized they were going into that hyperkinetic environment, and they brought their 'A' game. They knew they could not be a weak link, so they came in shape, and they were very successful.
"For any leader building a team, we know the team isn't as strong if everybody looks and thinks the same. You want a diversity of skills and backgrounds because that diversity reflects your needs. High-performing individuals who have vastly different life experiences are an asset in SOF.
"As long as we maintain the same SOF qualification standards for everyone, I think women in SOF are just as capable as men, and I'm glad to see more women joining our ranks and getting the same special designations men have always had the opportunity to attain."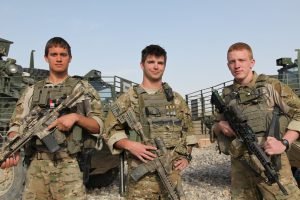 Luke Ryan served as an Army Ranger and team leader with 3rd Battalion, 75th Ranger Regiment.
"I was on the mission where Captain Jenny Moreno was killed in action in October 2013. She was a nurse by trade but was attached to my Ranger platoon as a Cultural Support Team (CST) member. When she saw that several of my Ranger buddies had been seriously wounded, she moved to help them without regard for her own safety. She was killed in the process. That kind of selfless bravery is something I will never forget. I hold her in the same high regard as I hold my Ranger brethren who were killed doing the same thing.
"Women have already been fighting in special operations components for years. That part isn't new. They were attached to our unit for my four deployments, and I will never doubt the ability of a woman to be courageous and effective on the battlefield. Moreno didn't have a Ranger scroll, but in my opinion, she earned one. If I see her in the next life, I'll give her mine.
"As far as integrating into traditional special operations units, I've seen the courage of women in SOF tested on the battlefield, and I'm in full support of it. As long as standards are maintained, allowing women in SOF will be a non-issue."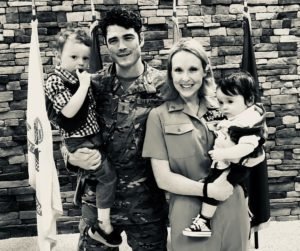 Retired Chief Warrant Officer 3 Joe Kent served as a Ranger and Special Forces operator. His wife, Senior Chief Petty Officer Shannon Kent, was killed while serving on a special operations task force in the fight against ISIS in 2019
.
"My wife trained as an Arabic linguist and signals intelligence collector. In Iraq, special operations forces relied heavily on intelligence professionals who had to work with local Iraqis to develop informants and gather intelligence for our missions. Iraqi women often had intelligence we needed, and women like Shannon stepped up to provide a capability that none of us had. Her contributions gave us a more complete picture of whatever situation we were heading into, which was invaluable.
"As years went on, Shannon gained more and more trust in the SOF community, and her performance in special operations opened doors for other intelligence professionals to try out for special operations forces.
"Anyone who has served alongside women in special operations should know it was just a matter of time before a woman would wear the Green Beret and Special Forces long tab.
"As Americans, our country has decided we're going to have this all-volunteer force, so we get the military that shows up and volunteers to go fight. Plenty of women have fought and died, and to say they can't go be combat arms or special operators is wrong. My wife was good enough to die alongside SEALs and operators on her fifth deployment but not have the same opportunity to prove herself in SOF qualification courses? That's ridiculous.
"I'm very glad the ban on women serving in combat arms and special operations was lifted, and my hat's off to the woman who completed Special Forces qualification."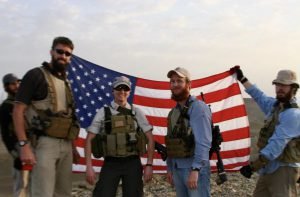 Rob Garnett served as a Navy SEAL for almost 23 years.
"In Baghdad in 2003, I was waiting with an Iraqi Interpreter at one of the entrances to the Green Zone to escort an Iraqi National inside. As vehicles moved through the 's curves' of the base access point, we heard the guards start shouting 'Stop!' at a small car approaching the gate. When the vehicle didn't stop, the soldier standing next to me began firing at the approaching vehicle, and I began to fire as well. The vehicle slowly came to a stop after the driver was killed. As the soldiers moved to inspect the vehicle, they found the trunk was full of 155 rounds made into an IED.
"When I walked over to the soldier who had first engaged the vehicle to say 'great job,' I realized this person was not a soldier but an airman, as well as a female. I remember joking with her and saying, 'No females in combat, right?' She just smiled and said, 'Fuck off.' She told me she didn't plan on letting anyone inside that wasn't supposed to be there.
"From my perspective, we aren't getting female commandos in SOF now; we are getting MORE commandos. We can engage with more of the population when we include females in SOF operations, and I feel like most folks wouldn't be as concerned about someone's gender but more about a new team member's performance.
"I would guess the soldier who completed SF training doesn't want to be known as the first female SF soldier; she just wants to be a commando like everyone else."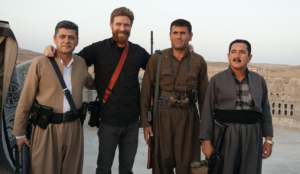 Nolan Peterson is a former Air Force special operations pilot who served with the 34th Special Operations Squadron.
"On my first deployment to Afghanistan, I served alongside a woman pilot whose impact I'll never forget. On a long night mission, orbiting above a Taliban compound, helping good guys kill bad guys, I was pretty stressed and anxious. My greatest fear was I'd screw up somehow and get Americans hurt, or worse.
"They measure a pilot's worth in hours flown because experience matters most. And, lucky for me, I was copilot to a woman who had years of combat experience. She had actually been one of my instructor pilots and played a big role in training me, and I was able to do my job that night in spite of the nervousness — thanks in no small part to the steady leadership and proficient skills of my pilot. It's easy to do your job well when you've got a good example to follow.
"As we left station and started flying back to Bagram, we could see meteors streaking overhead through our night-vision goggles. Then the sun began to peak over the Hindu Kush.
"'Pretty cool, isn't it?' I remember her saying. Then, as if granted permission, I suddenly stopped being so afraid of screwing up and took a moment to appreciate that, yes, this was, in fact, pretty damn cool. Then she told me I'd done well that night and had turned out to be a fine pilot. She was confident I'd go on and make her proud. Since she'd played a key role in training me, my performance was a reflection on her too. That small compliment she gave me was worth more than any medal.
"More than anything, on that debut deployment I'd wanted to prove myself to the people who'd mattered most — that's to say, the people who'd been to war before me. And that pilot had been to war a lot. Hell, she'd spent most of the best years of her life either in war zones or training for them. She was a warrior, a professional, a mentor, and a damn good pilot. And getting her stamp of approval was one of my proudest moments.
"So when it comes to the recent news of a woman graduating the Special Forces Qualification Course, I think it's long overdue. Women have been serving in combat and in special operations forces for years. They volunteer for the same risks, assume the same responsibilities and have had to uphold the same standards as their male counterparts. Once the bullets are flying, all that matters is that you're good at your job. And without a doubt, to make it through the Green Beret selection process, that woman has clearly proven herself to be among the best of the best."
Disclosure: Nolan Peterson is a senior staff writer for Coffee or Die; Luke Ryan is an associate editor, and Jariko Denman is a contributing writer.