Earlier this year, we paid a visit to Cafe Virtuoso in San Diego, California, for a midafternoon coffee lesson on the art of the Japanese-style iced pour over.
Once our class was complete, we set out to find a manual pour over brewing set to practice our technique with at home.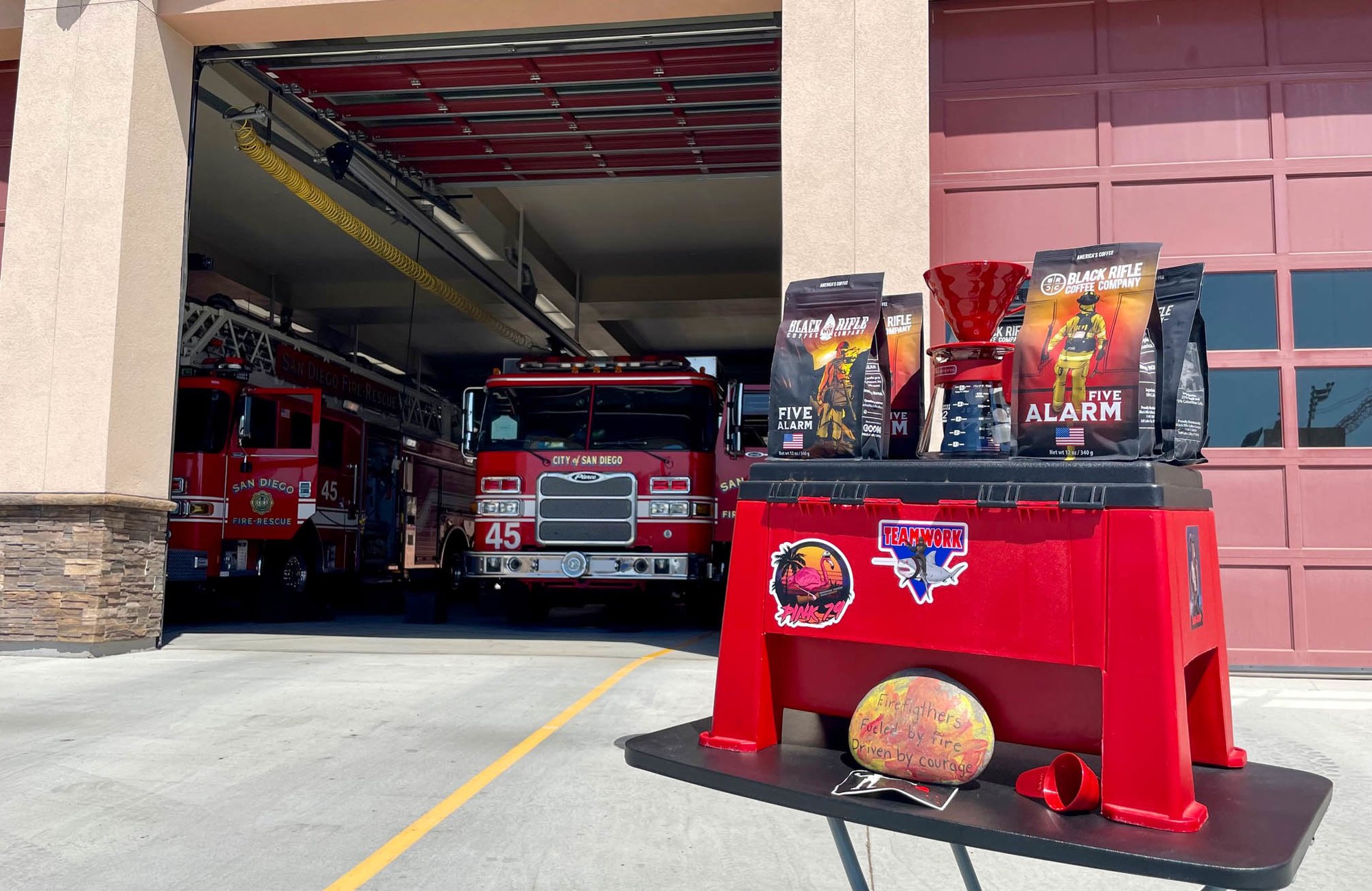 After a bit of online research, we decided on the budget-friendly Hario V60 pour over coffee starter set, which has everything necessary to brew hot and cold beverages. The package includes a V60 plastic coffee dripper, a coffee server, a convenient plastic coffee scoop, and 40 V60 paper filters.
The V60 dripper has a set of raised grooves spiraling down the inside of the cone. The purpose of the grooves is to hold the bed of grounds away from the walls, allowing for airflow along the sides. This helps increase water flow along the edges, leading to a fast drawdown and a more balanced extraction.
We tested the device's effectiveness for brewing both hot and cold coffee drinks. Because the dripper is made of plastic rather than ceramic, we were initially concerned with how well the dripper would regulate heat. But after a slight adjustment to our water temperature, the plastic dripper produced consistently clear flavors and aromas from each specialty coffee we sampled.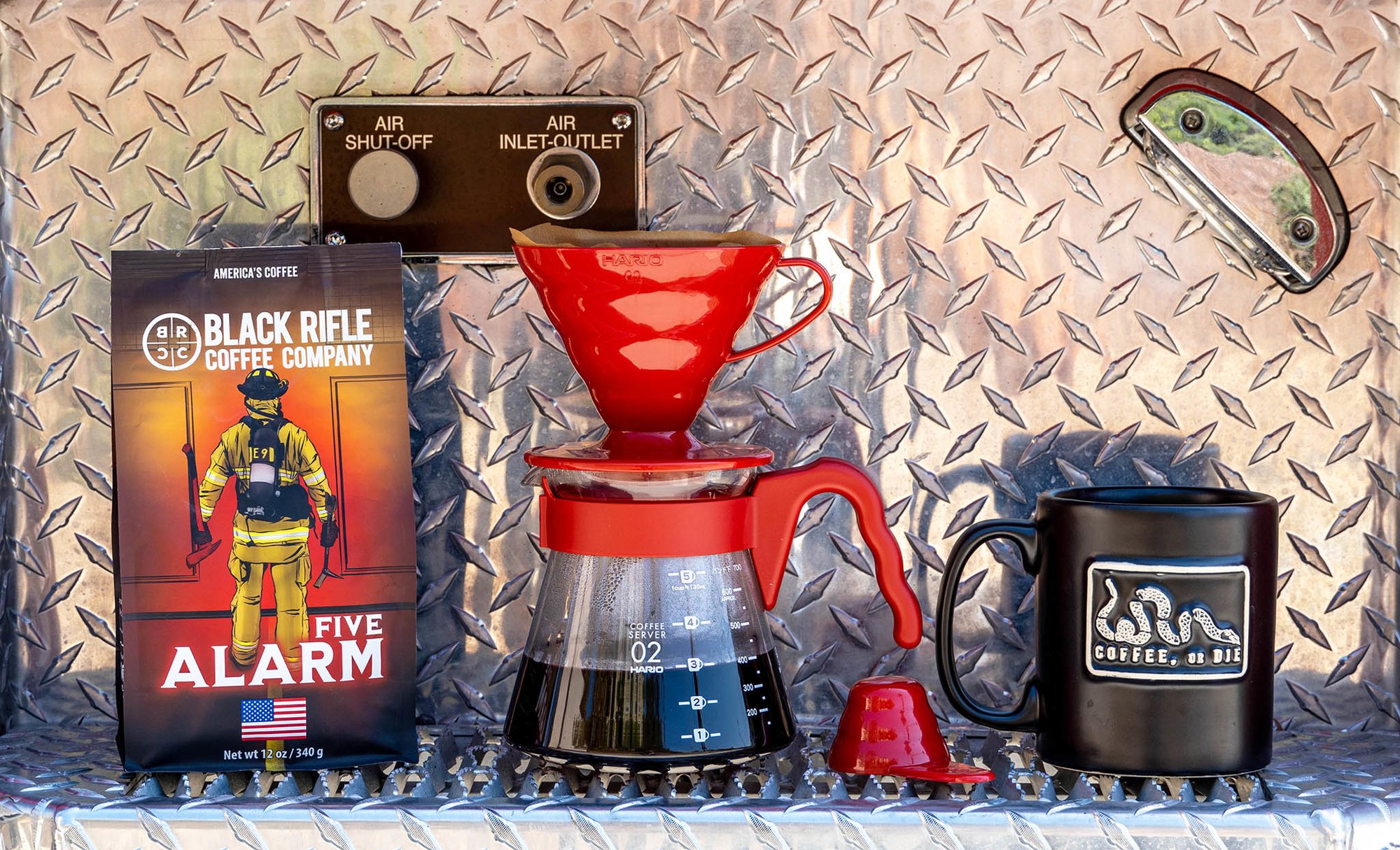 Our coffee for this brew session was Black Rifle Coffee Company's Five Alarm roast. This medium, full-bodied roast features smoky aromas and notes of dark chocolate, molasses, and cherry. The newly designed bag also pays tribute to wildland firefighters.
Our Hario V60 Pour Over Set Recipe
We started with a 1-to-15 coffee-to-water ratio. We ended up with 25 grams of coffee to 375 grams of water.


Bring roughly 500 grams of water to just below a boil — about 209 degrees Fahrenheit.


Weigh out 25 grams of freshly roasted coffee beans and grind them on a medium setting.


Place your Hario V60 on top of the vessel and put it all on the scale.


Insert a paper filter and rinse it with hot water. Empty the water from the vessel.


Add the 25 grams of ground coffee to the V60 cone. Zero out the scale.


Start the timer and begin pouring 75 grams of water directly onto the ground coffee.


Pause to let the coffee bloom for 30 seconds.


Gradually pour the remaining water in circular motions until a total of 375 grams has been added. The whole brewing process should take two and a half to three minutes.


Remove the V60 dripper from the coffee server.


Pour it into your favorite coffee mug, and enjoy.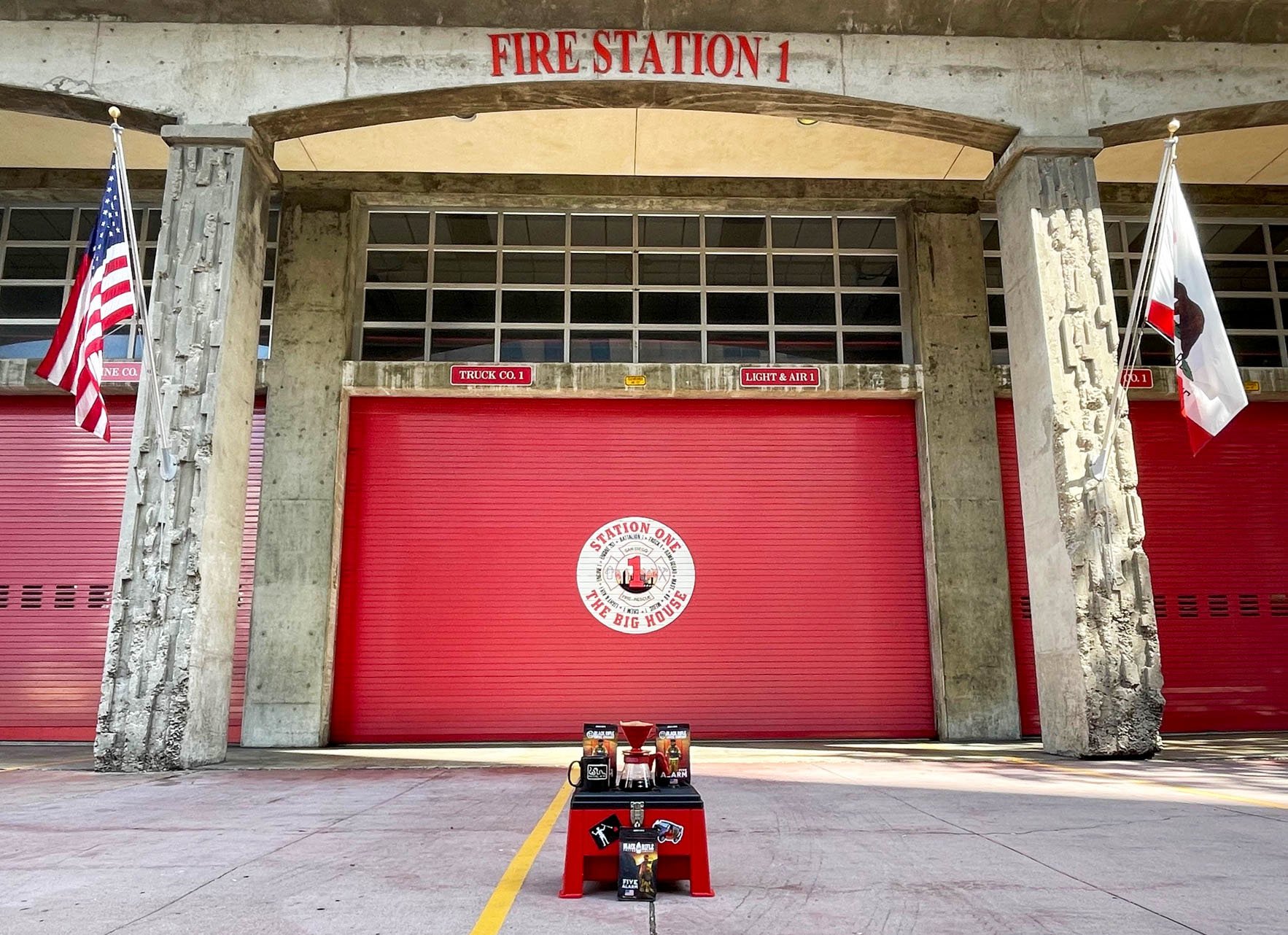 We enjoy using this single-serve V60 brew technique because it's easy to make micro-adjustments to find your ideal grind size for proper extraction. The only change we made when using the plastic V60 dripper instead of the ceramic was adding a few degrees to our hot water temperature.
After one brew cycle, we also ditched the supplied coffee server and placed the V60 directly onto our favorite coffee mug during the brewing process. The 375 grams of water was enough for a full cup of coffee. Of course, if we were making multiple cups of coffee in one sitting, the coffee server would be a convenient addition to the set.
As a single-serve option, the Hario V60 is quickly becoming one of our favorite specialty coffee brewing methods.
Read Next: