Two crashes — one in a helicopter and the other a car collision — killed a pair of law enforcement officers in Florida and California.
The two officers joined 49 other law enforcement personnel killed in the line of duty nationwide so far in 2022, according to the Officer Down Memorial Page.
Despite the recent tragedies, police line-of-duty deaths have plummeted 47% compared to the same time last year.
James Michael McWhorter
Florida Office of Agricultural Law Enforcement Cpl. James McWhorter died in a Feb. 12 car accident just south of the Georgia state line.
The 31-year-old father of four was engaged to be married.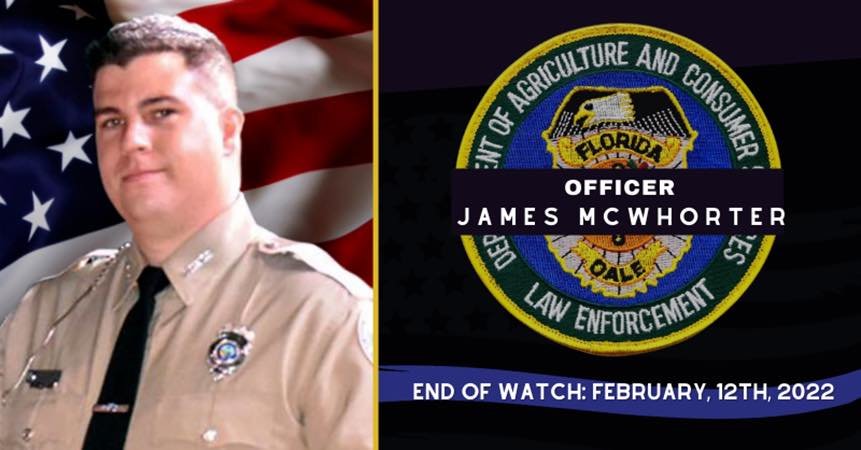 Authorities said McWhorter collided with a pickup truck while crossing Interstate 95 near Yulee, Florida. Crash details remain limited while investigators probe the deadly incident, but officials said McWhorter was driving from the northbound inspection station to the southbound building on the other side of the highway when the collision occurred.
During Saturday's funeral service at the First Baptist Church of Middleburg, Florida Office of Agricultural Law Enforcement Col. James Wiggins lauded McWhorter as an exemplary officer, beloved by co-workers. He posthumously promoted McWhorter to corporal.
"He was a friend," said Wiggins. "He was a brother. He was always smiling and happy, especially when he talked about his family."
Wiggins said McWhorter became the fifth Florida Office of Agricultural Law Enforcement to die while on duty. Burial at Jacksonville Memory Gardens followed McWhorter's funeral service.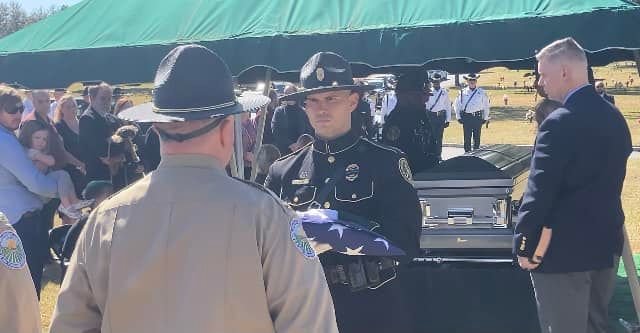 Brittney Osborne told Coffee or Die Magazine that McWhorter, her fiancé, loved his law enforcement career and likened his fellow Bravo Shift officers to family.
"That's, like, the tightest shift they have, as far as them just being real close," Osborne said.
McWhorter maxed out his 112 additional hours of overtime during each 28-day rotating schedule, she said. They used the extra money to buy their new home and plan their wedding.
"He would come home from 14 hours away from the house and jump right into dad mode," she said.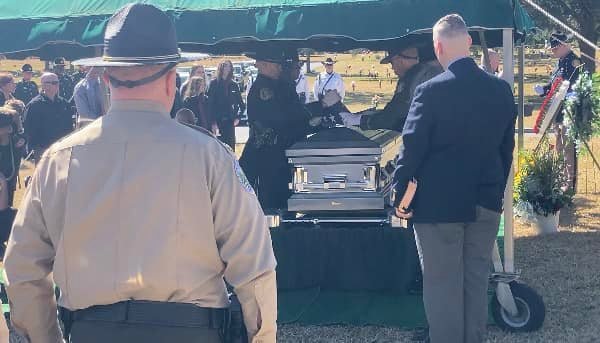 She said McWhorter dreamed of working with wildlife, especially alligators. They enjoyed taking the children to visit a local alligator farm, although McWhorter seemed to enjoy the trips the most.
"They could just see it in his eyes, that if he could just get past the partitions, then he would be in there, and he'd be, you know, loving it," Osborne said.
Osbourne said McWhorter believed strongly in reaching out to the community, including the annual Shop with a Cop event, when law enforcement officers pair up with impoverished Nassau County children for holiday shopping excursions. He put his name on every open slot because he never wanted any child to miss out on it.
"It wasn't that he liked to do hard things," she said. "He liked to do things that mattered."
James McWhorter was born on Aug. 17, 1990, to Mark and Angela McWhorter. He's survived by his fiancée; parents; children, Jason, Jackson, Juliet, and Juno; and his siblings, Jacob Everton, Mark Memmo, Angie Murray, Tiffany Desjardins, and Joseph McWhorter.
Nicholas Vella
Huntington Beach Police Officer Nicholas Vella, 44, suffered fatal injuries after his helicopter crashed around 6:30 p.m. on Saturday off the coast of California.
Investigators continue to probe the cause of the crash, which occurred five minutes after Vella, a pilot, and his unnamed 50-year-old partner responded in the HB-1 helicopter to a priority call to assist the Newport Beach Police Department with a "fight in progress," according to a prepared statement released by the Huntington Beach Police Department.
Both beach bystanders and nearby first responders splashed into the water to rescue Vella and his partner from the wreckage. Both officers were transported to local hospitals.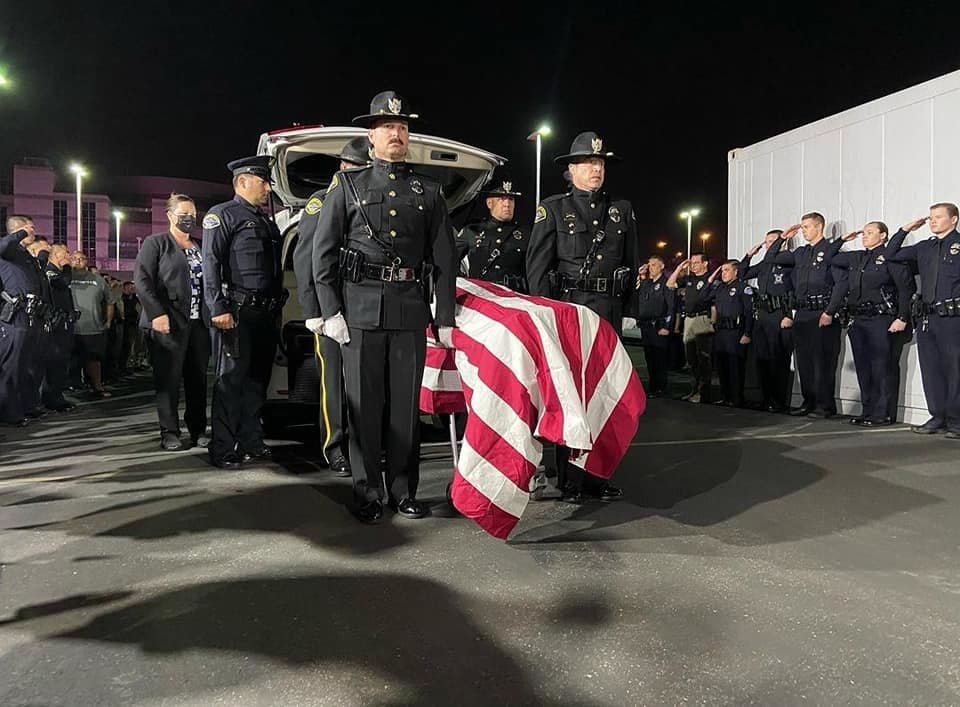 Vella's partner was discharged from the hospital on Sunday. Vella, a 14-year veteran of the department, died from his injuries.
He leaves behind a wife and a daughter. The Peace Officers Research Association of California is seeking to raise $100,000 to support his family.
The National Transportation Safety Board has classified the crash of the 1998 McDonnell Douglas 500N helicopter as an accident. Both the NTSB and the Major Accident Reconstruction Team of the Orange County Sheriff's Department are probing the incident.
"There are no words that can express this loss adequately," Huntington Beach Police Chief Eric Parra said in a prepared statement. "We are deeply grieving for Officer Vella's family; and as a police department, we grieve as well."
Read Next: Same Day, Different Coasts: Heart Attacks Kill 2 Firefighters