A child sex predator sting concluded Sunday in Florida with the arrest of 17 suspects, including multiple Disney employees, military veterans, and even a registered nurse.
The Polk County Sheriff's Office partnered with several local law enforcement agencies to carry out Operation Child Protector, which launched July 27. Polk County is located between Tampa and Orlando.
"[Child predators] traveled from as far away as Clewiston, Florida, one even came from Los Angeles. He was in the Orlando area, decided that he'd stop in and engage a 13- and 14-year-old child in sex," Sheriff Grady Judd said when announcing the results of the sting during a Tuesday press conference. "But much to their chagrin, instead of meeting with children, young children, they were met by law enforcement officers from the police departments as well as the sheriff's office who were online undercover posing as children."
Three of the 17 arrested claimed to be Disney employees at the time of their arrest. Kenneth Javier Aquino, 26, was arrested at an undercover location where police claim he thought he was meeting a 13-year-old girl right after getting done with work at Disney. He had previously sent explicit videos of himself doing sexual acts to the undercover agents, according to police. The PCSO said Aquino was wearing a Disney polo shirt, swimming trunks, and Crocs when he arrived at the sting location. He allegedly told arresting officers he is a "lifeguard at Animal Kingdom Lodge," which is located within the Walt Disney World complex in Orlando, and claimed to be a US Navy veteran.
Jonathan McGrew, 34, and Savannah Lawrence, 29, claimed to be custodians at Hollywood Studios, part of the same Disney complex, authorities said. McGrew allegedly communicated with and requested sex from two different undercover detectives who posed as 13- and 14-year-old girls. Both McGrew and Lawrence were arrested after taking an Uber to the undercover location thinking they were going to have a threesome with a 13-year-old girl, authorities said. Prior to their arrest, McGrew allegedly told the undercover agent their fantasy was to play out a stepdad, stepmom, stepdaughter, or even a teacher and student type of sexual role play.
Coffee or Die Magazine reached out to Disney to verify all three suspects' employment at Walt Disney World but did not hear back by the time of publication.
Jeremiah Davis, 27, was arrested after communicating with an undercover agent posing as a 14-year-old girl, according to PCSO officials. Davis allegedly told detectives he is an Army veteran and employed as a garbage truck driver by the city of Clewiston, Florida, PCSO said.
For a full list of the 17 people arrested, follow the link to PCSO's press release.
Judd gave explicit details about many of the people who were arrested, unable to contain his disgust throughout the press conference.
"These are nasty, nasty, nasty people, and […] obviously we can't even use the words that they used," Judd said at the press conference. "We obviously can't show you the pictures and the video clips that they sent to what they thought were 13-year-old little girls and little boys."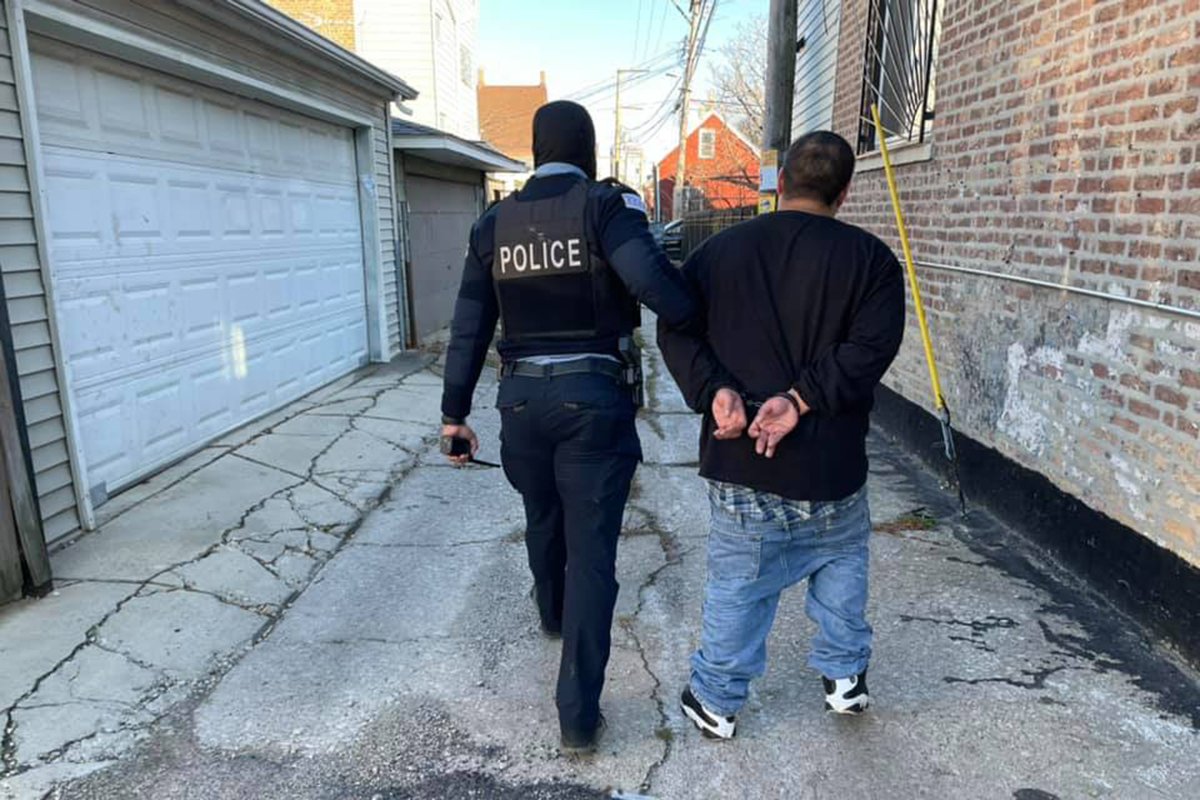 He alleged one suspected predator knew full well they were HIV positive when they arrived expecting to have sex with a minor.
Judd said he believes many of the people officers arrested aren't first-time offenders but may have repeatedly committed this type of crime before being caught.
Kara Smith of DeliverFund, a nonprofit dedicated to fighting human trafficking, provided Coffee or Die a statement about child predators and some of the behaviors she has seen in her work. Smith said child predators arrested during these types of operations are typically repeat offenders.
"We can confirm during operations like this, all across the country, that the predators are not first-time offenders. […] This isn't the first time they are doing this, it's just the first time they are being caught," Smith wrote. "These predators routinely are found to be in possession of [child sexual abuse material] and other digital evidence that they have been making 'dates' with minors for a longer period of time. Except the previous interactions are with real children that are being sold by human traffickers."
Read Next: