A Florida veteran who faked blindness to bilk taxpayers out of hundreds of thousands of dollars is going to prison for the next 27 months.
In Tampa on Thursday, June 2, US District Judge Charlene Edwards Honeywell also sentenced US Navy vet Barry Wayne Hoover, 51, to repay $429,568.09 in restitution. She gave him until July 1 to surrender to federal authorities.
In a prepared statement released Friday, Special Agent in Charge David Spilker of the Department of Veterans Affairs' Office of Inspector General's Southeast Field Office said Hoover's sentence sent a "clear message that veterans who defraud the VA by exaggerating their disabilities will be held accountable."
On Dec. 3, 2021, a federal jury found Hoover guilty of stealing public money and giving false statements to VA officials. Calling Hoover a "scapegoat" targeted by federal investigators, defense attorney Grady C. Irvin Jr. vowed to appeal both the verdict and the veteran's punishment.
"It's just a very sad day for veterans across the country," he said.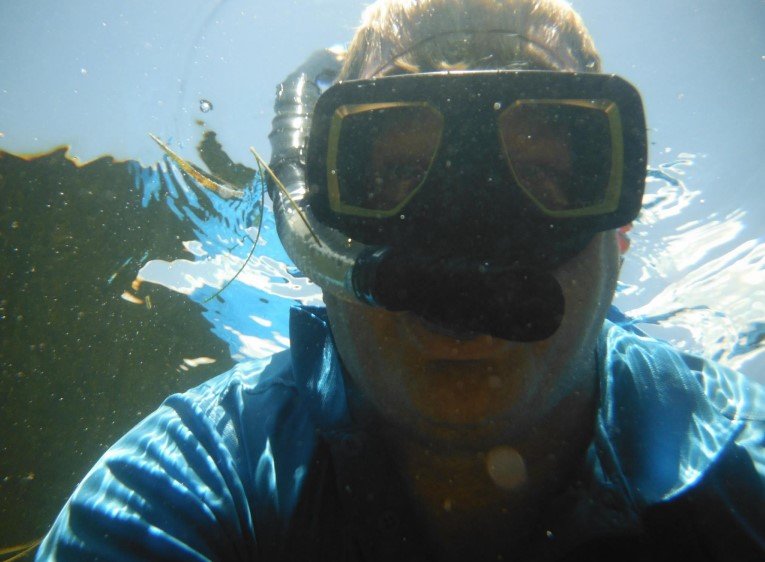 There's no dispute that Hoover was medically discharged from the Navy with retinitis pigmentosa, a rare degenerative optical malady, and he received a 20% disability rating by the VA in 1997.
The VA's beef with Hoover stems from a 2010 appointment in which he claimed his condition had worsened to the point that he couldn't drive, perform household chores, shop, and enjoy sports and recreation. The agency hiked his rating to 70% disabled in 2010 and, two years later, raised it to 100% because he claimed he couldn't work because of the blindness.
In 2017, however, the VA received a tip that Hoover was exaggerating his blindness and a probe kicked off, complete with surveillance cameras and long searches through Hoover's social media accounts.
The VA compiled hundreds of images and videos showing Hoover driving automobiles and a three-wheeled all-terrain vehicle; performing outdoor chores with a ladder and chainsaw; shopping at Home Depot and Lowe's home improvement stores; hunting deer and turkey; snorkeling in the sea for scallops; and enjoying a string of tropical vacations at the taxpayer's expense.
He was indicted on Jan. 30, 2020.
On Nov. 27, 2020, Dr. Naima Jacobs-El, chief of ophthalmology at the James A. Haley Veterans' Hospital, reviewed the VA's file on Hoover and wrote that his "visual field defects are not consistent with the highly functional activities he was captured doing on video footage and still photos."
Irvin told Coffee or Die Magazine that Jacobs-El got it wrong, part of a pattern of bad medical opinions involving Hoover that dated back to his departure from the military.
"There were never any medical examinations which support the denial of Mr. Hoover's benefits," Irvin said, adding that he obtained a separate test from a local university that showed extensive deterioration of electrical activity in Hoover's eyes.
In their motions, federal prosecutors countered by saying there's no objective test to gauge peripheral vision and the exam involving electrical activity in Hoover's eyes wasn't connected to his condition. They stand by the expert opinions of VA's physicians.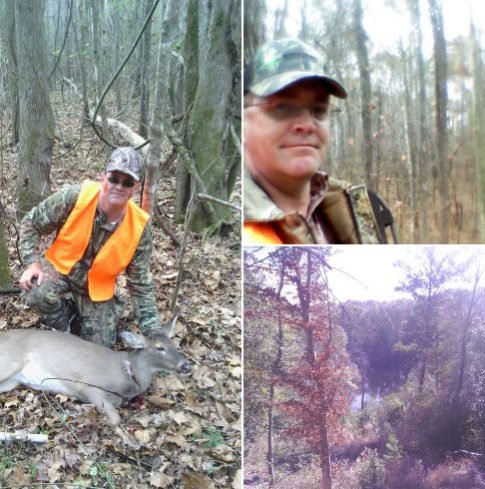 Insisting Hoover is "blind," Irvin urged the judge to sentence him to probation. Terming his blindness claim "patently false," Assistant US Attorney Suzanne Huyler asked the judge to send Hoover to a federal penitentiary for at least 27 months.
She pointed to the harm Hoover did to his fellow veterans in 2010, when they were facing a backlog of 740,948 compensation and pension entitlement claims at VA.
"The defendant's repeated applications — based on false and fraudulent representations regarding his visual limitations — added to the backlog, potentially making deserving veterans wait longer to receive benefits to which they were entitled," Huyler wrote.
Irvin disagreed, saying, "The system isn't backlogged because of Barry Hoover. It's backlogged because of VA."
The judge sided with the prosecutor.
Read Next: Florida Veteran Cheated VA by Using Cane and Diaper as Props, Lied About Combat PTSD