Authorities are praising the quick thinking of a patient, medical professionals, and a hospital security guard for stopping what they fear could've been a catastrophic mass shooting by a Florida woman.
Emergency dispatchers received a call at 2:16 a.m. on Wednesday, June 22, from an HCA Florida Blake Hospital employee reporting a woman underneath a blanket loading a handgun taken from her purse.
Bradenton Police Capt. Brian Thiers told Coffee or Die Magazine that a fellow patient alerted relatives to leave the waiting room and then flagged down a hospital worker, who contacted hospital security while another staffer dialed 911.
"They truly jumped on it as they're trained. They fell back on their emergency protocol," Thiers said.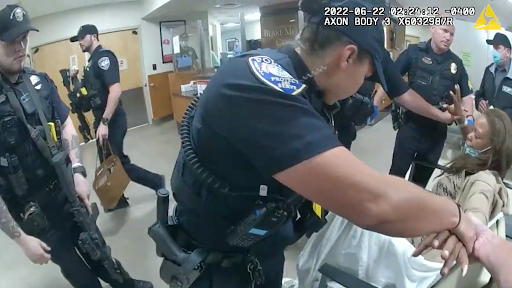 While one emergency dispatcher took the hospital's call, another radioed units to rush to the waiting room.
"We had units coming from every corner of our city that were able to get there within minutes," Thiers said.
The first of the 13 responding officers rushed into the hospital four minutes after receiving the dispatch, but by then the unnamed security guard had already convinced the 37-year-old Sarasota suspect, Jamekeyra Ulisa Leverett-Chapman, to surrender her firearm.
By 2:24 a.m., police had her in custody, department spokesperson Meredith Frameli told Coffee or Die.
Officers seized a Smith & Wesson M&P Bodyguard 380 pistol with an attached laser sight, plus a drum-style magazine loaded with 33 rounds, another magazine with seven rounds, and a third magazine with five rounds. They also discovered a dozen loose rounds rattling around Leverett-Chapman's purse.
Cameras mounted on police body armor captured Leverett-Chapman telling officers she was a patient and wasn't feeling well. She remains in the Manatee County Jail on a $26,500 bond after being charged with carrying an unlicensed firearm and introducing a firearm into a hospital that provides mental health services.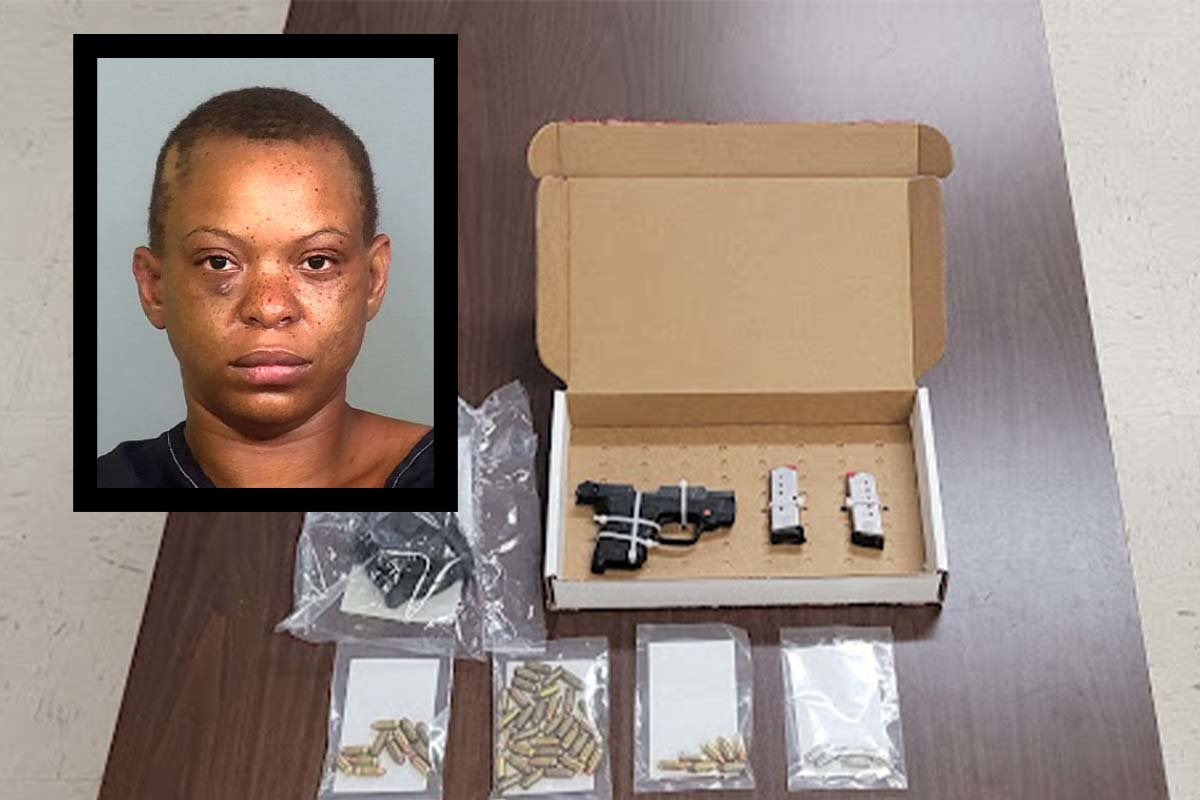 Leverett-Chapman also faces a Tuesday Risk Protection hearing before Manatee County Circuit Court Judge Diana Moreland. In 2018, Florida lawmakers passed the Marjory Stoneman Douglas High School Public Safety Act to help prevent mass shootings. The law is designed to enhance public safety by restricting firearm and ammunition possession by a person who poses a danger to herself or others.
Leverett-Chapman's attorney did not immediately return a Coffee or Die call seeking comment. Leverett-Chapman's long rap sheet includes arrests for a string of minor violations dating back to 2006, including resisting arrest without violence, criminal mischief, petty larceny, unlawful operation of radios and sound devices, and 13 traffic citations.
Thiers told Coffee or Die that detectives continue to probe the case. He said he didn't know what the armed patient's plan was, but "we were able to stop whatever could've happened."
"First responders and criminal justice people across the country preach this: 'You see something, you say something,'" Thiers added.
Read Next: Max Federal Sentence for Career Convict Who Shot at Lawman