The missing pieces of body camera footage from the May in-custody death of George Floyd in Minneapolis were released Monday by the Daily Mail with the leaked video embedded in the article. The footage shows an anxious and distraught Floyd as Minneapolis police officers attempted to arrest him.
Coffee or Die spoke with Adam Bercovici, a 30-year LAPD veteran, about the leaked footage and how it reflects on law enforcement.
Bercovici started his law enforcement career in patrol and worked his way up through various special tactics units, retiring as a lieutenant. He spent 16 months working in internal affairs with the LAPD, handling high-level cases involving everything from domestic assaults to excessive use of force. After retiring from law enforcement, he started working as an expert witness for both plaintiff and defense cases in regard to law enforcement use of force, crowd control, tactics, and best practices.
The first factor that stood out to Bercovici in the leaked footage was the complete lack of compassionate policing. He believes that unless someone is actively trying to kill you, "there's a certain expectation in professional policing that we act compassionately toward people and listen to what's going on." Bercovici went on to say that regardless of the drugs in Floyd's system or his prior crime record, he wasn't actively trying to kill the officers arresting him.
Bercovici said it was unclear from what he saw in the body cam footage what caused Officer Thomas Lane to draw his pistol within the first minute of interacting with Floyd. Bercovici pointed out a couple of factors: Is there a potential friendly fire risk due to the other officers all around the vehicle? Does the situation warrant lethal force?
"We need to teach guys that sometimes when you produce your gun and introduce it into a situation it becomes more of a problem than it will help," Bercovici said. "Floyd was clearly panicking. He was clearly excited, and the officers weren't paying attention to that. All the signals were there that maybe they needed to slow down."
He described how Floyd was visibly tense and speculated that it could have been due to previous bad experiences with law enforcement, that he may have recognized Chauvin, that he was under the influence of drugs, or any other number of possibilities.
Bercovici said he feels that the officers involved in the incident had an obvious lack of compassion and failed to read the signals of mental and physical distress that Floyd was displaying. He believes it was apparent Floyd was amping himself up and that the officers didn't recognize this nor did they properly deescalate the situation.
"If someone's saying 'I'm claustrophobic,' you've got to listen to those things," he said. Bercovici added that he believes law enforcement officers have a duty to recognize tense situations and that it's just easier to talk someone down than resort to physical intervention. He noted that the signs Floyd displayed should have signaled to the officers the need to slow down and deescalate because there was no immediate threat and therefore no need to rush.
Bercovici recalled a 911 call he responded to early in his career that was comparable to the Floyd call. He had an older and more experienced partner with him as they responded to an extremely aggressive biker who was fired up and trying to fight. The man had a felony warrant and was ready to fight his way away from a jail sentence.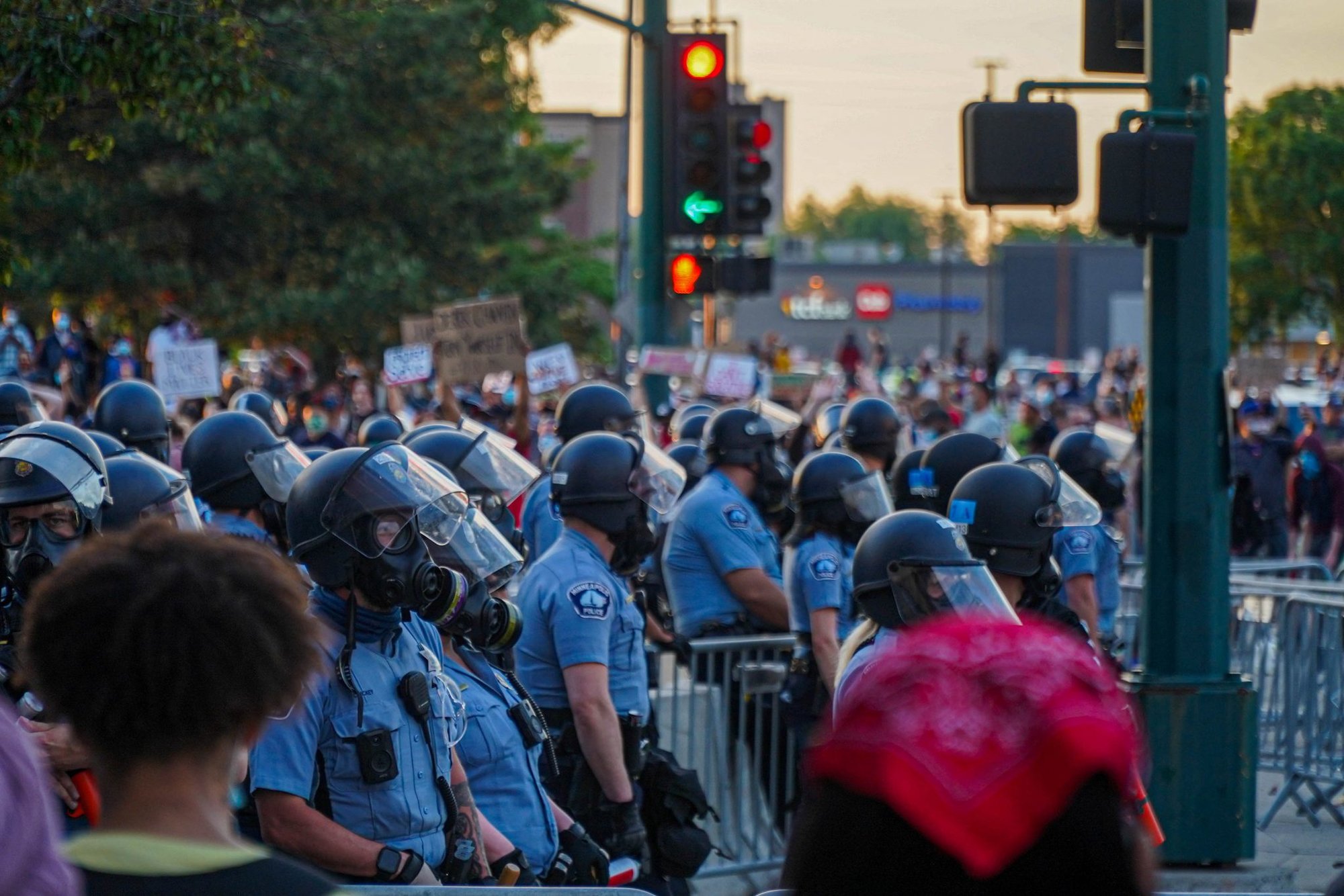 Bercovici being a young officer fresh out of playing college football was ready to physically intervene when his partner put out his hand and told him to calm down. His partner talked with the suspect extensively, and eventually the biker put his hands behind his back willingly and they took him in to jail without a full-on fight.
After booking the man into jail, his partner and training officer pointed out that Bercovici looked like he was ready to go to town on the suspect, to which Bercovici readily admitted. His training officer then told him that "it's a lot easier to talk somebody into jail" than it is to fight someone into it.
Bercovici said that police are usually not called because something good happened — it's typically when someone is in trouble. He believes people have a natural aversion to police officers because they are used to a police presence when there's trouble. He feels that it is up to police officers to recognize that people may have had bad interactions with law enforcement in the past or that they are naturally afraid of them, and the officers need to respond to that with compassion and tactful decision making.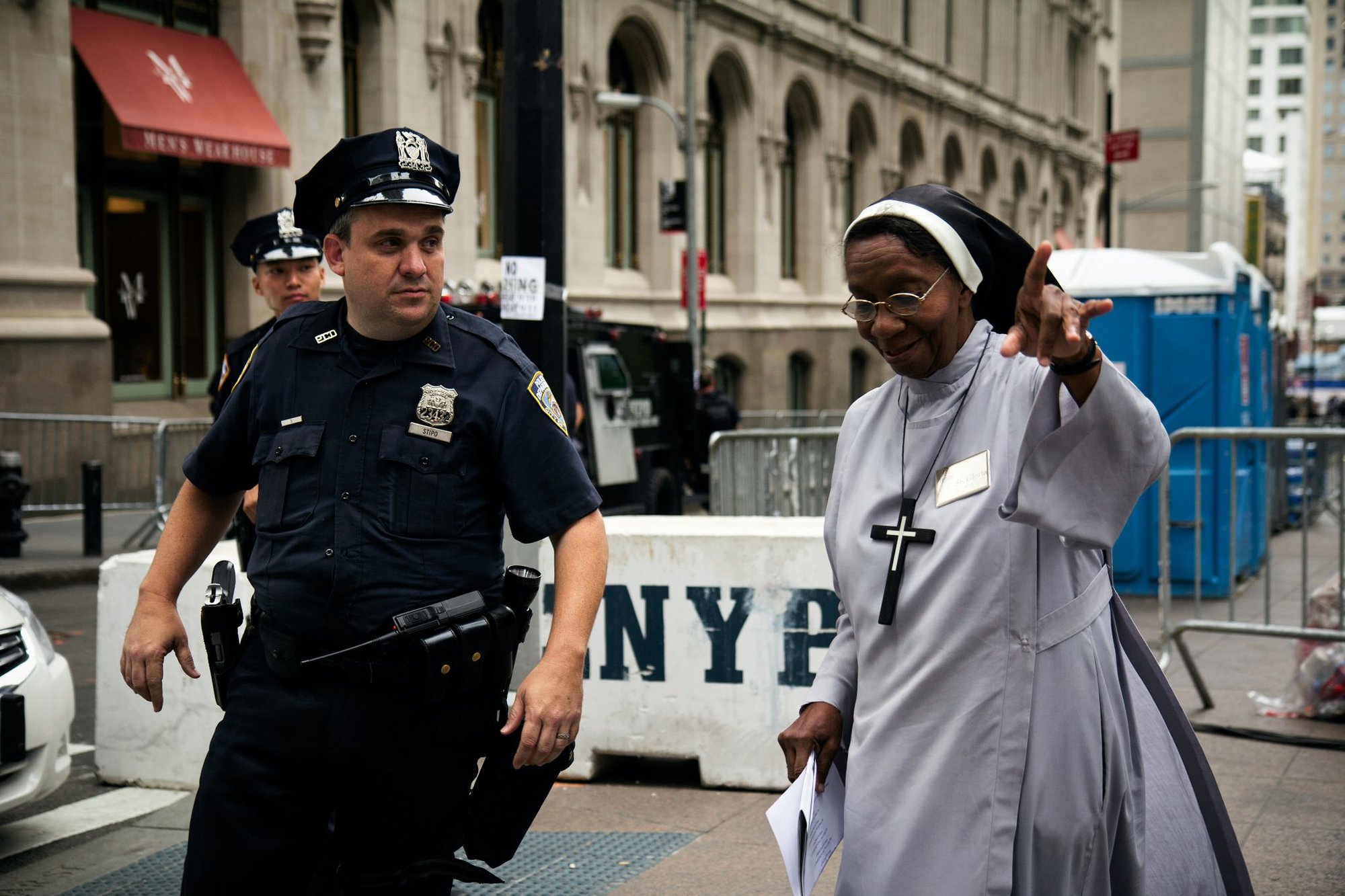 Bercovici thinks there's a cultural problem in law enforcement today. He pointed out that "resisting" appears to be a common theme when it comes to use of force, and the definition of resisting isn't black and white. "Here's the thing about resisting arrest — it happens, definitely happens, but it's overused as a statute sometimes," he said.
Bercovici continued by explaining that at one point during his time with LAPD, resisting arrest became so prevalent that they weren't even filing the charges anymore. "This is an unpopular thing to say, but it was almost like the excuse to kick the crap out of somebody," he said.
Bercovici has seen the same language used by law enforcement during trials throughout the US involving excessive force. He cited common examples of "I was in fear of my life," "he was resisting," or "he was making furtive movement and turned toward me" that were said in defense of officers' actions.
"The problem is, if you look at it objectively, from a legal standpoint, you say that often enough, it loses its meaning," Bercovici said.
People get tense from being handcuffed for a variety of reasons, but Bercovici believes that isn't a reason for law enforcement officers to immediately jump to man-handling a suspect. He said that officers need to consider everything going on: "It's not good guys and bad guys always — it's complex. It's really complex."
"Your default should not be to knock somebody on the ground and put a knee on their neck," Bercovici said, "but it should be to talk them into a set of handcuffs and use everything possible in your verbal repertoire, your experience, to get them to cooperate."
---
Editor's note: The original version of this article indicated that Officer Derek Chauvin was the officer who initially drew his weapon on George Floyd in the leaked body camera footage. With the release of the official video, it is clear that the first officer to make contact with Floyd was Officer Thomas Lane. This article has been updated to reflect the correct information.