George Floyd never showed any signs of life after paramedics arrived on scene, despite a full suite of advanced resuscitation treatments, two paramedics testified Thursday at the trial of former Minneapolis police officer Derek Chauvin. In a race to save his life, the paramedics, Seth Bravinder and Derek Smith, made the urgent decision to "load and go" with Floyd, a standard if uncommon decision by ambulance crews to skip typical assessment procedures in favor of rushing a critical patient to hospital care.
From 2015 to 2020, I worked as a paramedic in Minneapolis. I often ran into Bravinder and Smith between calls — I worked for a hospital while they worked for Hennepin County, but we crossed paths in ERs all over the city. Their decision to make Floyd a "load and go" tells me a lot about the stress of the scene that day and also about Floyd's condition.
In their testimony, the medics said that by the time they delivered Floyd to the hospital, they had tried at least four advanced lifesaving interventions: They "shocked" Floyd with a defibrillator trying to restart his heart, they administered — or "pushed" — two different cardiac drugs, and they attached devices to him that could both breathe for him and pump his heart.
Nothing worked, they said.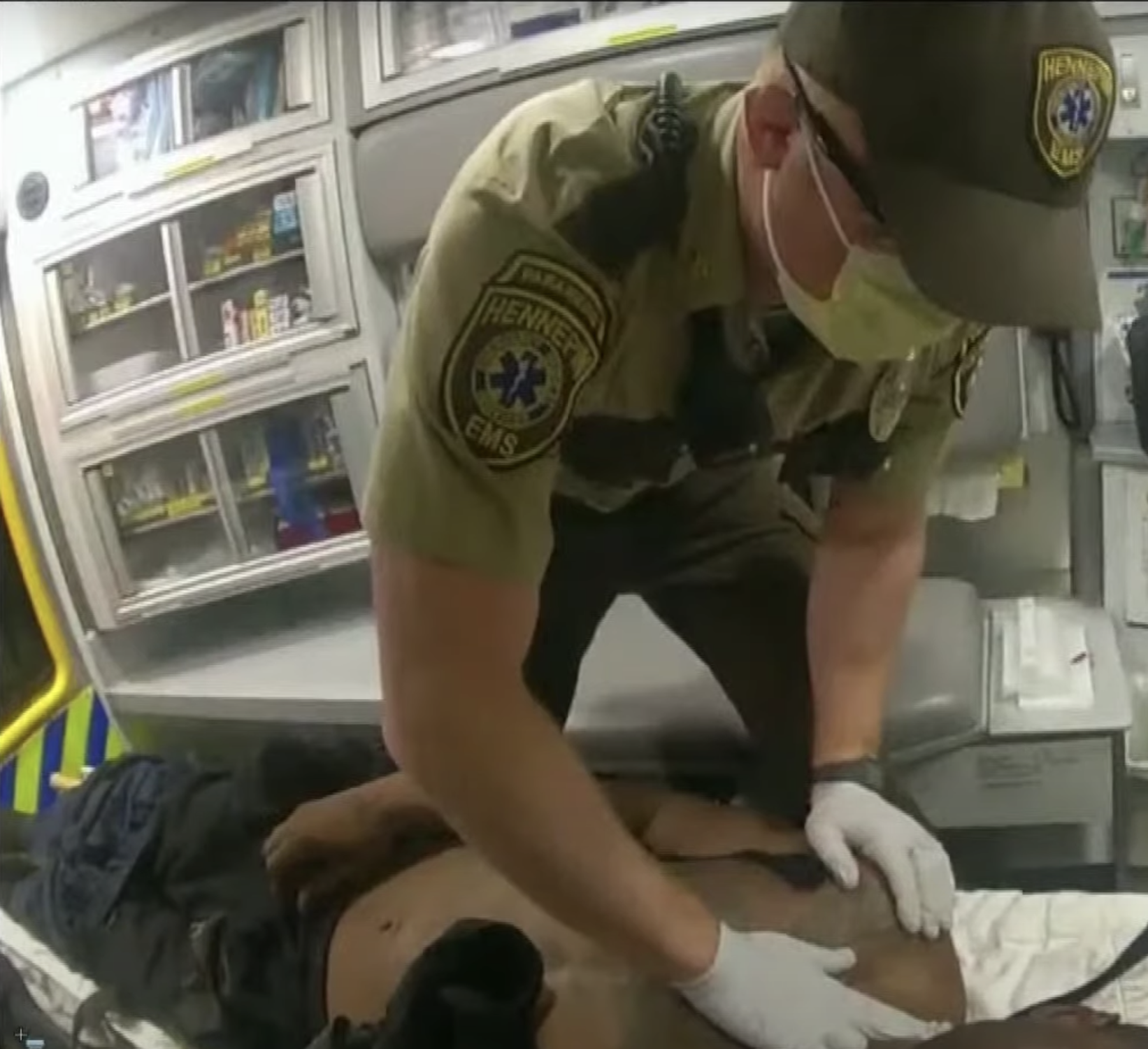 The first alarming piece of information from the medics' testimony was how the call reached them. It was bad news from the start.
Most calls reach medics as "Code 2" or "Code 3." Code 2 is a standard call for someone who is sick or hurt, and ambulances respond with no lights or sirens, obeying standard driving laws. Code 3 is an emergency with someone at or near critical condition; the lights come on, the sirens are full blast, and you are rolling as fast as you can under the rules of an emergency vehicle.
Bravinder and Smith said the Floyd call came in as a Code 2. Since it was dispatched from the police, both probably assumed a suspect was in custody and their role would be cursory, assessing a suspect before they were taken to jail. Bravinder testified that the call was upgraded from Code 2 to Code 3 about a minute and a half later.
I've been there when a call upgrades from a Code 2 to a Code 3 while you're on the way. Especially if the call is from police, you immediately assume you are headed toward a legitimate emergency.
Smith checked for a pulse on Floyd's carotid artery, just below his jaw. When he felt none, he said, he immediately suspected Floyd was in cardiac arrest.
Once on scene, both testified, they immediately saw three Minneapolis police officers crowded around a suspect on the ground. Both said they assumed a struggle was still ongoing and were surprised when they realized that Floyd was still being held down while he was visibly unconscious.
This is another key point for the medics: Even as Chauvin was holding Floyd down, Smith testified — and video confirmed — that Smith checked for a pulse on Floyd's carotid artery, just below his jaw. When he felt none, he said, he immediately suspected Floyd was in cardiac arrest. Bravinder explained that is "the term we use for anybody who is not responsive, not breathing, and doesn't have a pulse."
Now the pressure is really on in a case like this.
It's important to know that paramedics are almost never allowed to declare a patient as dead, short of obvious and irrefutable signs, such as clearly unsurvivable injuries or the beginning of rigor mortis. But short of those situations, a paramedic is legally obligated to treat a patient as if he can be resuscitated.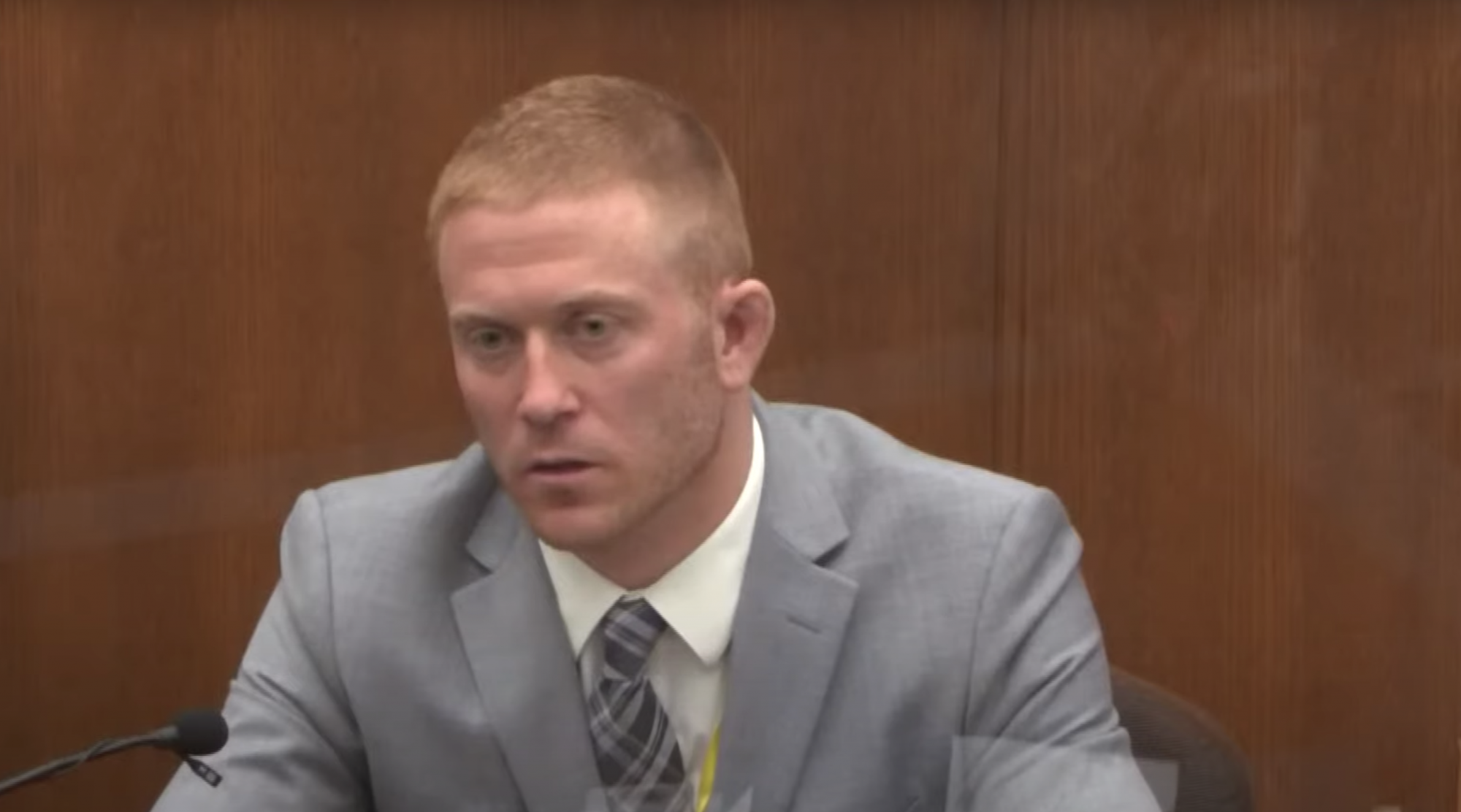 And for the next 15 minutes or so, Bravinder and Smith did all they could for Floyd.
The two immediately decided to make Floyd a "load and go," which is emergency medical services' shorthand for rapidly transporting a critical patient to the hospital, either treating them as they drive or relocating to where they have a more stable environment to perform medical interventions to stabilize a critical patient.
A "load and go" is a rare but well-established EMS procedure to save precious time. On an average call, even when it involves very sick or injured patients, medics will typically perform several minutes of medical assessment on a patient before loading up.
But that wasn't going to happen on the scene of the Floyd arrest. Bravinder said there was "a crowd of people who appeared very upset. We wanted to get away from that. Running [treatment for] a cardiac arrest takes a lot of mental power and focus. It can be taxing, so we want to do that in an optimum environment."
As shown on a video played in court, medics and police officers rolled a clearly unresponsive Floyd onto a stretcher and, within seconds, loaded him into the ambulance. Things were moving so fast that Smith had one of the police officers ride in the ambulance to begin the chest compressions of CPR.
A "load and go" is not how paramedics prefer to work. As Smith said on the stand Thursday, "There's a lot to be done in a little bit of time, and I'm only human."
As Bravinder explained in his testimony, EMS medicine requires bulky bags and machines, delicate IVs, complicated monitoring equipment, and aggressive airway management. All of those are a huge pain to work on in a moving ambulance without assistance.
On slower calls, Bravinder said, medics usually split tasks or even use the help of police and firefighters who might be on scene to get their gear set up and treatment started before moving the patient into the ambulance.
But even as they hurried to move Floyd, the medics made one more important decision: They kept their heads enough to go somewhere quiet and regroup.
From the scene, the crew drove several blocks to a nearby grocery store parking lot. There, Bravinder joined Smith in the back to begin at least four procedures: Bag-Valve-Mask breathing (which involves a football-shaped device that a medic squeezes to breathe for a patient), IV access, use of a defibrillator, and CPR delivered by a Lucas device. Through the IV line, they pushed epinephrine and sodium bicarbonate, both front-line cardiac drugs that are the standard protocol for cardiac arrest.
At no time, both medics testified, did they detect a pulse.
Read Next: