One thing the firearms industry has in spades is choices. A quick visit to a local gun store can leave a new shooter feeling overwhelmed with all the available options. And advertisements touting every gun as the best one out there offer little assistance.
As an instructor, I am often approached for advice on gun purchases, especially in regard to defensive handguns. While there are many factors to consider, I generally lean toward mid-size, 9mm, striker-fired pistols. FN America recently added a model to that category with the 509 Midsize.
The FN 509 was born out of the U.S. Army's Modular Handgun System competition. Several companies submitted models to compete for the contract, with a customized version of SIG Sauer's P320 being selected and designated the M17. While FN did not win the contract, they still turned the 509 into a commercial winner. Fresh on the heels of the full-size version, FN has released a slightly smaller variation to compete in the mid-size gun market.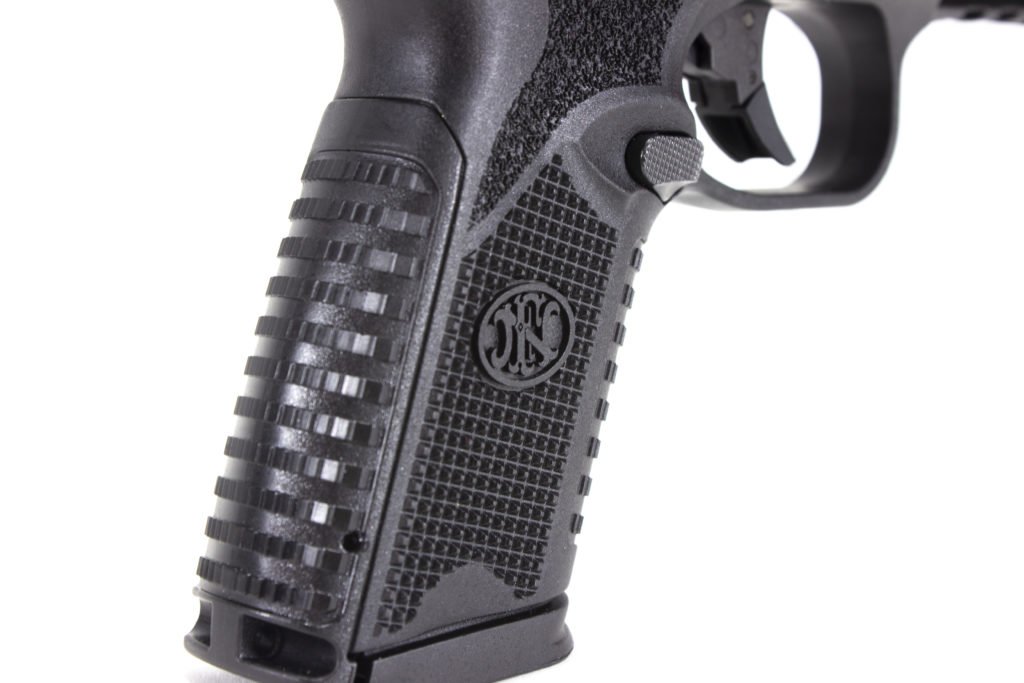 As previously noted, this size and style of gun is at the top of my list, so I was eager to get my hands on the 509 Midsize. My first impression was positive. FN has been making serious firearms for a long time and it shows in this model. The fit and finish are nice, and it fits my hands well. While not as smooth as my current everyday carry (EDC), the 509 Midsize does not have any harsh points.
The ergonomics of the gun are solid, and it was obviously designed for serious shooters. The texture on the grip looks like a hodgepodge of design arguments but actually feels pretty good and offers a secure purchase. The base of the magwell has bevels cut into it to help extract an uncooperative magazine, which is a welcome feature.
The pistol also comes with an interchangeable backstrap, allowing end users to shrink the grip. I have smaller hands and opted to swap in the smaller, flatter backstrap. The new backstrap definitely improved my grip, but it was not a simple task. It took significant digging around on my workbench to find a punch long enough to remove the pin on the backstrap.
The 509 Midsize features an elongated and textured magazine release button. It sits in a well-designed "pocket" for ease of use. Even with smaller hands, the button was easy to access. Another nice feature is that the gun is set up with ambidextrous controls right out of the box. Some companies offer the option of changing things around, but FN includes a mag release and a slide stop/release lever on both sides of the gun. Lefties will appreciate this, as will those who train shooting both strong side and support side.
The trigger is a traditional curve design, but it has a noticeably flatter face. The goal of this design is to minimize finger movement and allow for a cleaner press to the rear. The trigger press and reset were decent with a press weight around 6 pounds. The reset was a little lengthy, but it was consistent and provided tactile feedback.
The slide of the 509 Midsize has a good balance when it comes to grip surface. The front and rear serrations are deep enough to allow for good control without being sharp. Racking the slide on the 509 Midsize is an easy task as well — FN included a lighter spring than is used in the standard 509.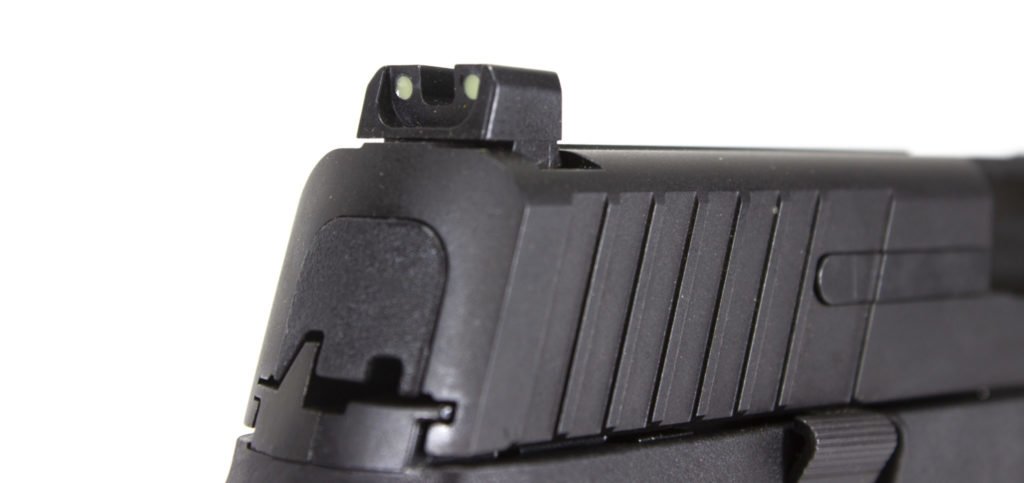 A point I appreciate is the inclusion of a flat-backed rear sight, which means users can rack the slide on objects — such as a countertop or belt — should the need arise to run the gun one-handed. The barrel on this pistol is serious business as well. It is a cold-hammer-forged stainless steel model that features a recessed target crown, as well as a polished chamber and feed ramp.
On the range, the gun performed as expected. I ran a variety of ammunition through it, including Hornady 115-grain FTX Critical Defense, Federal 124-grain HST jacketed hollowpoints (JHP), and Federal 115-grain Syntec. At a quick fighting pace, I was able to easily shoot a 2.5-inch group with all of the ammo. The sights were easy to acquire, and the reset on the trigger eliminated any guessing. While some guns have a favorite ammo, the 509 Midsize defied that cliché by running everything equally. Following the range, I carried the 509 Midsize in my regular rig and found it to be comfortable and as easy to conceal as my regular EDC.
It's apparent by its feel and performance that the 509 Midsize comes from a military testing and design process. It has a solid, indestructible feel and would be a solid choice for people looking for that one bomb-proof pistol. The pistol ships with two 15-round magazines. While the 509 Midsize can accept FN's higher capacity mags, users need to ensure that they have the sleeves provided by FN on those mags. Without the sleeves, magazines can be overinserted and possibly damage the gun.
FN has a solid reputation, and their new offering in the mid-size pistol market lives up to it. Modifying their successful full-size 509 was a wise move — the combination of a 4-inch slide and barrel with a mid-size frame retains full-sized pistol performance in an easily concealed package. If you are able to give one a spin, take it.