After a 13-year-old was killed by a police officer in Chicago last weekend following a chaotic foot chase, Mayor Lori Lightfoot discussed the issue of police giving chase to suspects in a press conference Thursday.
"Dangerous for [police officers], dangerous for the person they are pursuing, but also dangerous for those in the community," Lightfoot said. She said police need to develop a chase policy that will "strike the right balance" when it comes to when and why police officers run after suspects. She said she did not want criminals to think that they can just run to escape the police, nor should police feel they cannot act to keep the public safe. But, she said, "no one should die as a result of a foot chase."
The Chicago Police Department recently released body-camera video and security camera footage of the fatal police shooting of 13-year-old Adam Toledo last weekend. Though Toledo held a gun during the chase, he appeared to drop it and try to surrender when a police officer — who had sprinted to catch him — shot him.
Some activists have called for foot chases to be banned in the aftermath of Toledo's death, though Lightfoot did not appear eager to go down that road on Thursday.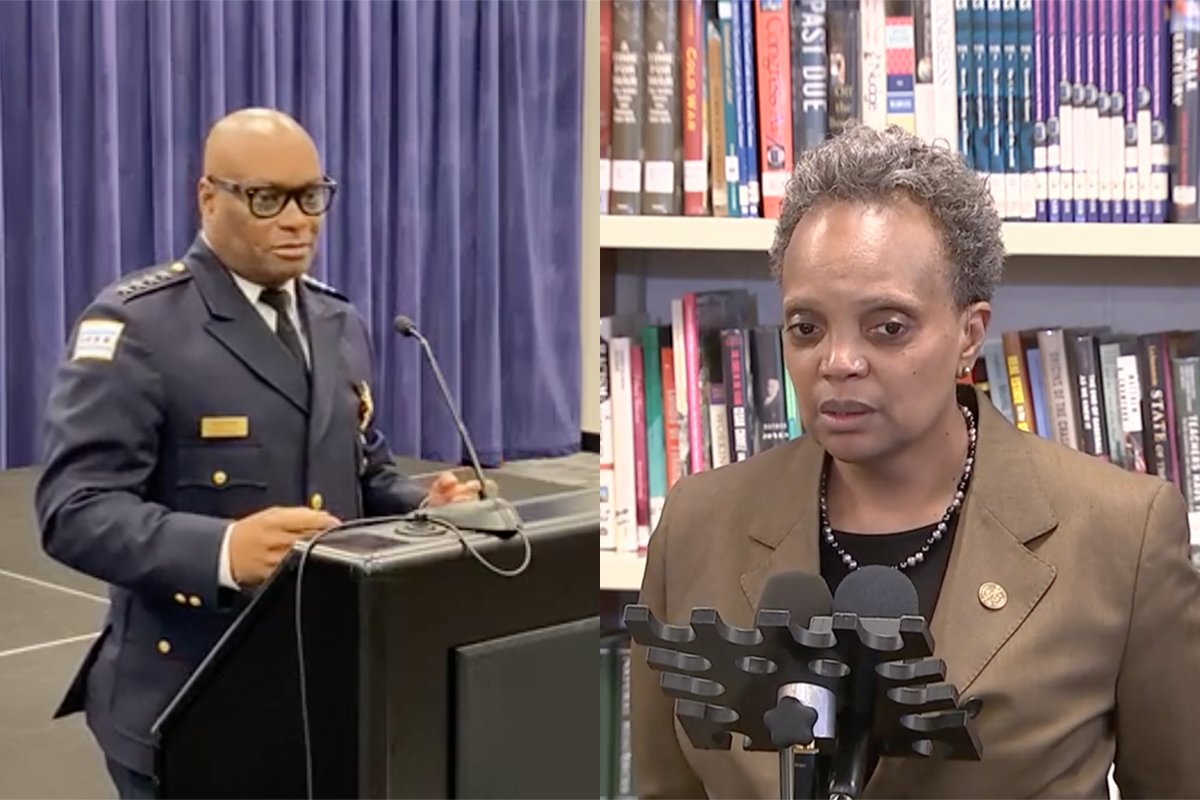 Chicago Police Superintendent David Brown was asked about a different police shooting Thursday morning involving a 28-year-old male suspected of "several crimes involving a weapon just prior to his arrest," according to a CPD press release. Officers pursued the man and shot at him but did not hit him. He was arrested, and a pistol was recovered.
Brown made it clear that foot chases are a reality of policing.
"We're sworn to protect and we often risk our lives to do it. Are there safer ways we can do our job? Of course there are, and we are in a constant effort at looking at better ways to capture suspects," Brown said. "But make no mistake about it: We were sworn to capture offenders, particularly violent offenders in the city."
In 2004, the International Association of Chiefs of Police released guidelines to improve the safety of both the law enforcement officers and those being pursued by them during foot pursuits. Most cities have their own rules and regulations about foot chases, though it is unclear if any have an outright ban on them.
According to a 2015 paper, "Police Foot-Pursuit Policies, Practices and Training: Findings From a National Survey," out of the 503 law enforcement agencies surveyed, the "majority of agencies surveyed did not have a written foot pursuit policy and most reported engaging in practices deemed risky to the police and the public."
Read Next: