Just four hours into their first patrol, the scout snipers of 3rd Battalion, 5th Marine Regiment's Surveillance and Target Acquisition Platoon were surrounded and taking effective fire from 180 degrees of enemy positions. The inaugural firefight was a harbinger for the intense combat they would experience over their entire seven-month deployment.
In For the 25, Marine scout sniper and Black Rifle Coffee Company vice president of branding Logan Stark recounts 3/5's 2010 deployment to Afghanistan, which became the deadliest deployment of the entire war. The film pays tribute to the 25 Marines killed in action during the seven-month deployment. More than 200 other Americans were wounded during the deployment.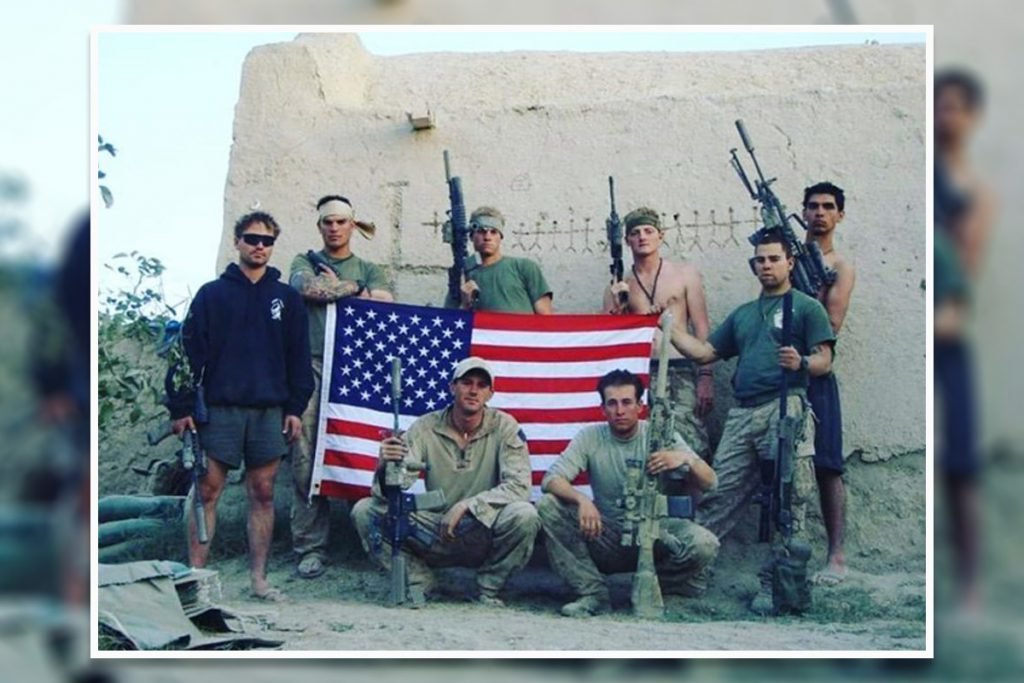 Using unofficial, intimate footage shot by Marines in Sangin, Stark produced the film as a college student in 2013, providing an unfiltered look at American warfighters in the Afghanistan war's deadliest deployment. He combines interviews with four Marines, including himself, to reveal what motivates scout sniper to pursue such a deadly job and why big-picture geopolitics are an afterthought to most of the people pulling triggers on the ground.
In October 2010, 3/5 arrived in the rural Afghan town of Sangin, where they took over operations from the British troops who had fought there since 2006. During those previous four years, the British suffered more than 100 casualties — roughly one-third of all UK casualties suffered in Afghanistan since 2001. The American Marines fared no better. Within a week of arriving, 3/5 suffered nine Marines killed in action.
"Experiencing that off the bat, you had the feeling it could be like that the whole time, and there was a possibility there wouldn't be very many people going home," Stark says in the film.
But as the deployment wore on and the Marines made headway in their bid for control of Sangin at a heavy cost, their motivation remained undeterred. The battalion was engaging the enemy almost daily, and as their kill-count increased, so did their number of casualties.
"We were so short on bodies, we were begging the Marine Corps to send us Marines," scout sniper Jordan Laird recalls in the film.
Of the 25 Marines killed during the deployment, the loss of Sgt. Matt Abbate left an unfillable void in the unit, and Stark's film pays special tribute to the beloved scout sniper, whose peers regarded him as the heart and soul of 3/5's sniper platoon. Tom Schueman, who served as a platoon commander with 3/5, told Coffee or Die Magazine that Abbate was "a modern Achilles"; Matt Smith, Abbate's former teammate, describes him in For the 25 as "the perfect Marine."
Abbate earned the Navy Cross for his heroic actions after enemy fighters ambushed his patrol in Sangin. After two Marines and a Navy corpsman were struck by IEDs in rapid succession, Abbate charged through an unswept minefield to draw enemy fire and rally survivors. He then cleared a landing zone to evacuate the wounded and led a counterattack. Less than two months later, Abbate was killed in action.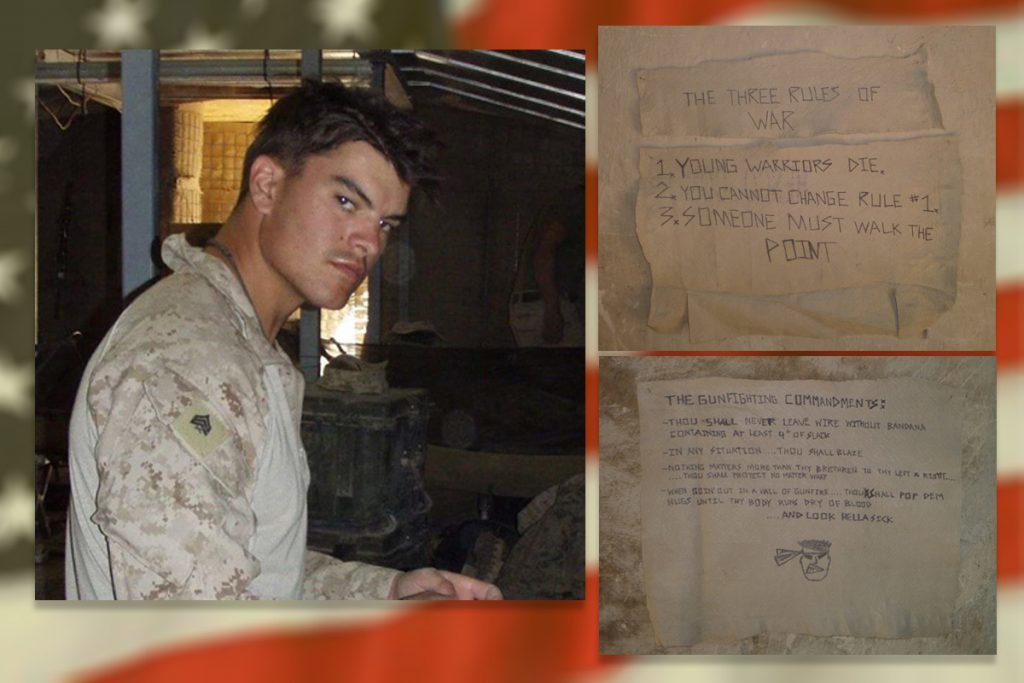 "He was that man that women wanted to be with and men wanted to be. He was that guy that could change the outlook of anything," Stark says in the film.
In For the 25, Laird recalls killing people, living without running water or electricity, narrowly escaping death, and a long list of seemingly miserable things — all with an abiding smile. But Laird's smile quickly fades when Stark asks about losing Abbate, whom Laird describes as "the greatest man I've ever known."
Even a decade after Abbate's death — an event Laird was present for and something he still grapples with — Laird still considers those seven months the best and worst of his life, a common sentiment that reflects the age-old paradox of war's endless contradictions.
"It seems like there's a divide, and people don't quite understand who veterans are," Stark told Coffee or Die in August. "There's almost a sense of fear or pity from people who don't understand who we are. I think the film kind of communicates that, even though we went through war and were trained to kill, there's still a place to connect with people who go through vastly different life experiences. Looking back at the film, that seems so much more important than just telling the story of a couple guys going through battle."
Stark's outlook on the war is echoed by the other scout snipers, and For the 25 remains a definitive account of the fighting in Afghanistan.
"I wouldn't take anything back," Stark said. "I wouldn't do anything differently."
Watch the entire film above.
---
This article first appeared in the Fall 2021 edition of Coffee or Die's print magazine.
Read Next: What It Means To Be A Marine Scout Sniper, According to 5 Scout Snipers