While serving on the front lines of World War II, some allied soldiers would go weeks without seeing a woman. They'd often keep Polaroid photos of their girlfriends and wives in their front shirt pockets to provide some semblance of life back home.
When news spread around a Burmese camp that a blonde bombshell from Britain was on her way for a visit, the soldiers wondered with excitement if it was really her. Traveling alongside pianist Len Edwards attached to Entertainments National Service Association (ENSA) was Vera Lynn, often referred to as the "Forces' Sweetheart" for her heartwarming charm and eagerness to inform soldiers that their commitments to the war were not in vain.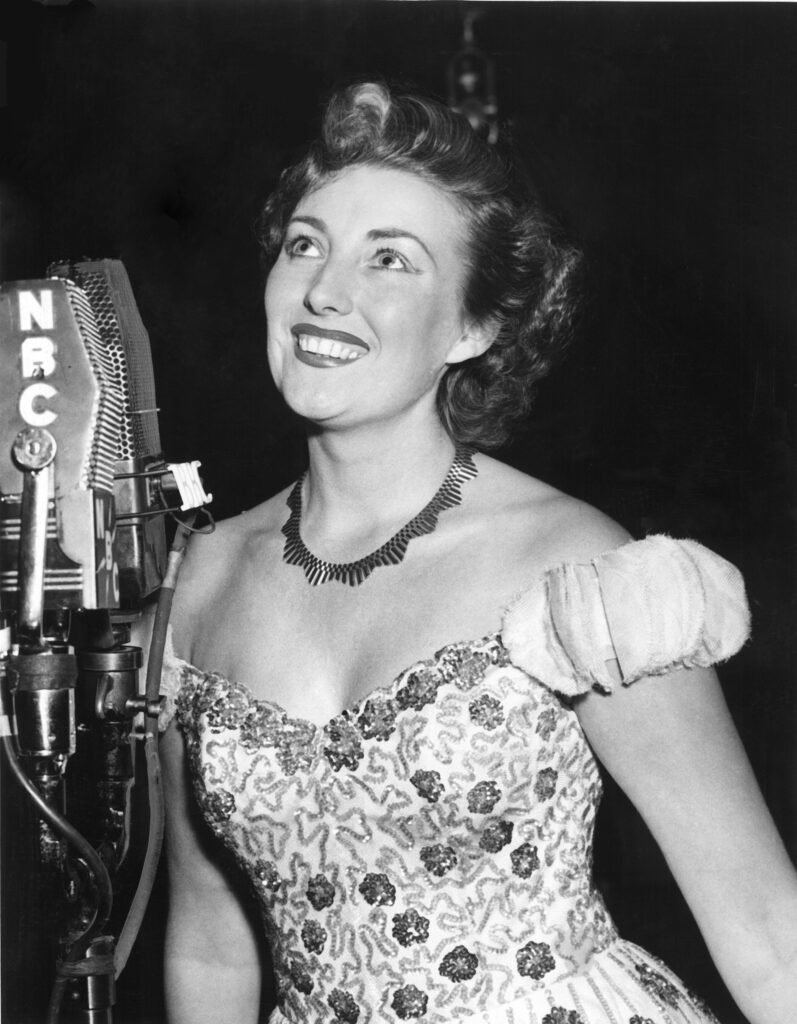 Soldiers far and wide were awestruck by her beauty, mesmerized by her voice, and surprised by her humility to converse with all she met. In November 1939, a month after Germany invaded Poland at the beginning of World War II, her song "We'll Meet Again" rose to the top of the billboards. The British Expeditionary Forces' favorite singer was the No. 1 most requested musician on BBC Radio in April 1940.
Soon after, she hosted her own BBC Radio show titled "Sincerely Yours," which aired for a half-hour every Sunday night at 9 o'clock. With an audience of more than 7 million listeners, Lynn captivated everyone's ears with her songs and established a connection between soldiers and their families back home. She had visited some mothers who had just given birth and was able to provide the news to the soldiers serving overseas live on-air.
"Churchill didn't beat the Nazis," joked Harry Secombe, a comedian and friend of Lynn. "Vera sang them to death."
Her radio show ran from 1941 to 1947, and when she wasn't broadcasting hope through the radios of allied servicemen, she was globetrotting to each wartime theater — other parts of Europe, North Africa, and the Far East — to leave her mark. When the road with ENSA from Egypt to India paused, the 27-year-old from Essex was emboldened to bring morale to troops in the Far East, despite never having traveled abroad before. She embedded with the British and Burmese Armies in Burma in May 1944 and had no comforts regularly available to a pop star. She willingly lived in the swamplands and jungles in tents right alongside the men.
"I was well-protected by all the boys and never felt frightened," Lynn told the Daily Mail. "It was so good to help them feel that they were not so far away from home."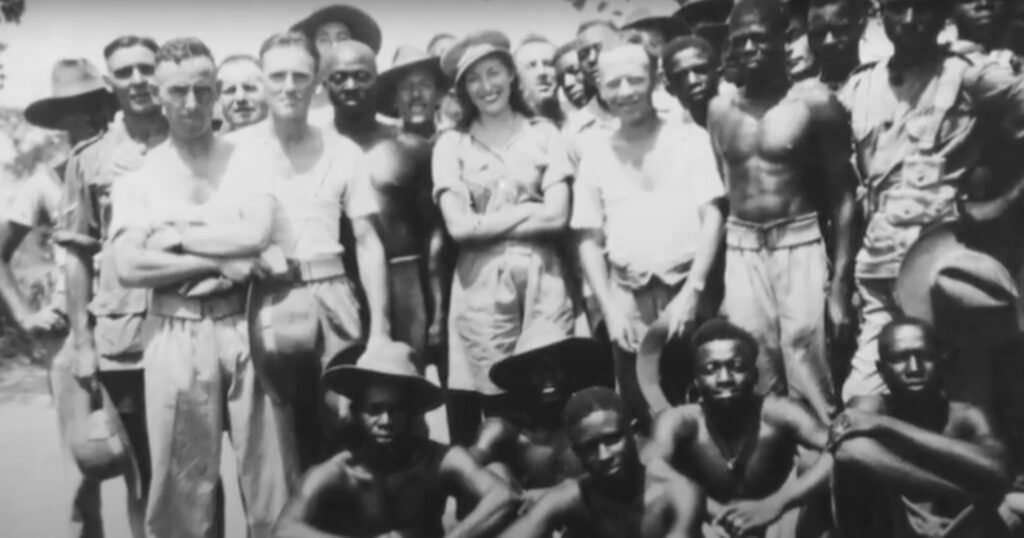 Oftentimes wearing shorts, a sleeveless officer's tunic, and a cap belonging to the Women's Auxiliary Air Force, Lynn's red lipstick brightened her contagious smile. When she sang to the shirtless soldiers, they, too, would join in on the tune, briefly forgetting the Burmese heat and the desperate fighting just beyond the outskirts of their base.
Lynn, who frequently sold out concerts in Europe, performed "A Nightingale Sang in Berkeley Square" and "The White Cliffs of Dover" to an audience of two badly wounded soldiers, bedridden at a casualty care station in Burma.
Lynn didn't have an ego about her fame and with all her success she engaged in conversations with a generous curiosity. When the soldiers asked her to sign their hats, the smile never left her face, and her warm approachable demeanor provided ambition to rekindle the spirits for all she came into contact with.
The soldiers would excitedly showed Lynn how to fire a mortar and look through the scope of a field turret to further her understanding of the routine of soldiering. Lynn inspired a generation and gave voice to a positive British spirit in a time when the nation — and the world — needed it.
When the war ended, she became an advocate for veterans' causes, including Help For Forgotten Allies, "a charity organization that gives grants to the widows of Burmese soldiers who fought in the Burma campaign during the second World War." Lynn was appointed an Officer of the British Empire (OBE) in 1969, earned her status as a Dame Commander of the Order of the British Empire (DBE) in 1975, and authored three books.
On June 18, 2020, Vera Lynn died at age 103, a cultural icon whose memory will live on through her music and outreach.