In the wake of last week's deadly raid on the US Capitol, the National Guard plans to deploy some 20,000 troops to defend Washington in advance of President-elect Joe Biden's inauguration next week. And after the FBI warned about violent protests in every state capital, governors across the country are activating National Guard units to bolster security on Inauguration Day.
It is an extraordinary sign of the times that, for at least the next week, the US military's overriding operational priority will be to defend the US homeland from domestic insurrection and sedition rather than from foreign adversaries. Nevertheless, with the homeland on edge, America's armed forces remain "on watch" at hot spots around the world.
"We're on watch against adversaries who may seek to exploit domestic unrest or the administration's transition," Lt. Col. Martin Meiners, a spokesman for the Office of the Assistant to the Secretary of Defense, told Coffee or Die Magazine.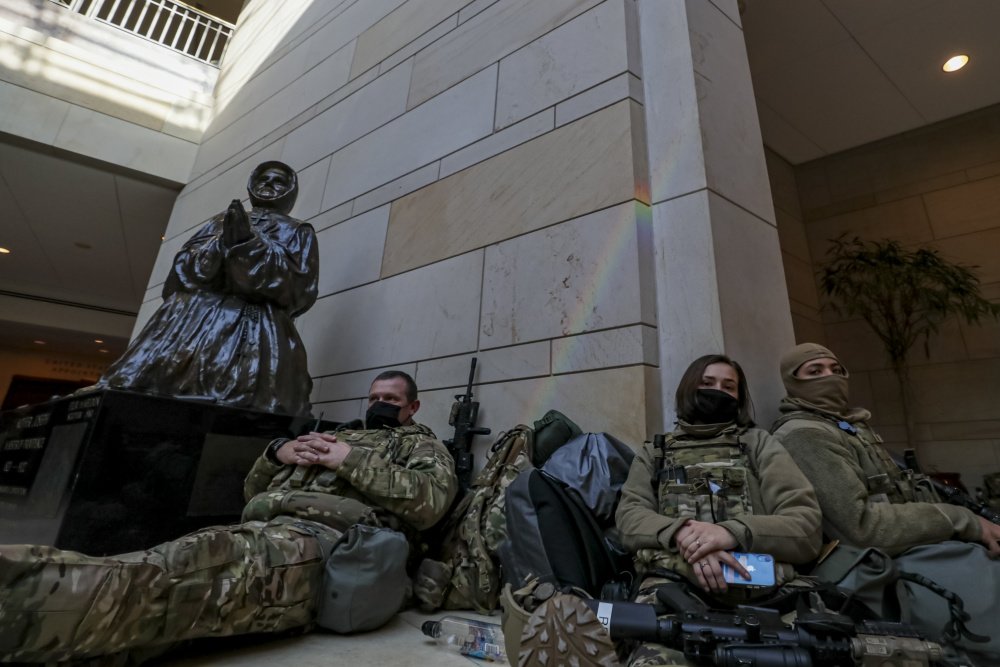 This week's National Guard deployment to Washington is three times bigger than the total number of American military personnel in Afghanistan, Iraq, and Syria combined. Against this extraordinary backdrop, some experts warn that foreign adversaries may be inclined to provoke a crisis, hoping to catch Washington flatfooted while America's political and military leadership remain preoccupied with insurrection and unrest at home.
"I have no doubt that Beijing will make the most of the difficulties the USA faces with the transfer of power from the Trump to the Biden administration," said Steve Tsang, director of SOAS University of London's China Institute.
"The more disorder there is in Washington and the USA, the more scope Beijing will have to present the superiority of its system against the problems of the US one, and to highlight the 'hypocrisy' of the US advocacy of democracy globally," Tsang told Coffee or Die Magazine.
US military officials, as a general rule, do not comment on specific changes in force posture due to perceived or potential threats. However, according to military officials from various military units and unified combatant commands who spoke with Coffee or Die Magazine, US military forces abroad have not increased their alert status during the final days preceding Biden's inauguration. Notably, America's strategic nuclear forces have not changed their alert status, officials say.
"There are no discussions or plans for U.S. Strategic Command to adjust the alert posture," a US Strategic Command spokesperson told Coffee or Die Magazine in an email, adding that all decisions related to the posture of America's nuclear forces are dictated by US Strategic Command.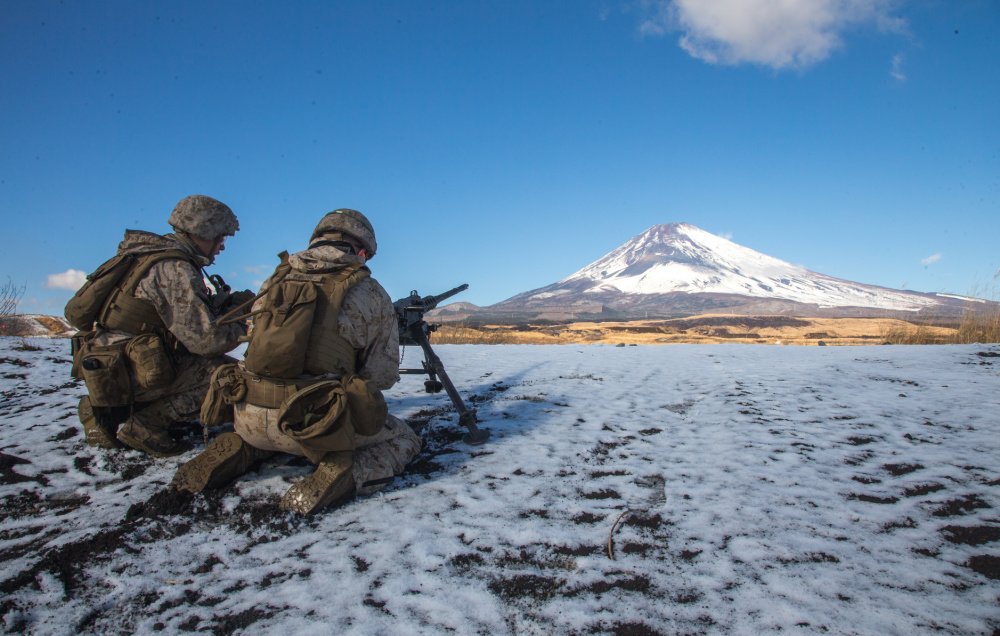 "The Soldiers, Sailors, Airmen, Marines, Guardians and Civilians of U.S. Strategic Command will remain focused on the mission and continue to monitor the globe for emerging threats from potential adversaries, provide strategic deterrence for the nation and our allies 24/7, and remain ready to respond decisively, should deterrence fail," the Strategic Command spokesperson said.
Air Force Global Strike Command, which controls America's nuclear-armed intercontinental ballistic missiles and strategic bombers, has also not changed its operational tempo due to unrest within the US homeland. Nor has the NATO alliance, which currently has around 20,000 military personnel deployed across the world.
"NATO routinely monitors all military activity near the alliance's borders," a NATO official told Coffee or Die Magazine. "While we cannot go into intelligence assessments, we do not see any imminent threat against any NATO ally. […] Our forces remain ready, vigilant and prepared to respond to any threat."
US military officials also maintain that the ongoing domestic unrest has not affected America's global military readiness.
Officials from United States Air Forces in Europe & Air Forces Africa, as well as US Marine Corps Forces Europe and Africa, told Coffee or Die Magazine that their forces remain ready to carry out their missions despite America's ongoing domestic unrest.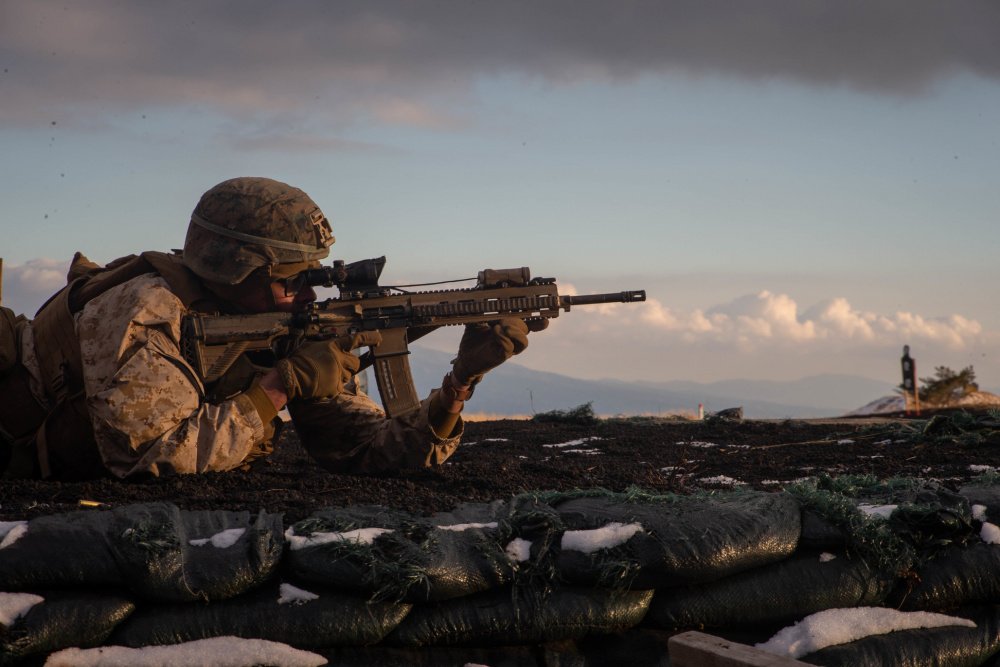 "The US military remains focused on defending the nation and its interests, and remains focused on implementation of the National Defense Strategy," Meiners, the Pentagon spokesman, told Coffee or Die Magazine.
If the Pentagon's drawdown plans have gone according to schedule, by Jan. 15 only about 2,500 US troops will remain in Afghanistan and Iraq respectively — for a total force of about 5,000 personnel. As of September 2020, the Pentagon maintained about 600 personnel in Syria. Despite these drawdowns, the specter of US military retaliation continues to deter America's adversaries from effecting power grabs at geopolitical hot spots around the world — from Eastern Europe to the Taiwan Strait to the Persian Gulf.
A common line of thinking among defense experts and officials is that any exploitation of America's unrest by a foreign adversary will likely be a long-term endeavor rather than an acute act of military aggression. In short: Recent events in Washington will provide a gold mine of material for propaganda spin doctors in Beijing and Moscow for years to come.
This long-term exploitation of America's instability "is a higher priority than using the very short-term chaos in Washington to probe US military readiness," Tsang told Coffee or Die Magazine.
"[Beijing] will have no interest to divert global attention from the problems of US democracy by creating a military incident of any sort that may distract global attention from the chaos that may engulf the US capital in the coming week," Tsang said.