The two Air Force T-38 trainers that crashed at Laughlin Air Force Base on Nov. 19 were conducting a formation approach — a difficult but permitted maneuver — when the crash occurred, the San Antonio Express-News reported. The incident killed one student pilot and left two other pilots injured, one in critical condition. There have been 15 T-38C crashes in the past decade, and nine pilots have died in such crashes.
According to the Express-News, two sources familiar with the incident confirmed the two aircraft were conducting a formation approach when the accident occurred. The mishap killed student pilot 2nd Lt. Anthony Wentz and critically wounded another pilot aboard (students usually fly with instructor pilots). Vice Commander of the 47th Flying Training Wing Col. Nathan A. Thompson, Laughlin's second in command, was piloting the second jet and walked away from the crash.
The Air Force has released few details about the incident, citing an ongoing safety investigation. The Air Force would not confirm whether the mishap took place during a takeoff or landing.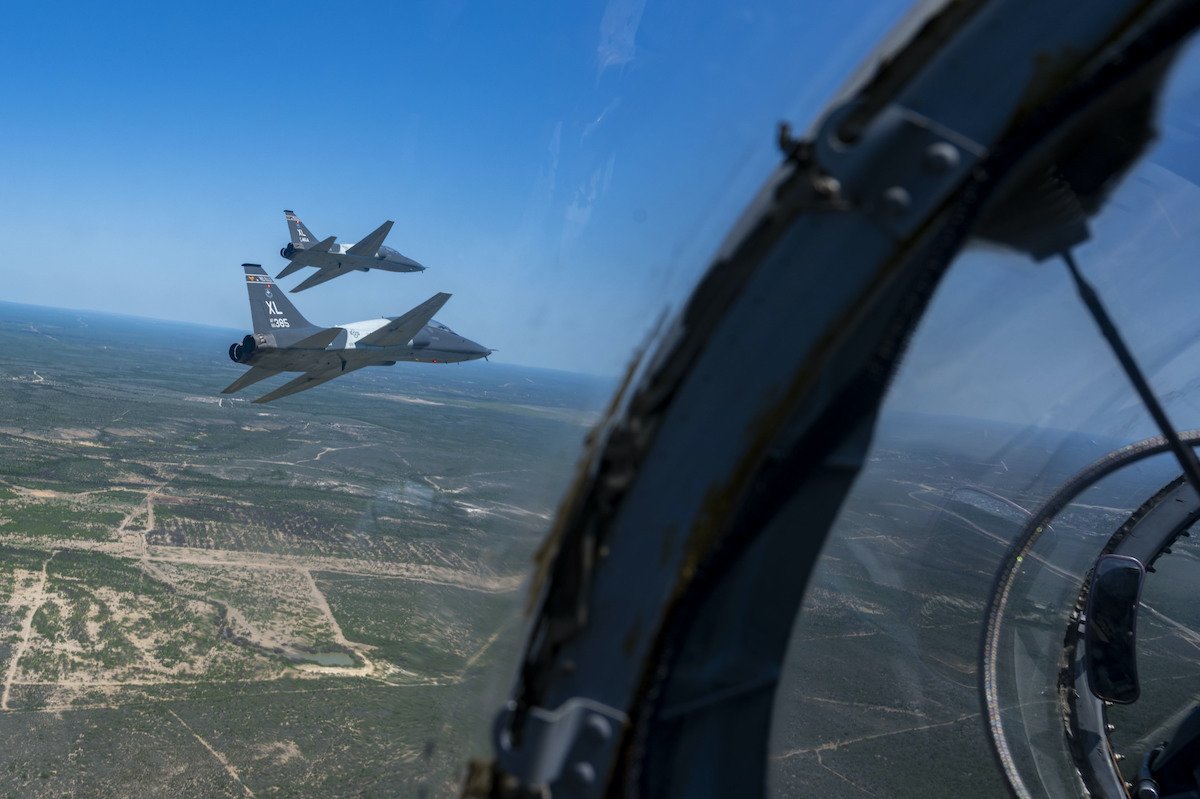 The T-38 entered service in 1970 and remains the primary trainer for pilots who will eventually fly fighter jets and bombers. The safety of the aircraft has come into question surrounding fatal mishaps. Nine pilots have been killed in 15 mishaps between 2010 and 2021, according to a report by the Aviation Safety Network.
Photos from the November crash site show wreckage patterns similar to those of another T-38 incident that killed two pilots conducting a formation landing at Vance Air Force Base, Oklahoma, in 2019. The Air Force banned formation landings for student pilots in T-38s in the wake of that crash.
According to the Express-News, the recent crash involved a formation approach, a maneuver in which two aircraft descend toward a runway together, as if they are going to land in formation. But one or both of the planes fly off before touching down.
Boeing was granted a $9.2 billion contract in 2018 to replace the T-38 with the T-7A Red Hawk. Student pilots will begin transitioning to the new aircraft in 2023, according to an Air Force news release.
Read Next: