FORT BRAGG, N.C. —
US Army Command Sgt. Maj. Joe Powers is on a mission. And so is Sgt. 1st Class Adam Klakowicz, two of the nine members of Raid Team 1.
It's April 23 in the warming hours of a hot Saturday morning on America's largest military base — and D+1 of their announced three-day "takeover" of the base and nearby Fayetteville skate spots. But these Green Berets are used to some of their nation's toughest and most clandestine missions.
"I already did all the tricks, guys," Powers yells as the rest of their team pulls up. "You can go home now. You missed out."
You see, Raid Team 1 may be America's most unique skateboarding team, composed of some of the nation's most elite warriors who perform tricks alongside up-and-coming civilians, a few on the cusp of turning pro. And their "takeover" isn't a coup. It's a three-day weekend they scheduled to come together, skating on base in town, taking Coffee or Die Magazine in tow.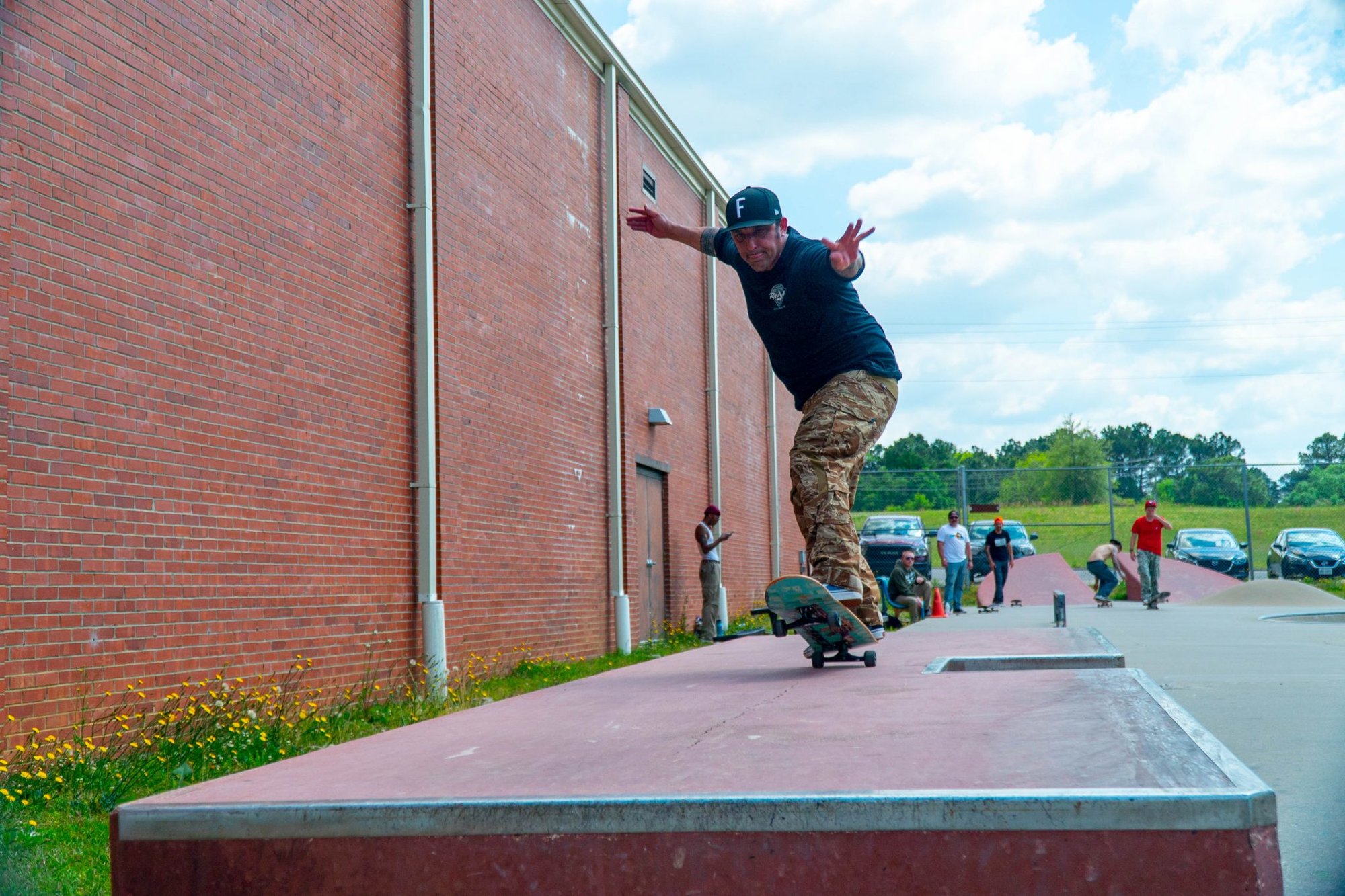 Powers wanted to be there on Friday, when the takeover kicked off, but he couldn't. That's because the 41-year-old was stepping down from his post as the top enlisted leader of a squadron in what everyone here just refers to as a Special Missions Unit in the US Army.
He retires in six months, capping 24 years in the military, the last two decades spent inside special operations, fighting shadow wars overseas. When he's back home on Bragg, Powers skates alongside men half his age, guys who never even went to boot camp but are pulled together into a team by the same sort of magical magnet.
"I think that it's a culture thing, and it's the same thing that skateboarders were attracted to, that tribe, that group mentality," Powers says. "They want to be around other radical, capable guys or people. And it's the same thing with the SOF community — nobody wants to just be regular."
"It kind of felt like I already knew these dudes in a way, you know?" said Alex Holmes, 22, a civilian originally from the Washington, DC, area.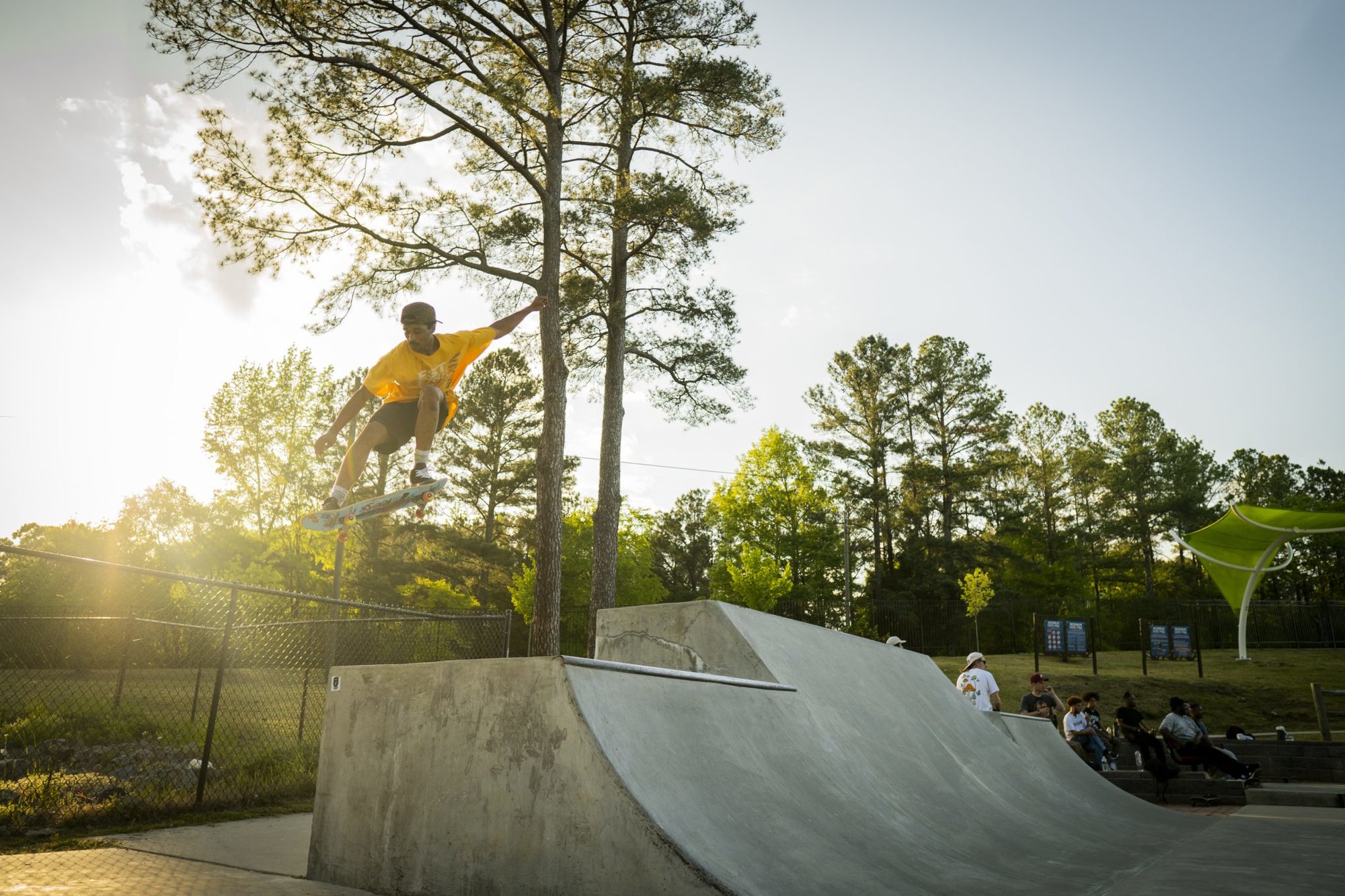 While Powers was participating in his Friday change of responsibility ceremony, Holmes was in Fayetteville's Rowan Park, where he ollied from the top of a quarter pipe ramp and landed 8 feet out — and 6 feet lower — from his original launch point.
In the skating world, that's kind of like freeing Pineland from tyranny.
"Guys are out here just throwing themselves off of stuff, and this is what you'd see at a selection process — guys just breaking themselves just to get to an end state," Klakowicz, 41, told Coffee or Die. "But rather [than] in a selection process to get your green beret, or go be an operator, or go to a Ranger battalion, or anything, dudes are trying to kickflip this pole so they can hear their homies go 'ahhhhh,' and it's awesome. It's like one of the best feelings in the world."
Nicknamed the "mad scientist" because he's a whiz at turning any dilapidated site into a skate park, Klakowicz has a day job as cadre at the John F. Kennedy Special Warfare Center and School. He also was the first commercially sponsored Raid Team 1 member.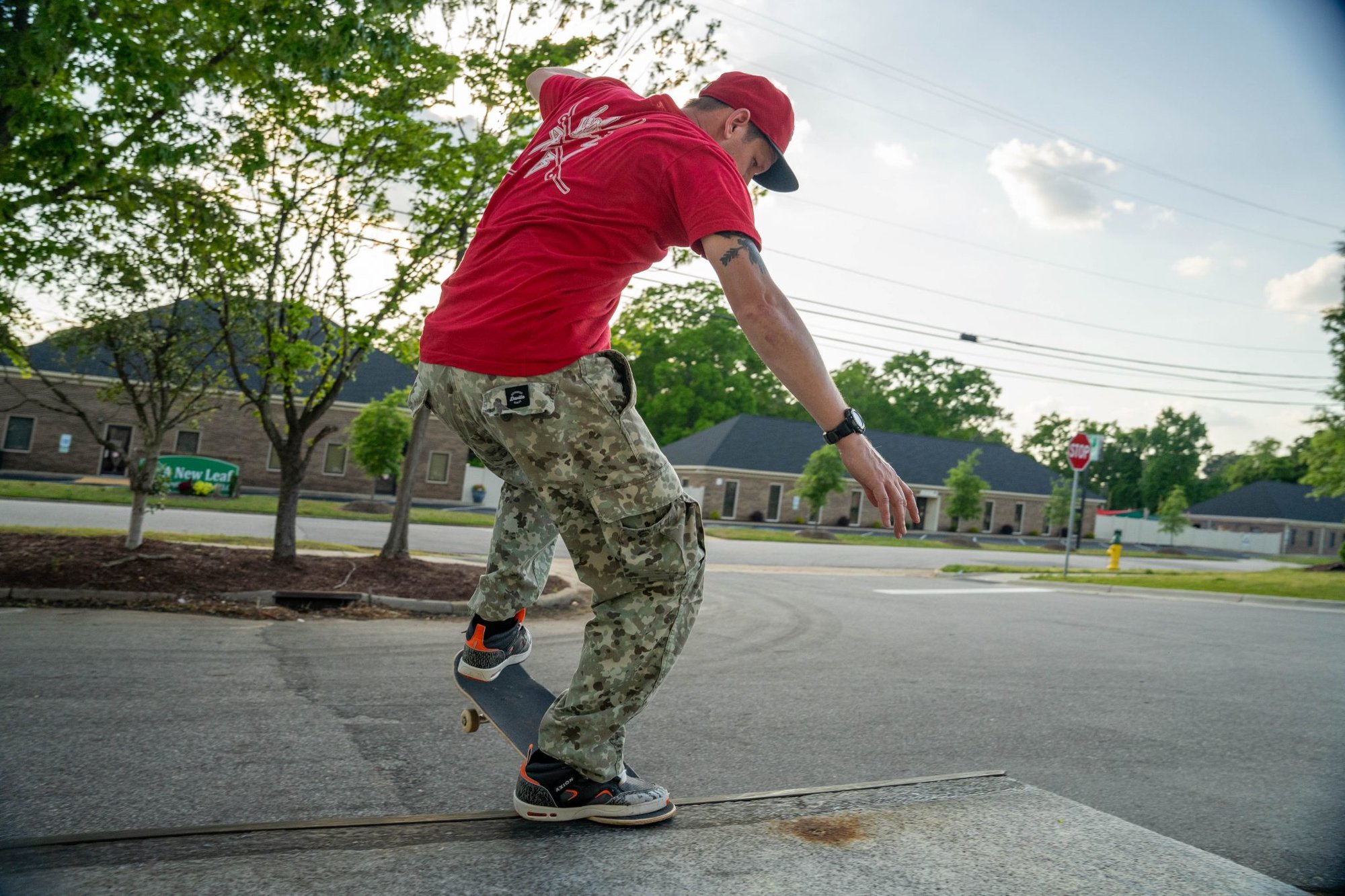 And the wizard behind Powers, Holmes, the mad scientist, and the rest of the team is Chuck Robeson, 37, a former member of the US Coast Guard's Deployable Specialized Forces. He served in the counterterror and anti-narcotics Maritime Safety and Security Team 91109, before it was rolled into the Maritime Security Response Team West in 2016.
Raid Team 1 is his brainchild, and he sees it as a way to unite military and civilians, the town and the base, through the joy of skating, which he believes heals the body and the soul. Unlike the founders of most skating teams, however, to unleash his "takeover," Robeson had to meticulously work around the deployment schedules of several commandos.
"A lot of people, especially if they served in the military, when they get out, they miss that camaraderie that they had before, and this is another way to find that again and feel like they are part of something bigger than themselves," Robeson said.
Saturday night found Raid Team 1 behind a restaurant in a Fayetteville strip mall. They buffed the metal lip of the loading dock with wax. Powers pulled out a Bluetooth speaker and started blasting East Coast rap from the 1990s, and then they started flipping, grinding, and ollieing.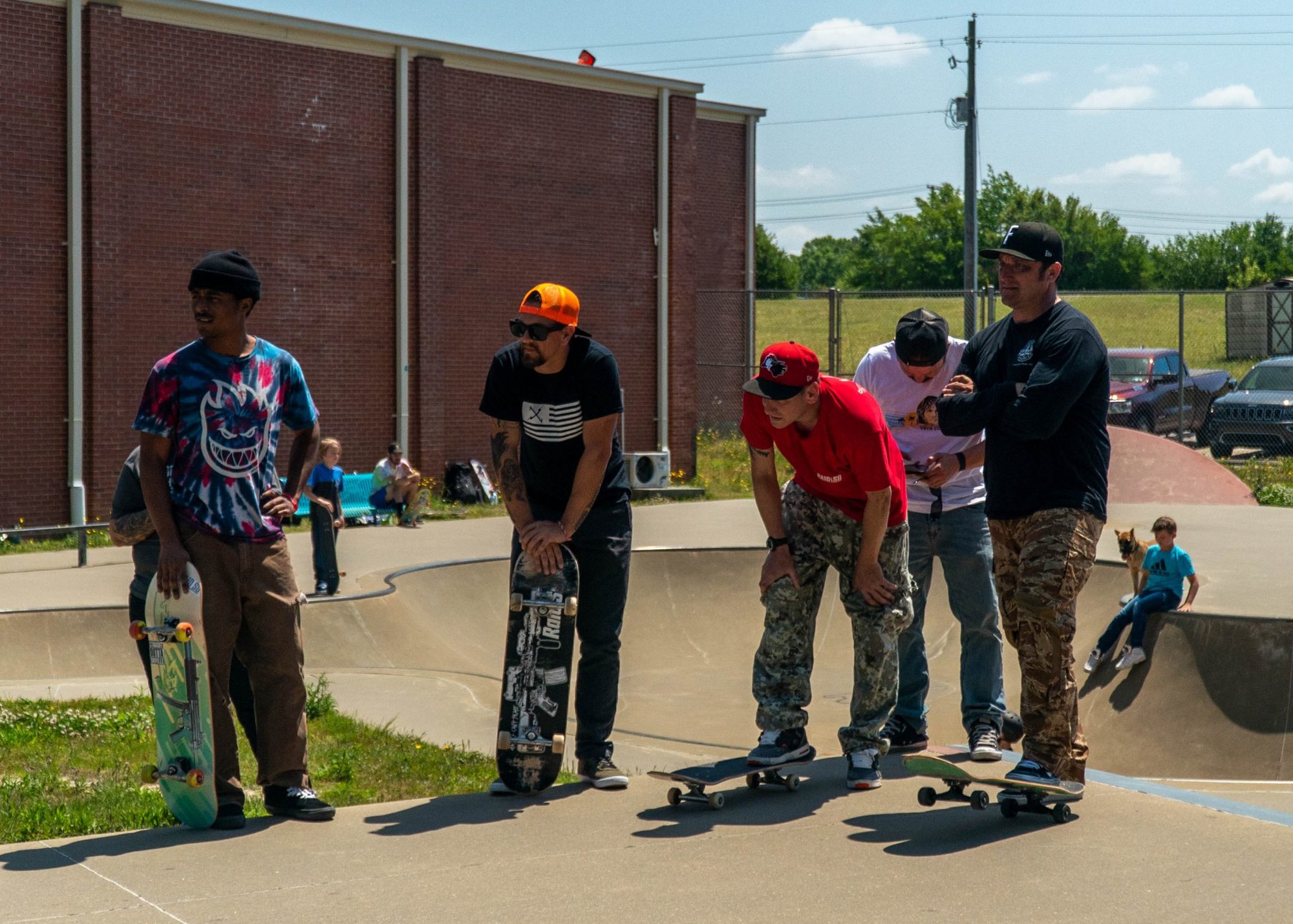 Powers told Coffee or Die that "there are a ton of skateboarders in the special operations community," attracted by the chance for "solid people" to come together in a team to do "radical things."
But to repeat those radical things behind a Fayetteville Big Lots on Sunday, the team needed the mad scientist and his big bag of tools.
Klakowicz whipped out his grinder and wore down exposed bolts and nails along a cement ledge. Then came the sander to smooth the uneven edge. Next he sprayed clear lacquer across the concrete. When it dried, he waxed it and declared it "buttery" enough to skate.
Klakowicz was using a foam roller to loosen his middle-aged joints when the younger teammates rolled up.
"This is what peak performance looks like, boys," he said, a cigarette hanging from the corner of his mouth.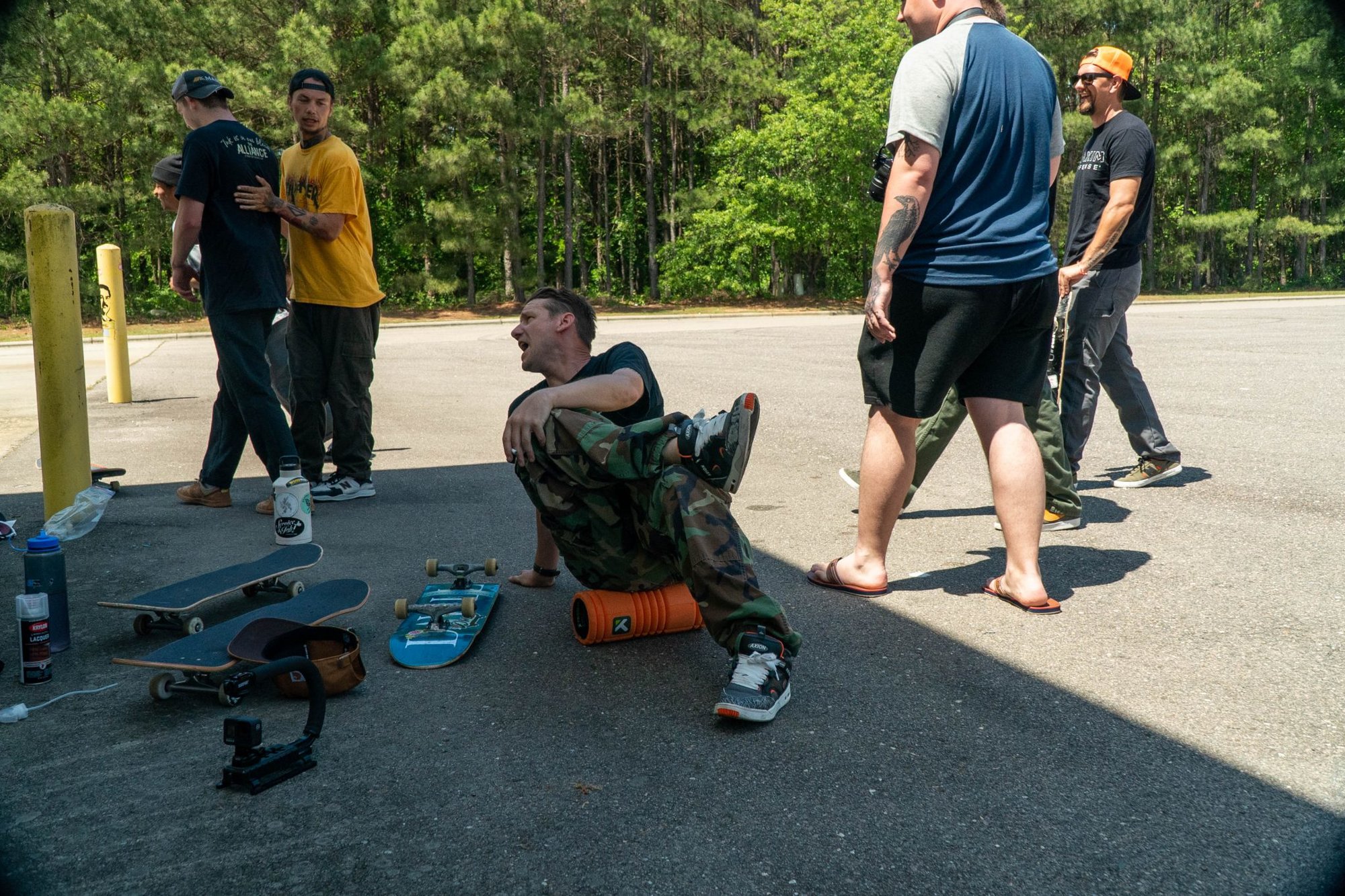 The team skated the ledge hard, completing daring board flips over a cement pole and grinds across the edge.
Decades ago, Klakowicz said, people would've called the police at the sight of skaters heading toward a loading dock.
"But now the cops come by and are like, 'Yeah, kickflip it,'" Klakowicz said. "So it's a little different now."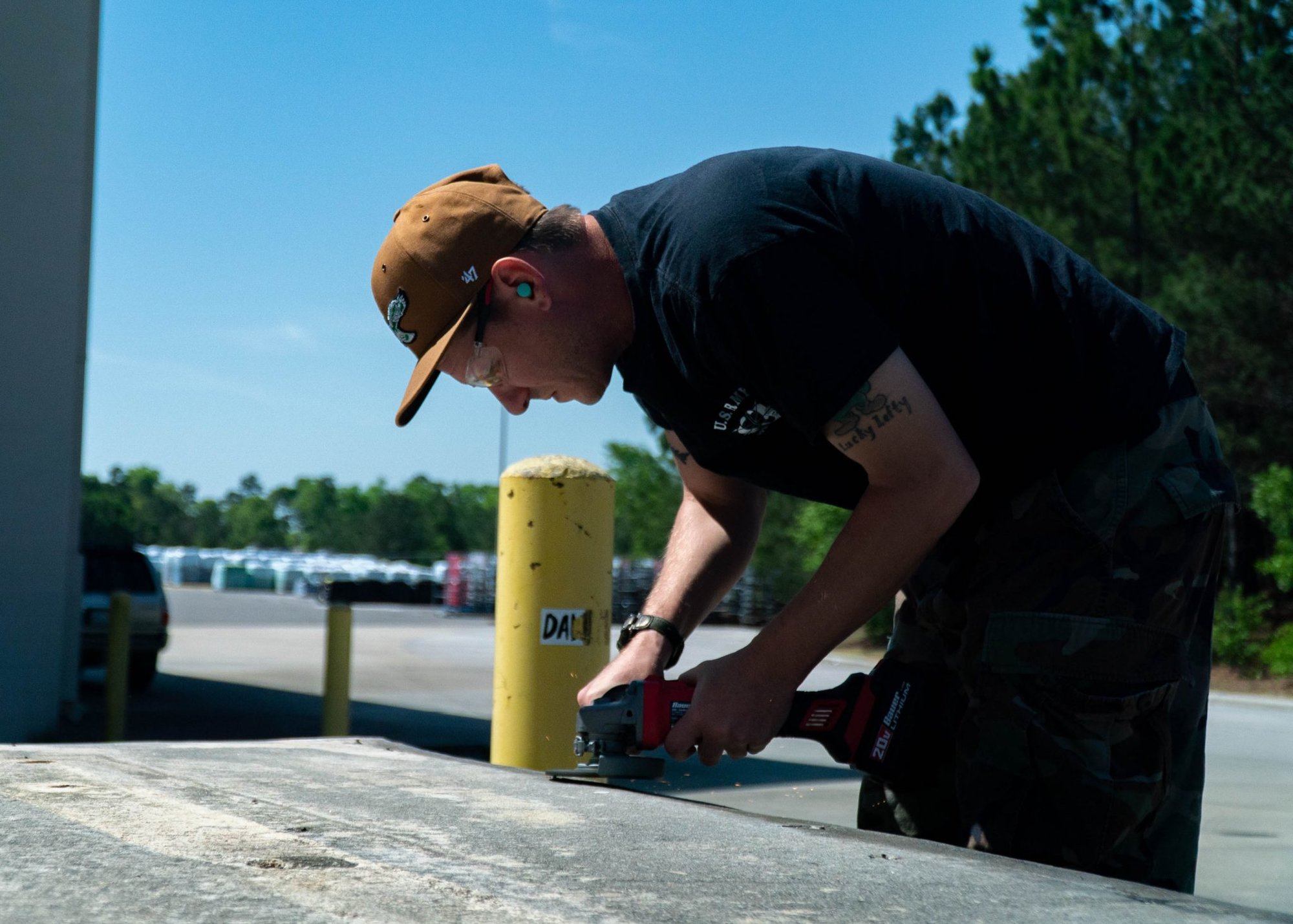 Although not completely different. Raid Team 1 tried to take over a couple of other town spots but were told to leave. At one place, a security guard threw herself in front of a skater, causing him to bail out of a grind.
And then Joshua Wills, the team's 27-year-old San Diego transplant, peeked over 6 feet of fence and barbed wire and saw another man staring right back at him. He waved at Wills. So Wills waved back.
"Your roof looks really fun," Wills shouted.
The man asked what he meant. Wills said he'd like to skate his roof. The man said he'd have to check with his brother.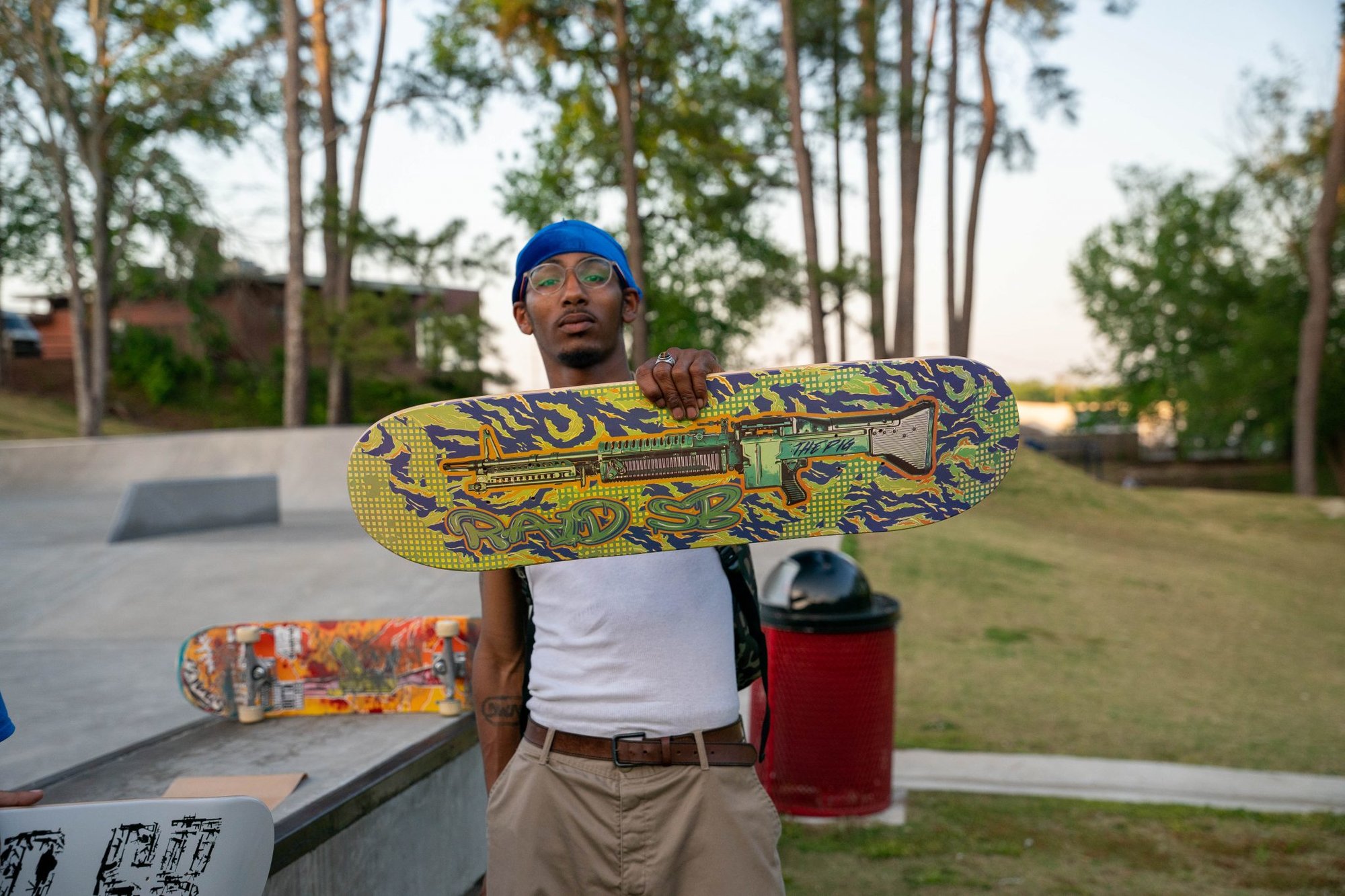 Thirty minutes later, Raid Team 1 had taken over the roof above a lawn care business. The brothers who owned the place play in the rock band Cynderbyrd, so they knew all about skaters and why their roof was catnip to them.
The rooftop is cement and is shaped like a lazy halfpipe. Holmes and Wills climbed to the top, made a couple of dry runs rolling back and forth, and then began jettisoning into flip tricks at both ends.
And that ended the takeover, checking off every box Robeson had dreamed up for the weekend. His team skated on Fort Bragg and in the town. They found several really cool spots and were chased out of two of them. They did radical things with friends as part of a team, mastering the basics before trying new tricks.
"The whole vibe is to promote positivity and push positivity," Robeson said. "Encourage each other, you know, talk a little trash here and there to each other, but it's all in good fun and to build that bond between us."
Read Next: