A soldier out of Fort Carson, Colorado, died in a noncombatant incident Tuesday, Feb. 1, while supporting Operation Inherent Resolve in Syria.
The Department of Defense identified the soldier Friday as Army Spc. Alex Ram, 20, from Rancho Cucamonga, California. He was assigned to the Blackhawks of 2nd Squadron, 1st Cavalry Regiment, part of the 4th Infantry Division's 1st Stryker Brigade Combat Team.
The Pentagon has released few details surrounding the soldier's death other than that the incident is under investigation.
Ram's unit was deployed to the ancient city of Tell Beydar in northeastern Syria, approximately 20 miles north of Al-Hasakah, where ISIS members recently attacked — and briefly captured — a prison housing thousands of Islamic State group suspects, according to Human Rights Watch.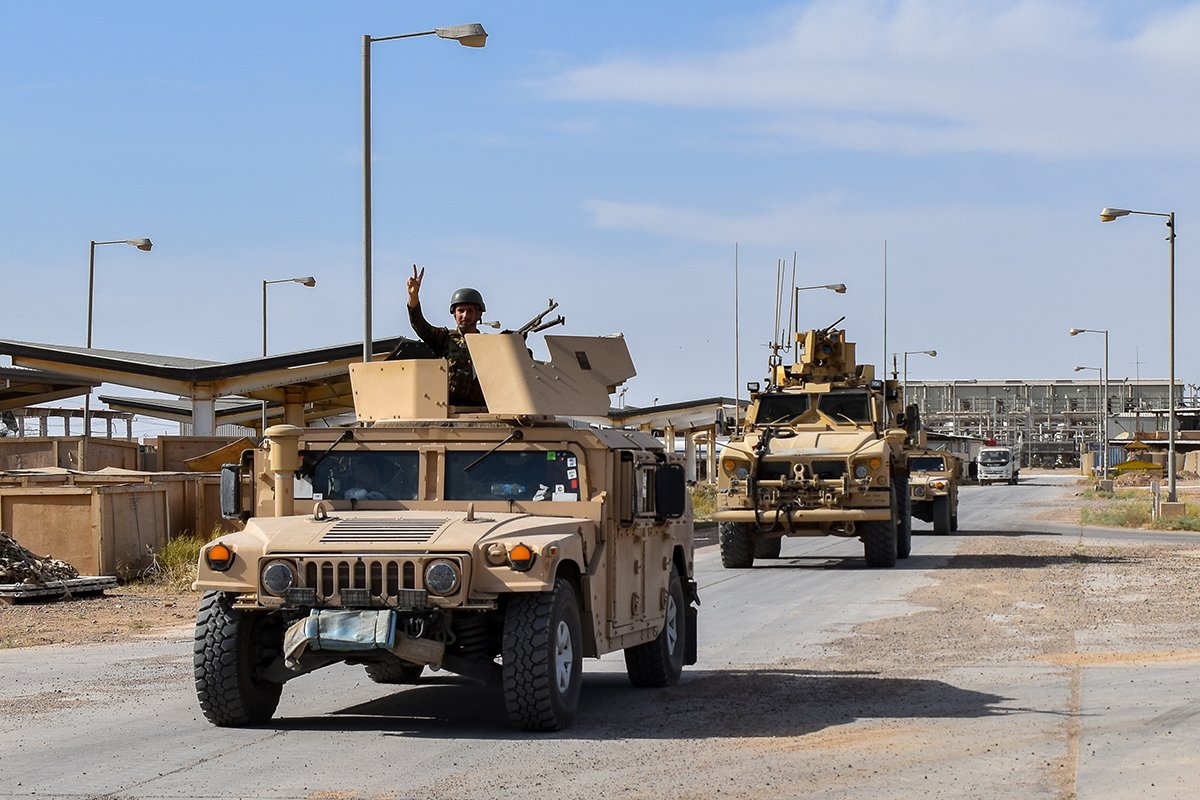 A US special operations raid Thursday resulted in the death of ISIS leader Abu Ibrahim al-Hashimi al-Qurayshi in northern Syria, but coalition forces are no longer playing an active combat role in Iraq and Syria in the fight against the Islamic State group, often referred to as Daesh. Officially, coalition forces in Operation Inherent Resolve transitioned to an advise, assist, and enable campaign in December 2021.
"Territorially, Daesh is defeated and incapable of holding large swathes of land. However, that doesn't mean the absence of a persistent Daesh threat," Brig. Gen. Nick Ducich, director of the Military Advisory Group, said in a news release Friday about the new campaign. "They are much smaller and highly mobile, and still seek vulnerable targets. That is why the emphasis is on sustaining the focus on defeating Daesh through advising."
Read Next: