When the pipes burst at Courtney Hamilton's neighbor's house after the deep freeze in Texas this February, she headed over with her phone camera, filming. Four days after the water began running in the house at Fort Hood, it still sprayed from the ceiling of the shed, leaked through the siding, and pooled in the yard.
"Maintenance is aware," Hamilton said in the tweeted video. "They came out, turned the water off at the street to fix a different home, but did not fix this one, turned the water back on two hours later."
In a different video posted on TikTok, Hamilton captured the image of water careening in sheets from the ceiling of another house, clotted insulation lying in piles on the floor beneath gaping holes. In a third, water pours from below a house's stucco siding. "There's so much water coming out," Hamilton murmured incredulously.
Hamilton has a vested interest in how Fort Hood Family Housing handles this damage. She has been one of the most public and vocal advocates for reform of on-post housing at the base, and at least one of the houses she filmed has already gotten a toxic mold diagnosis.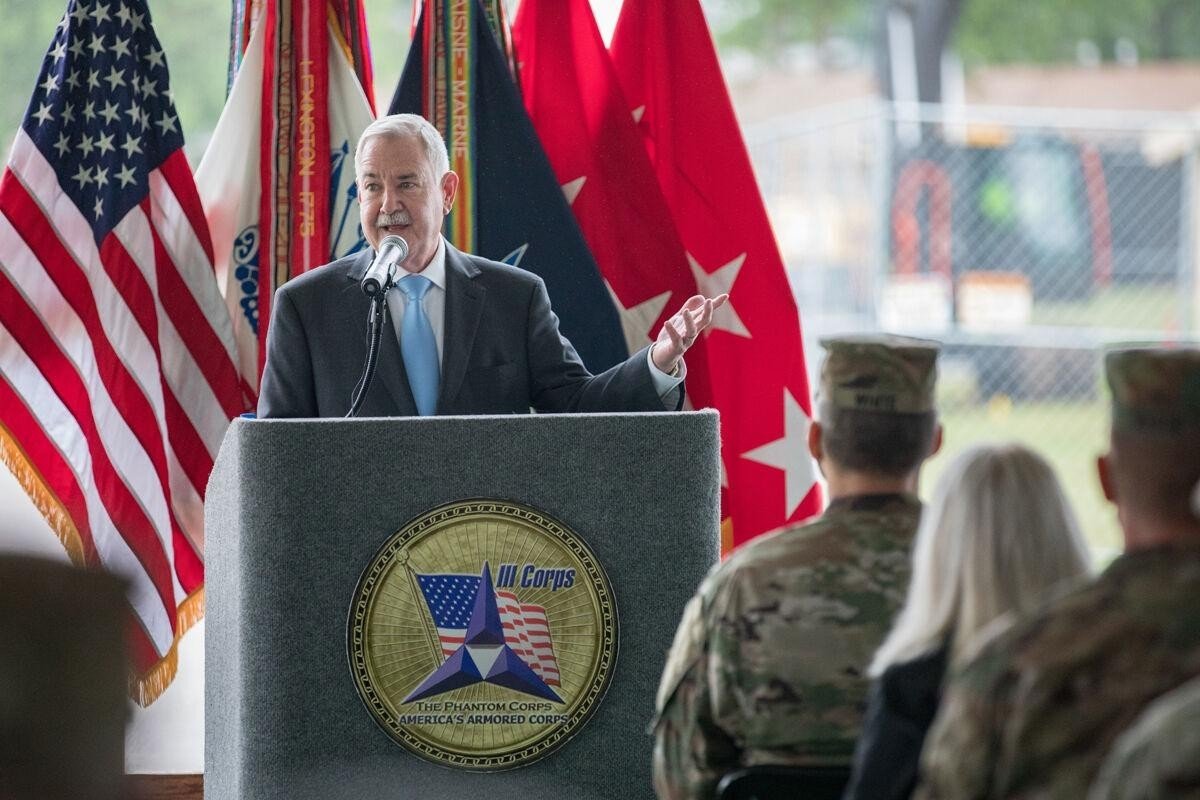 "Mold growth begins within 24-48 hours," she tweeted on Feb. 21. "I'm interested to see how @LendleaseGroup handles these fixes."
Lendlease Group is the Australian parent company of Fort Hood Family Housing. Infamous for defrauding the federal government of millions of dollars during the 9/11 Memorial and Museum's construction, Lendlease is still in business with the Department of Defense. The company received a billion-dollar contract in January to repair or replace homes across its entire portfolio of Army bases, including the homes at Fort Hood that have been deemed partially or wholly uninhabitable. The current plan at Fort Hood is to build 600 new houses, demolish another 600, and renovate 1,300.
"Nobody in their right mind is like, 'Oh man, the guy that built my house didn't put any flashing or weathering on it, now it's full of mold, so I gave him $1.1 billion to build me some more houses,'" Hamilton said in a conversation with Coffee or Die Magazine.
Hamilton's embrace of TikTok and Twitter to spread the word about the situation at Fort Hood has led to many of her posts going viral within the military community.
"There's nobody to call," she said. "We've had EPA here. We've had the Department of Criminal Investigative Services here. Congresspeople. There's nobody." So she went online.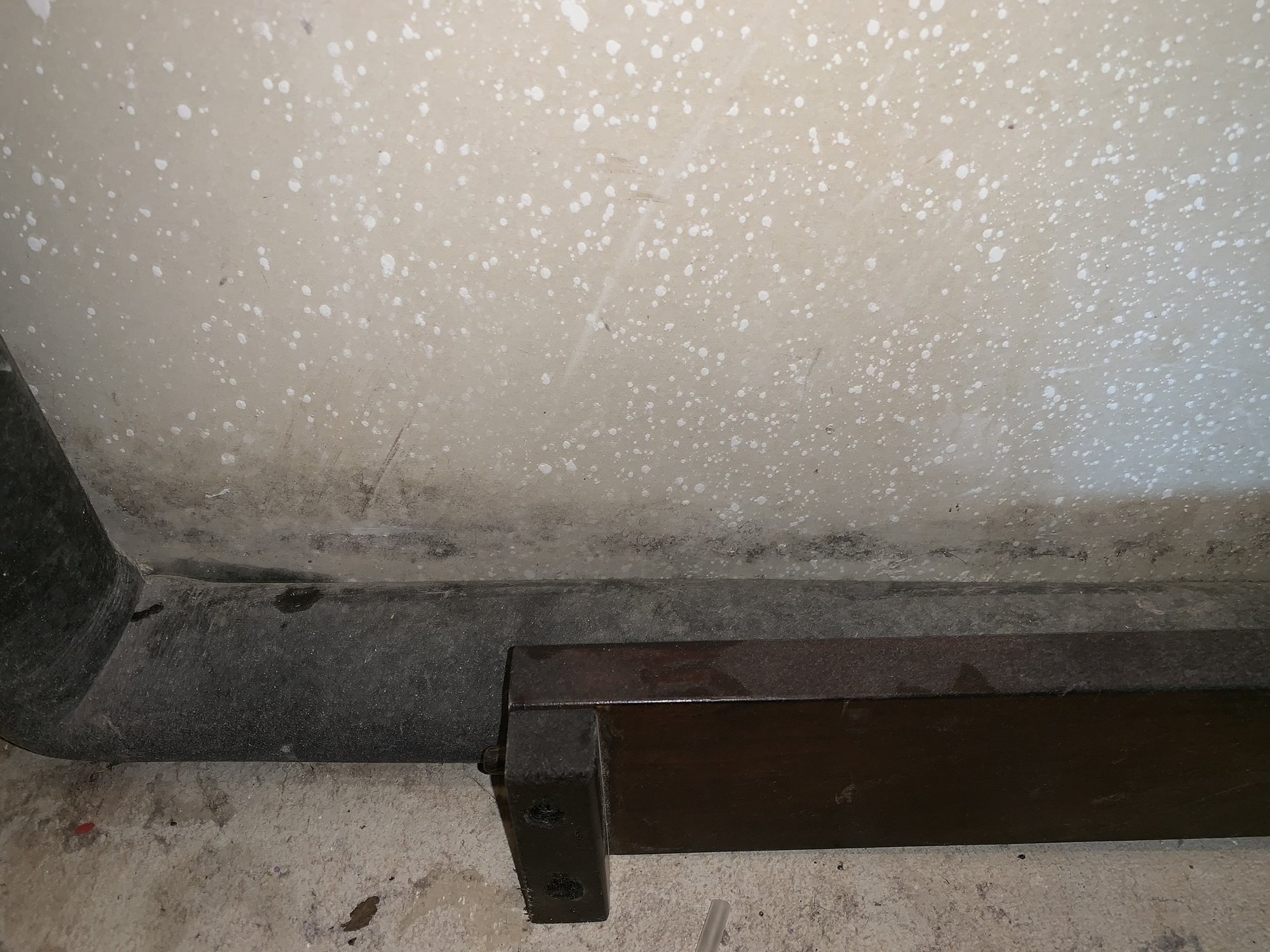 Hamilton knew that video footage and an unfiltered look at how bad the situation had become would garner sympathy for the cause. She wanted to express herself simply and directly. "We don't have to be politically correct or say it in a certain way, using all these big words like 'water intrusions' and 'mycotoxins' — just tell them, 'My house is fucked up.'"
Hamilton's housing nightmare began when her family moved to the area from Hawaii after her husband got stationed in nearby Harker Heights, Texas, as a recruiter. They chose a home in the Montague Neighborhood in West Fort Hood, where the houses were spaced out, and the backyard was large enough to accommodate her four energetic children.
The backyard, however, was the first sign that Fort Hood Family Housing would not be providing impressive accommodations or service. When they moved in, the yard was "like a jungle," and their three-year-old son dove into a large fire ant hill the very first day.
"He must have had 50, 60 fire ant bites, all up and down," Hamilton remembered. "That's how it went from there on."
Pools of water covered their back patio every time it rained, but housing refused to install gutters. Then, a smell developed in their downstairs bathroom. "My neighbor said it smelled like Fritos and old feet," Hamilton said. "Just musty."
But when she put in a work order, maintenance told her they didn't smell anything. Family Housing cleaned the air ducts, but that only made the smell move to a different bathroom. When the Hamiltons' youngest child began crawling, he broke out in spots from the living room carpets.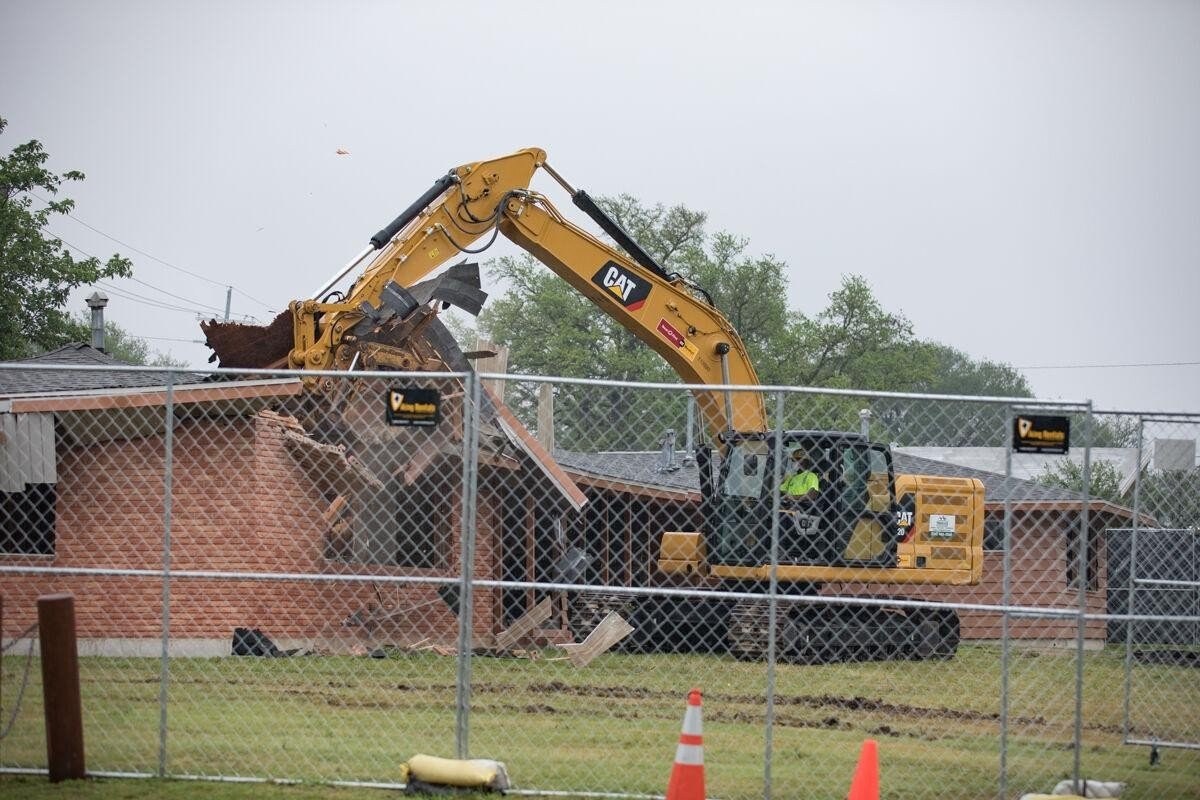 The turning point was when Hamilton caught the edge of her Swiffer on a bathroom tile and dislodged it. "I look at it, and it's black underneath," she said.
Although she was initially told that Fort Hood Family Housing would replace the entire subfloor, instead, they removed the old tile and simply put down new tile, telling Hamilton that would "encase the mold."
The smell lingered. Maintenance pulled both her toilets and discovered more mold, so she fought for an air quality and mold test.
The mold assessor told Hamilton, "Thank God that you did not stop fighting until they let us test." The house was positive for, among other things, chaetomium mold, a highly toxic form of black mold that can cause infections, autoimmune reactions, and even brain damage. It was in every room.
The maintenance team began making exploratory cuts in walls and ceilings. The Hamiltons could see the stucco siding through the hole in the wall of their son's bedroom — the mold had rotted away the plywood and OSB, exposing the fact that the house had no flashing.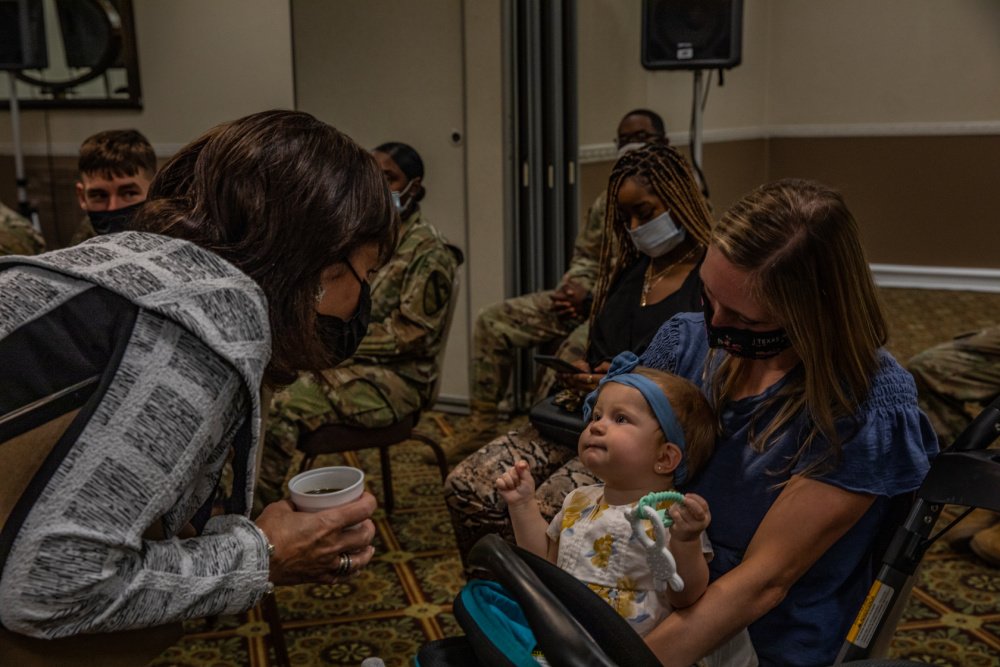 The family was displaced to temporary housing from August through October 2020. Before returning to the home, Hamilton did a walk-through of the house and posted it on Facebook on Oct. 30. On Nov. 2, she went to the house to take down Halloween decorations and discovered her key no longer worked. She then discovered that the houses of a number of the most outspoken residents had been rekeyed.
"They would no longer allow me access to the house," she said. "Because we were a pain in their butt."
But when Hamilton did enter the house after containment, she had an immediate physical reaction — head-to-toe rash, swollen tongue, blood pressure so high that, at the emergency room, she was rushed through triage and put on a heart monitor. She was so disoriented she couldn't remember her last name.
"I told my husband, we're never going back," she said. "If that's how I felt going back inside that house, I'm not taking our kids back; I can't do it."
Hamilton's family is one of 972 that were officially recognized as living in unsuitable conditions last July. She is not the only one speaking out. Maureen Elliott has lived in multiple Fort Hood Family Housing-owned houses since her husband, Shannon, was first stationed there. One had collapsed plumbing and termites; another one gave her and her family autoimmune issues and asthma.
"When I opened the vent in the dining room, you could see it was covered in this black soot," she told Coffee or Die, explaining the conditions in the latter house. "It was falling down like snowflakes."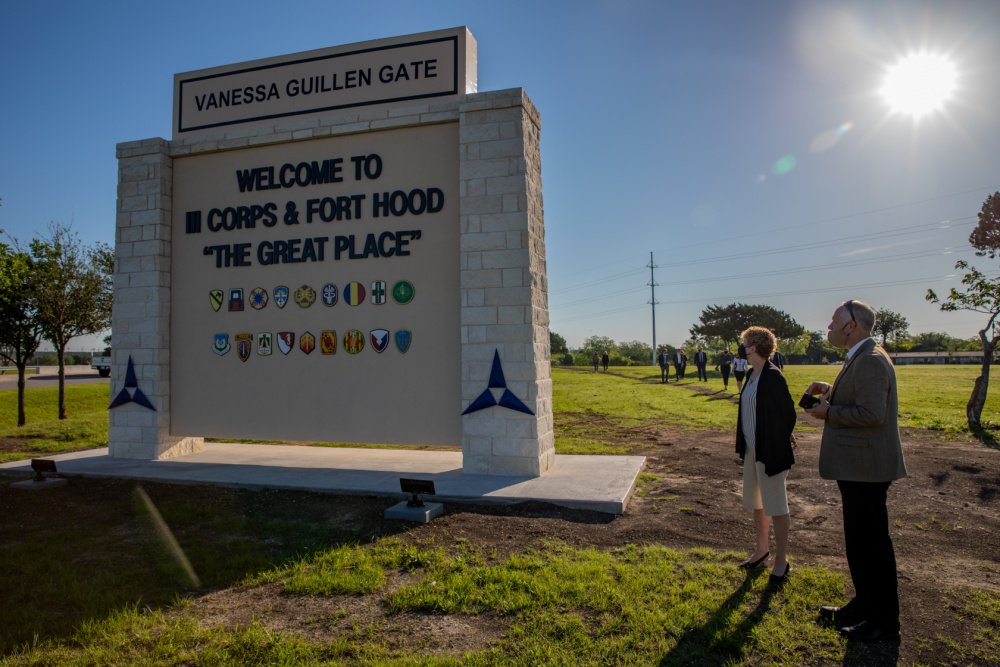 After being displaced from their second house and living in a succession of hotels, the Elliott family was put into company-grade officer housing, but that house had similar issues. "When I had an assessor come in, he told me and my family, 'This house is completely unfit for human occupancy. The amount of mold in here is killing your family.'"
The family moved back into a hotel and left all their household goods behind. Now they can't get anything they own back. "We had our property tested, and it was proven by the tests that it was unfit for us to have in our possession," Elliott said. "What they found on the items is actually used in biowarfare."
Elliott had trouble staying composed as she retold her story. "My husband and I, we've been together for 21 years, we have five children — we've amassed a lot. Our babies' first things are in there. Our photos. Our life."
The locks on Elliott's house were also changed, like Hamilton's, while they continued to pay rent through their housing allowance. Their belongings have been deemed abandoned.
"I sometimes think, maybe I should just shut up," Elliott said. "Let's PCS (permanent change of station), just start over. We can't take our things — they're not safe — but let's just keep things kosher and quiet, not make waves. But then, at the same time, I see families that are going through the same devastation, their kids being hospitalized. My moral compass tells me with every fiber of my being I can't keep quiet about this."
Both Hamilton and Elliott have been as vocal as they can be, both on social media and in traditional media. They tweet vociferously, tagging public figures, trying to garner attention for the issue that has derailed their lives.
"Every week starts a new family's story," said Hamilton, whose family has purchased a house off post and is headed back for a second attempt at mediation with Fort Hood Family Housing this fall.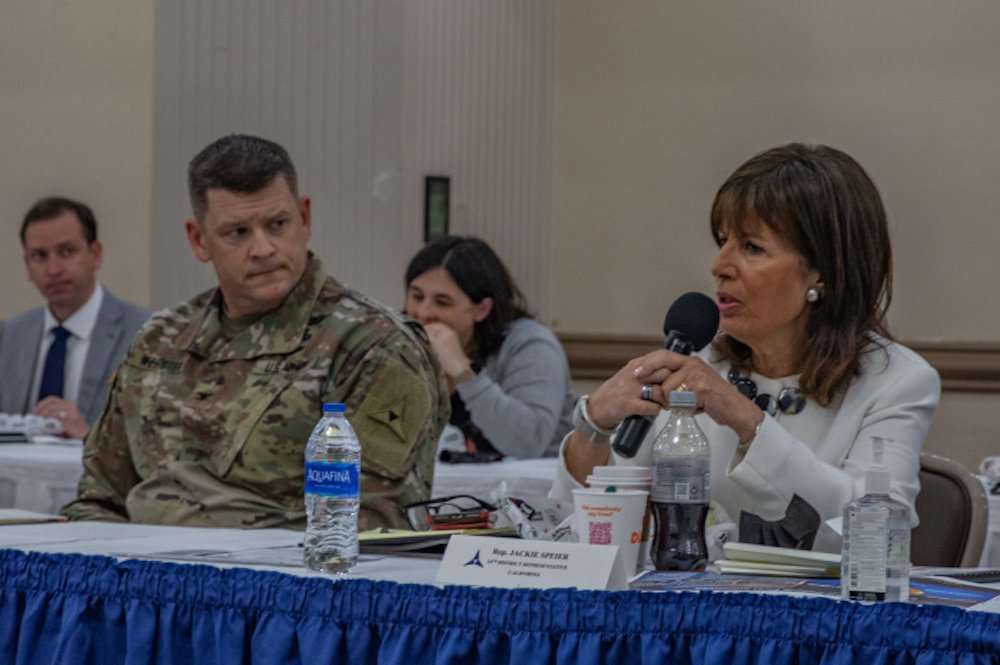 Fort Hood Family Housing did not respond to request for comment on the condition of the homes on the base, and the office of the housing services command sergeant major declined to comment, instead directing any questions to Fort Hood's public affairs office. But the chief operating officer of Lendlease, Phillip Carpenter, touched on the subject at a ceremony in April celebrating breaking ground on the first new houses.
"We continuously listen to the needs of our residents," Carpenter said. "Service members put their trust in Lendlease to provide quality homes and community resources."
US Rep. Jackie Speier, chairwoman of the House Armed Services Committee, visited Fort Hood in May and expressed concern about the state of housing on the base. "The accountability for fixing sewage problems, leaky roofs [and] mold is really, I think, abysmal," she said. "So, if I had my druthers right now, I would terminate that contract."
Hamilton is pleased by Speier's involvement but still circumspect about what the outcome of her TikTok outreach will be.
"This video isn't going to help you get your house fixed," she said. "They're never going to fix your house. The only thing this video is going to do is help people see what it's like so they don't ever live here. Or, you know, somebody somewhere is going to see the video, and they're going to care."
Read Next: Exclusive Dispatch: US Guardsmen Train Ukrainian Troops for War Against Russia