In 1944, John "Wild Bill" Crump, a 20-year-old aviation enthusiast and Washington native, arrived at Harding Field in Nebraska to complete his US Army Air Force pilot training. While earning his pilot wings, Crump discovered the most unlikely of co-pilots: a 2-week-old coyote pup he named "Jeep," a nod to Popeye's pet with supernatural abilities. The pair were soon inseparable.
Crump took Jeep to Baton Rouge for P-47 training. Together, they became more accustomed to flying fighter aircraft. When Crump received orders to England, he smuggled Jeep aboard the RMS Queen Elizabeth, a luxury ocean liner converted into a troop transport ship.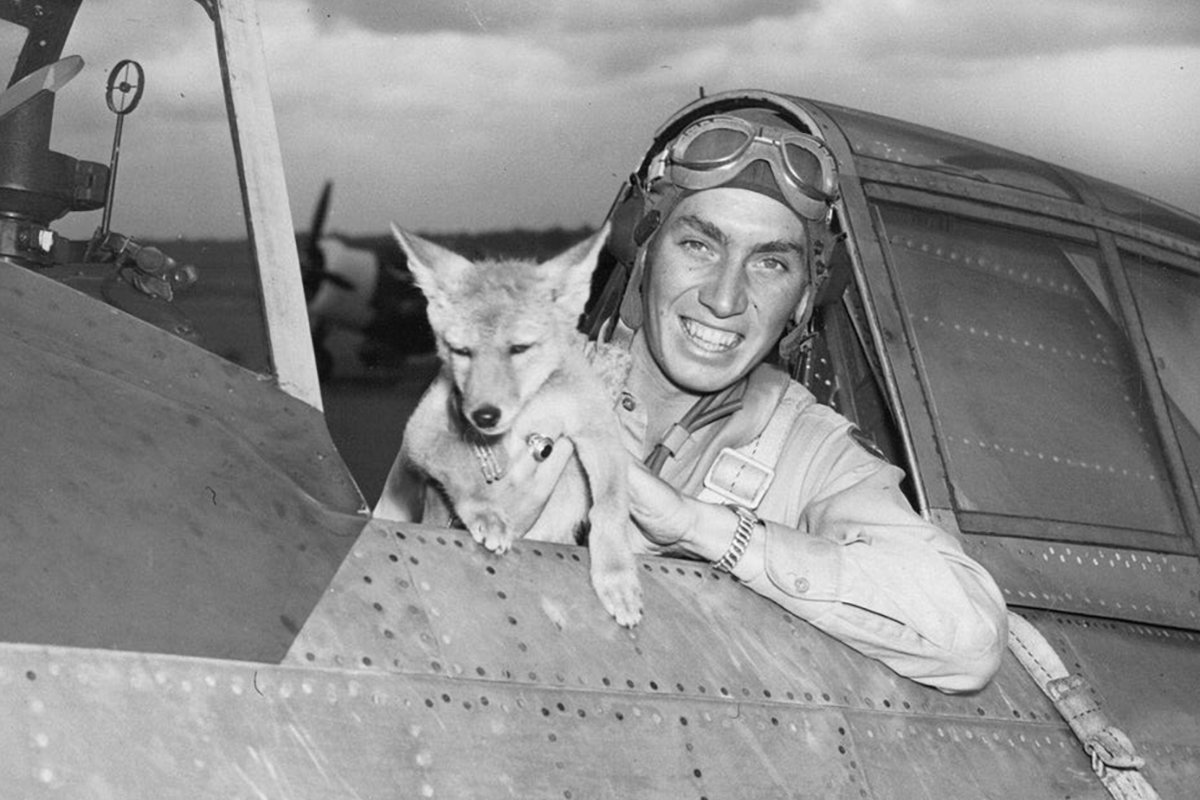 Jeep accompanied Crump to RAF Martlesham Heath Airfield in Ipswich, England. The coyote quickly became the mascot of the 360th Fighter Squadron, 356th Fighter Group. To make his membership official, members of the air combat unit supplied Jeep with his own "dog tags," a pilot's logbook, and an immunization record. Jeep even entertained the pilots during howling competitions.
Despite his mascot status, Jeep did a little more than boost morale — he joined in on the action. On at least five combat sorties, Jeep sat at Crump's feet in the cockpits of his P-47 Razorback and P-51 Mustang aircraft. He was the only coyote in World War II to fly combat missions.
Sadly, the four-legged aviator didn't make it back to the United States with his owner. On Oct. 28, 1944, Jeep was killed when a military vehicle accidentally ran him over. Jeep was buried with full military honors; his gravesite rests on the grounds at Playford Hall in Ipswich, England.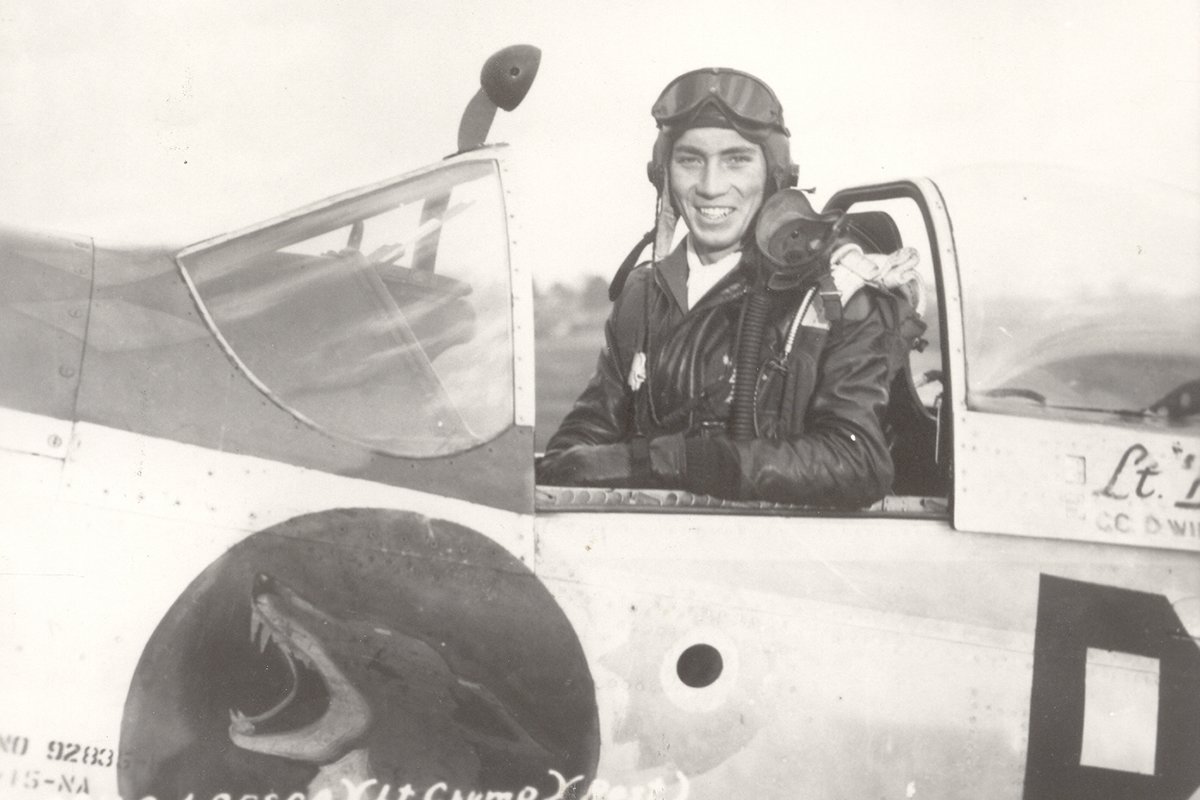 Crump logged 311 combat hours and 77 combat missions piloting "Jackie," the P-51 Mustang he named after his high school sweetheart. On the side of his aircraft's fuselage was a picture of Jeep in honor of their shared service.
Although Crump survived the war and was discharged in 1948, he re-enlisted to participate in the Berlin Airlift. In 1954, he also led a squadron of nine C-124 Cargo Masters from Indochina to France, assisting the French in what was, at that time, the longest troop airlift in history. After his military service, Crump became an air show performer and supported community service initiatives in his home state of Washington.
Read Next: Mutt the Cigarette-Delivering French Bulldog & Other Animals of World War I