ORMOND BEACH, Fla. — If the deal seems too good to be true, it probably is.
But that advice doesn't always shield fans from grifters riding the crest of a rising $34.4 billion global market for licensed sports memorabilia.
Bruce Pyle, the owner of The Steeler Store here, told Coffee or Die Magazine he gets up to three calls daily from people trying to sell him collectibles tied to the black and gold.
But some of the callers don't seem legit.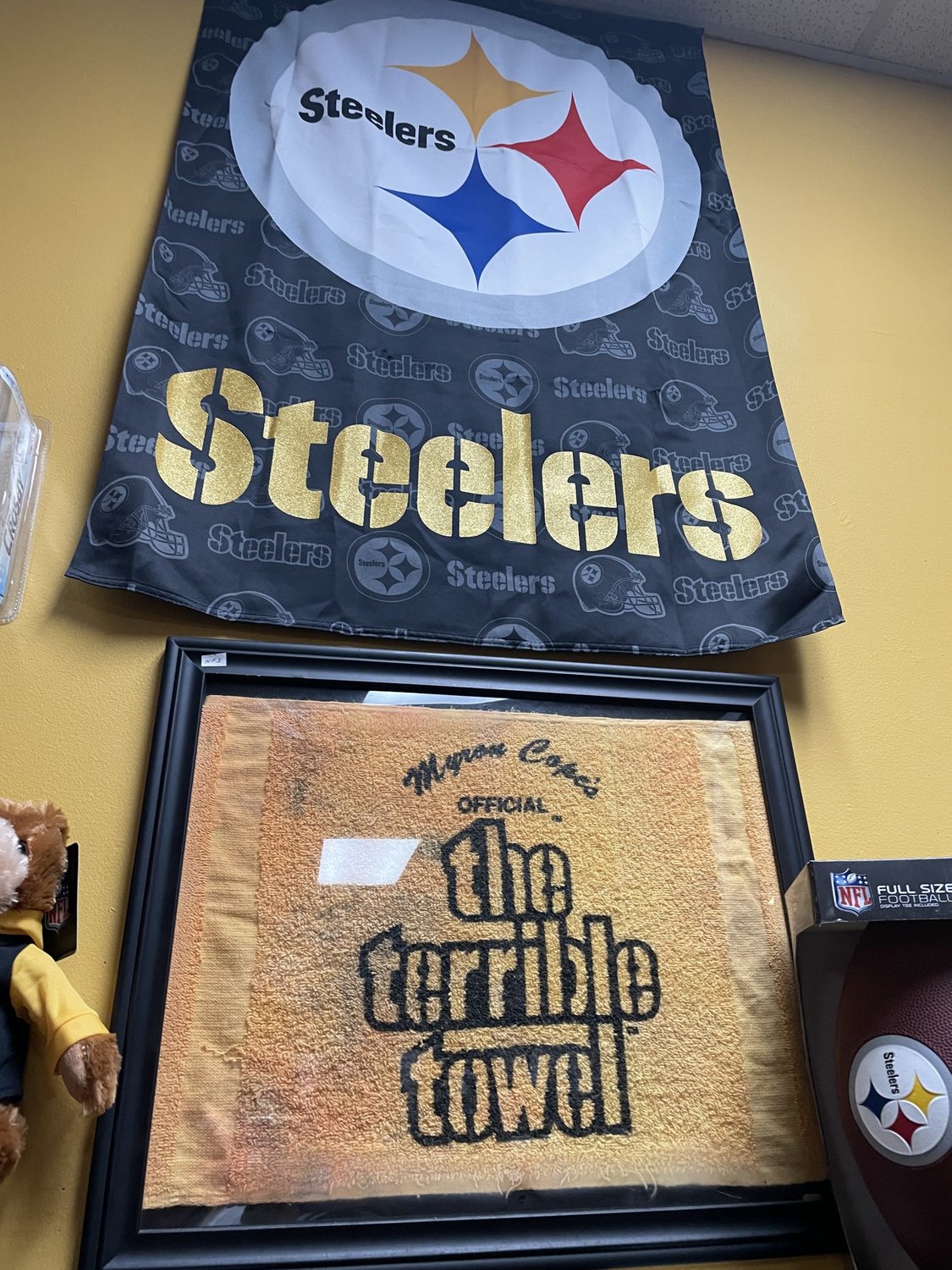 "There are distributors up there that I deal with, and then major companies like WinCraft — a licensed product," Pyle, a Navy veteran who spent more than three decades as a civilian Department of Defense employee before opening his shop, said. "There's nothing — how can I say it? — nothing chintzy about it."
But there are plenty of chintzy goods that overseas scammers try to sneak past Customs and Border Protection officers.
In Chicago on Sept. 13, officers seized a Chinese shipment of 86 championship rings allegedly tied to the hometown Bulls, New York Yankees, St. Louis Cardinals, and Philadelphia Eagles.
They were all fake and bound for a residence in Florissant, Missouri.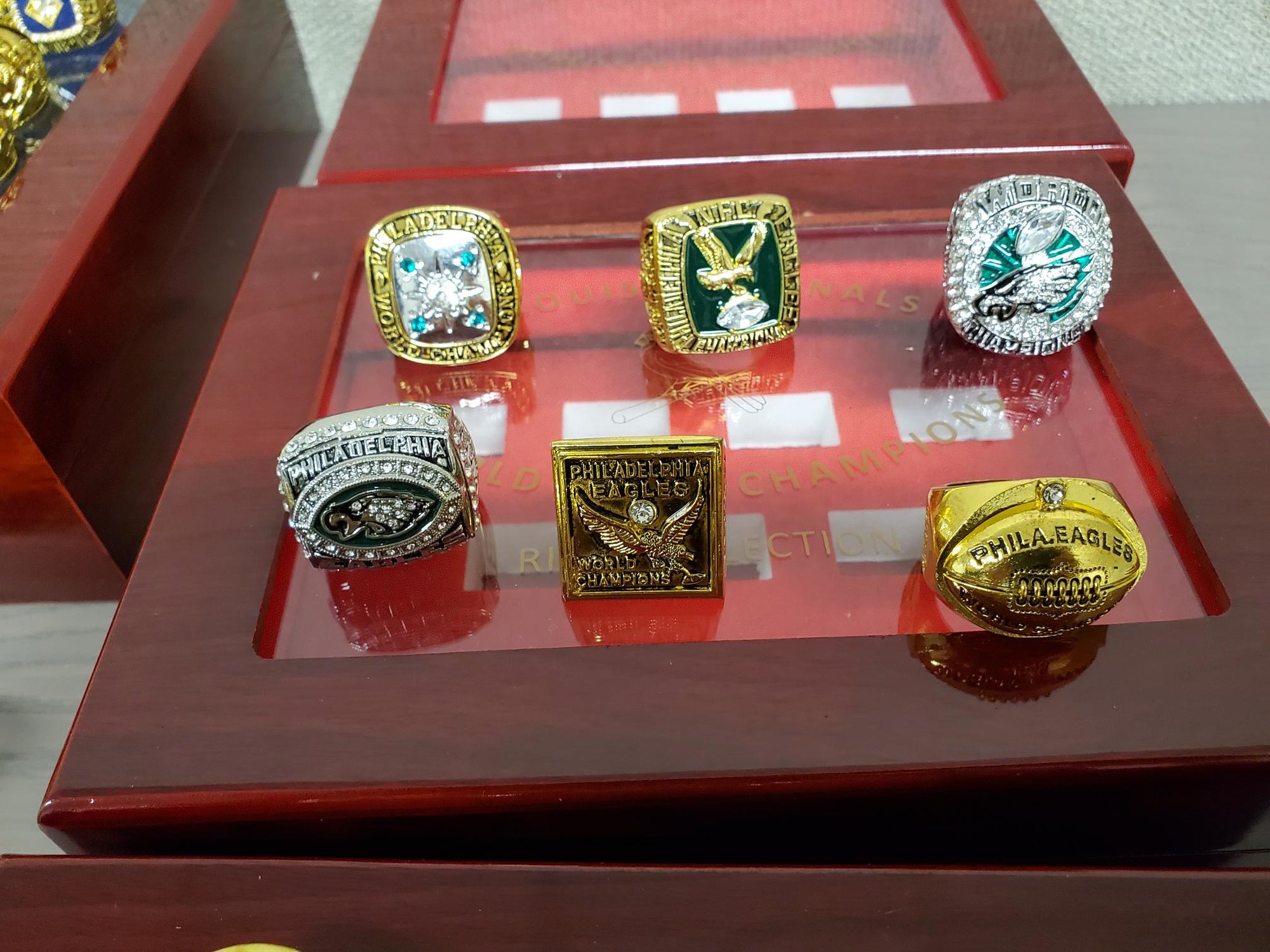 If it had been legit, the jewelry's retail value would've been $2.38 million, according to the Trade Enforcement Team in Chicago and their agency's Centers of Excellence and Expertise.
"It's every day," Customs and Border Protection spokesperson Steve Bansbach told Coffee or Die Magazine.
Bansbach recalled officers intercepting 200 jerseys bearing counterfeit signatures from Baseball Hall of Famer Rod Carew, Pittsburgh Steelers quarterback Dwayne Haskins, and other stars.
If real, that merchandise from the Philippines, which was bound for a Tennessee warehouse, would've retailed for $240,000.
To spot fakes, Bansbach's officers train with licensed sports memorabilia makers and manufacturers such as Apple, Cartier, Gucci, Louis Vuitton, and Rolex.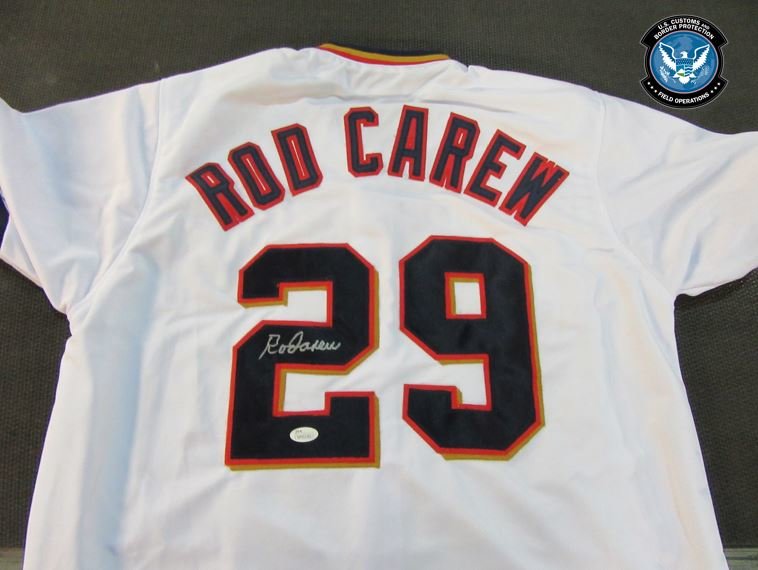 If today is like most days, Customs and Border Protection officers nationwide will seize 76 shipments that violate intellectual property rights, according to the agency.
On one night in early September, officers in Louisville intercepted 2,168 counterfeit watches worth $57.84 million, according to the agency.
In Cincinnati, they nabbed $8 million worth of faux Cartier bracelets.
It wasn't hard for the Chicago officers to spot the forged championship rings from China.
The counterfeiters relied on shoddy materials and didn't build in the jewelry security features used by luxury manufacturers, Bansbach said.
His agency's officers intercept 99.5% of all counterfeit imports before they reach US consumers, he estimated.
"Everything that comes through international mail goes through an X-ray machine," Bansbach said. "It's just standard operating procedure that we do because we want to make sure everything coming into the US is actually deemed admissible into the US."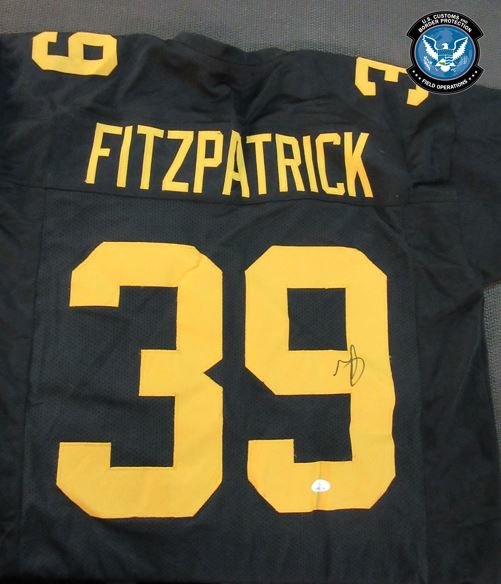 Shane Campbell, Customs and Border Protection's area port director in Chicago, said unscrupulous sellers "dupe shoppers into buying low-quality and dangerous counterfeits online," often by hiding in plain sight on Amazon, eBay, Craigslist, and Facebook Marketplace.
The tech retailers strictly prohibit intellectual property infringement and fakes and will remove listings if they can prove grifters rooked buyers.
To better police a market plagued with phony memorabilia, a cottage industry of third-party authenticators emerged to sort authentic collectibles from the forgeries.
But some of them are shady, too.
In the late 1990s, "Operation Bullpen" — a series of undercover stings organized by the FBI and IRS — took down forgers, crooked retailers, and shady authenticators who trafficked fake memorabilia purportedly linked to baseball greats Ty Cobb, Babe Ruth, Roberto Clemente, Cy Young, and Tony Gwynn.
The feds rolled up even large auction houses for selling fake or altered memorabilia and then "shill bidding" to artificially inflate prices.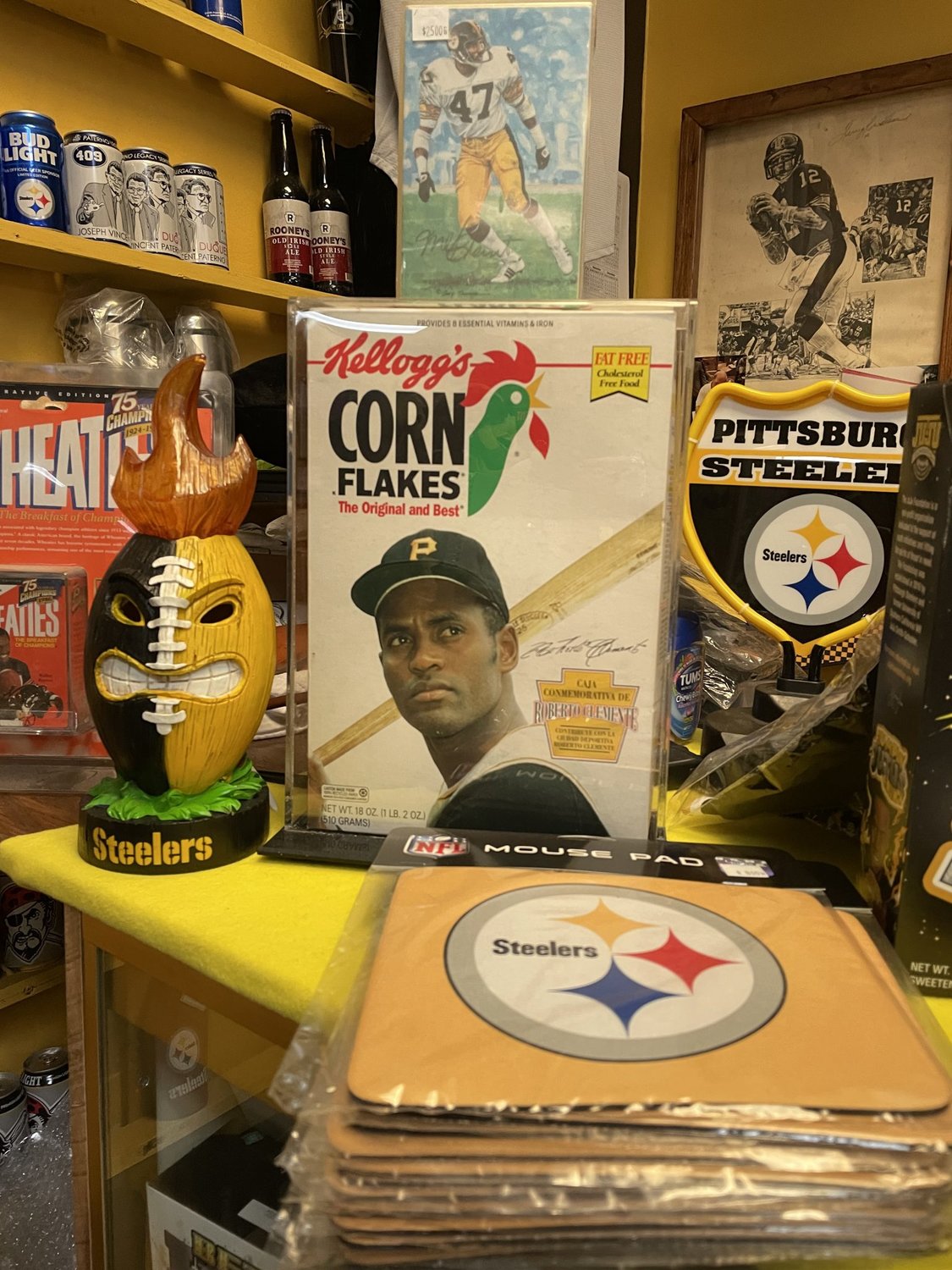 Keepsakes purchased directly from athletes, their families, or their friends are easy to certify as authentic.
Others looking to unload collectibles face tougher scrutiny from shop owners like Pyle. Their analysts will comb through photographs, archives, and other records to prove memorabilia is real before buying it.
One of the items in Pyle's store is an autographed poster of Hall of Fame Steelers quarterback Terry Bradshaw.
Accompanying the poster is a photograph of the very moment Bradshaw signed the memorabilia.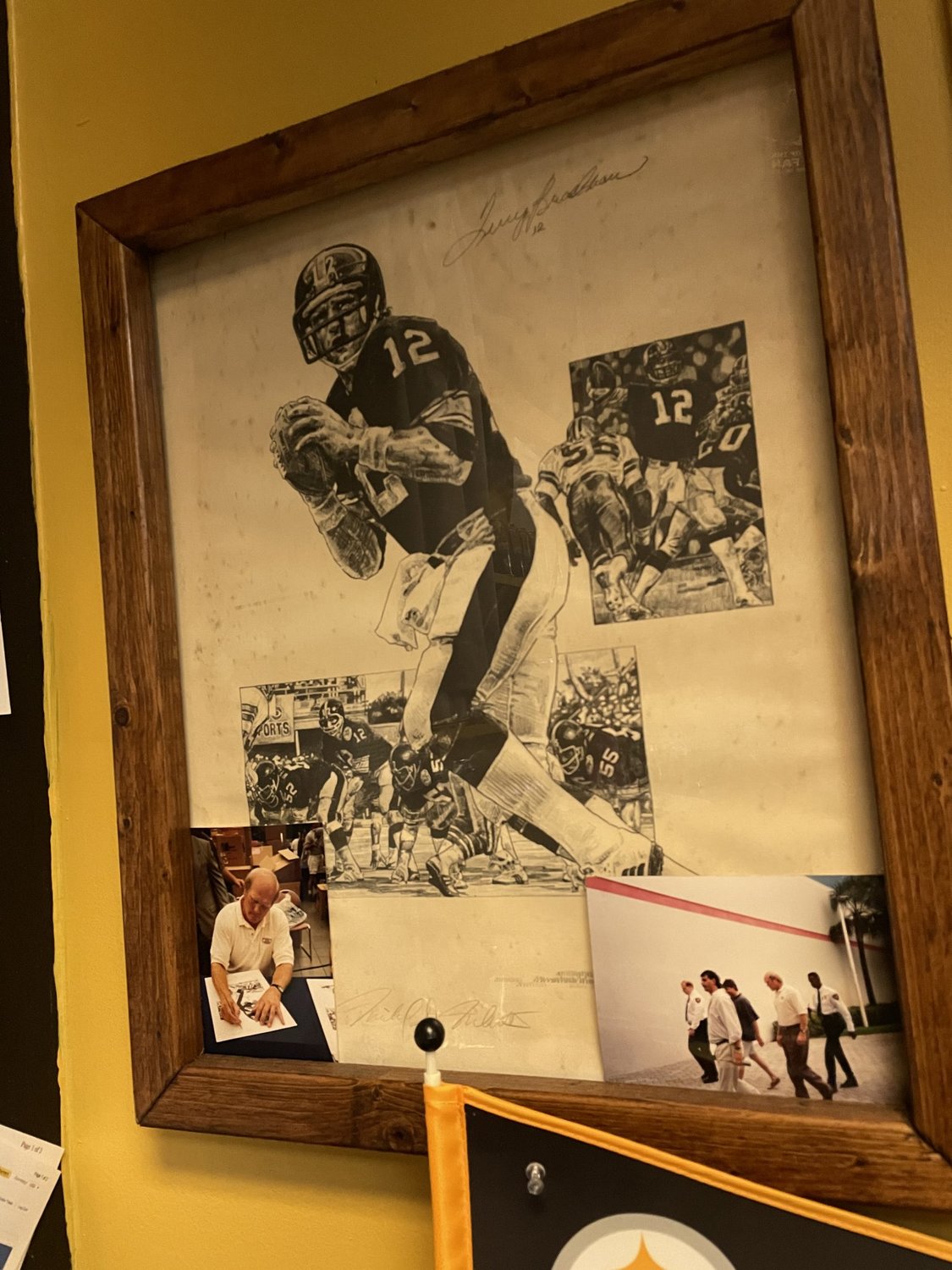 Pyle pointed to another signed jersey he obtained from a non-Steeler Hall of Famer in June.
"I know Calvin Johnson," he said. "He signed it for me."
The condition of the collectible, the strength of the memorabilia market, and comparable recent sales of similarly vetted merchandise ultimately determine the prices consumers will pay.
But many of the collectibles in Pyle's store won't go on the market. They're displays he won't part with for any price.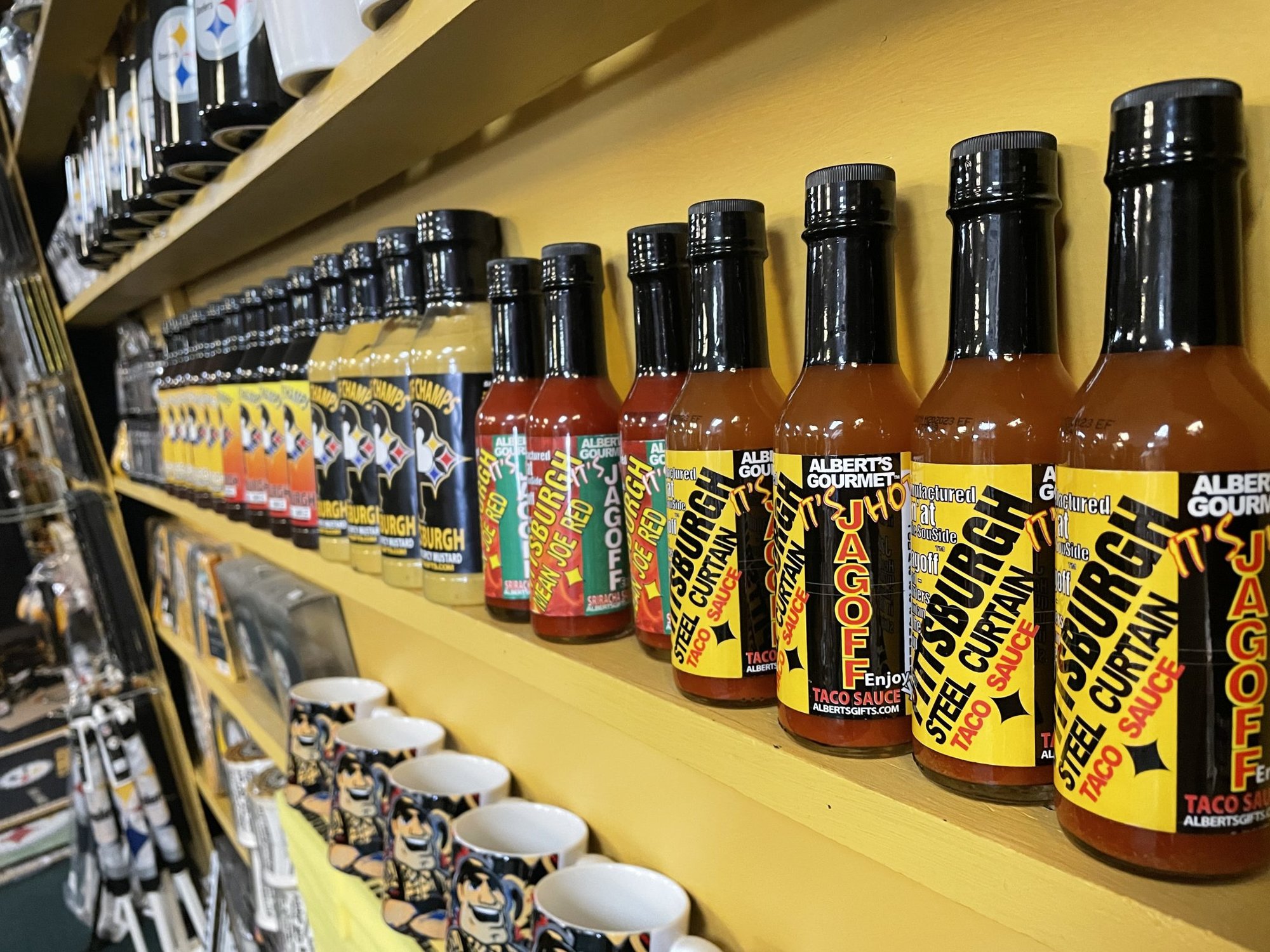 For casual consumers, Custom and Border Protection's Bransbach advises making sure a seller has a US phone number.
He urges fans to review the return policy, digest the seller's reviews, and be realistic about the listed price.
If it's a steal, you're probably getting conned.
"You really need to look at what you're purchasing," he said. "Be very mindful before you hit send or checkout or pay that what you're getting is legitimate. It is not something that is going to be dangerous to you electronically or […] physically.
"And make sure that you're getting it from somebody that is reputable."
Read Next: A Package Deal: Meth Peanuts, Box Turtles, Parasitic Wasps, and King Cobras