When former U.S. Marine Craig Grossi inserted into the Sangin District of Helmand Province, Afghanistan, on his first combat deployment in 2010, he knew it would be an intense experience, but he certainly didn't expect it to take his life in a completely different direction. The Taliban had "easily 200 fighters, 270 degrees around our position," explained Grossi. "It lasted for a week, it didn't stop. They were relentless."
But the Taliban weren't the only ones outside their compound. "In the middle of all this craziness was this little dog. He was like a cartoon character, bopping around, and we would just smile looking at him," Grossi said. "He was just so different from all the other dogs we had seen, and he was so different than the environment that we were in."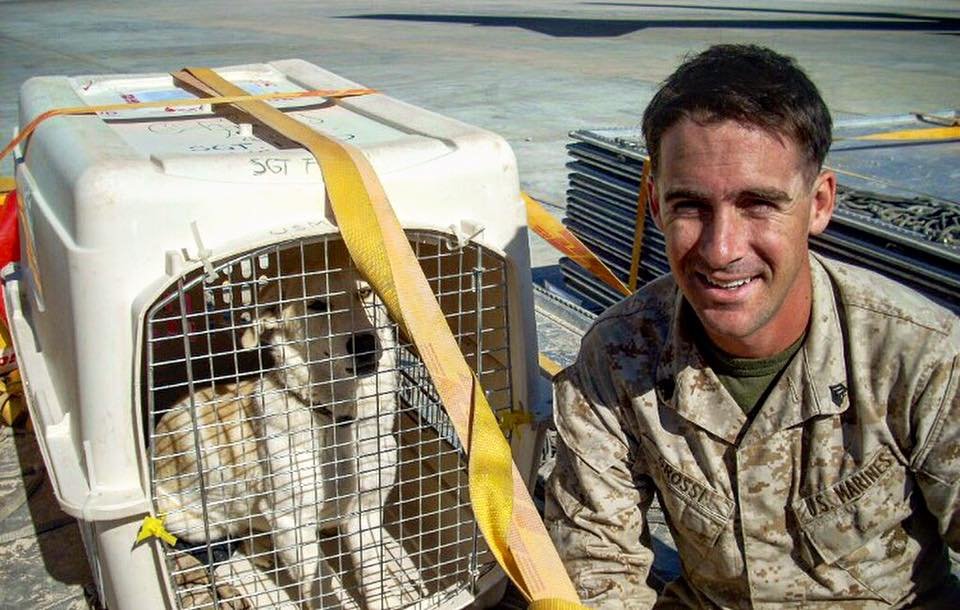 Grossi and his fellow Marines called the dog Fred, and the story of how they befriended him and smuggled him back to the United States makes up a good portion of Grossi's book, "Craig and Fred: A Marine, A Stray Dog, and How They Rescued Each Other." But that tale carries a message beyond just a feel-good story of a Marine and a cute dog.
"It all kind of hinges on that first moment I walked up to him," Grossi said. Cautiously approaching Fred with a piece of beef jerky, almost reconsidering and turning around, Grossi saw the dog's wagging tail kicking up a cloud of dust.
"He had nothing to wag his tail about," said Grossi. "He was hot and hungry and covered in bugs. I wouldn't have batted an eye if he had growled at me and raised his fur on his back. But he chose a different path, and that's made all the difference in his life."
In the face of adversity, this "little, hungry, scrappy runt of a dog" chose to befriend Grossi.
"It's this idea that I've started to call 'stubborn positivity,'" Grossi said. "It's this commitment to being positive, and being positive really means to take personal stock of what you have to be grateful for. No matter how little or insignificant it might seem, it's still something."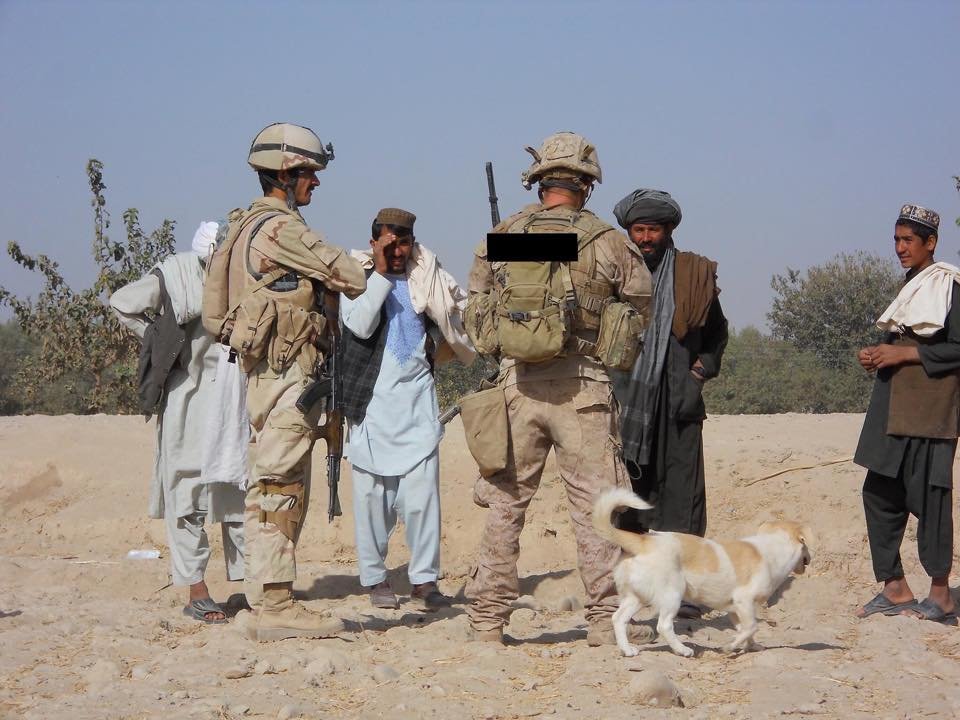 The Road Less Traveled
Now a number of years out of the military and with a Georgetown degree in his pocket, Grossi has made the decision to follow the path of stubborn positivity away of his expected career path and into a whirlwind speaking tour to spread Fred's message across the country.
"We haven't really been home in 2018 for longer than two weeks," Grossi said. "We're definitely exhausted at this point, but it's been one incredible opportunity after another to go around our country and share our story."
As a Marine, Grossi spent half of his career in human intelligence. "It's a field that I just fell in love with. I've always been a very social person and been drawn to connecting with people," he said. That ease of connection spurred him on a cross-country road trip the summer before his last year of college. Fred shared the same ease. "He just attracts people when you walk him around," Grossi said.
Between the two of them, they made friends wherever they went. "The more I shared" Fred's story, said Grossi, "the more I realized I liked telling it, and the more I realized people liked hearing it."
During that road trip, Grossi started an Instagram account for Fred, documenting their travels. Soon after, he started working on the logistics of writing a book. "I really just committed mentally and with my heart to the story and started working on sample chapters and the book proposal and working on Fred's social media and just getting everything in place," Grossi said.
He shopped the story without success, and then made a decision in 2016 to stop pursuing a career in intelligence and instead focus solely on the book. "It's not like I'm a retired general or a former SEAL or anything like that," said Grossi. "I would need to get a news story written about me, something that would attract a publisher."
Two days after declining to take a polygraph for a job at the CIA that "I would have killed for a couple years before," Grossi randomly discovered a website called The Dodo and filled out their submission form. "I was already expecting not to hear anything back," Grossi said, "or get told 'Talk to us around Veterans Day.'" But he received a reply from a reporter within an hour and immediately got on the phone with her.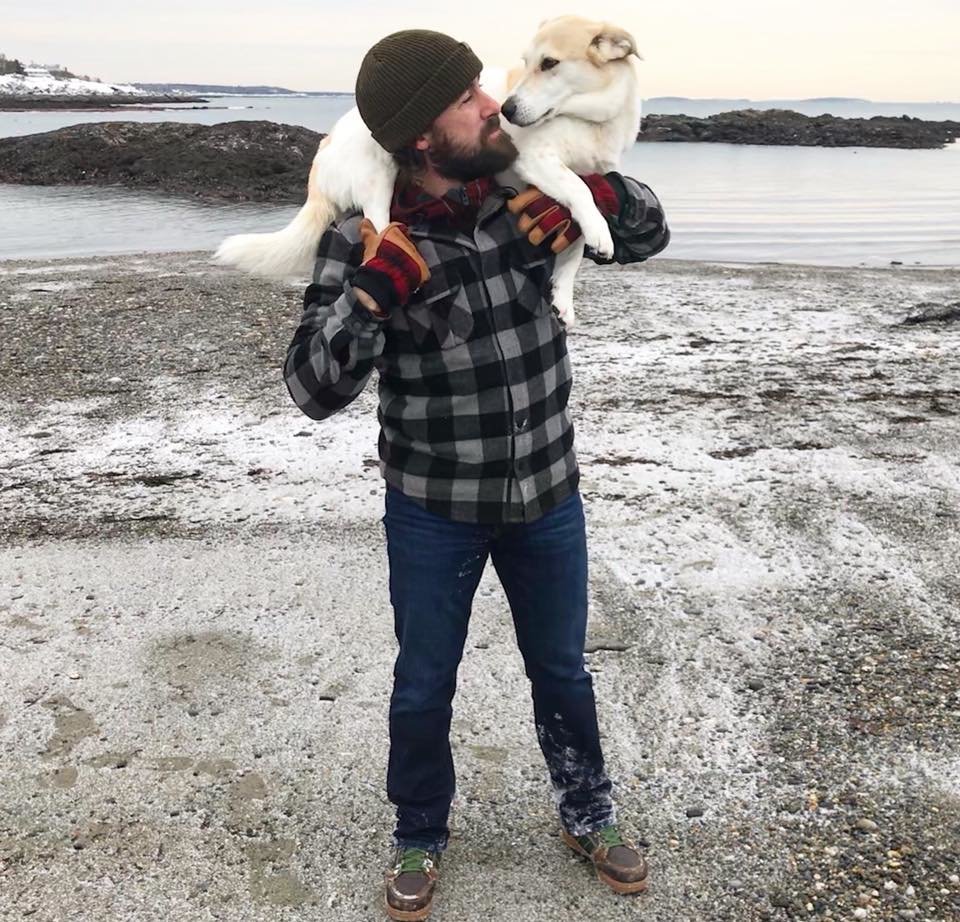 "I went to work the next day when the article came out, and my phone is just going crazy," Grossi remembered. "I check it, and Fred's Instagram and Facebook page are just jumping."
The next day the Dodo released a video on Facebook, which got 40 million views in the first week — it now has almost 100 million views. Soon after, he received an email from Harper Collins publishing.
"I had it all ready, I had it all stacked," Grossi said of his meticulous preparation for that moment.
Spreading Stubborn Positivity
Grossi's travel promoting the book has carried him through the last two years, and he has found it to be an incredibly fulfilling experience.
"All I did was put it on paper and get it out there," he said of the book. "But people are doing something really big with it — they're taking away something from it that I didn't put in there. They're finding their own strength through our story, and that's amazing to me."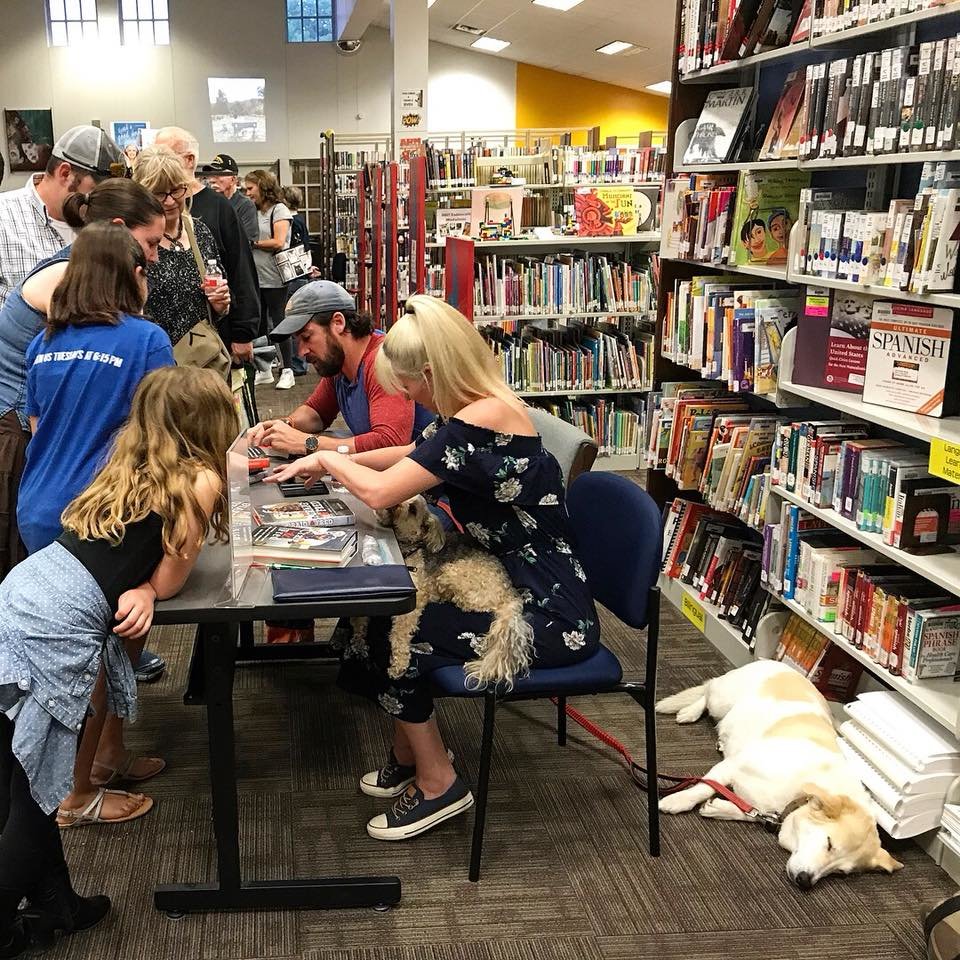 Grossi said that writing the book was therapeutic, and he thinks that other veterans being open about their experiences would find the same effect. "That doesn't mean that everybody has to go out and write a book," Grossi said, "or stand in a room full of people and share their stories. It just means that you feel comfortable doing it. That you CAN share your story."
As he's gone around the country, Grossi has seen how many people don't even know that their neighbors are veterans, or have never spoken to their relatives about their time in the military. This contributes to a disconnect between the civilian population and veterans.
"If we really want to bridge that divide," Grossi said, "we're going to have to shed the idea that we don't talk about it, that whatever we went through is something we bury deep down and drown it with whiskey."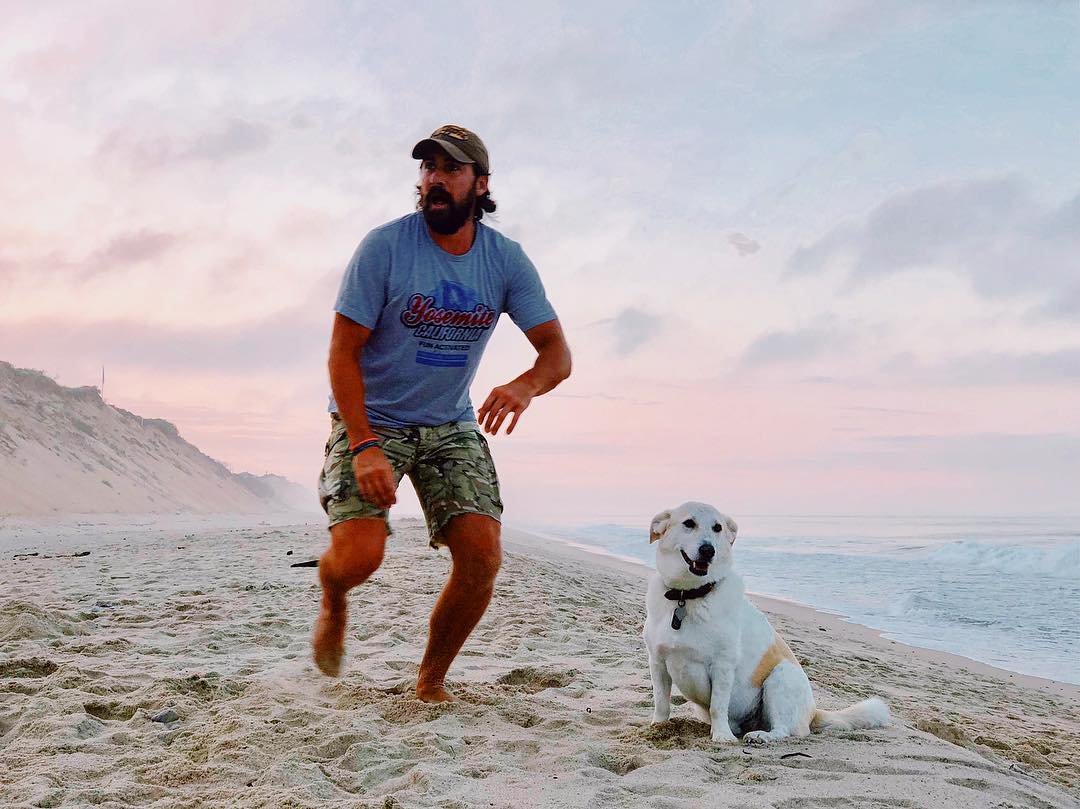 But to Grossi, bringing civilians and veterans closer together is "a tertiary perk" — what matters most is "that you want to keep it alive, keep the memories of your friends alive," he said.
Recently, Grossi and Fred were in New York City spreading Fred's stubborn positivity in an often relentlessly negative place. "We were walking through this really busy intersection," Grossi recalled, "and there's this big traffic cop, and she's yelling at cars and slapping cabs and blowing her whistle. And Fred is just trotting, and his tail is bobbing, and he's looking right at her. She totally breaks her tough cop appearance and is just like, 'Hey sweetie, good morning, how are you?' And then she goes back to blowing her whistle and yelling at cars."
Since the first moment Grossi approached Fred in Afghanistan, he's been breaking through people's tough veneers.
"If a dog could do that despite having every reason not to," Grossi said, "if a dog could dig deep and find something to wag his tail about, then what's my excuse?"