If you're a fan of Deadpool's leading actor Ryan Reynolds' unique style of action-adventure comedy, then there's a good chance you might have witnessed the ongoing feud between Reynolds and fellow Hollywood actor Hugh Jackman.
The hilariously friendly war, which has played out primarily over social media, is said to have started when the two leading men met on the set of the 2009 movie X-Men Origins: Wolverine.
During a 2020 interview with The Daily Beast, Jackman opened up about his so-called "feud" with Reynolds, explaining that it all started when he approached the future Deadpool star and told him to be good to his then-wife Scarlett Johansson.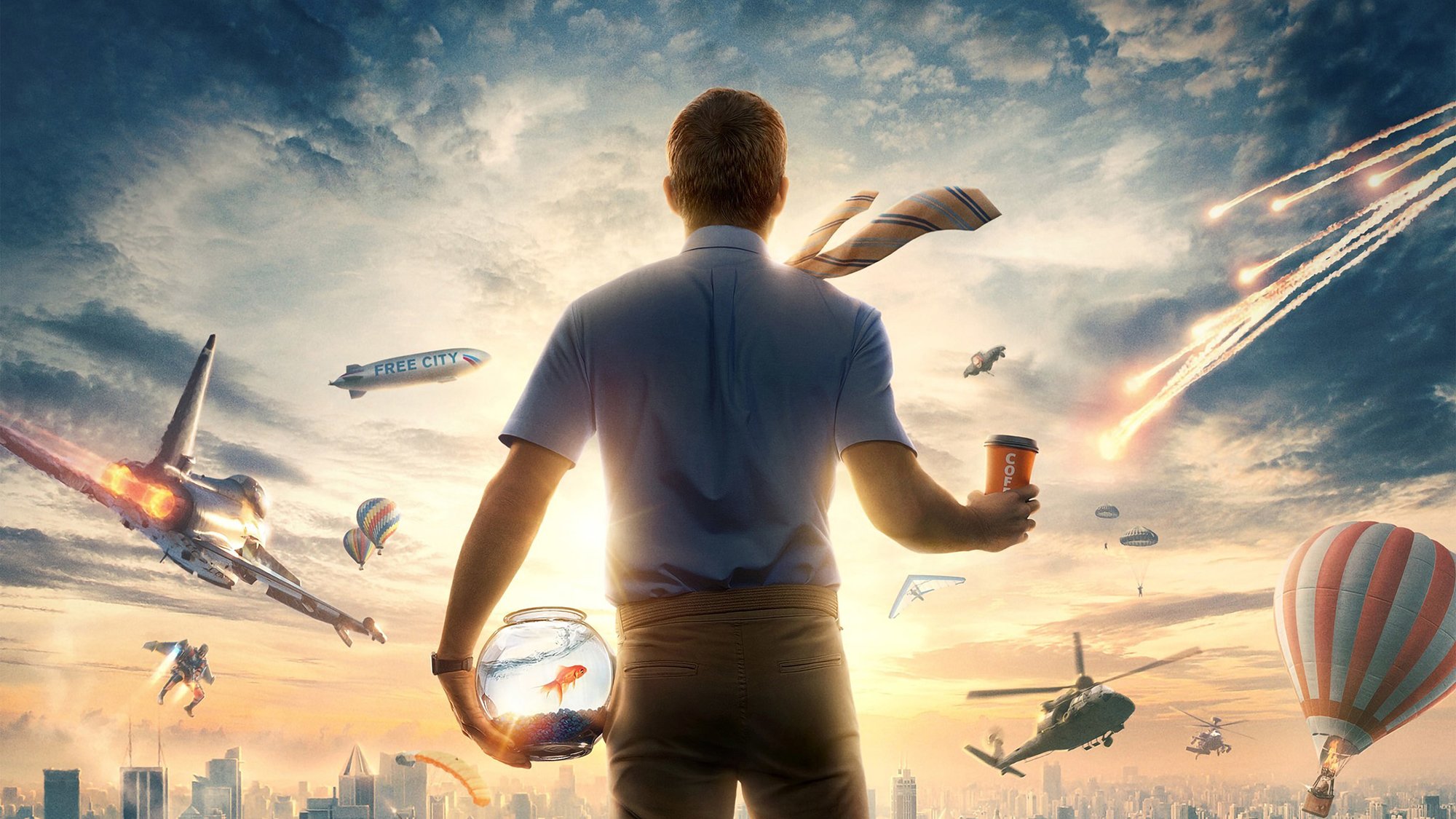 It now appears the actors' rivalry has reached our beloved coffee world, as well. Earlier this week, Laughing Man Coffee, a popular New York City cafe co-founded by Jackman, announced on Instagram that the Free Guy movie would be giving out free coffee.
The "while supplies last" promotion is taking place at the Laughing Man Coffee Duane Street location to celebrate the release of Reynolds' new movie. In Free Guy, Reynolds plays a character named Guy, a bank teller who starts each morning off with a cup of coffee, unaware that he is actually a non-playable character, or NPC, inside a dangerous, open-world video game.
Jackman's Laughing Man Foundation supports coffee farming communities by investing in programs that clear the way to health, growth, and success for coffee farmers and their families. The Laughing Man Foundation has an ongoing partnership with Fair Trade USA to create programs to support coffee-farming communities in regions such as Colombia, Peru, and Ethiopia.
A Free Guy-inspired coffee truck recently arrived at the AMC movie theater at Disney Springs, an outdoor shopping, dining, and entertainment complex at the Walt Disney World Resort in Lake Buena Vista, Florida.
According to the Orlando Sentinel, the mobile cafe, run by Joffrey's Coffee and Tea Co., offers several unique specialty drinks, such as the "Have a Good Day Latte" and the "Hero's Cold Brew."
Without giving any spoilers from Free Guy, rumor has it that our favorite caffeinated beverage plays an essential role in Reynolds' character's quest for self-awareness in his world, which is all the reason we need to grab a coffee and reserve a seat at the movie theater this weekend.
Free Guy opens Friday and has just been certified "fresh" by Rotten Tomatoes.
Read Next: