C'est la guerre.
French military forces operating in northern Africa killed a senior Al-Qaeda leader on Wednesday, marking a key win in a longstanding counterterrorism operation.
"On June 3, the French armed forces, with the support of their partners, neutralized the emir al-Qaida in the Islamic Maghreb (AQMI), Abdelmalek Droukdal and several of his close collaborators, during an operation in northern Mali," France's Armed Forces Minister, Florence Parly, tweeted.
Droukdal led Al-Qaeda in the Islamic Maghreb, or AQIM, and was involved in all aspects of the organization to include financing, planning, and the execution of terrorist attacks.
"If true, Droukdal's death would deal a significant morale blow to AQIM who has been struggling to gain more power for at least the last five years," Veryan Khan, president and CEO of the Terrorism Research & Analysis Consortium, told Coffee or Die.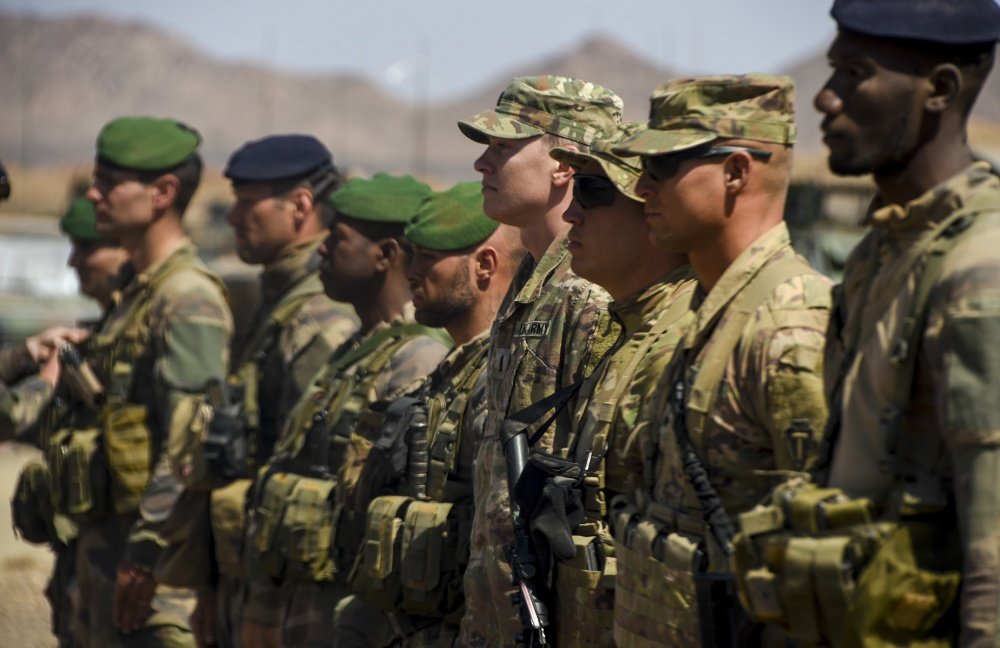 France has about 5,000 troops deployed to North Africa as part of an ongoing counterterrorism mission called Operation Barkhane. Since its inception in 2014, the French operation has reportedly killed more than 600 terrorists in Africa's Sahel region.
The Sahel is a vast region stretching more than 3,000 miles across Africa, from the Atlantic in the west through Sudan in the east.
In a statement published to its website, U.S. Africa Command confirmed Droukdal's death.
"This wasn't just a win for France and the U.S. or even the nations of the Sahel. It was a win for every nation that opposes terrorism and violence," said Major General Dagvin Anderson, Special Operations Command Africa commander, in a release.
The French military had reportedly been searching for Droukdal for seven years, and Wednesday's operation was carried out with help from a U.S. Intelligence, Surveillance, and Reconnaissance, or ISR, asset, according to a U.S. Africa Command release.
"Droukdal was the engineer behind expanding AQIM's ideology throughout the Sahel and Maghreb, and more recently into western Africa, where aligned elements have conducted attacks and kidnappings from Nigeria to Cote d'Ivoire," said Rear Admiral Heidi Berg, U.S. Africa Command director of intelligence, in a release. "He was responsible for numerous attacks and the deaths of hundreds of innocent civilians."
In northern Africa, U.S. military forces operate both manned and unmanned ISR aircraft to conduct counterterrorism missions.
TRAC's Khan added that Droukdal's death could set off a power struggle among the different terrorist factions based in northern Africa. Notably, another Islamist militant group named Nusrat al-Islam, or JNIM, which operates in northern Africa's Maghreb region, could step up and fill the power vacuum, Khan said.
"JNIM has been much more active and operational than AQIM — it is possible that JNIM will over take AQIM's role in the overall [Al-Qaeda Central] hierarchy," Khan told Coffee or Die.
The news of Wednesday's raid also comes only several months after France announced the creation of a new anti-terrorism task force, named Takuba, comprising special operations troops from various Western allies and is to operate in tandem with the armies of Mali and Nigeria in the West African region called the Sahel.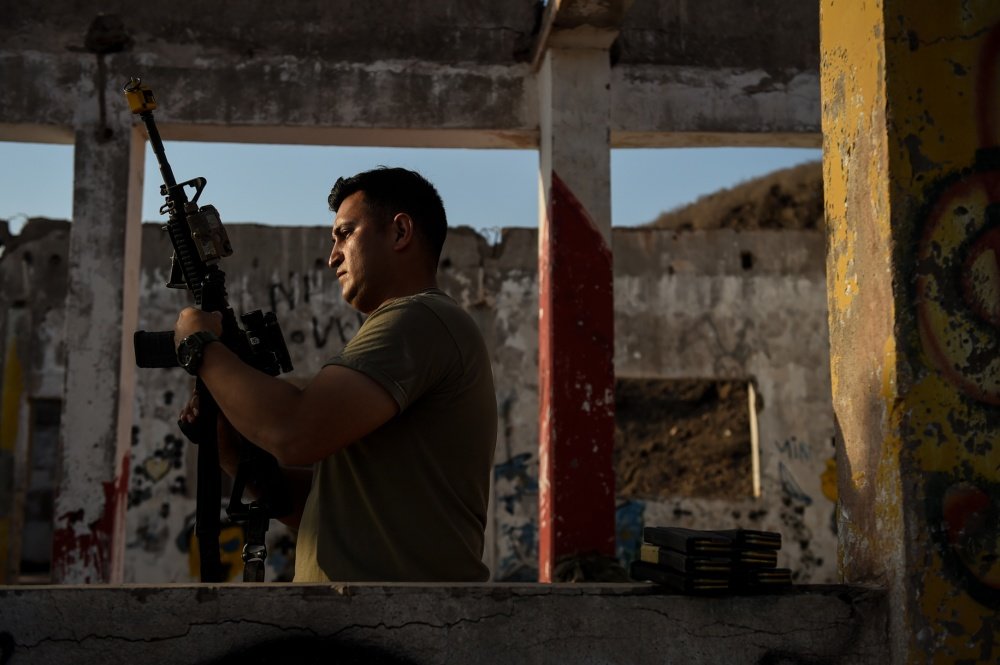 Northern Mali fell under the control of terrorist groups in 2012, creating a lawless space akin to what Afghanistan was like prior to America's 2001 invasion. Droukbal had led AQIM for nearly 15 years and was instrumental in the terrorist group's de facto takeover of northern Mali until French forces launched Operation Barkhane in 2014.
When Al-Qaeda fell back from Afghanistan in 2002, they regrouped in places like Syria, Iraq, Yemen, Nigeria, Mali, Libya, and Somalia. Algerian extremists created AQIM in the late 1990s, and the group pledged allegiance to Usama Bin Laden in 2007. Operating mainly from bases in northern Mali, AQIM has conducted numerous terrorist attacks in northern Africa, including a 2016 attack on a hotel and restaurant in Burkina Faso, which killed 30 people.
In January, French President Emmanuel Macron reaffirmed France's commitment to counterterrorism operations in Africa, pledging another 220 troops to Operation Barkhane.
French forces also reportedly captured a key terrorist leader in northern Africa on Friday.
"On May 19, French forces captured Mohamed el Mrabat, veteran jihadist in the Sahel region and an important cadre in EIGS," Parly tweeted, referring to the Islamic State in the Greater Sahara, or EIGS, group.
Some 25 Islamist militant groups operate across Africa, according to the U.S. Department of Defense. About 6,000 U.S. defense personnel are currently deployed to Africa, the Military Times reported.
"Violent extremist networks are expanding in Africa at a rapid pace, due in large part to weak governance and disenfranchised populations while employing violence to exacerbate despair and hopelessness," General Stephen Townsend, commander, U.S. Africa Command, said during testimony before the Senate Armed Services Committee on Jan. 30.