Camouflage, concealment, and deception are just some of the hallmark tactics covert and special operations units use to remain discreet in hostile environments. It doesn't make any rational sense to wear green jungle fatigues in the Arctic or to wear all-white snow camouflage in the jungle. Throughout years of wars and conflicts, the US military has adopted new camouflage patterns out of necessity for operational requirements.
Norvell Gillespie, a civilian horticulturist and the gardening editor for Better Homes & Gardens magazine, was consulted to design new camouflage techniques for the US Army during World War II. At the request of Gen. Douglas MacArthur for 150,000 jungle uniforms, the Army and the Marine Corps each had its own implementation for jungle camouflage clothing.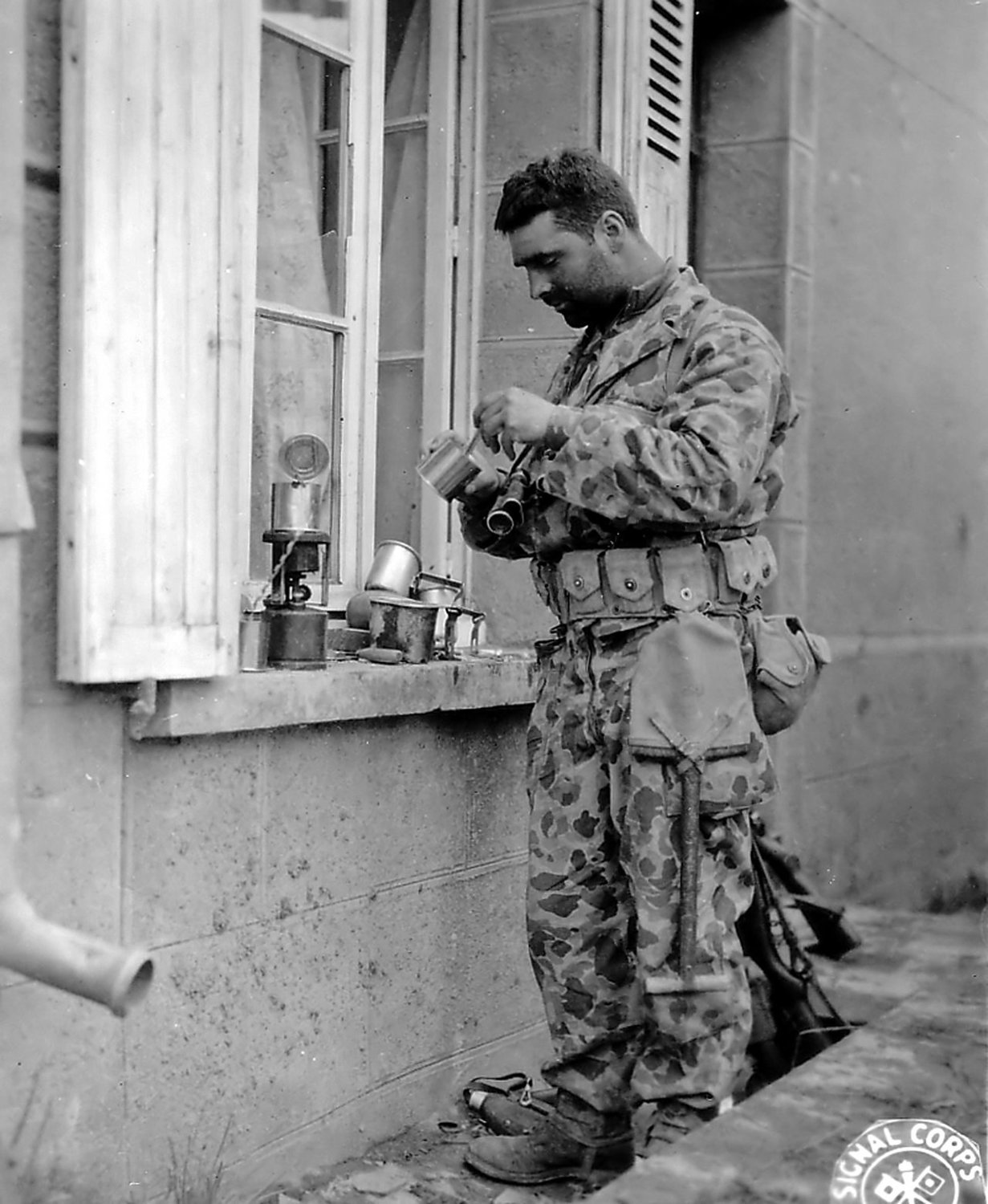 Marine Raiders adopted variations of the reversible "frog skin" or "frog suits," including the M1942 Reversible Spot Pattern and P42 Camo utility uniform in 1942 and 1943. Some of the details on the uniforms might have varied, but the overall color pattern remained similar. One side had a five-color green-and-brown spot pattern for jungle environments, while the other side had a three-color tan-and-brown pattern for beach environments during the island-hopping campaigns.
Army infantry and armored units in Europe donned a two-piece M1942 fatigue uniform made from the same herringbone twill (HBT) cotton fabric. However, unlike with the enemy faced in the Pacific, there was a visual similarity to German soldiers' camouflaged uniforms that caused an uptick in friendly fire incidents and a pivot away from the camo in the European theater.
Between the 1950s and the 1970s, the frog skin camouflage pattern saw several applications. Marines had frog skin helmet covers that saw limited action during the Korean War. Cuban exiles, trained in the Florida Everglades by the CIA's Brigade 2506, wore a frog skin-style uniform during the botched Bay of Pigs invasion.
Nissan Atoll, Green Islands, South Pacific, Jan. 31, 1944: Inside enemy territory, a recon party lands, senses keyed up for sounds of the Japanese troops known to be present. A perilous fact-finding mission is underway. Photo courtesy of usni.org.
In Vietnam, selective units personally obtained commercially made clothing that was based on the frog skin pattern, which was popular among civilian hunters at the time. The Americans called it "duck hunter," while the local South Vietnamese troops referred to the disruptive coloration as "beo gam," or leopard.
Since the US military didn't have an officially issued camouflage uniform during the Vietnam War, Army Special Forces advisers, sailors and Marines attached to the Military Assistance Command Vietnam — Naval Advisory Group, and those from the CIA-sponsored Civilian Irregular Defense Groups program revived the camouflage. Ultimately, these units found the "tiger stripe" camo more effective, particularly MACV-SOG.
The perfect camouflage may not exist, but the frog skin or duck hunter pattern certainly has had its place in history.