I fucked up.
That's what I thought as I sat in Iraq with US troops in March 2020, confined to the air base at Erbil International Airport in Iraqi Kurdistan with no going in or out. My friend's apartment with the rest of my luggage was just a seven-minute drive away.
Not that it mattered. All commercial flights had been indefinitely suspended due to the seemingly sudden global pandemic.
It wasn't so much the thought of being stuck in Iraq — I was seriously considering plans to set up shop there and look at apartments. It was that I still had to pay rent for my apartment in Tacoma, Washington, and the entire global order seemed to be collapsing in real time. It wasn't clear if I was ever going to leave.
"This definitely wasn't the plan," an Army captain said as exhausted American soldiers in mine-resistant, armored-protective vehicles pulled into the air base on a dark and drizzly night after tearing down their positions in Mosul in a matter of days. A mixture of tensions with Iranian-backed militias, rising violence, and that sudden global pandemic had prompted their hasty repositioning.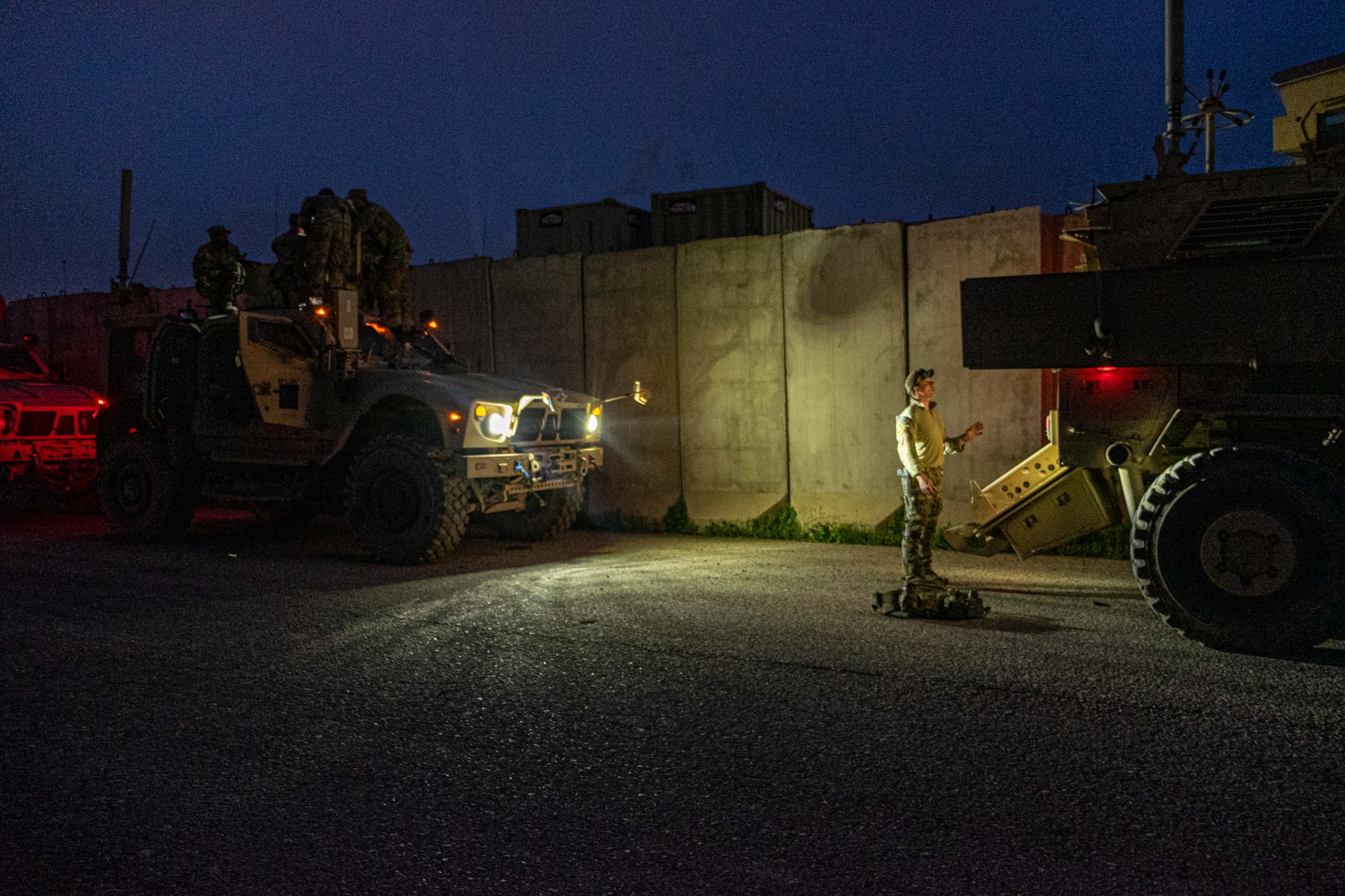 For members of the 25th Infantry Division's Alaska-based 1st Stryker Brigade — the "Arctic Wolves" — it was supposed to be a straightforward deployment as they took on operations in Iraq and Syria in late 2019. However, the deployment proved to be anything but straightforward.
They'd had to navigate a Turkish invasion of Syria with an accompanied American retreat and the mass displacement of refugees, a revolution that broke out on Iraq's streets, rocket attacks, and a massive ballistic missile strike after the killing of Qassem Soleimani. And that was before COVID-19.
Special operations troops like Green Berets and Navy SEALs played a central role in the war against the Islamic State group, or ISIS. Working with local Iraqi and Syrian forces, they had increasingly come to be at the center of media coverage and pop culture depictions of America's global conflicts.
But thousands of other regular troops were deploying constantly to support their missions.
It was their story I was there to tell.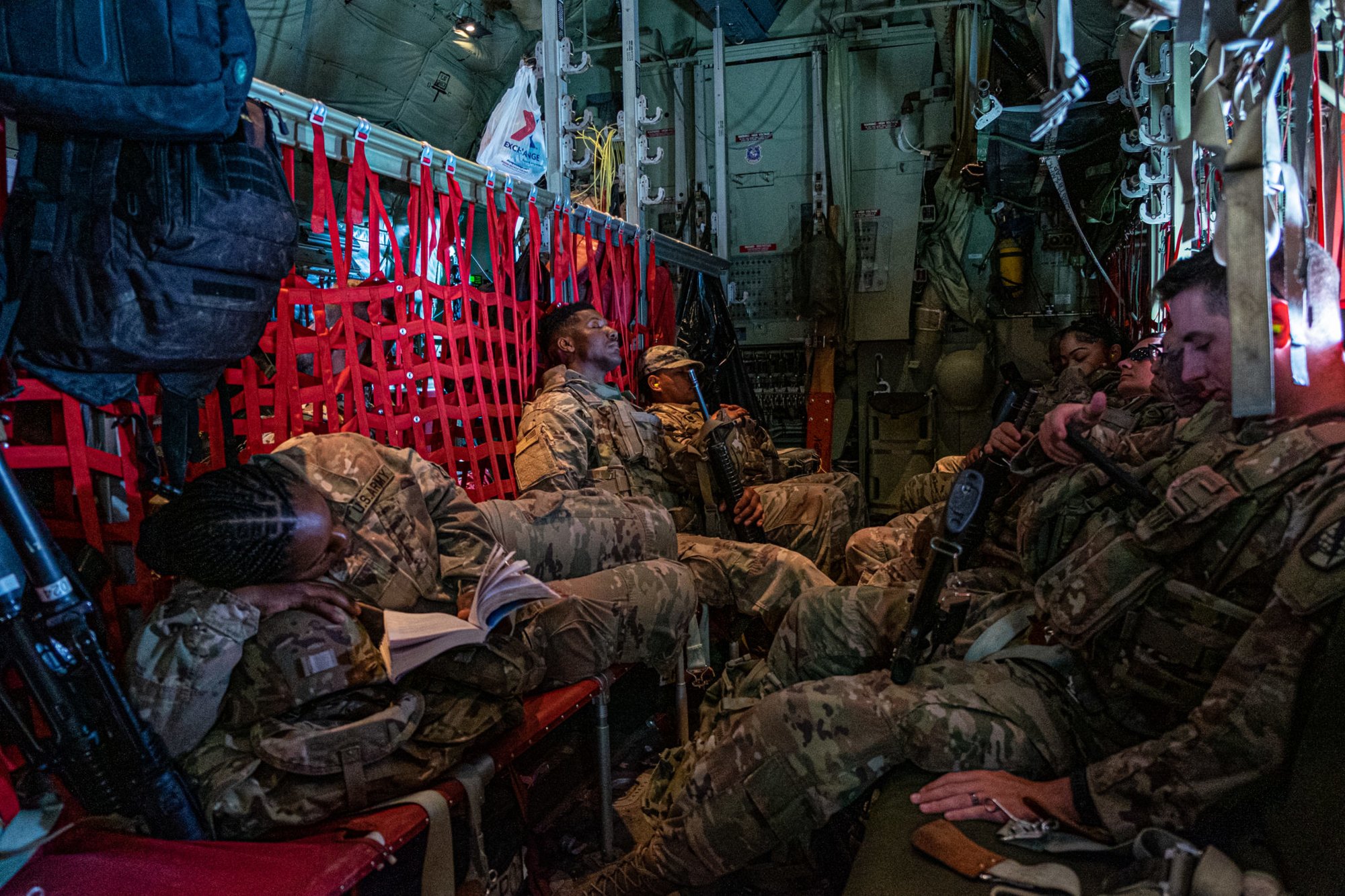 I'd been bouncing back and forth between the US and Erbil for months, doing a mixture of embedded and unembedded reporting in Iraq and Syria, trying to tell the stories of soldiers as well as everyday people across the region.
I had worked with different teams of courageous and talented journalists — both local and Western — in Iraq and Syria to report on American military operations and more. I'd explored Erbil's nightlife for Playboy and covered tensions along the border between Turkey and northeast Syria for The Daily Beast (and ethnic cleansing by Turkish-backed forces along that same border just months later for Coffee or Die Magazine). But as the pandemic hit, I was on my own.
In late February, I had arrived back in Iraq from the US as fears of COVID-19 were starting to get serious. A friend of mine asked me if maybe it was a bad idea to travel. As someone relatively young and healthy who had seen SARS and the swine flu come and go, I admit I didn't take it seriously.
I wasn't the only one. Among my first stops was a "Corona party" hosted by some foreign aid workers and local Kurdish friends. We drank Corona beer and threw red balloons at one another, joking about the virus. Thinking back on our naiveté seems strange now. After a few days of enjoying Erbil and catching up with friends, it was back to work.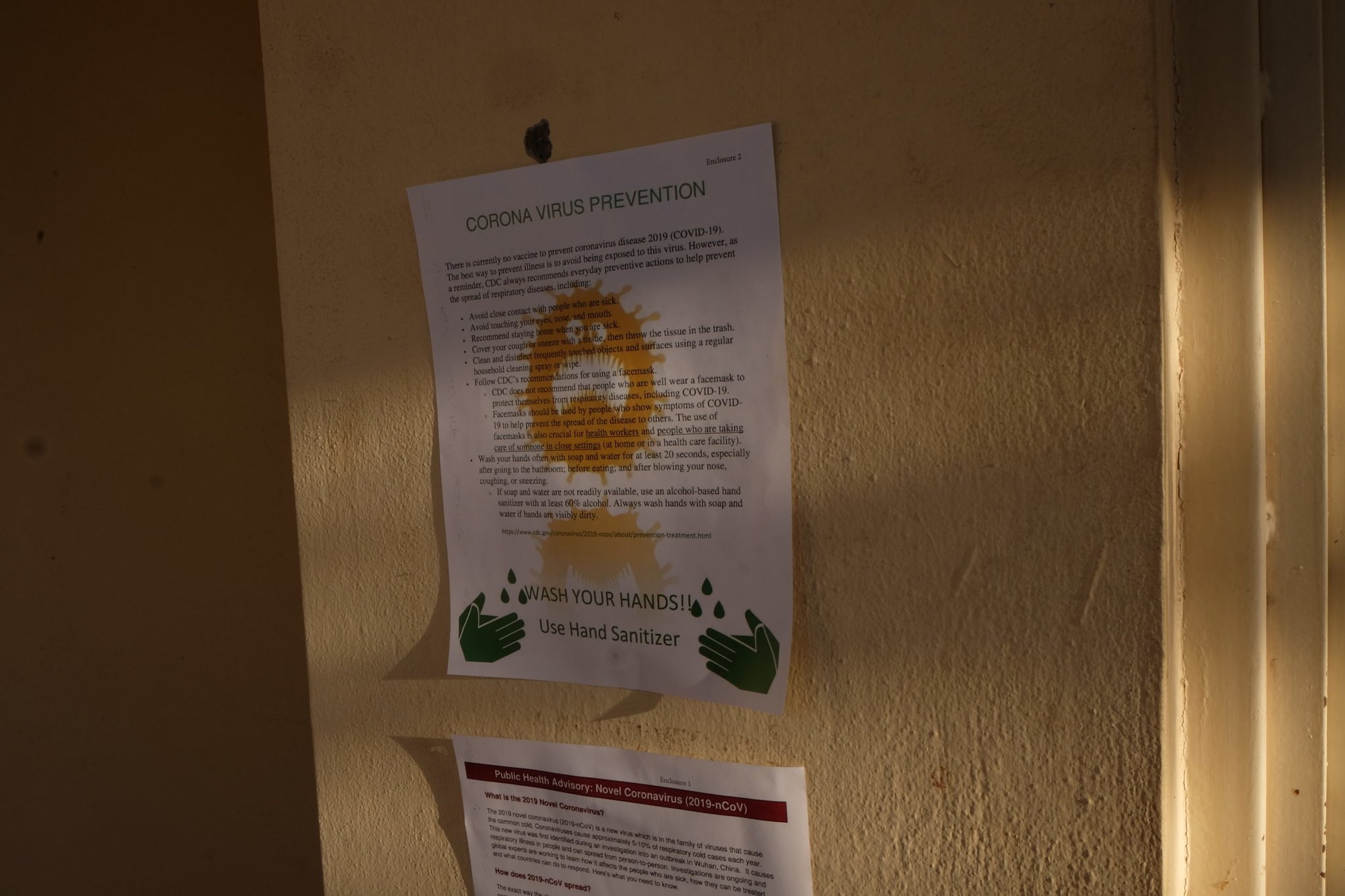 The coalition, stretched thin, had decided that because I caused relatively little trouble during my previous embed — asking hard questions and writing raw accounts of what was happening on the ground but never getting in the way of operations or printing anything that endangered anyone's life — I could safely be left to my own devices without a public affairs officer assigned to me.
My first stop was the K1 compound in Kirkuk, where just after Christmas more than 30 rockets had hit the base, wounding several troops and killing an Iraqi American linguist who was working with Navy SEALs. It set off the chain of events that led to Soleimani's death and the subsequent missile attack that brought the US and Iran to the brink of open war.
As it was, we were in the middle of something else — not quite a war, but certainly not peace. All sides were still fighting ISIS, but they were also periodically launching hit-and-run attacks and assassinations against each other. The region was crawling with spies, operators, and mercenaries pursuing competing agendas.
For American conventional troops, it meant they weren't getting a lot of action, but there was a lot of danger. Across Iraq and Syria, junior soldiers and Marines were making high-stakes decisions every day, whether they knew it or not.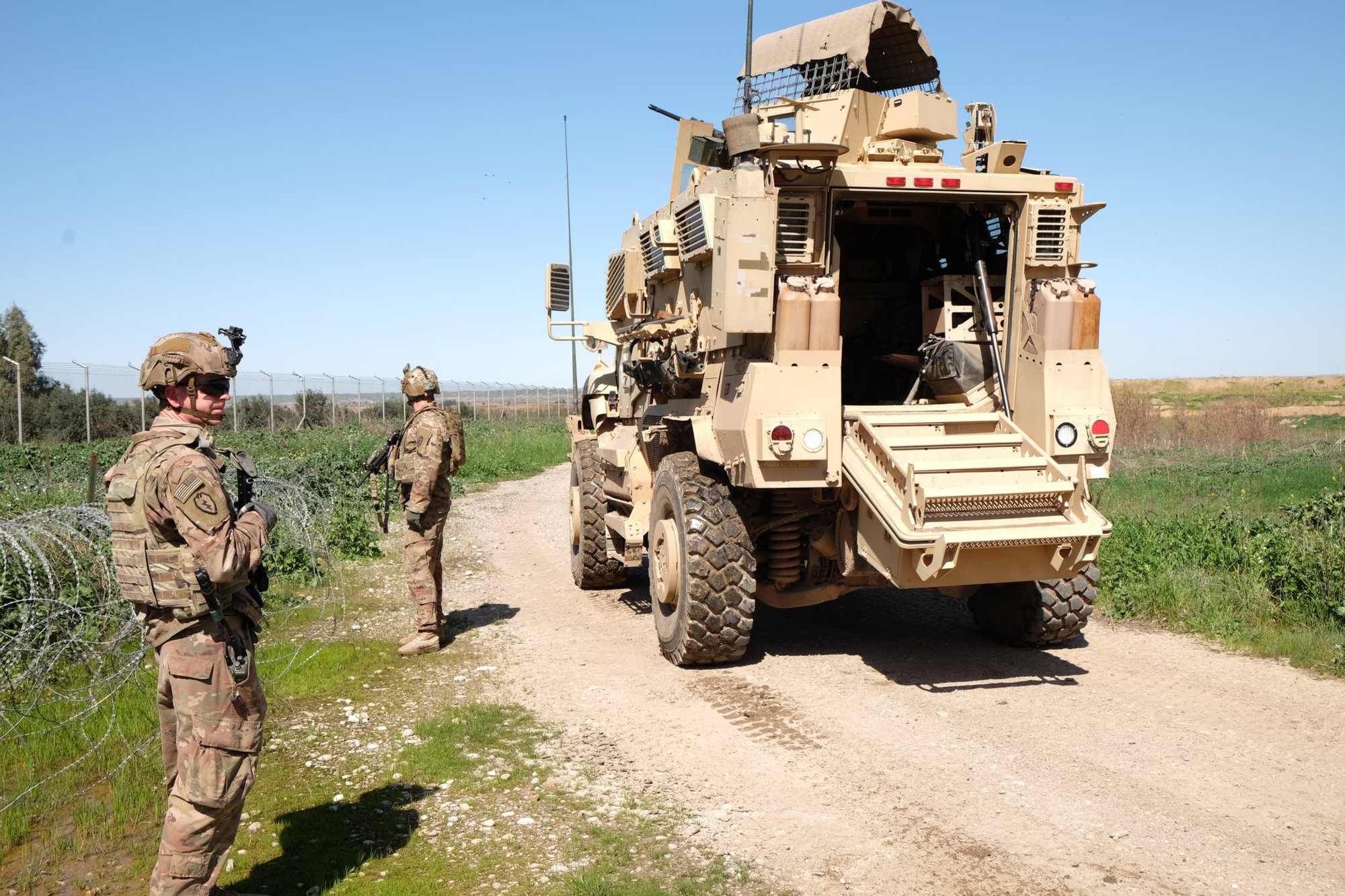 As at many bases I went to, soldiers at K1 had as many questions for me as I did for them when they learned that I actually spent most of my time outside the wire, unarmed and interacting with the people they usually saw only from the vantage point of bases and armored vehicles.
Learning that I had gone to bars and hiked the mountains they saw in the distance opened a window into a world they had always wondered about. They wanted to know about life in the region's towns and cities, and how locals really felt.
I also listened to them argue about the spread of the virus — it was happening so fast and there were so many unknowns. While I was at K1, helicopters periodically came and went, dropping off operators. They were planning something big. I noticed but didn't ask.
The night before I left, I was in the watchtower with a pair of cavalry scouts. We got a surprise visit from Kurdish commandos and Marine Raiders. Little did we know they had just been on a raid against ISIS north of us in the Qarachogh mountains that resulted in the death of two Marine Raiders. I'd had lunch with Kurdish fighters in those mountains less than a year earlier.
News of the deaths went public the next day. Since then, the military has awarded one of the Marines on the mission the Navy Cross for his actions.
After leaving K1, I returned to Erbil, where I would be for a few days before my flight to Anbar. There, I'd report on Marines at Al-Taqaddum Air Base, outside of Fallujah, a base they shared with the Kataib Hezbollah militiamen who, while fighting ISIS, had also been rocketing American positions across the country.
The Marines were engaged in a confusing sort of standoff — they hadn't been attacked, but they'd had tense encounters with the militiamen. While I was there, rockets hit forces in Taji, killing two Americans and a British service member and wounding others. It was becoming the bloodiest month for the coalition in years.
While sitting with Canadian troops in the USO tent at Al-Taqaddum, we saw news that the World Health Organization had officially declared COVID-19 a pandemic. I was trapped at the base. Since I didn't have a public affairs officer, I had no one who could get me on American aircraft from there — the US Air Force wouldn't take anyone without proper military credentials. There was a memo from Baghdad authorizing me to fly, but it was classified. I couldn't see it, and neither could they.
I was able to hitchhike back to Erbil on Canadian aircraft, stopping in Taji and eventually getting on the flight to Erbil. At Erbil, the officer who was supposed to meet me was a no-show — no one knew what to do with me. Luckily, as I sat with my gear, I was spotted by Sgt. Maj. Mark Newlin, who recognized me from when another reporter and I had embedded with his troops in Mosul.
I ended up staying with them as their forces made their way out of Mosul. I'd hoped to be wrapping up this round of embeds to go and join Kurdish friends in their celebration of Newroz, which for Kurds is the arrival of spring and marks the new year, but authorities had canceled all celebrations due to the virus.
Instead, we were stuck. Commanders had closed all dine-in establishments at the base and eventually all the gyms. But everyone traveled on crowded shuttles to get food.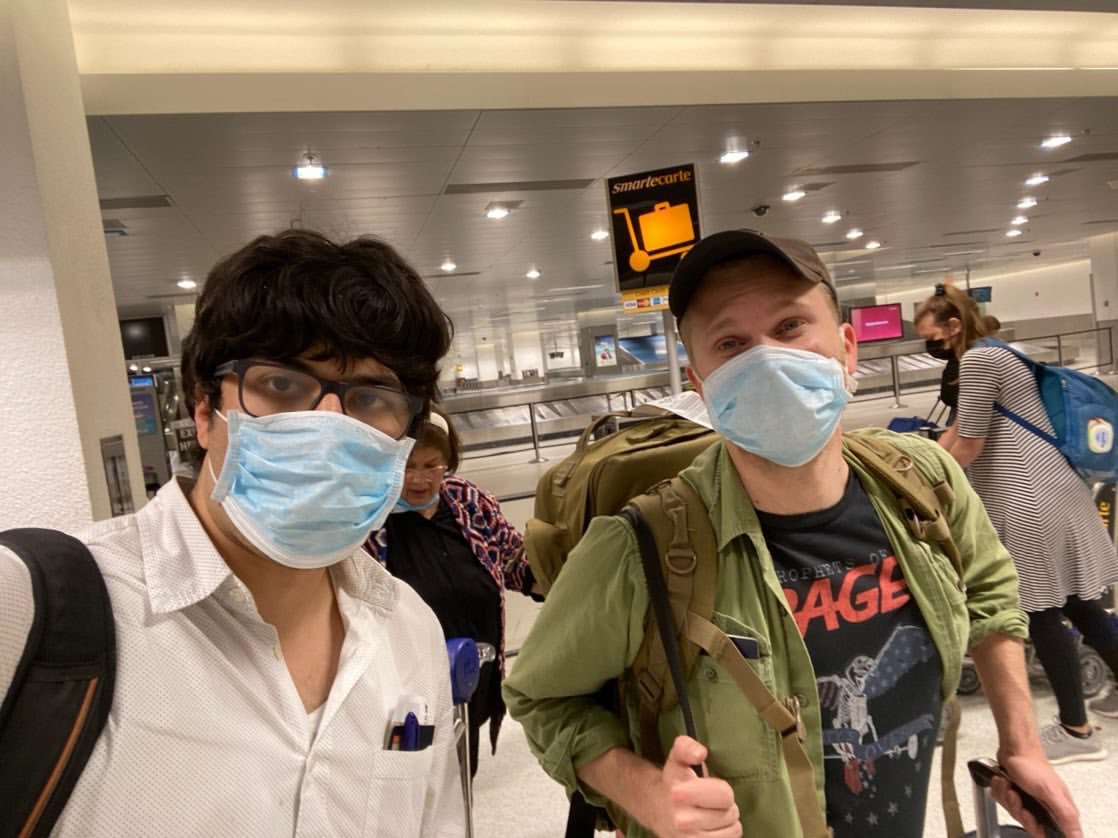 Eventually, I got word that K1 was officially going to be handed over to the Iraqi army, and I was invited to cover it. When I arrived, I saw the familiar faces of cavalry scouts I'd sat on tours and gone on patrol with. They were the last ones left; most of their squadron had already cleared out.
And then I got a lucky break — the airport was temporarily reopening to repatriate foreign nationals, and I received a job offer to report on the military in Hawaii. A Kurdish friend-of-a-friend came to fetch me at the gates of the base and took me into town to get the rest of my things.
It was a bittersweet ending; I barely got to say goodbye to my friends in a city I had come to love. And just as I'd left Iraq without saying proper goodbyes, as soon as I got home I packed up my apartment in Tacoma and flew out to Honolulu with hardly any goodbyes either.
I write these words from the Pacific, where America is turning its attention amid simmering tensions with China. I'm fortunate to be surrounded by palm trees, white sand, and blue ocean. I've made incredible friends here and covered important stories. But I know I'll return to Kurdistan someday.
I promised my Kurdish friends I'd celebrate Newroz.
---
This article first appeared in the Winter 2022 edition of Coffee or Die's print magazine as "From Iraq, With Love."
Read Next: