The streets of Colonial Williamsburg, Virginia, aren't just a popular destination for tourists seeking a glimpse into the 18th century. Blended into the populace are people training to become spies, learning the basics of tradecraft. The Virginia hamlet is often used by the CIA to run surveillance tests for its new recruits at what is commonly referred to as "The Farm," the secret facility where all case officers receive their training.
That's where Drew Dwyer started his 10-year career in the CIA, where he served as a team leader. He vividly remembers his introduction into the CIA.
"Any time you left The Farm it was because you were doing some sort of training," he said. "When you come back to base, you think you're done — but that's not the case. Uniformed police officers pull you over and pretend that they're a foreign government. They knew I had a store to go into, that I had to remember the manager's name, and sketch out a floor plan."
"They shake down your car, and if they find anything, you fail," Dwyer continued. "For me, I would write my notes on a piece of paper that dissolved in water. So I had this half-empty Dasani bottle sitting in the drink holder while my car was being searched. The exercise helped me commit things to memory."
Once Dwyer finished training at The Farm, it was time to go to work. He was involved in a long list of operations as a member of the CIA, one of which was planting an electronic surveillance device at a fake Iranian travel agency in Iraq. And in the field, things don't always go as planned.
"We knew from a credible source that it wasn't a travel agency. It was a building that their intelligence operatives were planning to work out of. At the time, the site was under construction," Dwyer said. The Iranian front posed a threat for two reasons: It was an opportunity for Iran to gain intelligence, and it happened to be a few miles from Dwyer and his team's rally point. But during construction, the building was empty. The CIA needed to get in before the Iranians.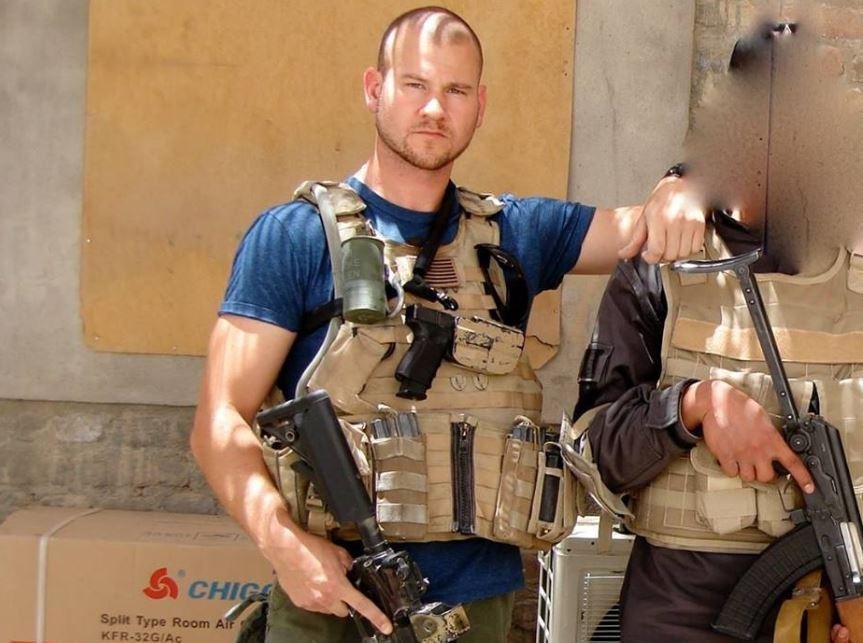 "We flew in a tech team. The operation began at 2 AM," Dwyer said. "I had some of my team walking across the field in burkas with night vision goggles under them. I was in a sniper position with one of the tech guys who had a satellite drone and a Macbook you can't get at Best Buy."
The operation was going smoothly until one of his guys, who was a lot shorter than the rest of the team, suddenly disappeared out of his line of sight. Dwyer thought a sniper took him out. Everyone was on edge. Fortunately, his team member was still breathing.
"In Iraq, they have these huge irrigation ditches. He fell into one of them," Dwyer said. "He was all tangled up, trying to use his knife to cut through wires and stuff. My goggles were all busted up. He radioed up. He was fine."
"However, as a CIA operator, you don't need to be in a firefight or executing an operation to be in harm's way."
With the irrigation ditch behind them, they were able to breach, clear, and bug the building.
However, as a CIA operator, you don't need to be in a firefight or executing an operation to be in harm's way. Dwyer was in Lahore, Pakistan, when his day took an unsuspected turn as an aggressive driver started to tail him.
"It was about 9 AM. I was in a sedan — not a souped-up vehicle, no armor or anything — and this guy starts swearing at me and looking over at me like he wants to kill me," Dwyer said. "Then he tries to run me off the road."
In a different country, Dwyer would have cut across traffic. Unfortunately, Pakistan — like Iraq — has huge irrigation ditches.
"I drew my weapon on him. I felt my life was threatened. It just made him angrier," he said.
Dwyer made a call to the embassy to let them know what was going on, but before he could get much farther, he was faced with another challenge.
"There was a traffic circle up ahead, which brought everything to a grinding halt and left me unable to maneuver," Dwyer recalled. "The guy flies up behind me. He is hauling ass to the side of my car, and he grabs a traffic cop, he's telling him I have a gun."
It only got worse from there. The traffic cop approached the driver's side of Dwyer's car, all while a crowd began to form.
"He tried to get me to roll down my window. Then he is beating my window in. He finally smashes it and tries to grab the keys, but I get to them before he does. He was trying to get my passport and my gun. You give up your passport, they're going to sell it to someone because everyone is corrupt," Dwyer said. "You never give up your weapon or your passport. We are in a Mexican standoff of sorts. A few seconds later, my QRF (quick reaction force) comes up. So I immediately ditched the car and managed to get out of there. It was one of the more intense moments of my time in the CIA."
When Dwyer looks back at his CIA career, his love for operations stands out.
"I loved the adrenaline rush of ops," he said. "It was like playing a big football game for me. The gear we got to use was top-notch. There weren't any hand-me-down restrictions. Most important was the camaraderie and caliber of people, our desire to make a difference, and the bond we shared."