Shot by the federal agent he tried to run over in a Colorado convenience store parking lot, fugitive Dallas Michael Theiss has pleaded guilty to assaulting a law enforcement officer.
In a plea agreement signed last month, Theiss, 24, confessed to ramming his Nissan sedan into the leg of an unidentified Bureau of Alcohol, Tobacco, Firearms and Explosives agent trying to arrest him for a string of probation violations.
During the April 9 incident outside a Colorado Springs 7-Eleven, the desperate ATF agent scrambled to get out of the path of Theiss' car, finally firing his service pistol three times into the windshield and side window to dodge the vehicle.
Shot in the arm, Theiss escaped the federal dragnet and barricaded inside his apartment a short drive from the convenience store.
SWAT officers from the Colorado Springs Police Department Tactical Enforcement Unit took Theiss into custody two hours later.
They found a pistol and a sawed-off shotgun in Theiss' car.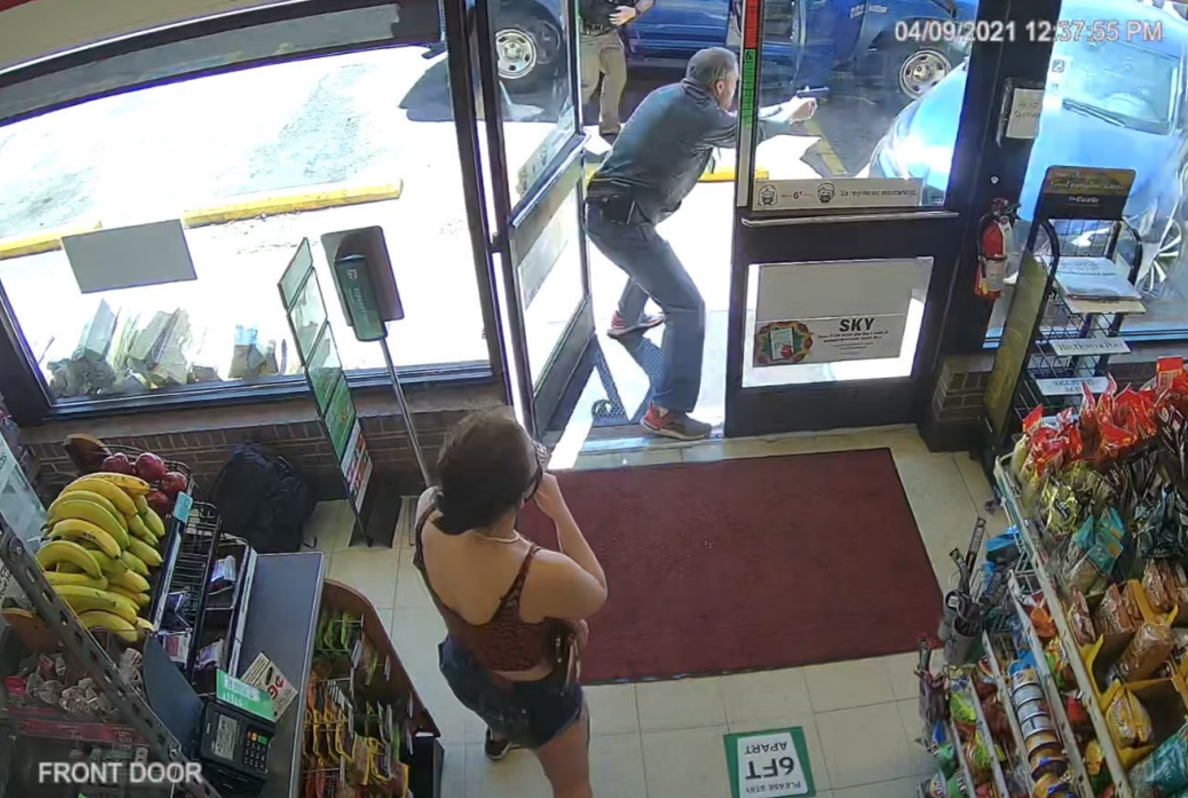 Coffee or Die Magazine was unable to contact Theiss.
His attorney didn't respond to messages seeking comment, but a media gag order bars federal public defenders in Colorado and Wyoming from speaking to reporters.
Facing up to 20 years behind bars, Theiss is slated for sentencing on Nov. 19 before federal Chief Judge Philip A. Brimmer in Denver.
Theiss is one of four defendants accused of assaulting federal law enforcement this year.
Two of the cases continue to percolate up the docket, with both defendants pleading innocent to attacking officers in Indian Country.
Another case in Denver triggered a conviction.
On Aug. 4, Wesley Curtis White, 32, entered a guilty plea for beating two contract police officers at the US Environmental Protection Agency in Denver three months earlier.
According to the US Department of Homeland Security's Federal Protective Service, White battered them with a backpack stuffed with metal snowshoes and ski poles.
The motive for the assault remains unclear, but before the attack, the homeless White allegedly urged one of the officers to "call the police, I love the police," adding, "I want to go to jail," according to court records.
White remains in custody pending a sentencing hearing slated for Oct. 26 before federal Judge Daniel D. Domenico in Denver.
White faces up to eight years in federal prison.
Because of the media gag order on federal public defenders, White's attorney was also unable to comment on the case.
Read Next: