Her DEA agent husband, Art, always told Cathy Cash to be wary of men who claimed to be law enforcement but were out of uniform.
And then came that day in Arizona when a US Border Patrol agent approached her. He wasn't in uniform.
He said Art had been in an accident and that Cathy, a realtor, had to get to the hospital. When the US Drug Enforcement Administration flew her to Tucson, Arizona, in an airplane, she knew something had gone terribly wrong.
It was Aug. 25, 1987, and Art died. He'd been transporting three prisoners from a federal detention center in Douglas, Arizona, to a court hearing in Tucson. A car pulling out of a driveway speared into his Jeep, and he died at a Tucson hospital.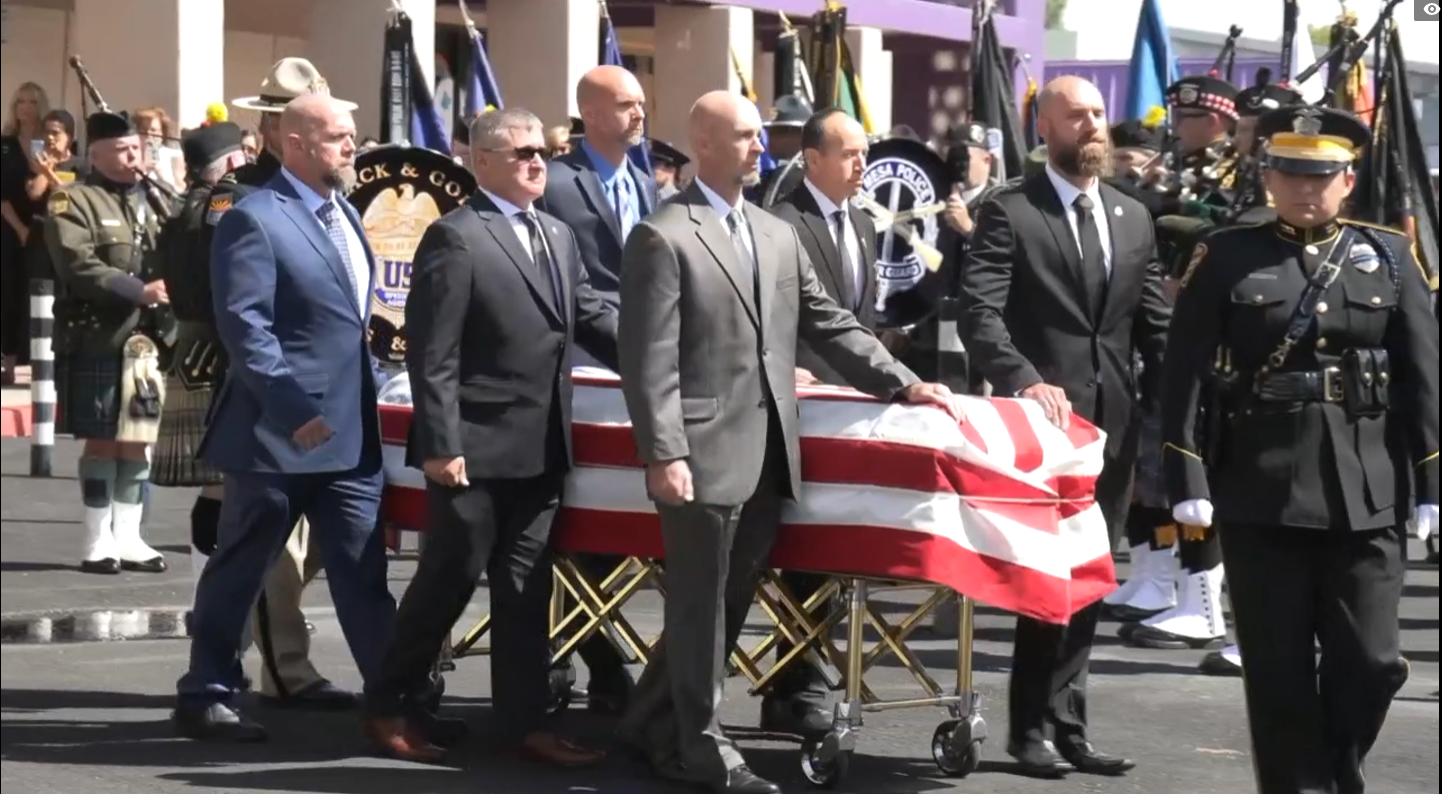 He was 39. Cathy was 40, and she'd only seen one other dead person in her life. The funeral home wouldn't even release his body until she paid the burial costs.
"When Art died, I needed somebody to hold me up by my elbows. I was just in another world. I didn't know what hit me," Cash told Coffee or Die Magazine. "I'm no different from anybody else."
Except she couldn't bring herself to ask for much help.
"I was a cop's wife. I don't need help," Cash said. "That's kind of the mentality of all of us."
And then the DEA Survivors Benefit Fund entered her life. The charity based in Washington, DC, wanted to cover the costs of the nursing degree for her oldest daughter, Amanda.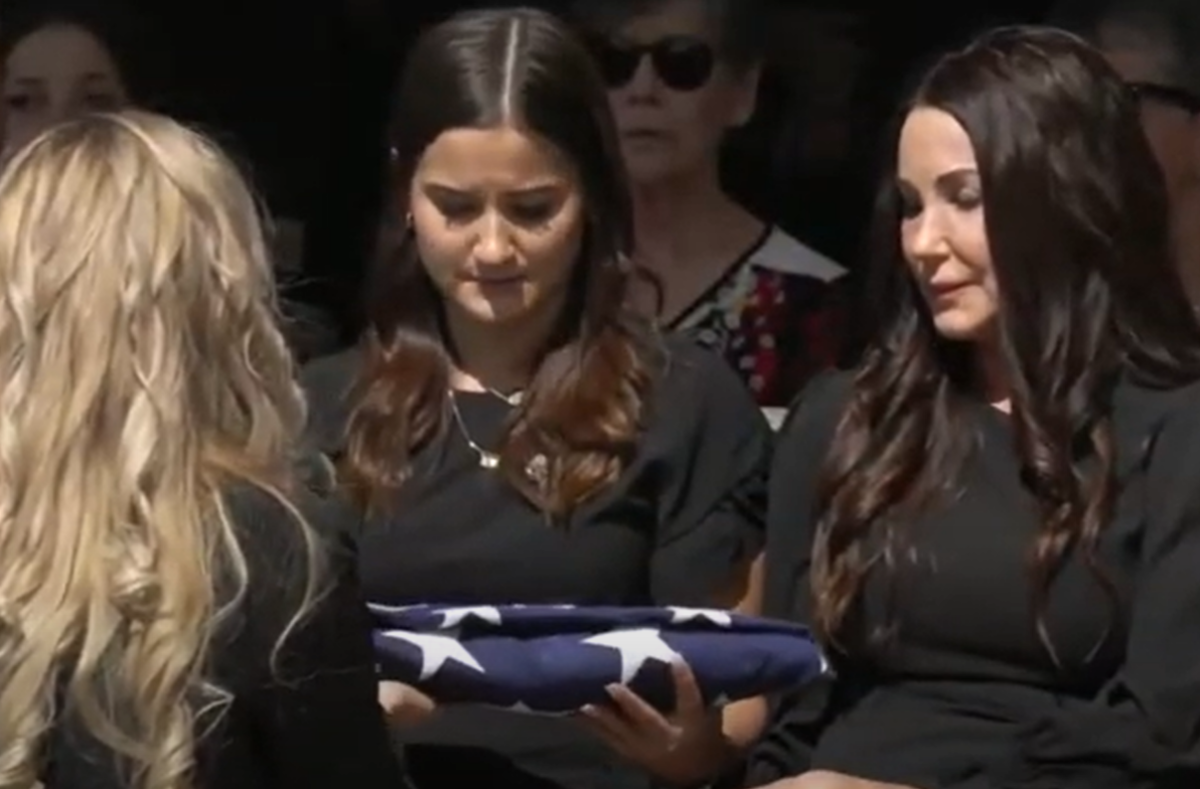 "It's real hard for me to ask for help," Cash said. "That's one of the things that's been helpful as far as the fund because they're there and they come and they tell you, 'We're going to take care of your kids' education,' and you don't have to ask because you know it's there. It is amazing."
The deaths of Art Cash and fellow agent Rickie Finley in 1989 prodded employees of the drug-fighting agency to create a pool of resources to help families in need. It was initially named in honor of Finley, but it morphed into its present form as more memorial funds were stitched together.
In 2019 alone, the charity paid out $107,393 in death benefits to three families; $133,808 in education funds to six recipients; and $80,398 in grants, hardship payments, and memorials to 47 others, according to their latest audited nonprofit filings with the Internal Revenue Service.
"We can either do something about it or sit around and complain about it," the nonprofit's chairman, retired agent Richard Crock, told Coffee or Die.
Crock's organization most recently delivered $30,000 in line-of-duty death benefits to the family members of Supervisory Special Agent Michael Garbo, who was killed Oct. 4 aboard an Amtrak train in Tucson by a gunman out on bond.
The nonprofit always supports the surviving family members of DEA agents, agency employees, and deputized DEA task force officers who are killed or injured in the line of duty. The surviving spouse gets $20,000, plus an additional $10,000 for each dependent under the age of 21.
"It's about taking care of families and someone that suffered a terrible tragedy. We want to help them through it," Crock said.
And that aid is supposed to last lifetimes. It helps that the charity had built up a nearly $16 million war chest by late 2019, according to its federal filings. Investment income now nearly doubles what it raises in annual contributions, which allows the organization to sustain support for years.
But more is always needed, said Elizabeth Miller, the surviving sister of DEA Special Agent Meredith Thompson, who died during a 1994 plane crash in Peru while performing a reconnaissance mission for Operation Snowcap, a cocaine suppression program in Latin America.
Thompson was 33.
"I will be active with the SBF for as long as I can to help raise awareness and money for them because it is something that I think is really important," Miller told Coffee or Die.
Organizers have hosted golf tournaments in more than 20 cities to raise money for the fund, but there are also celebrity chef dinners and paycheck deductions from the Combined Federal Campaign. Grants from corporate partners and local businesses help, too.
Crock said that, wherever the money comes from, it helps bridge the gap between life insurance, Social Security, and workers' compensation payouts and the unexpected costs that arrive after a loved one dies.
Beyond the charity's financial lift, there's also the lifetime support from a community of agents, Miller said.
"I think the SBF has provided certainly our family with kind of a brotherhood and sisterhood, if you will, of people who are there to support our family and my children," she said. "It's a fraternity of sorts, which I think is really nice."
"It's a sorority I wish I didn't belong to, but I'm sure glad I do," Cash added. "Contradicting, I know."
The fund's education benefits last as long as a survivor wants to stay in school. There's no grade point average requirements or a cap on the types of degree being pursued by the widowed spouses or their children.
For example, the fund paid the law school costs for California Superior Court Judge Enrique E. Camarena, the son of slain DEA agent Enrique "Kiki" Camarena.
But beneficiaries do face random drug testing.
"Your father was a DEA agent that was killed in the line of duty," Crock said. "We aren't going to tolerate it."
Read Next: