Gary Linfoot served in the US Army as a pilot for 23 years. Most of his time was spent with the 160th Special Operations Aviation Regiment (SOAR), where he deployed 21 times, first to Afghanistan followed by 20 rotations to Iraq.
On May 31, 2008, on his 20th deployment to Iraq, he experienced a life-changing event that would lead him from a life of military service to founding a nonprofit organization that provides new adaptive equipment to paralyzed children in need.
Linfoot was flying his AH-6 "Little Bird" helicopter providing close air support for allied ground forces when his aircraft experienced a catastrophic failure within the engine transmission drive shaft. The K-Flex coupling had blown out, resulting in the rotor system losing all power.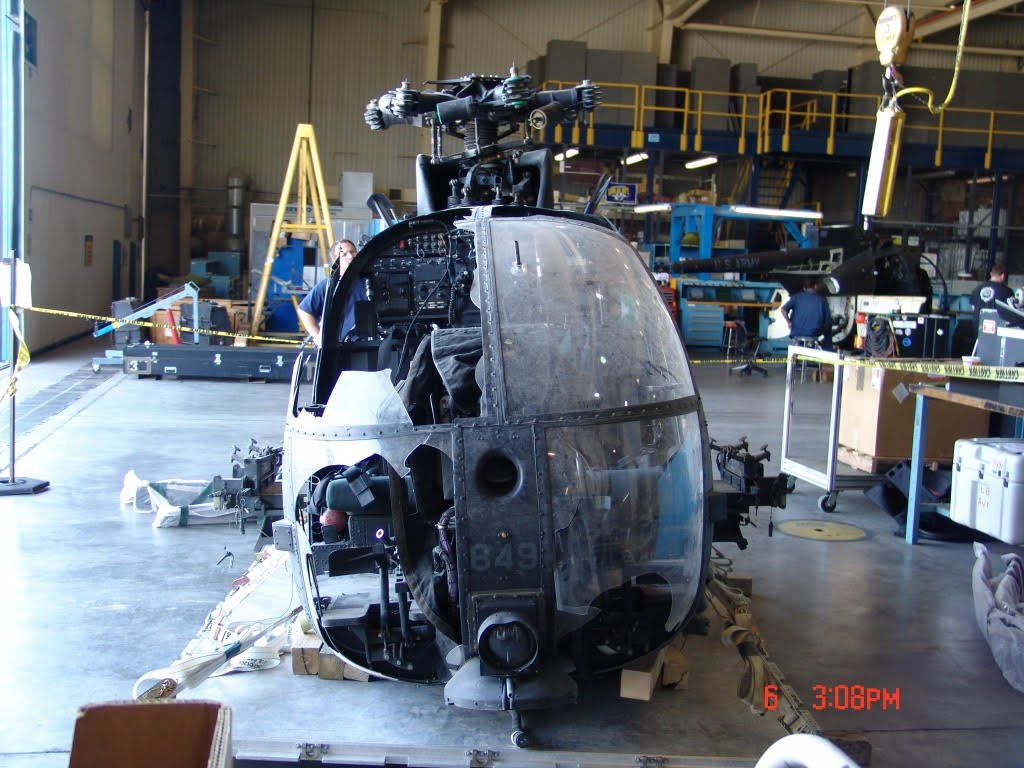 The seats in a Little Bird are designed to crush during a crash landing to evenly distribute the energy and prevent it from transferring directly to the pilots, but that function failed. When Linfoot's helicopter impacted without an energy buffer, both pilots suffered broken backs. Linfoot was paralyzed from the waist down.
After the crash, he heard people talk about his paralysis as his "new normal."
"I hated the reference to the 'new normal' because I didn't want that — I wanted to be the way I was," Linfoot said in an interview with Coffee or Die during the Total Archery Challenge in Utah last month.
Linfoot's accident set him on a new journey away from the military. Over the years, he has experienced ups and downs while discovering his new purpose in life. Linfoot said he went from an apex predator on the battlefield to "a guy in a wheelchair that […] oftentimes had to rely on other people to help me out."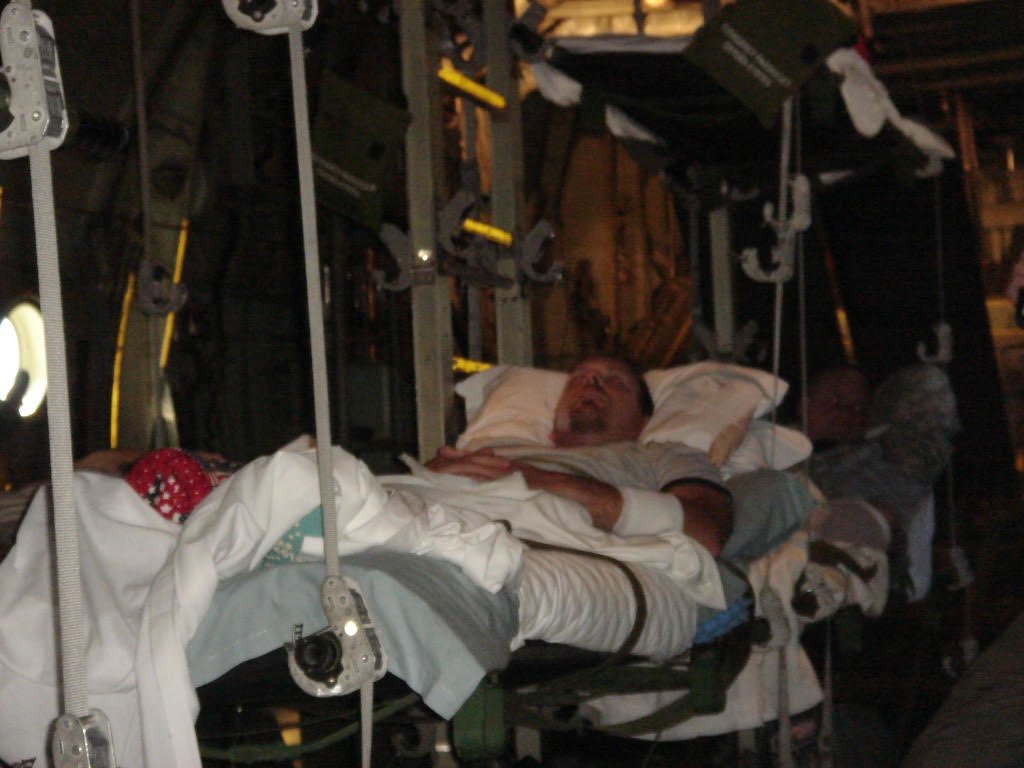 After his crash, his 160th SOAR Regimental Commander, retired Maj. Gen. Clayton Hutmacher, connected him with Mobius Technology, the producer of iBOT Personal Mobility Device (PMD) wheelchairs. These chairs are off-road capable, can climb and descend stairs, and the seat raises up to approximately 6 feet using Segway technology.
"The iBOT (PMD) is a game changer, to say the very least," Linfoot said. "The device reopened many doors that following my injury in 2008 I thought had been closed forever. Most importantly, it lifts me to a sitting height of close to 6 feet. This allows me to once again look someone eye-to-eye when I speak to them, and the disability seems to fade into the background, unnoticed. I was able to use this feature on my daughter's wedding day for the father and the bride dance."
Linfoot has traveled around the US as an inspirational speaker, talking with children at events and schools. He discovered that many of the paralyzed children he met had outdated and ragged wheelchairs. While there was the Department of Veterans Affairs and various civilian organizations that take care of veterans such as himself, the same isn't true for the civilian sector.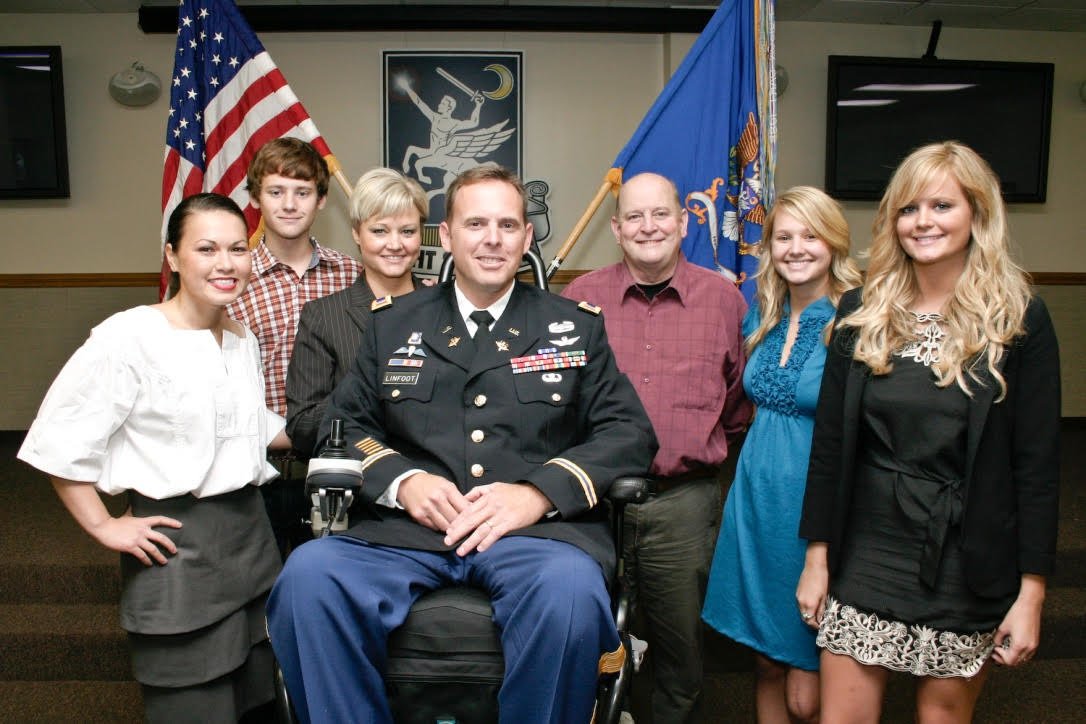 So Linfoot and his wife, Mari, started a nonprofit organization called the American Mobility Project in February 2020. They focus primarily on providing iBOT wheelchairs to paralyzed civilian children. Linfoot said that they will also help veterans in need, connecting them with the right resources and, if they fall through, financially assisting them in order to get better equipment.
So far, they have donated three iBOT PMDs to children, who will be receiving them next month. One of the recipients is a young man who is considered a high-level quadriplegic. Linfoot said that before the young man's accident, his passions were shooting and hunting, so the American Mobility Project lined him up with a adaptive equipment for his iBOT PMD that will enable him to hunt and shoot again.
From serving in the Army as a pilot in one of the world's most elite aviation regiments to helping veterans through a military nonprofit, Linfoot feels he has found his new purpose.
"I find great satisfaction in helping other people who, like me, are living with disabilities," he said. "I want them not only to live life, but also to experience everything life has to offer. We can do this by making sure they have the best equipment that fits their lifestyle and enables them to do whatever they want."