Do you fancy yourself a Coffee Saves fangirl? Or a fanboy of the many clever Exclusive Coffee Subscription coffee roasts, like Monk Seal? Do you ever wonder who designs all of that sweet Black Rifle Coffee Company gear and packaging? BRCC's design director Gary Stevens is involved in nearly everything branded that consumers see from the company, including coffee bags, T-shirts, mugs, and stickers.
Coffee or Die Magazine recently sat down with Stevens to learn more about his path from being an intelligence analyst in the Air Force to becoming an integral part of Black Rifle Coffee Company.
This interview has been edited for length and clarity.
COD: How did you originally get connected with the company?
GS: I met Jarred Taylor when we were both in the Air Force. We were stationed together. I think it was 2008 when I met him. And long story short, he was very interested in doing visual effects and graphic design. At the time, that was my hobby and partially my job in the military. So we hung out a lot, to say the least.


As time went on, we maintained our friendship and our professional relationship as well. We started a business together, and pretty much since then we've worked together. I got out of the service and moved to Colorado. JT moved to El Paso where he and I would link up four to six times a year on creative projects. That is where I met Mat Best. That is also the first place I met Evan.


And ironically, or interestingly, I guess is a better word, when I was down there was when Evan first offered me a job. I was in kind of a transitional period. I had just been furloughed from my last job. Evan was just coming off his three-letter gig, and he was looking to start a new business, which at that time was TwistRate. I took a moment to consider the proposition. A while later I called him up and he excitedly said the need was still there. At that time, I was a full-time contractor. As time moved forward, I noticed Evan became less satisfied with "that" work and was working full time for Ready Man and roasting coffee more frequently. I just followed the journey wherever it led.


I can specifically remember he was roasting twice a week at a local roaster, with he and his wife packing the boxes and shipping themselves. I remember staying at his place at the beginning, and he was super happy when he would have full pallets to ship out. He and his wife would do everything. It was amazing to watch that growth. When he decided coffee was the future, he called me around Christmas 2016 to go full time, and the rest is history.
COD: What is your title now at Black Rifle Coffee Company, and what does that entail?
GS: I'm the design director. I essentially oversee as many of the design aspects of the company as I can and work as a creative right hand to chief branding officer Mat Best and CEO Evan Hafer.
COD: What kind of things do you guys work on and design?
GS: Ensure brand-aligned product packaging, creative assistance to various marketing departments, stickers — specifically for sticker club and our monthly new drop-ins — and Bass Pro Shop when needed. We also work with the RTD [ready to drink] department trying to help with the creatives. Working with apparel is great, too, as this is a solid 50/50 mix between us and the apparel department. It is very much a collaboration on most of the work projects we do. It is a concerted team effort, always.
COD: Can you walk me through a bit of your process for these designs?
GS: Yes. Those can come from just about anywhere, to be honest, but typically it'll come from Mat Best, Evan Hafer, Logan Stark, or myself. And then what we do is try to take those ideas and look at what problem we're trying to solve, and how best to fit that concept into that solution. So, if it's like, "Hey, this is a really cool idea for sure," then we look at it and go, "Okay, this would be really good for summer or spring" or wherever it needs to go.


Once we figure that out, then we go into the design process. Essentially, we will create a bunch of variations of the design that go up for review. Then we focus on deciding what we are going to do with that once it's approved. We consider if it's going be a sticker, a shirt, a coffee mug, a bag like ECS, or our general line of coffee. It is very much a fun, and collaborative, process.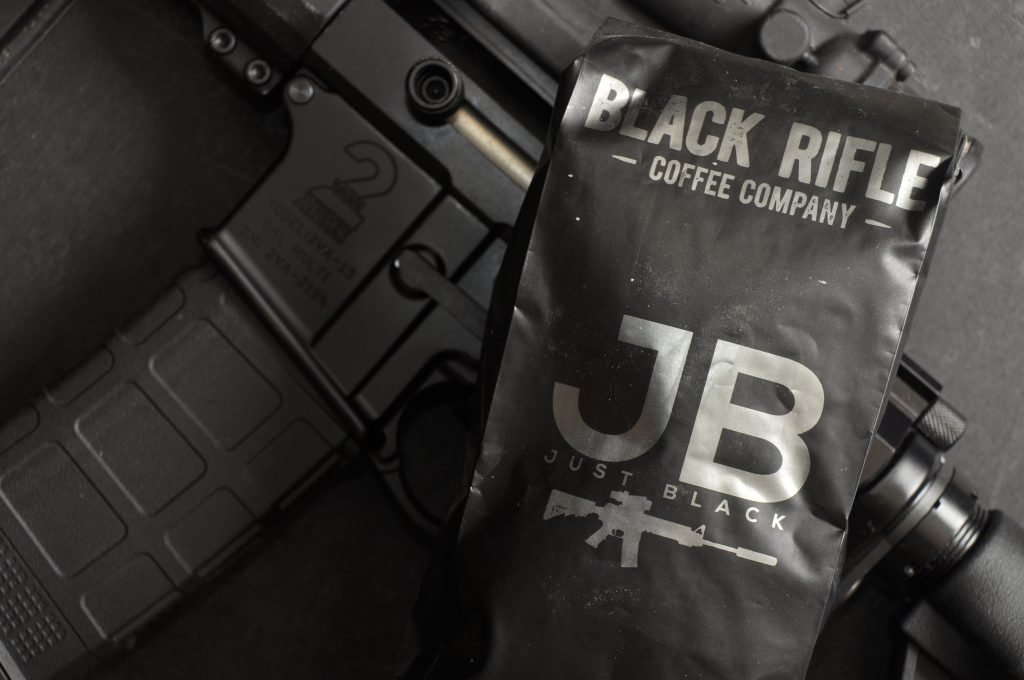 COD: And what is the approval process like, generally speaking?
GS: Evan is the final approver. Mat and I will discuss ideas and approvals as well, but traditionally Evan likes to oversee every design that we produce.
COD: Do you guys usually end up going back and forth quite a bit or does it just depend on the project?
GS: I think honestly it depends solely on the expandability of the product. We ask how we can scale the growth of a new product into new categories. As a hypothetical, if we're doing something like a redesign of CAF [Caffeinated as F*ck Coffee Roast], being a core roast, we will obviously spend more time on it. If it is a design like an ECS creative, then you will have a different process for how those are generated. We tend to have more creative freedom as a whole team on those projects, whereas with a core roast we narrow focus as we have a lot more to consider in terms of where those products end up and how they are produced.
COD: I'm sure you have worked on countless projects, and it's probably hard to keep them all straight at this point, but do you have any that you're particularly proud of?
GS: Anytime we can do a product that honors the military and at the same time our first responder communities, for me personally, those tend to resonate the most. Our Coffee Saves line is honestly one of our simplest designs we've ever done, but to me it's one of the more powerful ones in its simplicity and its ability to encompass so many people — medical professionals and military professionals. My mom, being a nurse, raised me that if it is not gushing, it is not bleeding. She bridged that gap of getting shit done for me early on in my life. She was tough, and expected the same from me, which set me up for success in life. So, it is always awesome when I can do something creatively that pays respect to those types of people who make it their mission to save people. Especially salty 18-year-olds headed down the wrong path in life.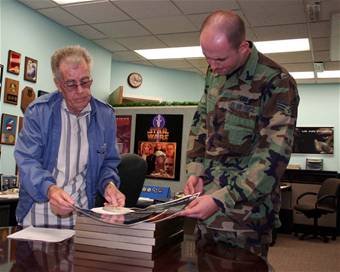 COD: I would assume there have been times that Evan and Mat have come to you with some crazy ideas?
GS: Honestly, I tell this joke, but anytime I've ever interviewed anyone for Black Rifle Coffee, I always ask them the same question: "What is the weirdest thing you've ever had to work on?" And I have to say, that I have yet to fail to deliver something strange and unusual to each one of those individuals since they've started working here. All of which tend to be around ECS because that tends to be where we can kind of put our crazy and wild ideas.
COD: What are some examples that stand out to you from the ECS?
GS: Some of the most fun I have had on ECS was the more recent Monk Seal. Mainly because that was a collaboration between three different, unique artists. It was also the first big ECS project for our designer Leonard Miller. I mean, when you can make a product description that talks about finding center of mass and a center of peace at the same time, you strike that fun and unique kind of viewpoint that I think people love about us. What is not to love?
COD: Are there any that you look back on and think that it just did not go well?
GS: No. I think as times change, perspectives change on things that have been done in the past. And you have to consider that as you move forward as a company. But I personally don't live with regrets. That's my personal mantra. I refuse to have regrets about life because I feel like anything and everything, positive or negative, is always a teaching tool. While something may not work, there's always an opportunity to look at it and say, "Can we make this better?" So I do not always consider things a failure, I always consider them an opportunity to get better.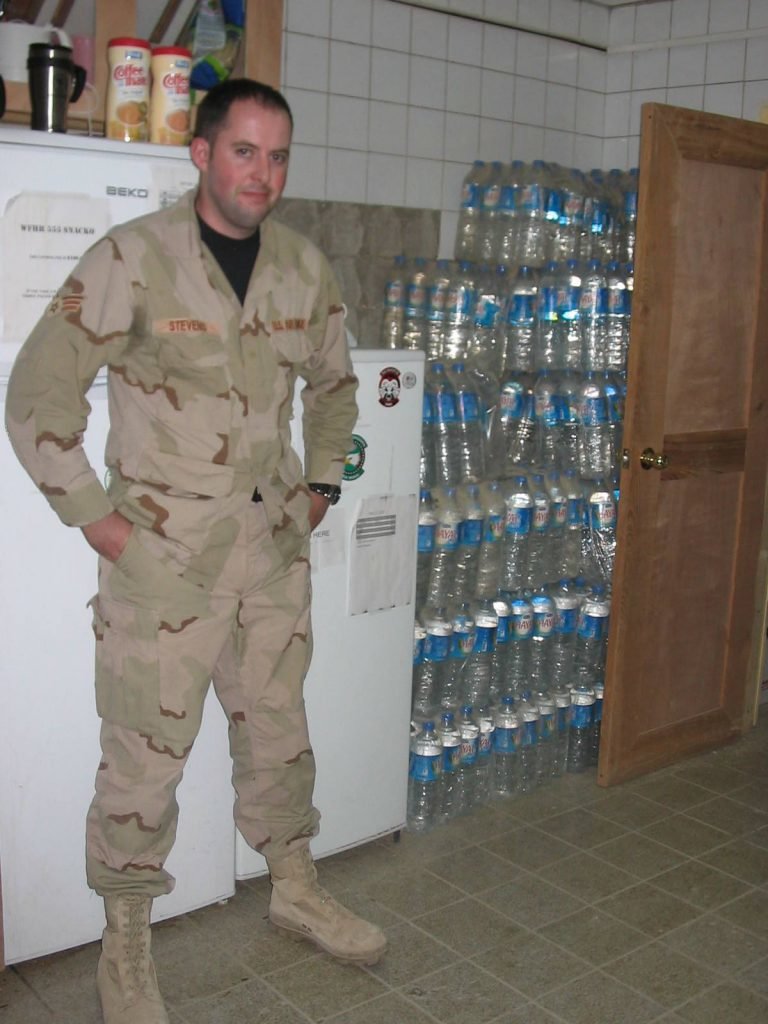 COD: Let's go back in your history a bit — why did you decide to join the military?
GS: I joined up a month after 9/11. I cannot really say much more than that. I was on delayed enlistment by the end of October 2001 and in basic by February 2002.
COD: Was joining the military on your radar before then?
GS: I had a notion of it, but at the time I was in college, and I was a freshman. I was working toward a degree in criminal justice when 9/11 happened. I knew either choice would have ended in me serving my community, but I was an angry 18-year-old kid ready to kick someone's ass for bombing my country. And so, you know, when you are 18 and you go to college early there is a lot of room for individual growth as a person, and I realized I was not finding what I needed. When Sept. 11 happened, I realized that if I were to take that opportunity and serve my country, I might find a little more positive purpose in life.
COD: What was your career trajectory in the Air Force?
GS: I started off as a visual information specialist, which is actually a graphic designer in the military. Oddly enough, that was not the career field I went into the military with. I was reclassified in basic training because I had an injury. It was the last job on my list of things I wanted to do. I wish I were lying. It was No. 10. Dead last. Their answer was that it was the first tech school I could go to, so off I went. Crutches and all.


Within a year of that, I had my top-secret clearance. In 2003, while a visual information specialist, I certified as a Weapon System Video Analyst [BDA Footage Declassifier for Fox News, CNN, etc.] and then became an instructor for the Air Force on WSV for all visual information airmen assigned with that task in the Air Force. After having three deployments under my belt, my career field was terminated in the military in 2007, and then I was transitioned into the position of an intelligence analyst after technical school. I transitioned out of the military in 2011.
COD: What was your experience like transitioning out of service?
GS: Transitioning out of the military, I felt was easy. However, transitioning into civilian life was not. I was fortunate that I only spent about a year, year and a half, in somewhat of a transition period. Honestly, I was working at Home Depot. I was going to college and trying to make my business succeed. And it was a difficult time, admittedly, but I knew what the end goal was going to be. So, it was kind of worth doing the three things at once. And while I was in college, in 2013, I was offered a job. It was one of those career-defining moments where I realized that I can either finish college or I can start my career now, and I knew I wasn't going to get the opportunity otherwise. So I took it.
COD: And it looks like that worked out! Do you have any advice or words of wisdom for people who would like to work at Black Rifle Coffee Company?
GS: It is a great place to work. But I think people should also understand that it is a place to work. To explain that answer, a lot of people have a perception that it is all whiskey and wild times. It's an awesome place, with great people, tons of fun to be had, but at the end of the day, there is still a lot of work that must be done. Any time I have interviewed people, I have always looked for genuine responses. So sometimes, you'll ask that weird question, and you hope to catch them off guard. It's not to make them feel bad or to embarrass them. It is to get a truly genuine answer about how they feel about something. The why they do it. Why this should be their second mission. And the people that were the most genuine, and the most honest, or the most direct, are the people that work for us and still work for us to this day. So, my biggest piece of advice is just be honest about what your expectations of working here are going to be, be yourself, and be ready to kick ass in a fast-paced environment.
COD: That covers all the questions I have unless there's anything else you want to add about your time here?
GS: I mean the only thing I would add, maybe from a historical standpoint, is when I started with the company, I was a contract designer. And then I was a graphic designer, then senior, then creative director and now director of design. So, to anyone out there who feels like they can't make it, specifically service members, there is a second mission. There are always opportunities for everyone, of every type, to succeed. You just must know what you are looking to do and how you want to get there. And being willing to do the damn work.