Authorities in New York are searching for a man in a gas mask who opened fire on a subway train Tuesday morning, wounding at least 10 passengers.
New York Police Department Commissioner Keechant Sewell told reporters the stocky suspect — a Black man, about 5 feet, 5 inches tall, weighing 175 pounds, and wearing a neon green construction vest and hoodie — popped a smoke bomb around 8:24 a.m. and then began firing multiple rounds at morning rush hour commuters bound for Manhattan.
She said first responders treated 16 people, some hit inside the subway car, some in the 36th Street station, where the N-line train apparently had halted. That's where the D, N, and R lines come together in the Sunset Park section of Brooklyn.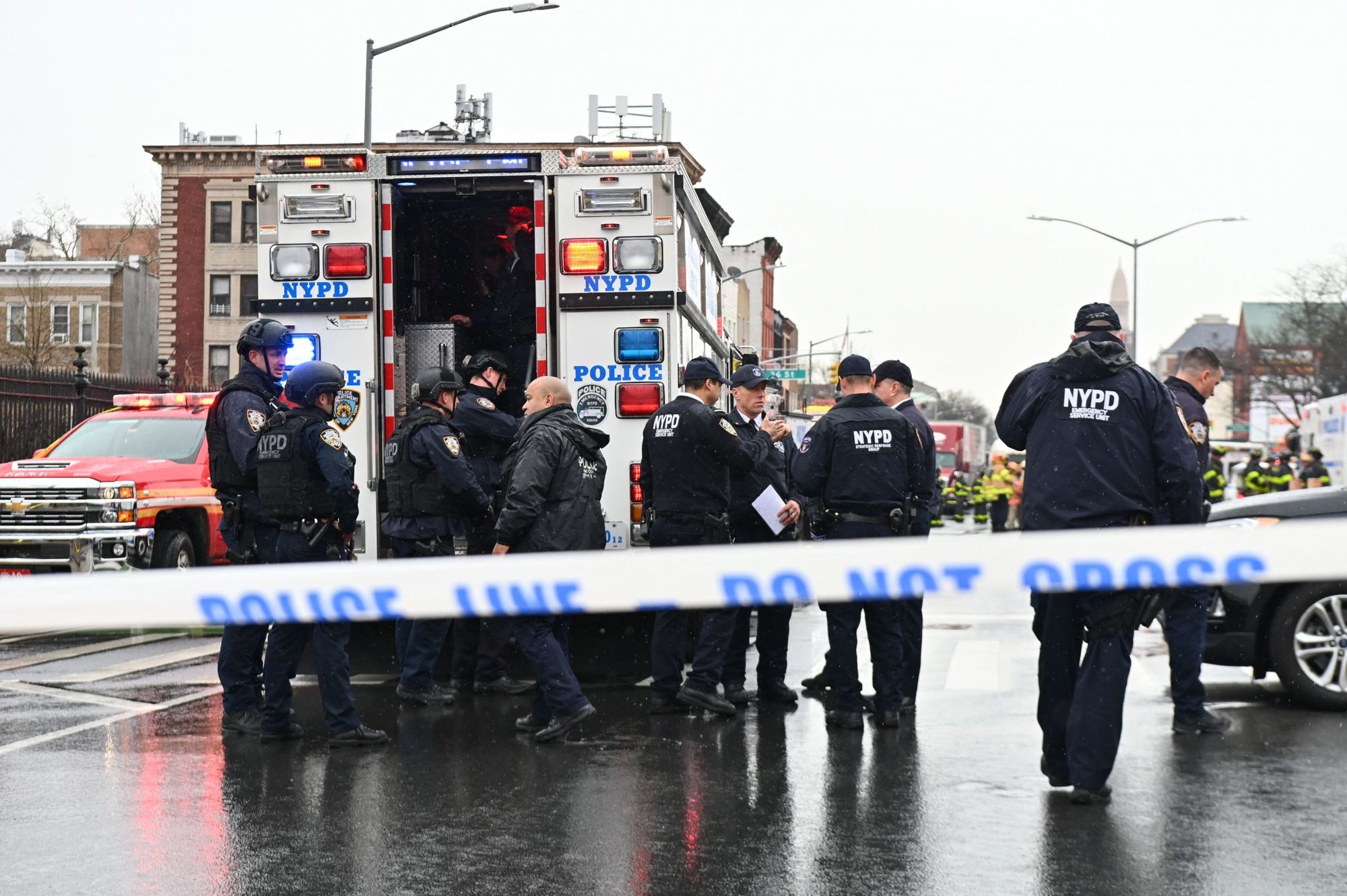 New York City Fire Department First Deputy Commissioner Laura Kavanagh said five of the injured commuters remain in critical but stable condition at area hospitals. Six of the passengers were treated for smoke inhalation or other injuries caused in the panic that swept through the station in the wake of the shooting, she added.
In a video statement, New York City Mayor Eric Adams nixed rumors that cops had found "live explosive devices," insisting only that the suspected assailant "detonated smoke bombs to cause havoc."
"NYPD is searching for the suspect at large, and we will find him," said Adams, who remains quarantined after contracting the COVID-19 virus.
NYPD's Sewell told reporters that the gunman's motive remains unclear, but the FBI's Joint Terrorism Task Force is assisting investigators.
New York Gov. Kathy Hochul urged citizens to remain vigilant while city, state, and federal law enforcement officers combed Brooklyn for a suspect "so coldhearted and depraved of heart" that he cared nothing about the people he assaulted "as they simply went about their daily lives."
"This individual is still on the loose. This person is dangerous," she said.
This is a developing story and Coffee or Die Magazine will continue to add details to it.
Read Next: DEA: 'Mass-Overdose Events' Caused by Fentanyl Are Sweeping US