I have an emotional attachment to coffee. Not an addiction (although that may be accurate as well) or some overdramatic "I must have coffee in the morning …" sort of thing. It's a feeling born of nostalgia and precious memories that feature coffee. And in most cases, it was gas station coffee.
When I grew up, Starbucks was still a local place out in Seattle. Where I grew up, well, they still don't have a Starbucks. Coffee was made from a drip machine and usually consumed at home, in the church basement following Sunday service, or after stopping by the nearest corner gas station.
Back before the coffee craze had truly taken hold, a gas station was the closest thing to a coffee shop in small-town America. It was where the working man, the businessman, and the student alike could stop for a quick caffeine fix on their way to work. I suppose those three glass decanters with their orange (or brown) plastic handles, the fresh one on bottom and two more warming up top, were the great equalizer. Anyone — no matter their gender, race, creed, or socio-economic status — could pour themselves a 75-cent coffee from the same pot in small-town South Dakota, or most anywhere for that matter.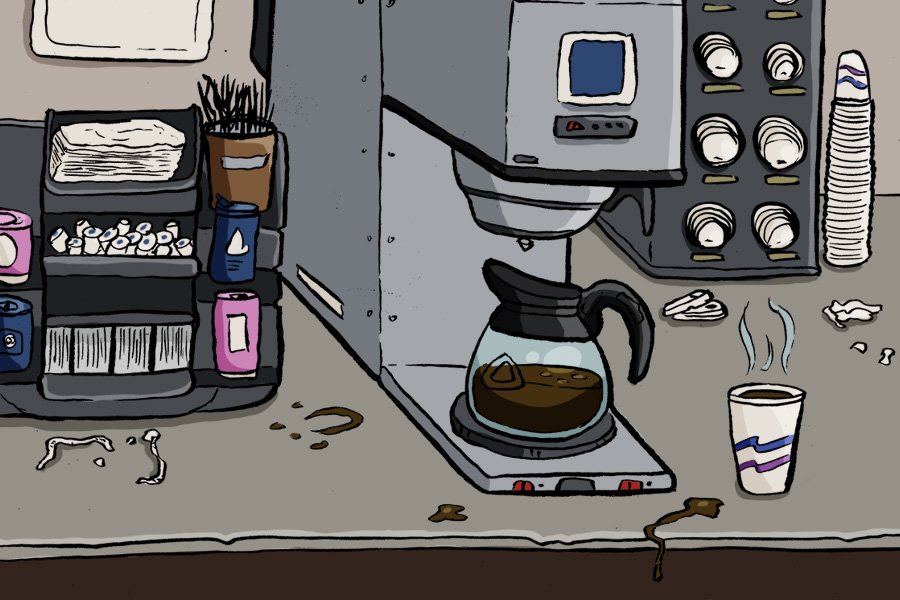 That's not the case anymore. High-end coffee shops across the country target the upper-middle class with $4 (and up) cups of organic small-batch artisan coffee, while those who struggle to make ends meet would consider it financially reckless to even think about shelling out that much for a medium hot-black to-go. These days, gas station coffee is for the folks who work the third shift, live paycheck to paycheck, and spend most of December wondering if they'll be able to scrape enough together to give their kids a nice Christmas. And for others, choosing gas station coffee is a reminder of where they came from.
I got hooked on the roadside cup of joe around the time I was old enough to go hunting. I turned 12 just in time to take the annual "west river" deer hunting trip with my dad and uncle back in 1999. I remember being excited to stop at their usual halfway-point gas station diner on the side of the road for a burger and coffee to-go; just enough to get them through the rest of the long drive out to the high plains.
In high school, when I was old enough to start hunting on my own, my deer hunts usually began at a truck stop for a cup at 4 in the morning. It helped fend off the sub-zero temperatures I would endure while waiting for a whitetail to come within range of my 30-'06. There's nothing like warming your numb hands with a still-hot styrofoam cup right after cleaning deer blood off them in the snow. I'm not sure those early morning hunts fueled by gas station coffee were responsible for turning me into a man, but it felt like it at the time.
These days, gas station coffee is for the folks who work the third shift, live paycheck to paycheck, and spend most of December wondering if they'll be able to scrape enough together to give their kids a nice Christmas.
A year or so after I filled my last youth tag, I was a young private in the U.S. Army preparing for my first cross-country road trip at the conclusion of my inaugural block leave. It was a 26-hour haul from South Dakota to Georgia, and I was planning to do it straight through. My dad, knowing he couldn't talk me out of it, advised that I pull over and buy a bag of sunflower seeds and a big cup of coffee if I got tired — that's enough to keep any man worth his salt on the road through a long night. He was right, and I stop by a gas station for that combo before and during every road trip to this day.
Sometimes I think about the year and a half I spent back home with my dad as he fought ALS. My wife and I rented a small house from a friend's younger brother, and it was right behind a Casey's General Store. I stopped there nearly every day for a coffee and a doughnut with my daughter on the way over to my parents' house. In fact, on the night I watched my younger brother listen through his stethoscope to confirm that our father had died, a 24-ounce cup of Casey's coffee sat by my feet, half empty.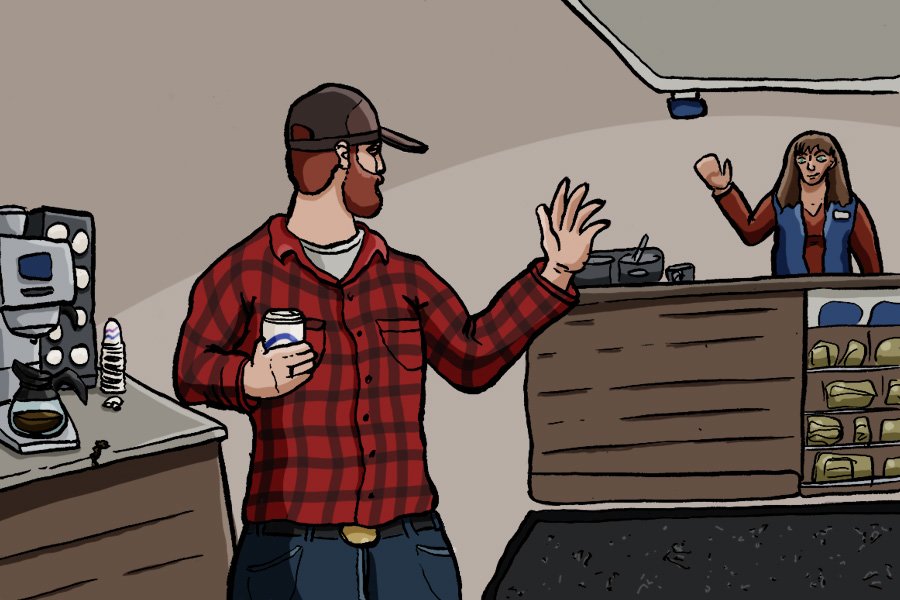 Don't mistake me for someone who thinks the gas station is the best cup of coffee you can buy. In most cases, it's not. I have my own Chemex pour-over set at home now, I order good coffee beans, grind them myself, and enjoy going through the process of making something I'm proud to drink.
As a writer, I've even come to love going into local coffee shops to spend an afternoon on my laptop, downing delicious pastries and mug after mug of high-end coffee while haphazardly trying to compose competent prose. Sure, I've found a few pretentious establishments in my travels — baristas who like to turn their nose up at folks who don't look like they belong or don't know the latest coffee lingo. But, by and large, most are staffed by knowledgeable, friendly people who care about pouring a great cup of coffee — and I respect that.
However, there will always be an intangible something about going to the local gas station, grabbing that old glass pot, pouring some hours-old coffee into a big styrofoam cup, and bringing it up for the nice lady (or ex-con, in some cases) behind the counter. She'll treat you the same as any other person who walks in there: a genuine smile and "How ya doin' today, hun? Coffee in there, right? Will that be all?" Yes, thank you. Have a nice day, now.