As the 11th Vice Chairman of the Joint Chiefs of Staff, Air Force Gen. John E. Hyten is the one of the highest-ranking officers in the Department of Defense — second only to JCS Chairman Army Gen. Mark Milley.
Hyten pursued a military career after graduating from Harvard with a bachelor's in engineering in 1981. His four decades of service include important assignments at the Air Force Space Command and US Strategic Command. Hyten will step down from his role as the Vice Chairman to the Joint Chiefs of Staff in November. According to the United States Naval Institute, Adm. Christopher Grady — the longest-serving surface warfare officer still on active duty, also known as the Navy's "old salt" — is among the likely replacements.
As Hyten looks forward to his rapidly approaching retirement, he sat down with Coffee or Die Magazine to discuss why troop welfare remains one of his top priorities and why he isn't losing sleep over China and Russia.
This interview has been edited for length and clarity.
COD: Of all the responsibilities that come with your role as the Vice Chairman of the Joint Chiefs of Staff, you've chosen to lead this USO tour. With only a few months left in service, why did you make visiting troops and their families around the US and Cuba a priority?
GJH: So there's a couple things about the job as Chairman and Vice Chairman. We have a lot of responsibilities and a lot of things that we have to do, but one of the things that we have the opportunity to do is get the chance to lead a USO tour once a year. Usually we do it around the holidays, and we go overseas and to deployed locations. Well, we can't go overseas, and we can't go to deployed locations. We haven't been able to go anywhere since March of 2020.
When you think about what's been going on across the entire force, COVID has impacted everybody. We've all been locked down. So I talked to the USO, and we came up with the idea of traveling within the United States to significant bases, where the soldiers, sailors, airmen, and Marines have been locked up basically for a year and a half.
Now that we have the ability to get out for the first time, we have the opportunity to share the joy of the USO, laughter, and live music. Ultimately, one of the most important things we do is make sure we are taking care of our people. So this tour became a priority. We are going to bring that back to Americans. And it's not just the bases; other people see us moving too and realize maybe we're getting back to a little bit of normal.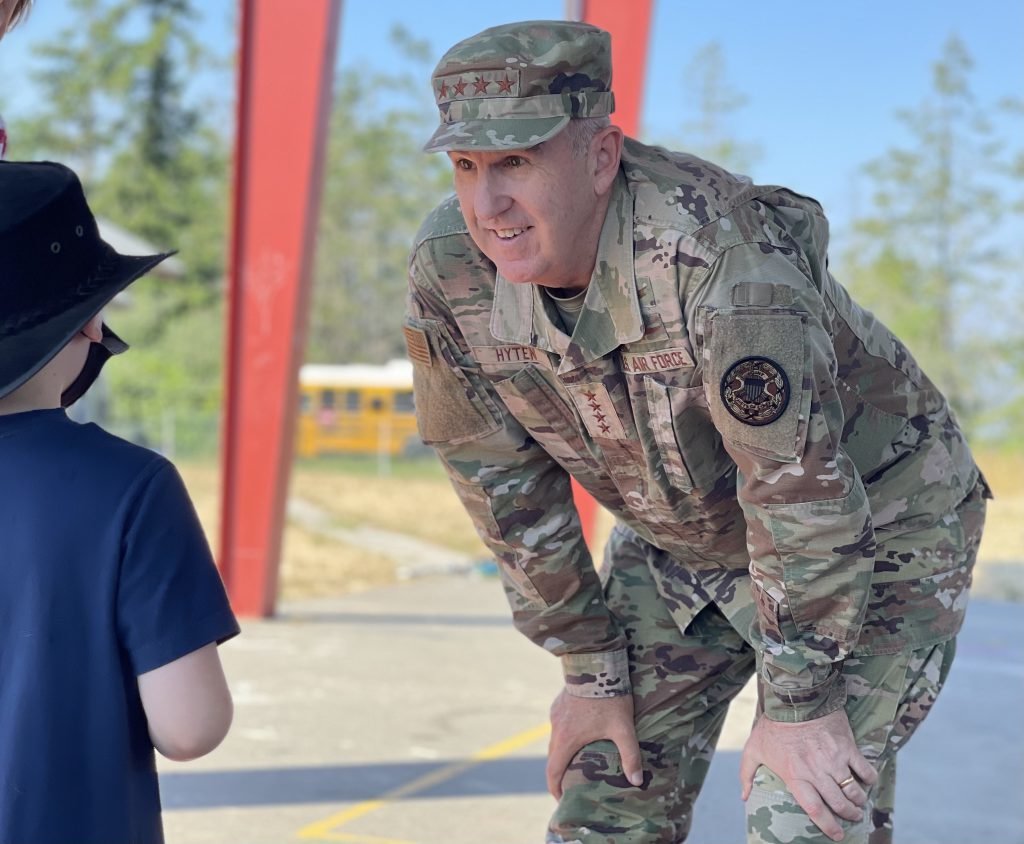 COD: You've led a long and successful career. You've commanded troops in three major wars, including America's longest war. What has been your personal motivation to continue serving for so long during such a tumultuous time?
GJH: There are two things. One, just how lucky I feel every morning when I wake up and get to put on the uniform and go to work with the best people in the world. Not many people get to do that, and I've gotten to do it for 40 years. That is an amazing thing.
The second is, the first time I raised my right hand and swore to defend and support the constitution from all enemies foreign and domestic, I took that very seriously. The gift I give people who work for me is a copy of the Constitution that I sign and ask them to remember what we swear to support and defend. It's unique; it's a what not a who that we're defending.
If you read the Constitution, it's amazing, and that is our North Star. It's the Chairman's North Star, and it's my North Star. We've talked about it for our entire adult lives, and it's a commitment to this nation, to the concept of this nation.
I love the first line, "We the people, in order to form a more perfect union …" because they didn't have it right then, and we don't have it right today. But holy cow, it gave us a path to try and make things better. That's what we try to do every day. In the midst of a pandemic and in the midst of social unrest, you always have that North Star.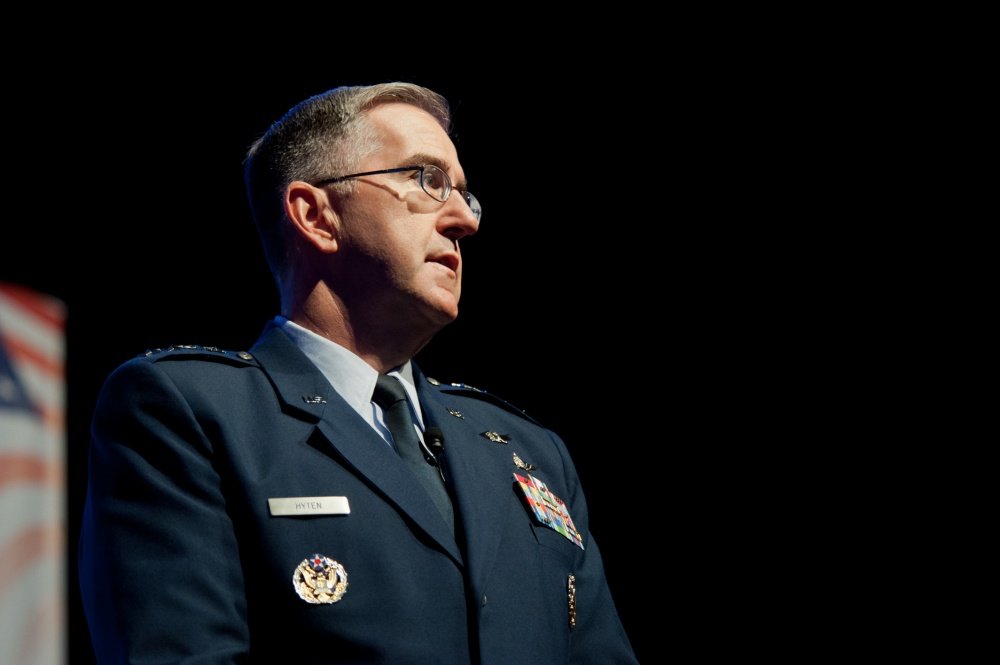 COD: We've been waging war for two decades, raising concerns that our involvement in Iraq and Afghanistan has allowed our near-peer adversaries to "catch up" in terms of military strength. Do you have any anxiety about America's future as you prepare to retire?
GJH: You've seen it this week on the USO tour. I sat down with four young soldiers. Total service among them was maybe 10 years altogether. They had questions about what it is like to be a general, but they also had questions about Russia, China, and COVID. My gosh, we talked for almost an hour about the most significant subjects.
Talking with each of the units, whether it was sailors aboard the USS Lincoln or soldiers climbing on tanks at Fort Hood, the people who choose to serve this country are the best in the world. They're the best of this country and the best in the world, and every one of them volunteered to serve. And that was evident everywhere we went on this tour.
You saw it at Whidbey Island; you saw it at GITMO — every branch and in every mission that we have and all that amazing capability — but the strength is in the people. As long as they choose to serve, I will sleep well at night.
Read Next: As Taliban Gains Continue, Top US Commander in Afghanistan Hangs Up His Spurs