Explosive but anecdotal claims about Chairman of the Joint Chiefs of Staff Gen. Mark Milley in a new book by two Washington journalists have prompted calls from Republican lawmakers for his resignation, court-martial, and even being charged with treason. But what, exactly, is Milley accused of doing? And would those accusations constitute a breach of law or custom?
The question digs at the heart of America's fundamental commitment to civilian control over its military.
The book Peril, by longtime DC journalists Bob Woodward and Robert Costa, will be released Tuesday, Sept. 21. Excerpts released by The Washington Post, where both authors work, outline a number of actions Milley took both before the 2020 presidential election and in the wake of the Jan. 6, 2021, storming of the Capitol. In several phone calls, briefings, and other anecdotes, Milley appears to have exerted specific demands on members of the national security team, including his own staff, that could be construed as beyond his authority, and even usurping that of the president.
But whether Milley acted criminally — and even the full truth behind the accusations — is far from clear.
What is clear in the book's excerpts is that Milley held deep concern about the mind-set and actions of then-President Donald Trump. The authors write that Milley believed Trump had gone into a "serious mental decline" in the wake of the election.
Trump has responded to the publication of the book excerpts in a written statement, calling Milley a "dumbass" and saying he should be "tried for TREASON."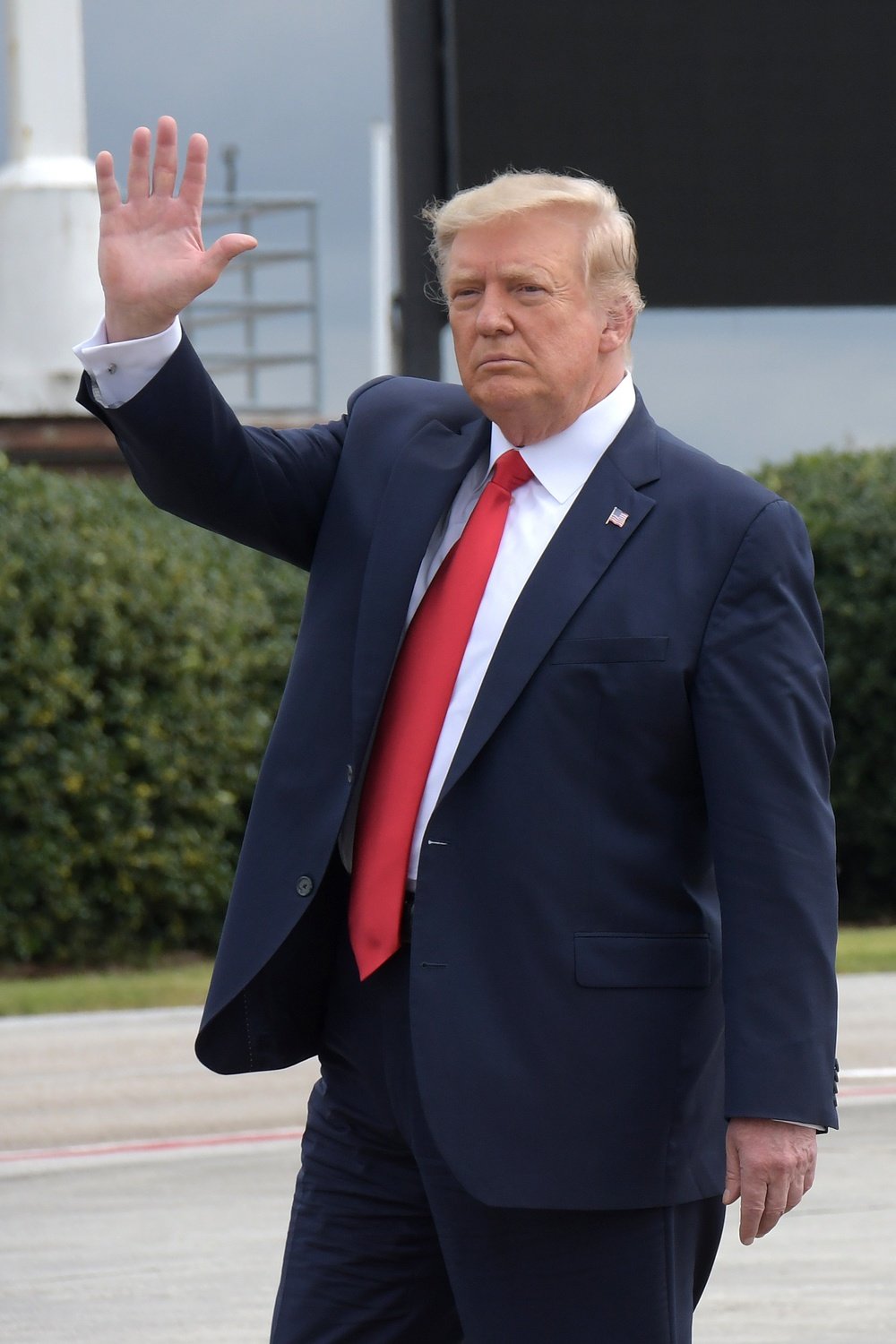 The Pentagon released a statement Wednesday afternoon denying any impropriety, with Joint Staff spokesperson Col. Dave Butler saying, "General Milley continues to act and advise within his authority in the lawful tradition of civilian control of the military and his oath to the Constitution."
Woodward and Costa reported that, in the weeks before the election and after Jan. 6, Milley took these actions:



At least twice, Milley is said to have called his counterpart in China, Gen. Li Zuocheng

,

and reassured him that there was no danger of imminent attack from the US; furthermore, the book alleges, Milley promised that, should Trump order an attack, Milley would warn the Chinese.



In a meeting in his office, Milley had members of the National Military Command Center take an "oath" not to proceed with any nuclear strike orders from Trump without consulting him first.



In a phone conversation with House Speaker Nancy Pelosi — of which the authors cite a transcript — Milly directly agreed with her assertion that Trump was "crazy."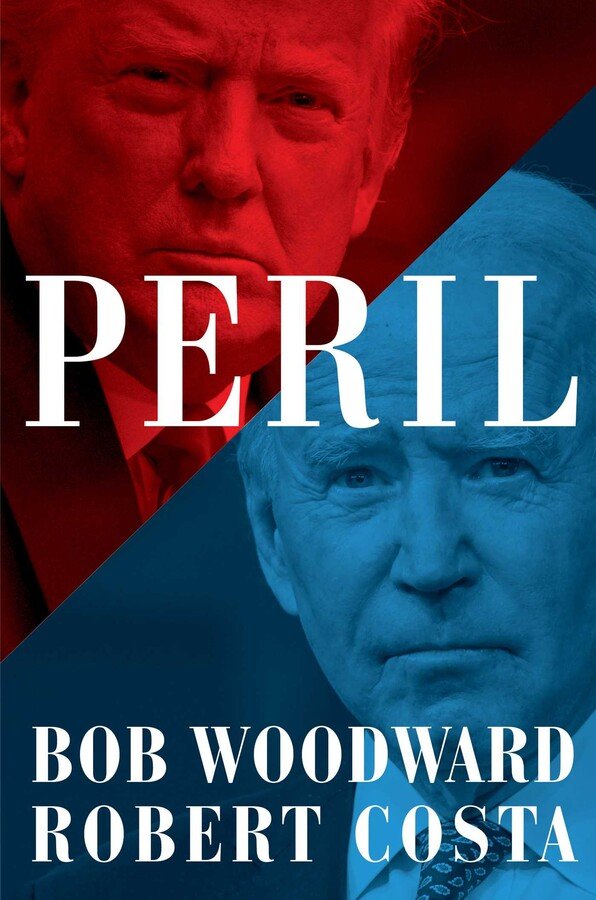 Most troubling from a legal and military chain-of-command point of view is Woodward and Costa's allegation that Milley called together senior military officials in charge of the National Military Command Center on Jan. 8 and "instructed them not to take orders from anyone unless he was involved," according to CNN.
"No matter what you are told, you do the procedure. You do the process. And I'm part of that procedure," Milley said. He made all the officials look him in the eye and verbally indicate they understood, in what the Peril authors refer to as "an oath."
Milley's words here — specifically his focus on "the procedure" — are likely to be hotly debated.
"The procedure" Milley is referring to is almost certainly the procedures laid out in both law and Pentagon doctrine on launching nuclear missiles. In both, there is a clear, underlying fact: a presidential order to launch a nuclear strike cannot be legally stopped — though that order would find its way to Milley's office.
Vipin Narang, associate professor of political science at MIT and an expert on nuclear proliferation issues, told The Washington Post that there was "emphatically no" way for Milley or anyone else to prevent the president from launching nuclear weapons.
"The president, and the president alone, possesses the sole authority to order a nuclear launch, and no one can legally stop him or her," Narang said. "Anyone who attempts to contravene a valid, authentic and legal (in the sense of whether the strike package was legal, and all off-the-shelf nuclear strike packages are pre-vetted for legality to some degree) order would be doing so illegally and risk the charge of mutiny."
Narang hedged a tiny bit, however, by saying, "If POTUS ordered a nuclear first strike out of the blue against China or Russia, there would be questions about legality."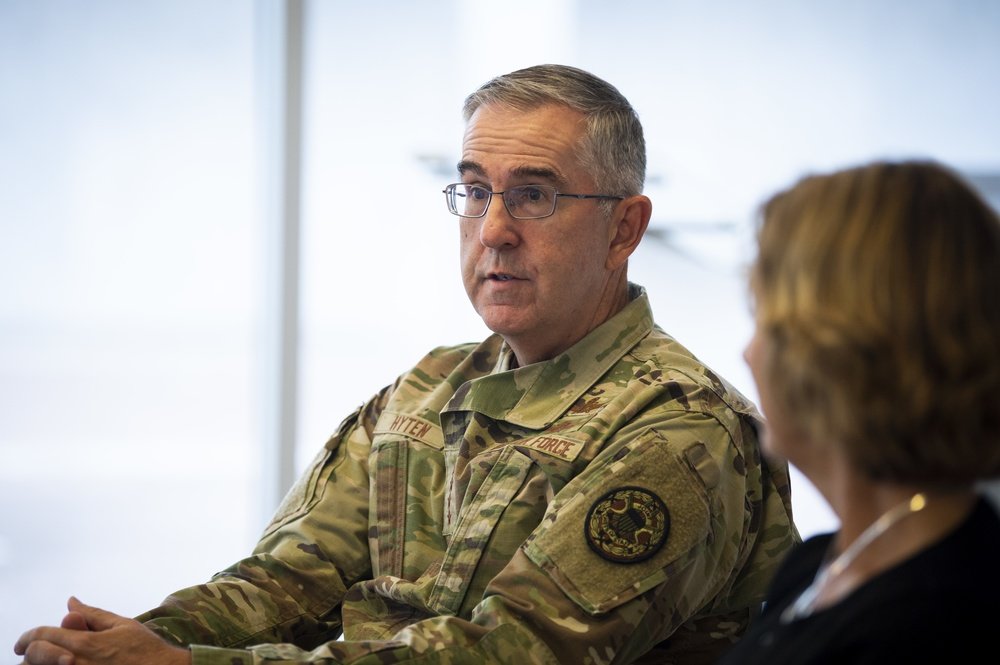 The president would present his decision to the war room, which would provide him with a "challenge code" of two phonetic letters, and he would retrieve the nuclear "biscuit" that is always carried near the president. The biscuit contains the "Gold Code" that matches the challenge code. This authenticates the President's identity and intent.
The military leaders would then format a launch order to transmit down the chain of command. The process is intended to take less than six minutes from start to finish. Whether the order was legal would be determined after the fact.
However, Pentagon doctrine — or "procedure" — does route that order from the president directly to the general in Milley's position as chairman of the Joint Chiefs of Staff. It is then his duty and legal obligation to execute that order by passing it to the operational commands that would control and launch those strikes, such as the US Strategic Command and the Air Force Global Strike Command and its Navy equivalents.
Critics are wondering whether that "passing along" of the presidential orders is what Milley was looking to insert himself into. Such a strategy was hinted at in 2017 when Air Force Gen. John Hyten, then-commander of US Strategic Command and now Milley's second-in-command as vice chairman of the Joint Chiefs of Staff, said that military officers were obligated to refuse illegal orders.
"If it's illegal, guess what's going to happen? I'm going to say, 'Mr. President, that's illegal," Hyten said. "And guess what he's going to do? He's going to say, 'What would be legal?' And we'll come up with options, of a mix of capabilities to respond to whatever the situation is, and that's the way it works."
But what would constitute an illegal nuclear strike order? In the past, lawmakers have considered creating a law that controls nuclear weapons, forbidding, for instance, a first use of nuclear weapons. Such a law might give a general an "out" to ignore a presidential order to use nuclear weapons.
But no such law exists. Because nuclear procedures do not require the agreement or approval of the chairman of the Joint Chiefs of Staff, any action Milley may have had in mind to short-circuit such an order would almost certainly have been illegal.
Still, evidence that this strategy — unilaterally declaring an order unlawful — was on Milley's mind is hinted at in another revelation in the reporting, in which Milley reportedly told Speaker of the House Nancy Pelosi, "There's not a snowball's chance in hell this president, or any president can launch nuclear weapons illegally, immorally, unethically without proper certification."
In a statement reacting to the revelations, a Pentagon spokesperson said, "General Milley frequently conducts meetings with uniformed leaders across the Services to ensure all leaders are aware of current issues. The meeting regarding nuclear weapons protocols was to remind uniformed leaders in the Pentagon of the long-established and robust procedures in light of media reporting on the subject."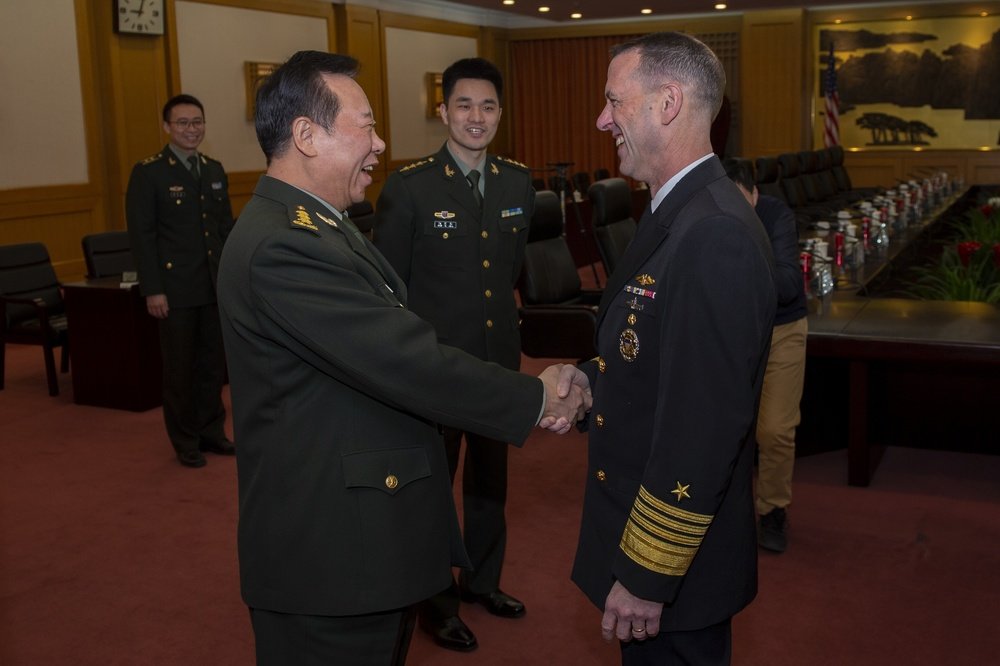 In a separate series of incidents, Milley is said to have reached out by phone to Gen. Li Zuocheng of the People's Liberation Army twice, beginning on Oct. 30, 2020, after intelligence suggested the Chinese had become concerned the US was planning an attack following military exercises in the South China Sea.
"General Li, you and I have known each other for now five years," Milley apparently reassured the Chinese military leader. "If we're going to attack, I'm going to call you ahead of time. It's not going to be a surprise."
He called Li again after the election, on a very busy Jan. 8.
"We are 100% steady," Milley told Li, who was understandably concerned by the events of the previous days. "Everything's fine […] But democracy can be sloppy sometimes."
Fox News reported that the calls were fully disclosed to the full military chain of command and even coordinated with the office of the secretary of defense — first under Secretary Mark Esper in October and then under acting Secretary Christopher Miller in January. Miller denied this on Wednesday. His statement to Fox News said he "did not and would not ever authorize" such a phone call, and that the act was a "disgraceful and unprecedented act of insubordination."
However, contact between top generals — and often, lower-level commanders — is relatively routine among powerful countries and is usually used to defuse tension between large militaries.
Also on Jan. 8, House Speaker Nancy Pelosi sent a letter to other House Democrats entitled "Dear Colleague on Events of the Past Week," making it publicly available to media at the time. In a section entitled "Preventing an Unhinged President From Using the Nuclear Codes," she explained she had spoken with Milley "to discuss available precautions for preventing an unstable president from initiating military hostilities or accessing the launch codes and ordering a nuclear strike."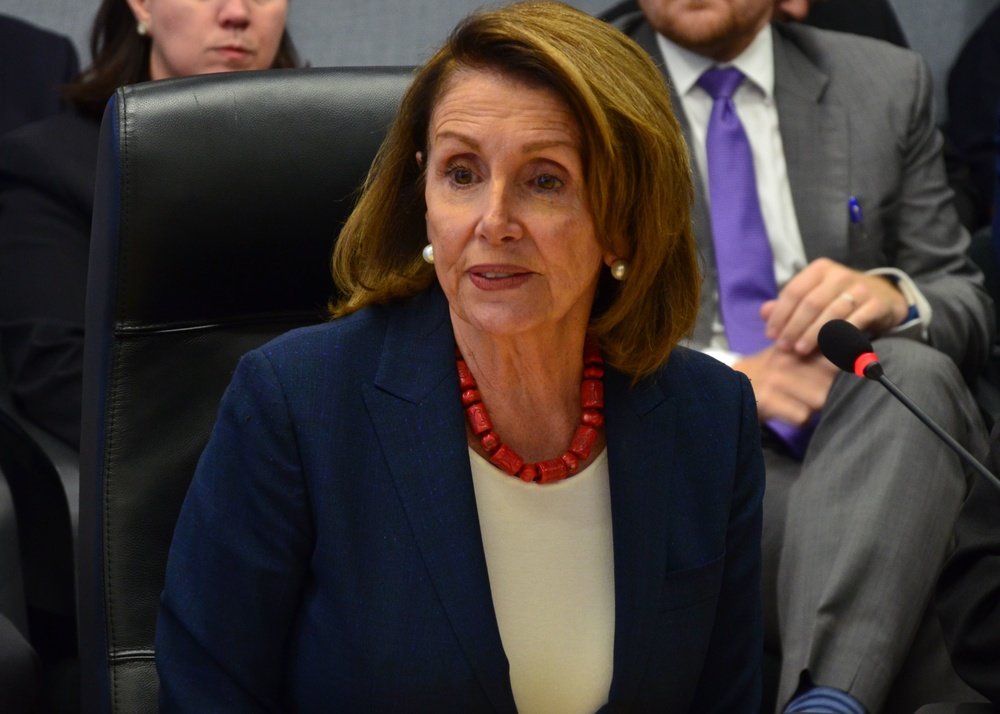 The Pentagon confirmed the phone call between the two, stating that Milley "answered her questions regarding the process of nuclear command authority."
Woodward and Costa obtained a transcript of the phone call in question and included excerpts in Peril. "He's crazy. You know he's crazy," Pelosi said. "He's crazy and what he did yesterday is further evidence of his craziness."
In response, Milley said, "I agree with you on everything," as well as telling her that there are "a lot of checks in the system."
It was in this call that he told Pelosi that there was not a "snowball's chance in hell" of an illegal nuclear attack without proper certification.
Miller, who was the acting defense secretary at the time of the calls, said of the recent revelations that, if the "histrionic outbursts and unsanctioned, anti-Constitutional involvement in foreign policy prove true, [Milley] must resign immediately or be fired by the Secretary of Defense to guarantee the sanctity of the officer corps."
Lawmakers such as Sen. Rand Paul and Rep. Marjorie Taylor Greene called on Twitter for Milley to be court-martialed, though they did not specify what charges they would recommend. Trump went even further, specifically calling the calls acts of treason.
Treason is defined in the US Constitution as levying war against the United States or giving aid and comfort to the enemy.
The Pentagon refuted that characterization. "The Chairman of the Joint Chiefs regularly communicates with Chiefs of Defense across the world, including with China and Russia," the Pentagon stated, confirming that the phone calls took place. "His calls with the Chinese and others in October and January were in keeping with these duties and responsibilities conveying reassurance in order to maintain strategic stability."
President Joe Biden gave Milley a vote of confidence Wednesday, telling reporters, "I have great confidence in General Milley."
Read Next: