To oversee the evacuation of Kabul, the US is sending two generals who are among the US military's most experienced special operations leaders, both former commanders in the Army's and Navy's most elite counterterrorism commando units.
On the other end of the spectrum, most of the troops rushing toward or already in Afghanistan are in a war zone for the first time.
The Pentagon confirmed this week that both Maj. Gen. Chris Donahue and Rear Adm. Peter Vasely — both two star-level officers — are the primary ground leaders of the forces in or on their way to Kabul. Donahue, the current commander of the 82nd Airborne Division, is a former company commander in the 75th Ranger Battalion and held a long line of leadership positions including squadron commander in a special mission unit within US Army Special Operations Command (USASOC) at Fort Bragg. Vasely was a squadron commander at the Naval Special Warfare Development Group, otherwise known as SEAL Team 6.
Vasely will be in charge of all US forces in Afghanistan, as he has been since July, while Donahue will command troops at Kabul's Hamid Karzai International Airport.
"The task of securing and operating an airfield is actually a unique task that the 82nd can do, and [Maj. Gen.] Donahue has experience in that," Pentagon spokesperson John Kirby said Tuesday. "[Rear Adm.] Vasely, who has been commanding on the ground, also has a spate of other duties […] to include liaison with the State Department, our allies and partners."
But while the top officers have spent decades overseeing the United States' most fearsome and experienced special operators, most of the troops they'll be in charge of in Kabul are, very likely, experiencing a combat deployment for the first time.
The Pentagon has sent rapid-deployment forces from the 82nd Airborne Division at Fort Bragg and two different Marine Expeditionary Units, along with elements of several National Guard units. Additional troops are on the way, with a total authorized strength of 6,000 in the country. Though well trained and equipped, these units appear to have not seen combat in several years, long enough for most of their junior enlisted troops to have no combat experience at all.
A recent photograph shared on social media depicts troops of 1st Battalion, 8th Marines — one of the primary units rushing to Kabul — with freshly shaved heads as they board a C-17. Marines shave their heads before embarking on their first combat deployment as one of the Corps' many unofficial traditions. The Marines of 1/8 are part of a Marine Expeditionary Unit (MEU), one of the traditional roles of Marines as a naval force-in-readiness strategically placed around the globe.



View this post on Instagram








Though a spokesperson could not be reached with the unit, it appears from various social and official posts from 1/8 that the unit's last combat deployment was in 2012. A similar search of media about the 2nd Battalion, 1st Marines, shows a combat deployment most recently in 2011.
Joining the Marines are 2,000 paratroopers of the 82nd Airborne Division's quick-reaction-oriented Division Ready Brigade. Though many mid-career NCOs in the division may have several deployments behind them, the 82nd — as the largest paratrooper force in the world — rapidly turns over its junior ranks. Like the Marines, many junior soldiers would likely not have seen a combat deployment in their short careers.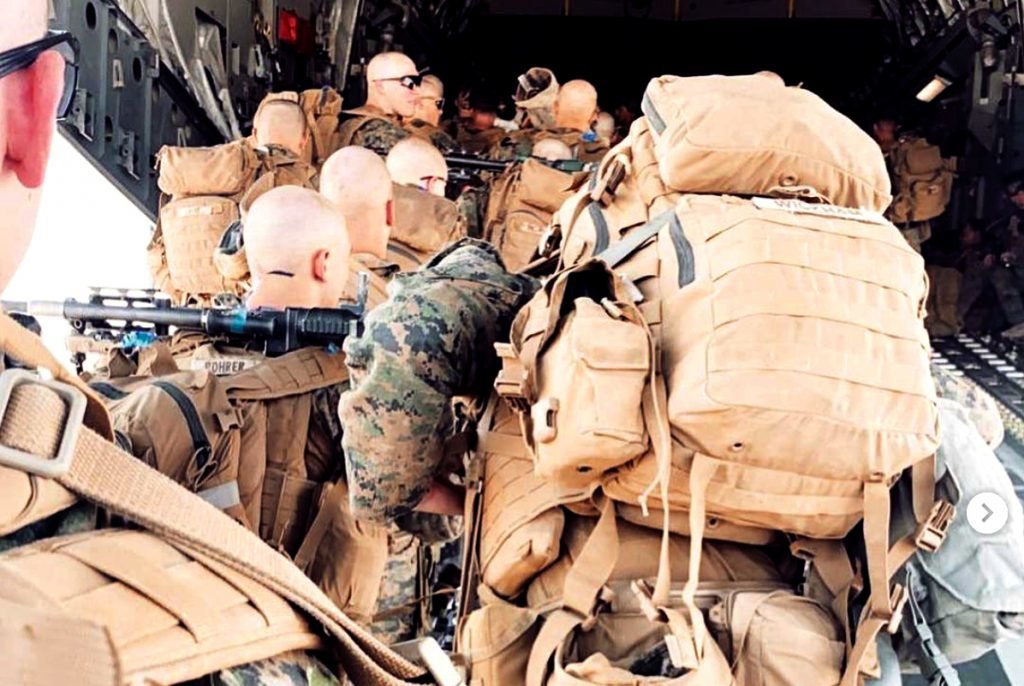 Officials with the 82nd would not confirm the last time the Kabul-bound troops deployed, but combat tours have decreased significantly in recent years for infantry units like the 82nd and those that make up MEUs. US troop levels in Afghanistan peaked in 2011 at more than 110,000 and dropped to around 4,000 in 2020. Forces in Iraq have seen a similar drawdown.
The 82nd's 2nd Brigade Combat Team deployed to Iraq in 2020 and was involved in high-tension run-ins with Syrian forces. An official with the 82nd Airborne told Coffee or Die Magazine the Headquarters Company of the 82nd last deployed in 2012.
Most junior enlisted troops across the military — and particularly in combat arms fields like infantry — are between 17 and 24 years old, as is nearly 70% of the entire Marine Corps.
Update, 8:36 p.m., August 18: This article has been updated to clarify and expand Gen. Donahue's past leadership positions, including his role with the 75th Ranger Regiment.
Read Next: Resistance in Afghanistan: A Growing Number of Fighters Join Pledge To Fight From Panjshir