The US House of Representatives voted and passed the George Floyd Justice in Policing Act of 2021. The bill is packed with major law enforcement reforms, such as modifying qualified immunity for law enforcement officers, instating a federal ban on chokeholds, and mandating use of body-worn cameras on federal law enforcement officers.
The bill passed the House by a final vote of 220-212, largely along party lines, with two Democrats voting against the bill and one Republican voting for it. Now its backers will need to secure at least 10 Republican votes in the Senate in order to pass the bill through to arrive on President Joe Biden's desk. It is unclear whether the bill will pass the Senate, considering a previous version failed last year.
With that considered, here are the major elements in the 2021 George Floyd Justice in Policing bill, some of which are similar to measures set forth in a June 2020 executive order by then-President Donald Trump.
First and foremost in the bill is the modification of qualified immunity for LEOs. The legislation would dictate that LEOs' actions could no longer be defended by things like "acting in good faith" and what the officers "believe, reasonably or otherwise." This could have a major impact on the "objective reasonableness" standard that helps explain whether an officer was reasonable in his or her use of force. This standard was established after the US Supreme Court's ruling in the Graham v. Connor case.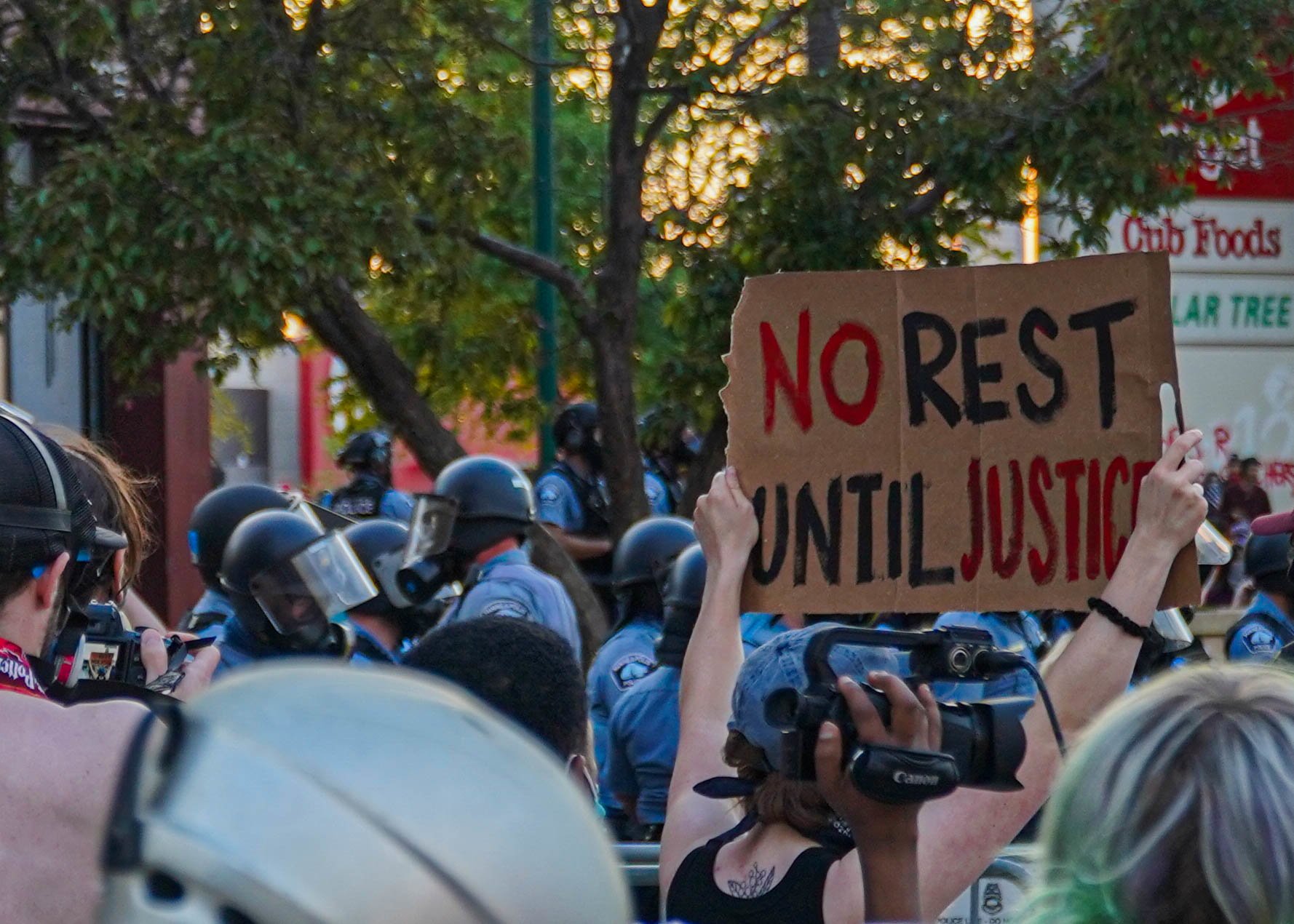 Racial bias training for all federal law enforcement would be required. Federal LEOs would also be trained and charged with a duty to intervene when they witness situations involving excessive force. Improved training on use of force would be enacted.
If passed, no-knock warrants would not be permitted for any federal drug cases, and all law enforcement entities would be encouraged to ban them in their states. Also, chokeholds and carotid holds, defined as anything that restricts blood flow or oxygen to the brain, would be banned. If any department failed to ban chokeholds or other moves similar to this, certain federal funding would be barred from that agency and/or state.
The Deprivation of Rights Under Color of Law statute — which sets forth penalties for violations of civil rights by federal, state, and local officials — would be modified so that instead of referring to "willfully" committing such an act, it would now say "knowingly or recklessly." In addition, if civil rights violations resulted in a death, the determination of the cause of death would consider whether an act was a "substantial factor contributing to the death" instead of being 100% causation or nothing. However, the death penalty would no longer apply. The code would read, in part:
"Whoever, under color of any law, statute, ordinance, regulation, or custom, knowingly or recklessly subjects any person in any State, Territory, Commonwealth, Possession, or District to the deprivation of any rights, privileges, or immunities secured or protected by the Constitution or laws of the United States […] shall be fined under this title, or imprisoned for any term of years or for life, or both. For purposes of this section, an act shall be considered to have resulted in death if the act was a substantial factor contributing to the death of the person."
The bill would give added incentive for attorneys general to pursue investigations into police departments, as well as to provide grants to states to investigate patterns of conduct. In addition, the Civil Rights Division of the Department of Justice would have to establish a website with the number and status of preliminary investigations commenced, resolved, or still pending for the previous year. Grants would be established for agencies needing financial assistance to execute such investigations.
The US attorney general would oversee the mandated changes to the gathering of data on excessive use of force by any and all law enforcement entities. In addition, should any law enforcement agency update or create a contract with a union that interferes with the gathering of this data, its grant funding would be cut off. The data gathered would be used only for statistical purposes and would not include the names of victims or law enforcement officers involved in excessive use of force incidents.
The bill would require independent investigations to review law enforcement's use of deadly force. Possible means include creating an agency or civilian review board for a given jurisdiction; assigning the state's attorney general or an independent prosecutor to investigate; and establishing agreements between different law enforcement agencies or departments to conduct independent investigations into the unaffiliated department's use of deadly force and assess whether the use of force was "appropriate."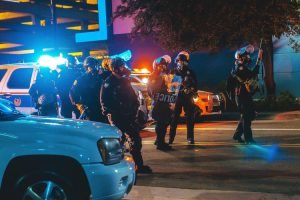 Nationally, uniform standards would be established for the accreditation of law enforcement agencies, with "an increased focus on policing with a guardian mentality" across these areas:



Early warning systems and related intervention programs.




Use of force procedures.




Civilian review procedures.




Traffic and pedestrian stop and search procedures.




Data collection and transparency.




Administrative due process requirements.




Video monitoring technology.




Youth justice and school safety.




Recruitment, hiring, and training.



For youth justice and school safety, the bill would provide grant money to encourage best practices, such as barring law enforcement from making school-based arrests and preventing referrals to law enforcement during school hours, and to implement positive behavioral interventions and support.
Overall, the bill would create massive transparency in almost every aspect of law enforcement. This would come through various forms of police and civilian-based review boards and follow-ups by independent agencies into law enforcement activities on the local, state, and federal level. As part of these efforts at transparency, a National Task Force on Law Enforcement Oversight would be established "to coordinate the process of the detection and referral of complaints regarding incidents of alleged law enforcement misconduct."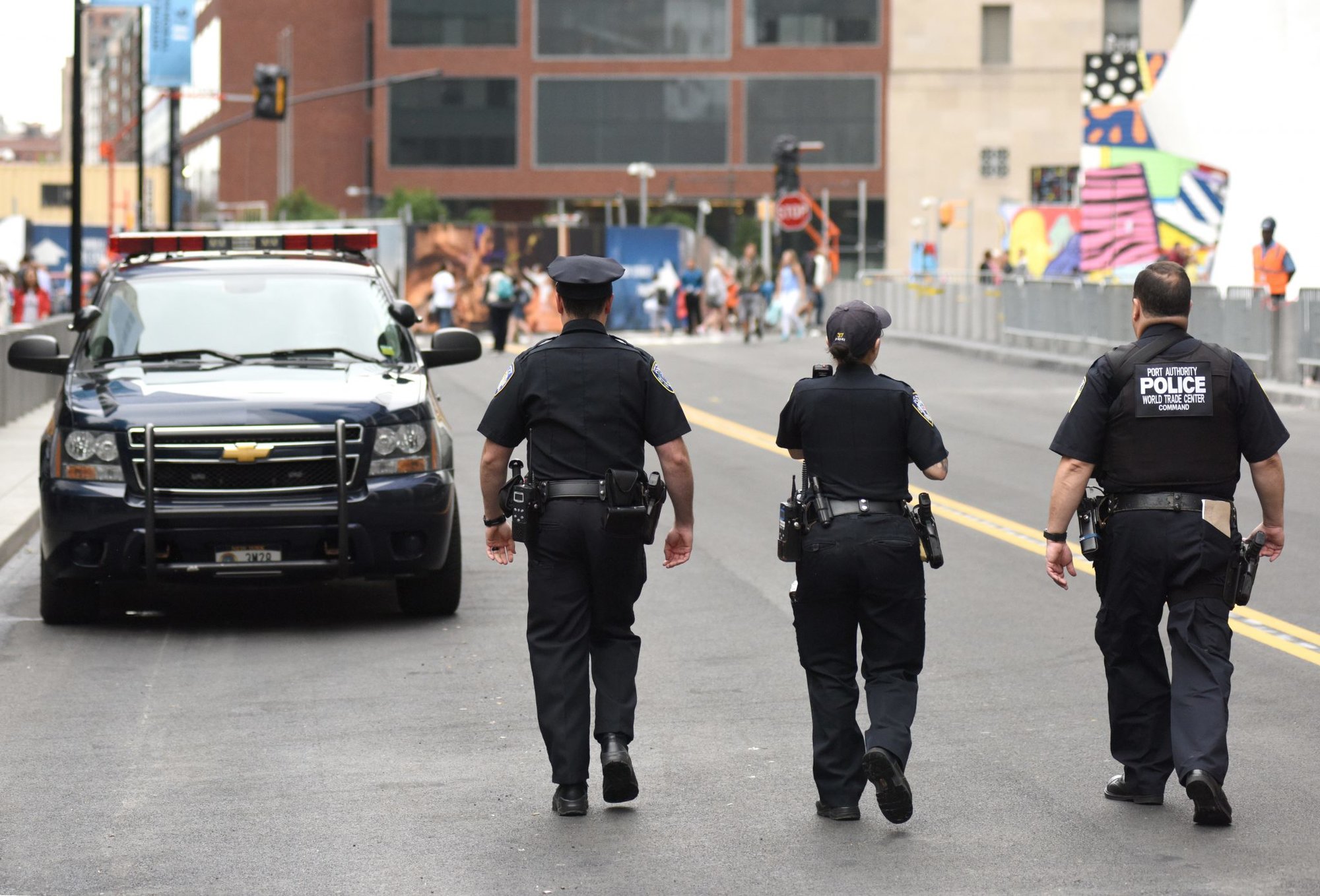 Federal, tribal, state, and local law enforcement agencies would be required to collect data on traffic and pedestrian stops, frisks and body searches, and the use of deadly force, broken down by the race, ethnicity, age, and gender of both the officers and the members of the public involved. Data on in-custody deaths like the George Floyd incident, as well as any LEO deaths, officers shot, and officers arrested, would also be compiled. Failure to comply would result in the loss of federal funding.
All federal LEOs would be required to wear body cameras and to activate them whenever dealing with a member of the public. They would not be permitted to shut off audio or video recordings until their interaction with the public is concluded. Also, grants would be made readily available for any police departments or agencies that want to implement body cameras. Similar efforts would be made in regard to dash cameras and audio recording devices within law enforcement vehicles.
In addition, federal LEOs would undergo updated training developed by the US attorney general on when to use less lethal options, when to use lethal force, and who it should and should not be used against. Examples of who should have the least amount of force used against them are pregnant individuals; people under 21 years of age; the elderly; persons with mental, behavioral, or physical disabilities or impairments; persons experiencing perceptual or cognitive impairments due to use of alcohol, narcotics, hallucinogens, or other drugs; persons suffering from a serious medical condition; and those with limited English proficiency.
Along with the data gathering requirements, a National Police Misconduct Registry would be established by the Department of Justice. Previously, an officer could be fired from one department and get a new job in a different state; complaints against them, disciplinary actions, and records of termination or lawsuits would not follow them. This registry would be made available on a website for the public to access.
Within two years of the bill passing, the US attorney general would need to submit a report to the Department of Justice on law enforcement's use of racial profiling, and then submit updated reports annually.
The bill would also ban the Department of Defense from transferring excess equipment like firearms, ammunition, flash-bang grenades, silencers, and drones. Some departments or agencies could request a waiver to receive DOD vehicles by providing justified reasoning for their use. Congress would require a notice of each waiver that is approved by the secretary of defense.