Gen. George S. Patton Jr., one of the most prolific war generals in American history, died on Dec. 21, 1945, after complications from injuries sustained in a vehicular accident. His legend only grows in significance when you consider his achievements. The World War II general commanded the US 7th Army in its invasion of Sicily and the 3rd Army across France after the invasion of Normandy. The larger-than-life leader earned the sobriquet "Old Blood and Guts" from his troops because of his tenacity. The story behind the nickname, however, goes deeper than that.
Robert Allen, a veteran of World War I and II and a colonel on Patton's staff, published an article in the St. Louis Dispatch nine days after Patton's death, relating this anecdote:
"The newspapers," Patton said, "call me 'Old Blood and Guts.' That's all right; it serves its purpose. It makes good reading. But it takes more than blood and guts to win battles. It takes brains and guts. Remember that, brains and guts. No military leader or force ever won a battle through brains alone, or through guts alone. Each is essential for successful military operations, but not just alone."
When German panzers were threatening to retake Bastogne and members of his own staff grew uneasy at the battlefield developments, Patton retold the origin story of how he got his nickname. It was in the spring of 1942 when newspapermen were invited to observe tank maneuvers in the desert in Arizona, and Patton delivered quite the impression. With the stakes much higher in France, Patton's confidence helped ease the tension.
"We've got plenty of brains and we've got plenty of guts," he said. "There's nothing to it. We'll lick those damn Germans hands down."
Patton was born to an affluent family on Nov. 11, 1885, in San Gabriel, California. He was the third generation of his family to attend the Virginia Military Institute in 1907 and transferred to the US Military Academy at West Point a year later.
Patton competed against military officers around the world in the modern pentathlon in the 1912 Summer Olympics in Stockholm, Sweden. He placed ninth in fencing, third in riding, seventh in swimming, 15th in running, and 21st in shooting — fifth place overall. A year later he designed the M1913 Cavalry Saber, which became known as "Patton's Saber."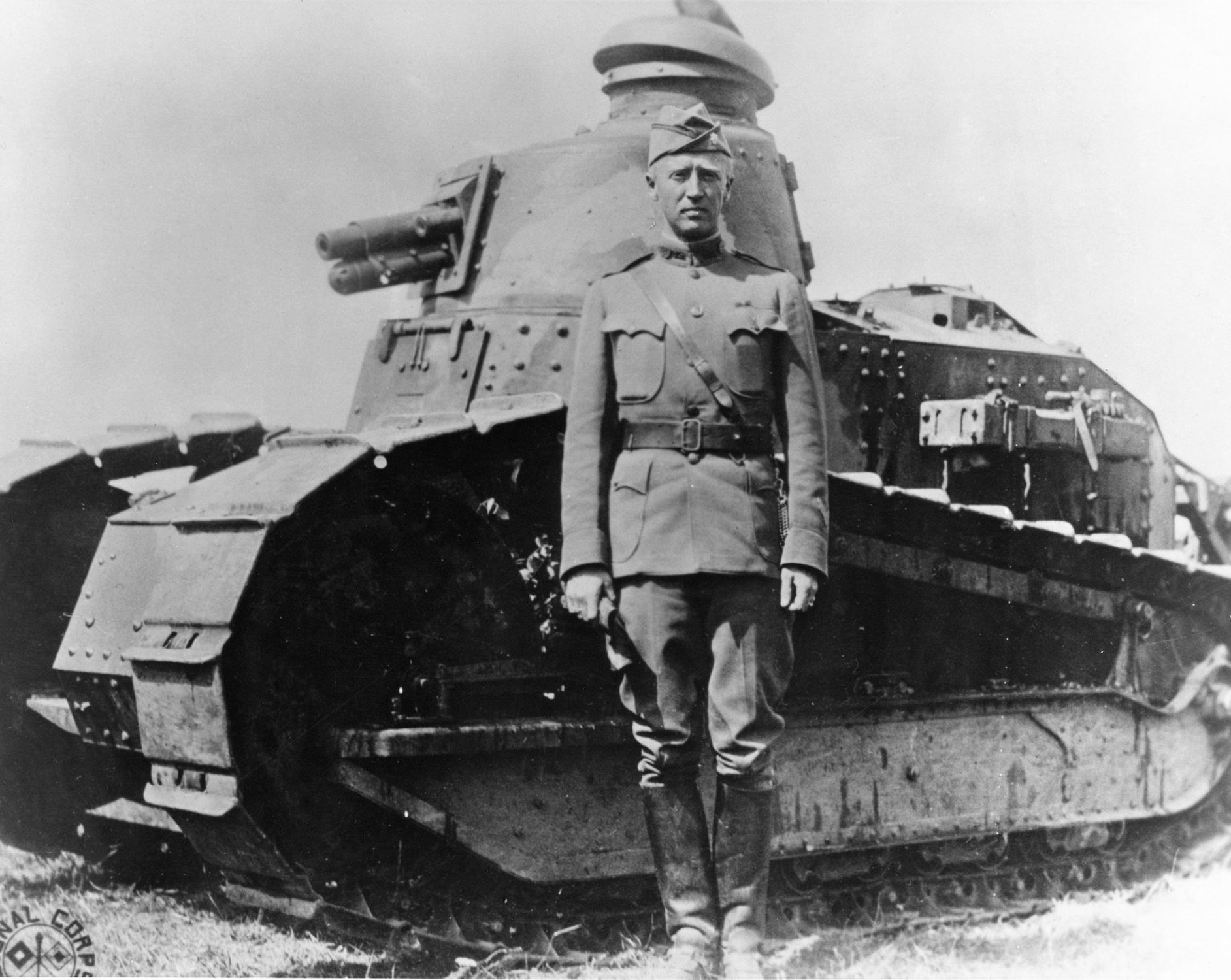 As a lieutenant colonel, Patton was a member of the 1st Tank Battalion. He is seen here standing in front of a French Renault tank in the summer of 1918. Patton received a Purple Heart for being wounded in the thigh while leading an attack against a German position during the Meuse-Argonne Offensive.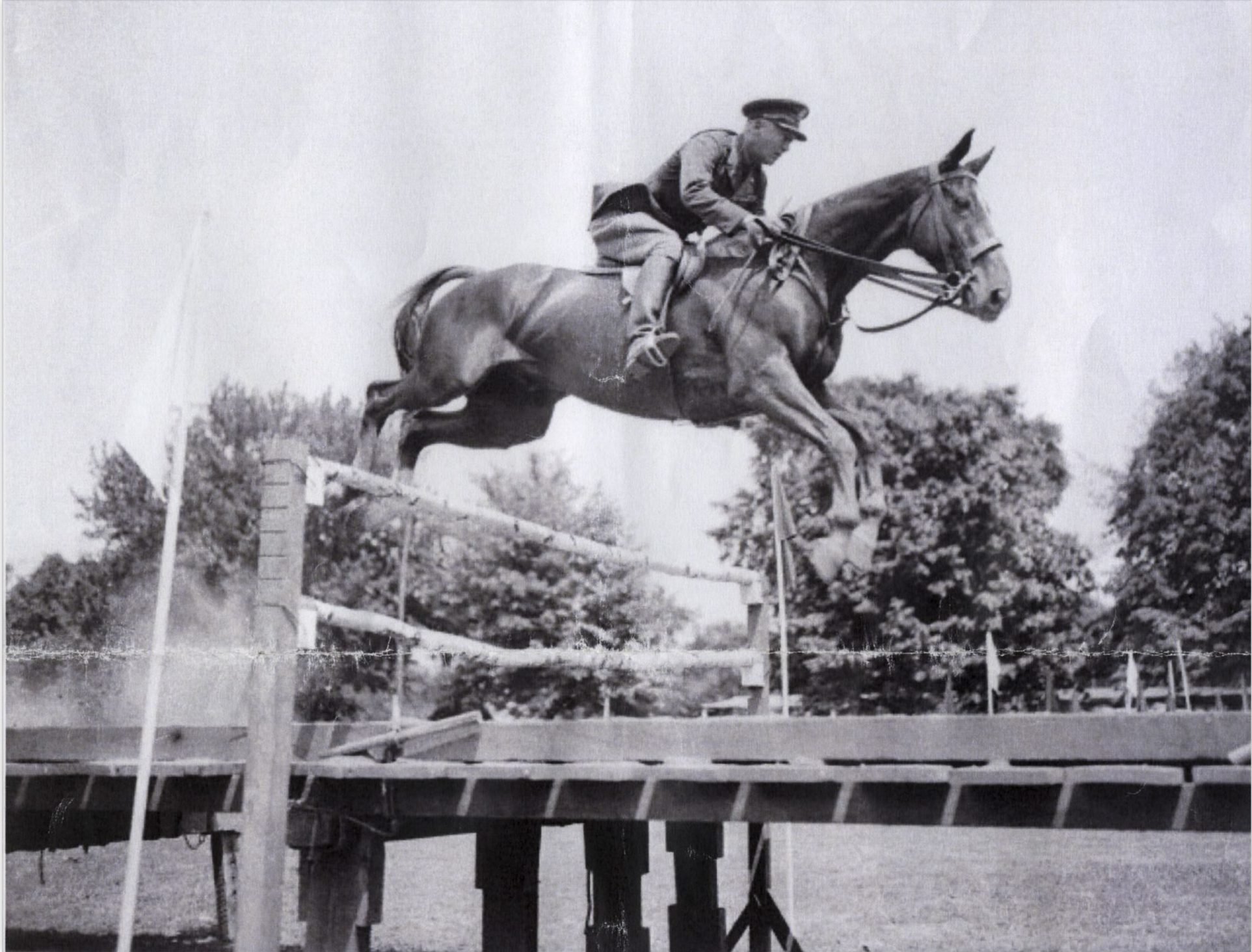 Patton adored horses and horseback riding. He took home the Sterling Silver Trophy Cup at the Tuxedo Horse Show in New York in 1934.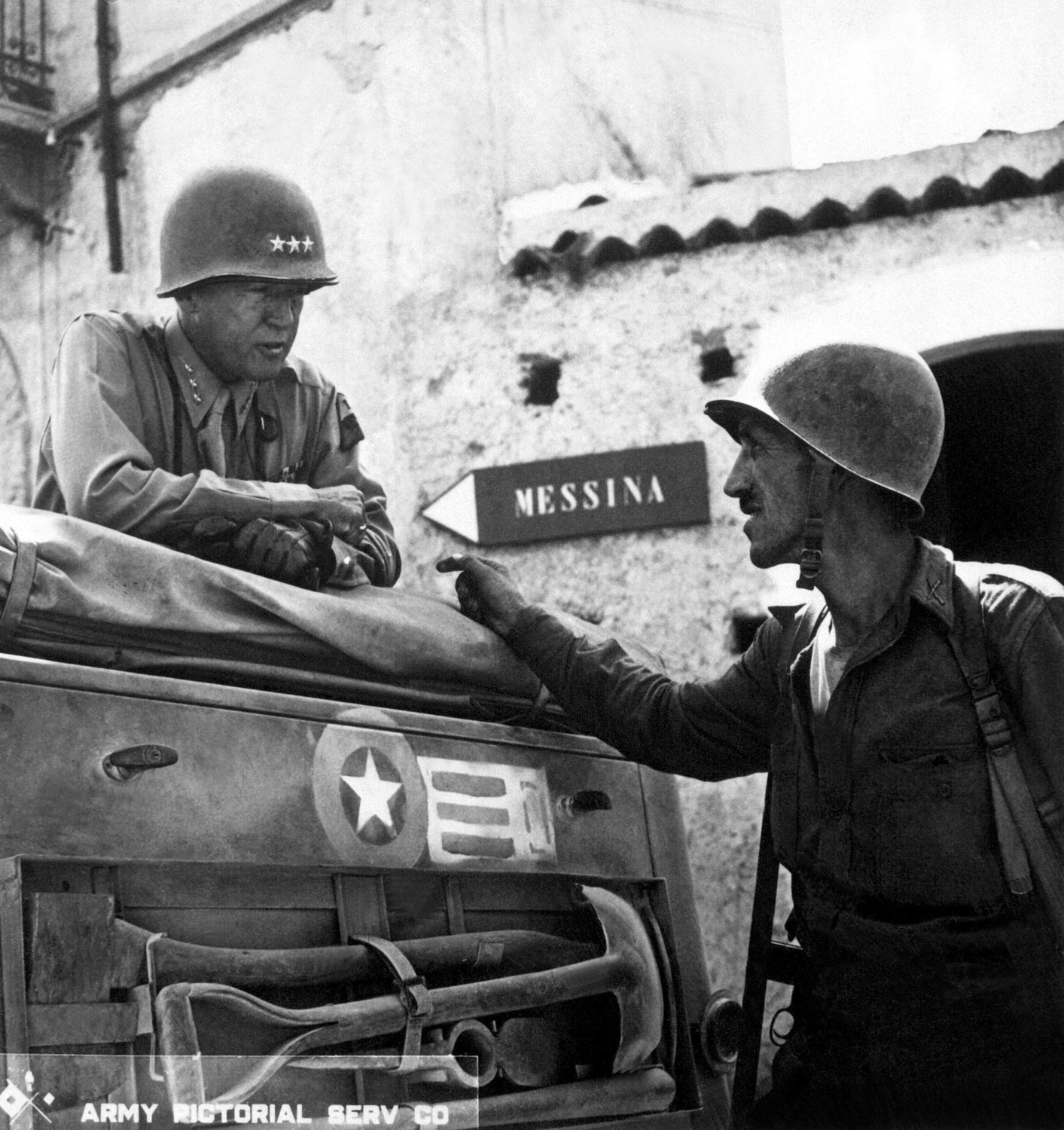 Lt. Col. Lyle Bernard of the 30th Infantry Regiment was a prominent figure in the second amphibious landing behind enemy lines on Sicily's north coast. He is pictured here discussing military strategy with Patton.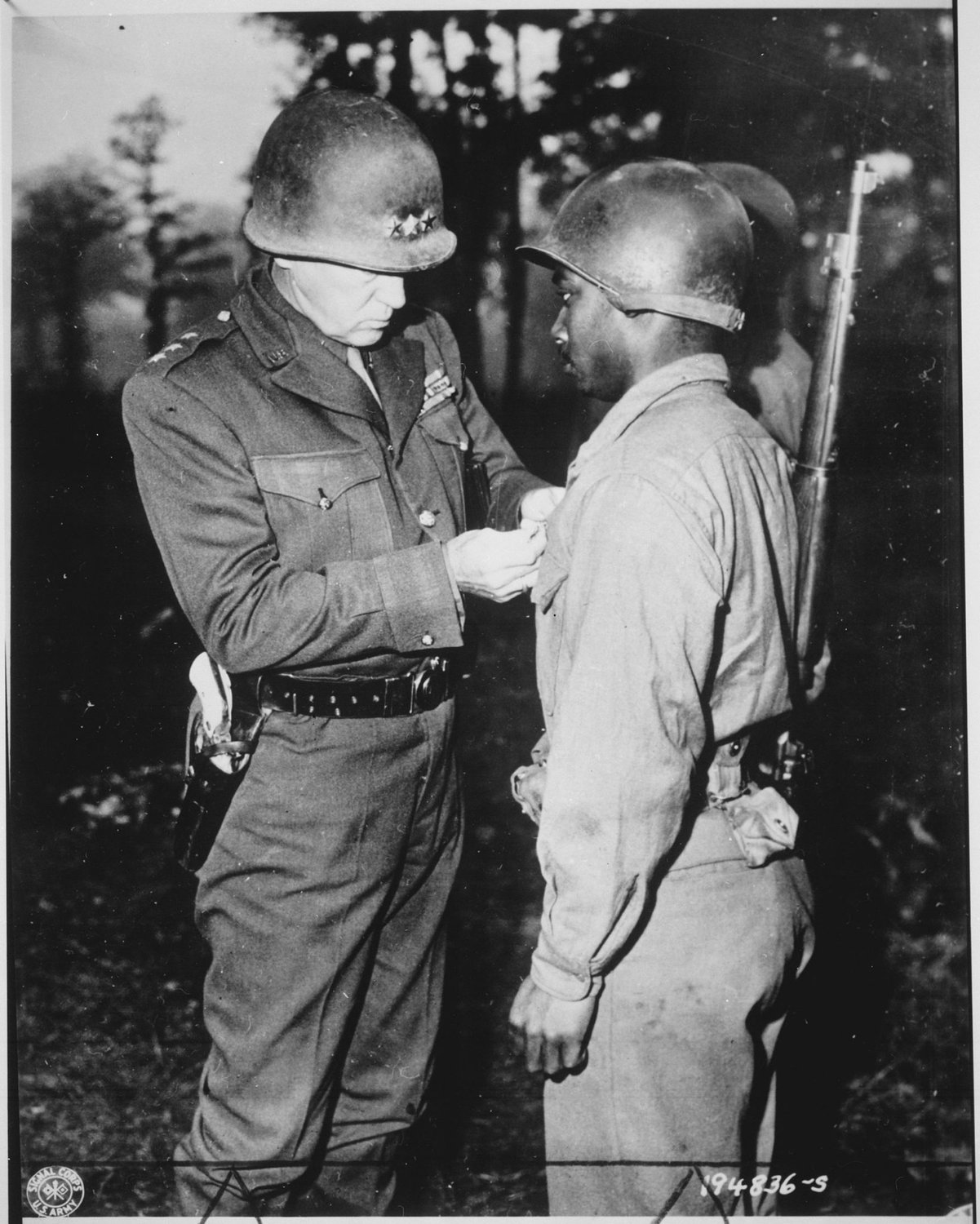 Patton pins a Silver Star medal on Pvt. Ernest A. Jenkins during a ceremony in October 1944. Jenkins was a member of the famed 761st Tank Battalion or "Black Panthers." They were the first African American tank unit to see combat.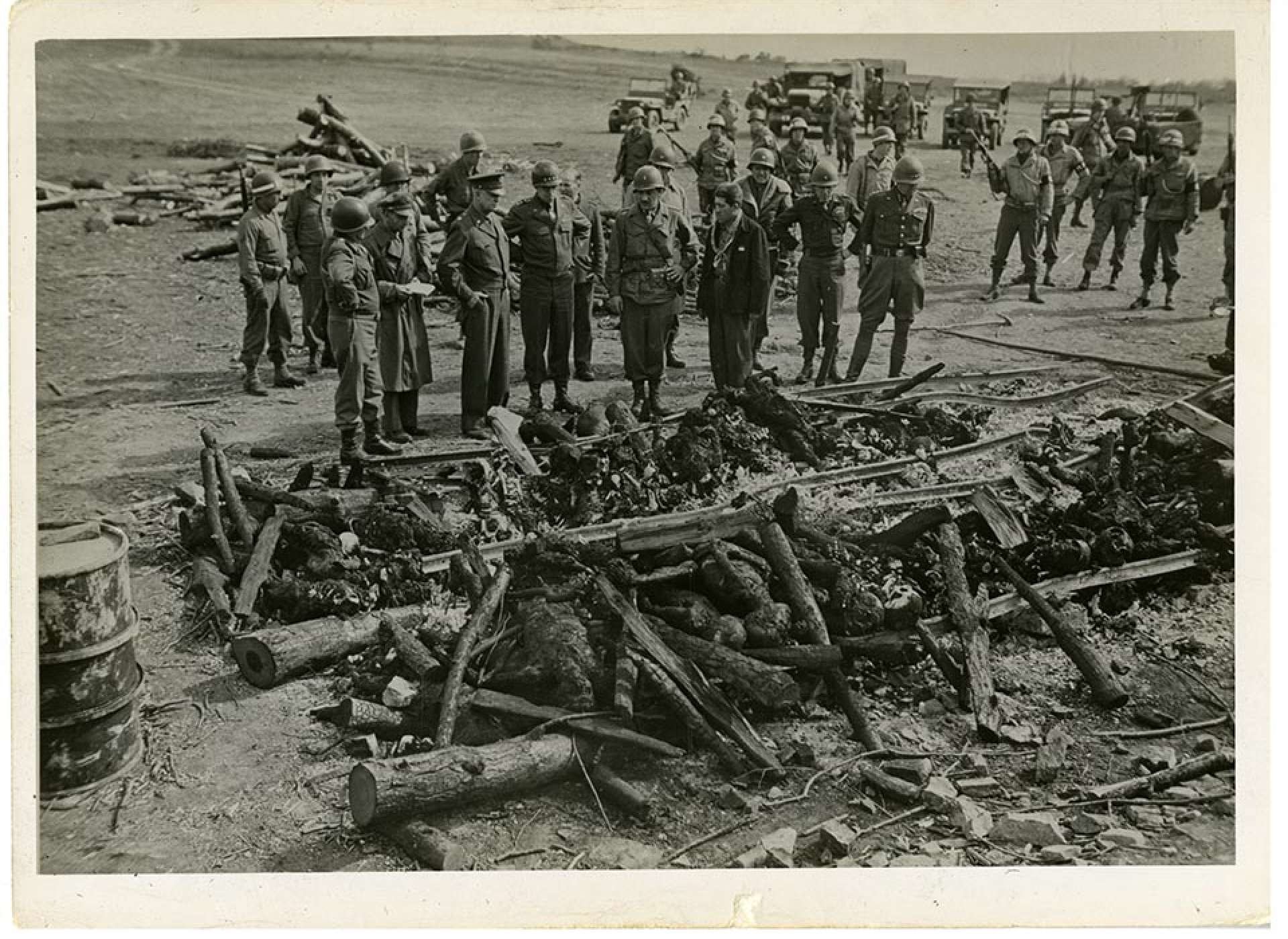 The Ohrdruf concentration camp was the first Nazi camp to be liberated by US forces. A week after the liberation, Gen. Dwight D. Eisenhower and other high-ranking US Army officers, including Gens. Bradley, Patton, and Eddy, inspected the camp that exposed previously hidden horrors. In this photo from April 12, 1945, they view the charred remains of prisoners who were burned on a railroad track during the Nazis' evacuation of the camp.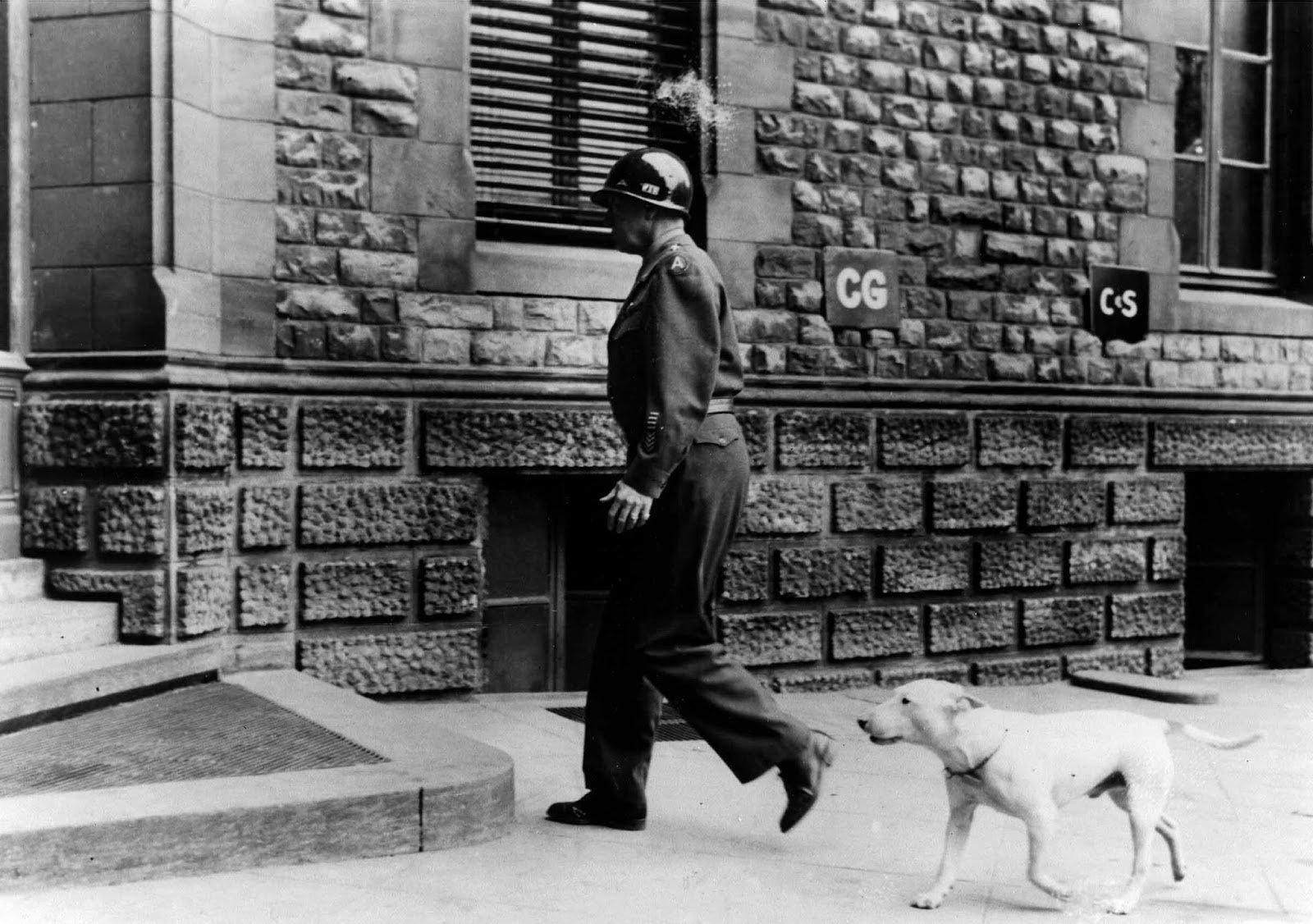 Patton's "second in command" was his beloved pooch named Willie. Patton's staff purchased Willie on March 4, 1944, in England. Patton wasn't Willie's first owner. The English bull terrier originally named Punch was said to be the pet of a Royal Air Force pilot. When the pilot was killed during a bombing mission, his wife sold the dog, and he found a new home with the famed war general.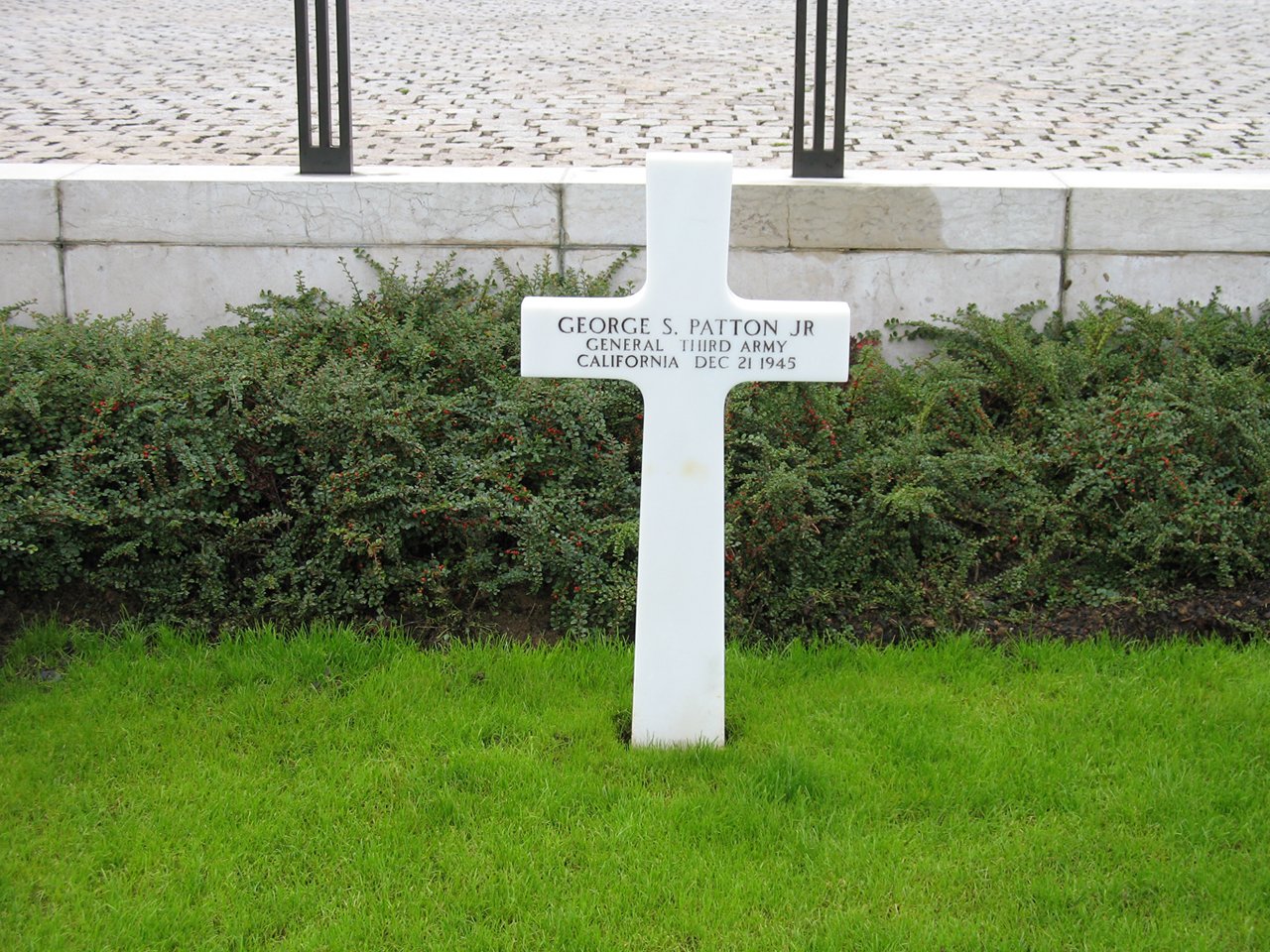 Luxembourg served as headquarters for Gen. Patton's 3rd Army. The Luxembourg American Cemetery, where Patton was buried, was established on Dec. 29, 1944, by the 609th Quartermaster Company of the 3rd Army.