Elements of the Georgia National Guard are being ordered into Atlanta after violence and crime in the city skyrocketed over the last several weeks. According to an Atlanta Police Department COBRA report, from June 14 to June 20, there were 21 shooting incidents in Atlanta — an increase of 200 percent — resulting in 26 victims, a 271 percent increase. During the same timeframe in 2019, there were seven shooting incidents and seven victims.
"Peaceful protests were hijacked by criminals with a dangerous, destructive agenda. Now, innocent Georgians are being targeted, shot, and left for dead," Georgia Gov. Brian Kemp said in a press release. "This lawlessness must be stopped and order restored in our capital city. I have declared a State of Emergency and called up the Georgia Guard because the safety of our citizens comes first. This measure will allow troops to protect state property and dispatch state law enforcement officers to patrol our streets. Enough with the tough talk. We must protect the lives and livelihoods of all Georgians."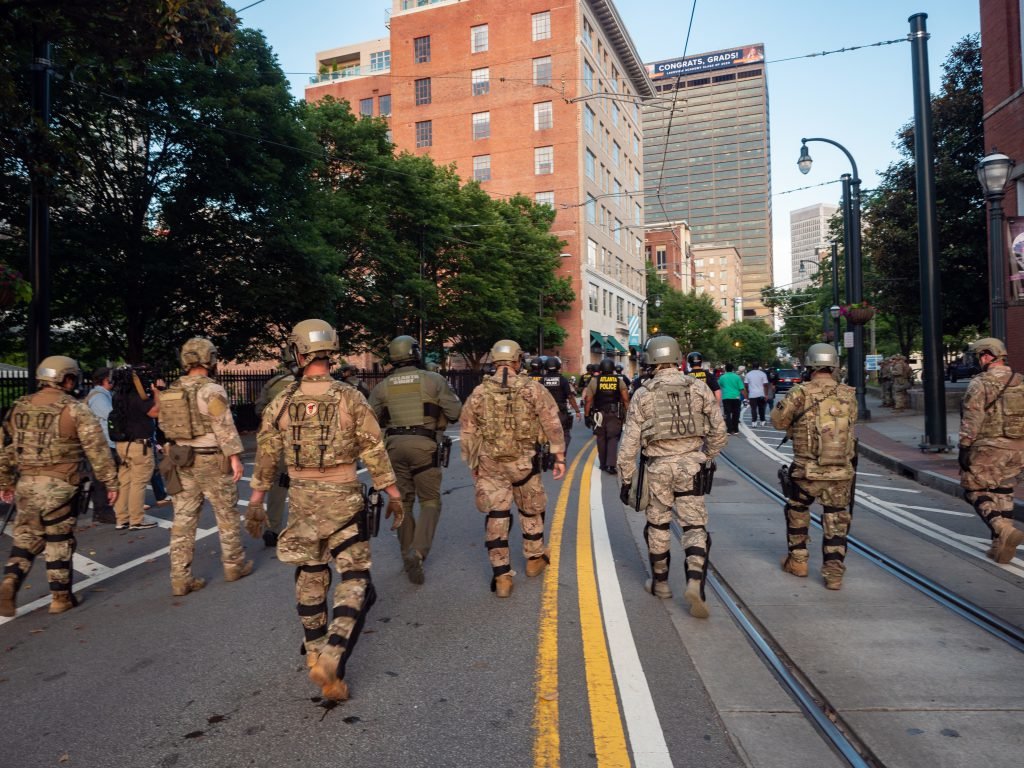 According to the same press release, the Fourth of July holiday weekend resulted in more than 30 Georgia citizens wounded by gunfire as well as five confirmed deaths. Yesterday, Kemp issued Executive Order 07.06.20.01, which will allow up to 1,000 Georgia National Guard soldiers to be called in to protect the city of Atlanta. They will be tasked with providing support at state buildings, which will enable Georgia law enforcement to increase patrols throughout the city to quell the rising violence.
On Tuesday, the official Georgia National Guard Twitter account tweeted, "The Georgia National Guard is on call and ready to ensure the safety of all citizens of Georgia."
Atlanta Mayor Keisha Bottoms seconded the governor's message during a press briefing in response to the increased violence in the city and the shooting-related death of 8-year-old Secoriea Turner.
"The reality is this: these aren't police officers shooting people on the streets of Atlanta, these are members of the community shooting each other," she said, explaining that people need to band together against the criminals causing the violence and destruction. "Enough is enough."
Secoriea Turner was shot and killed inside a vehicle by men with long guns who had set up illegal road blocks in an attempt to control the road. The driver of the car attempted to pull into a parking lot when the men opened fire on the vehicle. The location of this shooting is near the Wendy's fast-food restaurant where Rayshard Brooks was shot and killed by Atlanta police officers. This is one of several shootings that have occurred in the area where a memorial for Brooks is set up next to the burned-down Wendy's.
This recent activation of the Georgia National Guard is the latest demand on states' National Guard units to step up and assist with natural and manmade disasters. Since the onset of the coronavirus pandemic, several states' National Guard units have been activated to assist with COVID-19 testing, treatment of patients, and distribution of supplies to hospitals. They have been activated throughout the states to assist with riots and protests in Washington, D.C., Minneapolis, and several other major cities throughout the country.